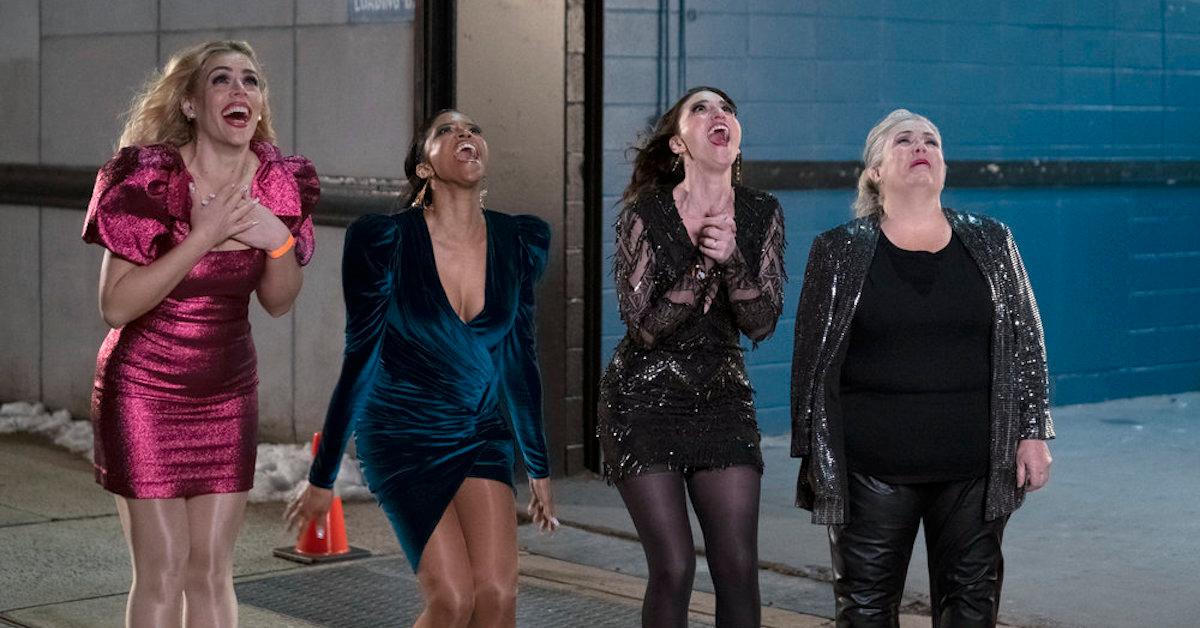 'Girls5eva' Is Back 4 Season 2 So We Recap 3verything from Season 1
Season 1 of 'Girls5eva' ended on a cliffhanger, so here's a recap to remind us all of what happened before we binge watch Season 2.
"What are you waiting five?" Not Season 2 of Girls5eva, because it's finally back!
The female-led original Peacock series produced by Tina Fey brought much-needed joy to 2021, and now we are lucky enough to get even more. Although we remember loving the catchy tunes and quirky characters, the Season 1 plot is a bit fuzzy, so we need a recap.
Article continues below advertisement
Between bangers like "Famous 5eva" and "New York Lonely Boy" to Sara Bareilles's original song "4 Stars," Girls5eva is filled with actual enjoyable earworms. And while we're expecting even better songs in Season 2, if that's even possible, we also need a bit of a refresher on what exactly happened in Season 1.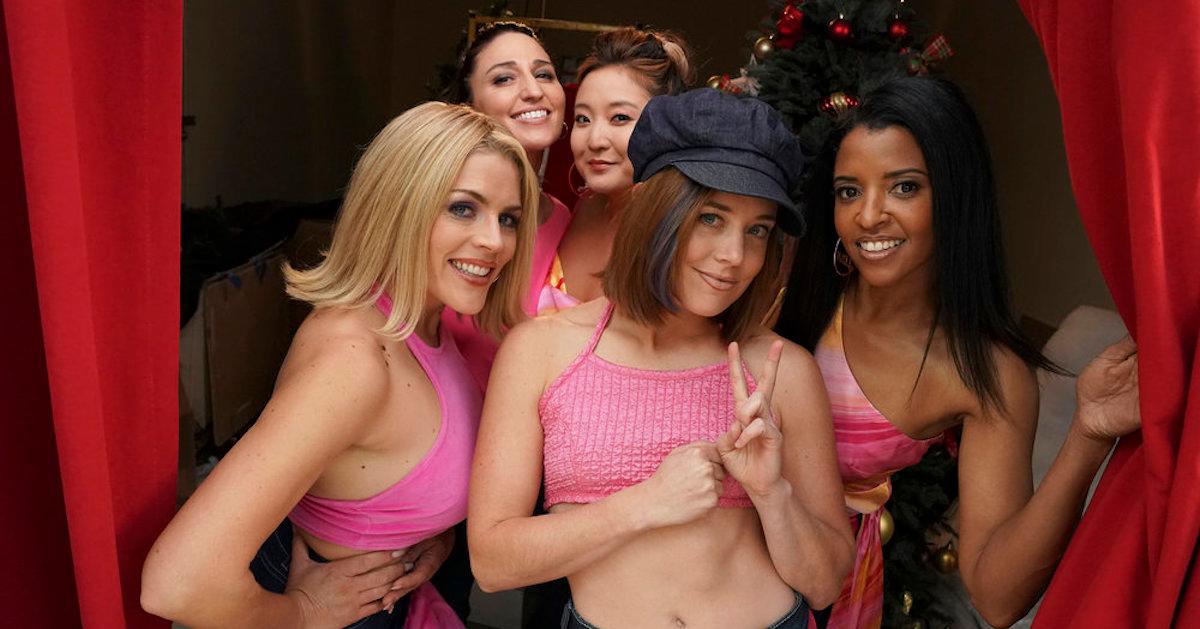 Article continues below advertisement
Season 1 of 'Girls5eva' focuses on getting the band back together.
In Episode 1 of the first season of Girls5eva, we meet the former members of their '90s band of the same name. Twenty years later, after the women perform as backup to rapper Lil Stinker (Jeremiah Craft), they're bitten with the showbiz bug once again. But each of the women also have their own obstacles and holdups when it comes to restarting Girls5eva.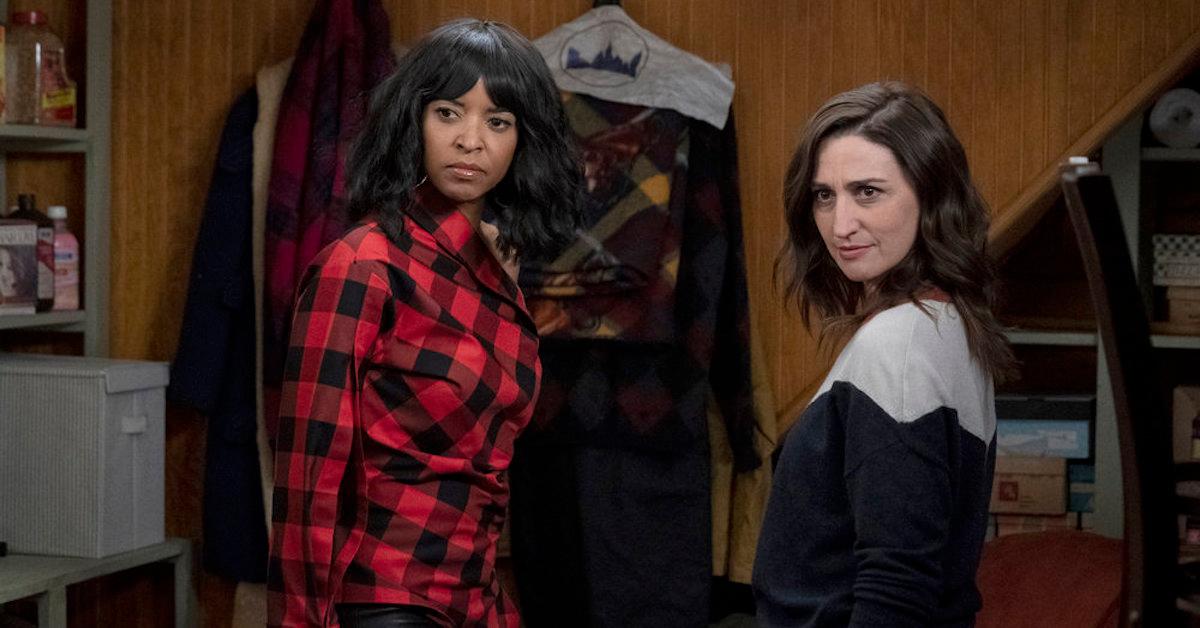 Article continues below advertisement
Dawn (Sara Bareilles) is a mom and wife who works at her brother's Italian restaurant. While her current career doesn't conflict with her girl band dreams, she and her husband were about to start trying to have another kid.
Wickie (Renée Elise Goldsberry) pretends to have a glamorous life, but is actually a low-paid airport employee. Her pride is her obstacle when it comes to rejoining Girls5eva.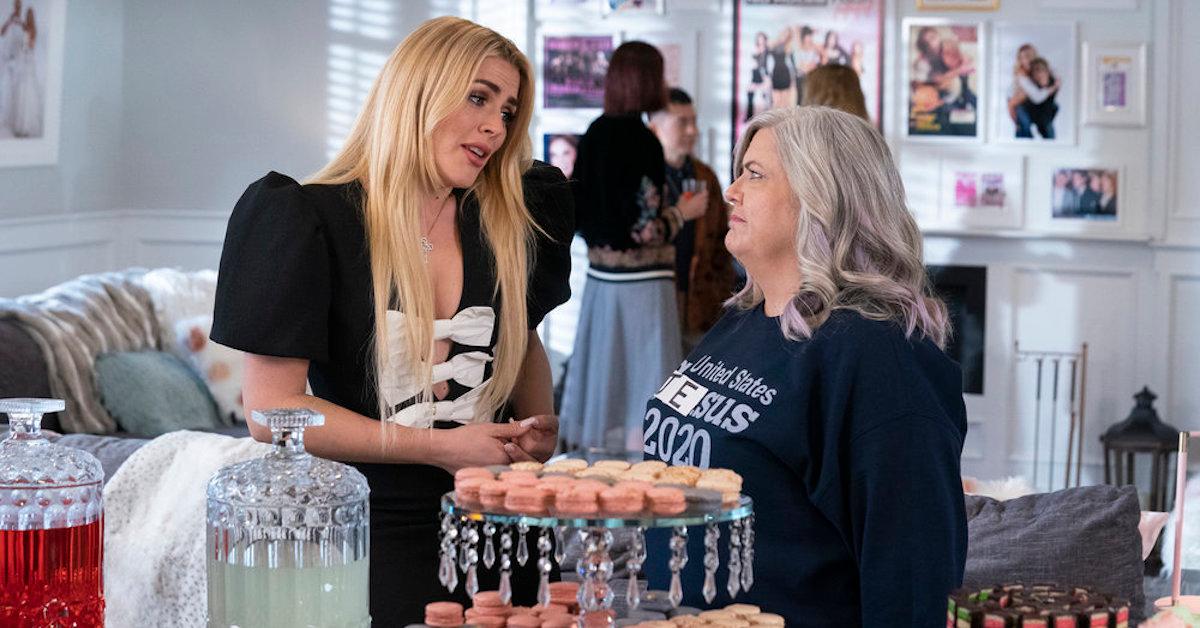 Article continues below advertisement
Summer (Busy Philipps) lives with her daughter, Stevia, in an expensive mansion, but is actually deeply unhappy. Her husband, Kev (Andrew Rannells), a former boy band member, is almost entirely absent as a husband and father.
Finally, Gloria (Paula Pell) is a successful workaholic dentist who is still reeling from her divorce from Caroline (Janine Brito).
And we can't forget Ashley (Ashley Park), who died in a freak infinity pool accident.
In Season 1 of 'Girls5eva,' the women come together and are torn apart.
After the first episode, the four women decide to bring back Girls5eva, but while they face obstacles in their own personal lives, they also face obstacles as a group. The first major one is when they come together to sing one of their classics, "Dream Girlfriends," at a mall show, but the mall is abandoned, so they livestream it. However, it gets taken down from YouTube because their old manager Larry (Jonathan Hadary) owns all the rights to their songs.
Article continues below advertisement
So, they need to write new songs. They go to expert songwriter Alf Musik (Stephen Colbert) to write them a new song, but everything he writes at first is too misogynistic. Then the song he gives them is too sad, in which he sees them as "invisible." So Dawn begins writing some new hits, and she finally strikes gold when the four women admit their flaws to each other during their cabin getaway.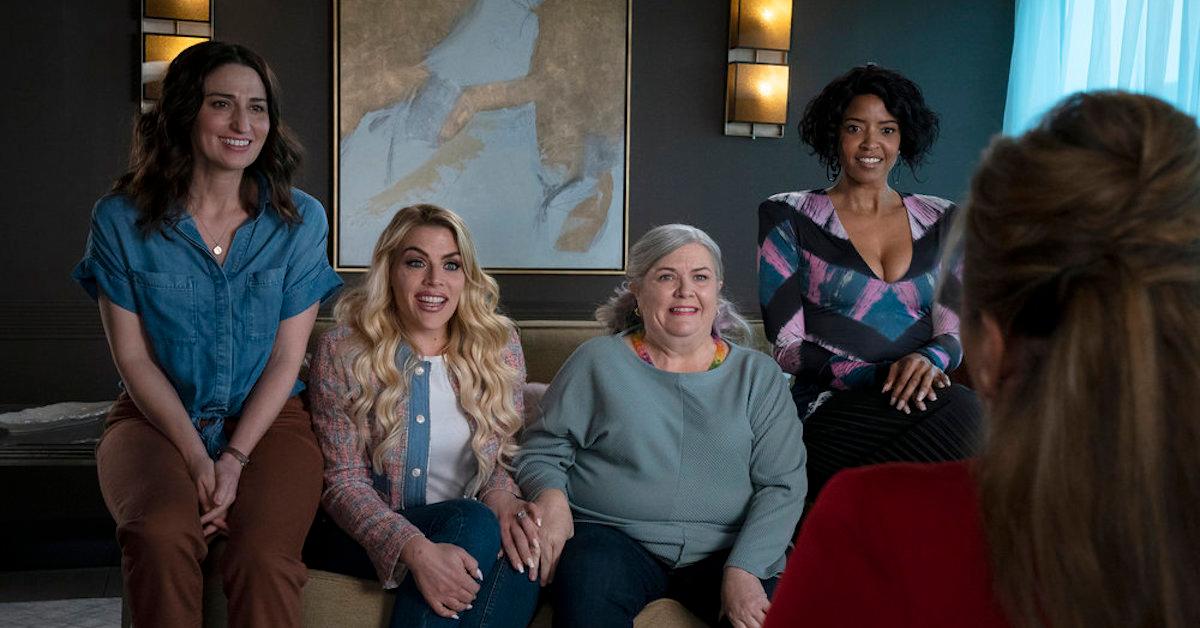 Article continues below advertisement
After a video of them goes viral thanks to a deal they cut with LGBTQ influencer Zander (Bowen Yang), a talent manager, Nance (Vanessa Williams), tells them they have what it takes but only when they do their own solo endeavors. They agree not to go solo, but when Wickie sees Dawn leaving a meeting with Nance, she assumes the worst, and takes a job as a judge on "American Warrior Singer."
But when their various jobs take them to the Jingle Ball, their goal all along, they decide to defy the rules and perform "Four Stars" together. It goes off smoothly, but they all get kicked out of the venue. As they walk out, Gloria poses the possibility that Ashley faked her own death, which brings us to Season 2.
The first three episodes of Season 2 of Girls5eva are now available on Peacock, with new episodes dropping every Thursday.