"I Want It to Be Worn" — Grandma Gifts Blushing Bride With Lingerie Minutes Before Her Wedding
A grandma gives her granddaughter lingerie just moments before she walks down the aisle and insists it get worn. Full details of the hilarity ahead.
Article continues below advertisement
A grandma thinks she has the perfect pre-wedding gift for the bride — and the bride is beyond embarrassed.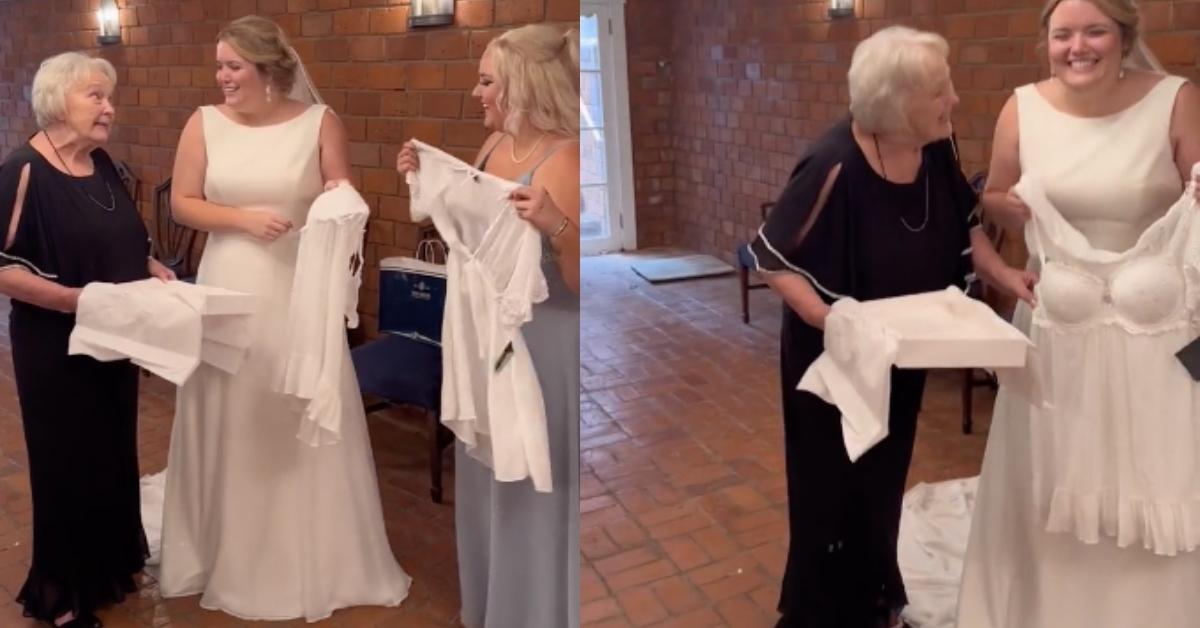 The short clip, which is captioned, "Never wanted to grandma swap so badly in my life," shows us the moment that a seriously precious grandma hands her granddaughter a gift just before she is set to say "I do."
Article continues below advertisement
The bride, clad in a classic silhouetted wedding gown and veil, opens the non-descript box and immediately realizes what her frisky grandma is up to. Both ladies start giggling.
It's at that point that the bride is encouraged to reveal (as Brad Pitt in Seven says) what's in the box.
And, it's a bridal lingerie set, complete with, gulp, a white thong, and a see-through nightgown with a bustier top. What a perfect gift from a grandma to her granddaughter, right?
Article continues below advertisement
Fun grandma certainly seems to think her present is appropriate, and goes on to advise her blushing and clearly uncomfortable granddaughter, "I don't want it to be put away. I want it to be worn,"
Article continues below advertisement
At the end of the video — which has us convinced that TikTok actually exists for good and not evil — we hear the bride asking grandma about her groom, "What did Kevin get?"
Grandma shared another few gems in her gift presentation to the bride.
Commenters to this "howl" inducing video especially loved when at one point, the grandma tells the bride, "I'm not dead. Your grandpa might be, but I'm not."
Article continues below advertisement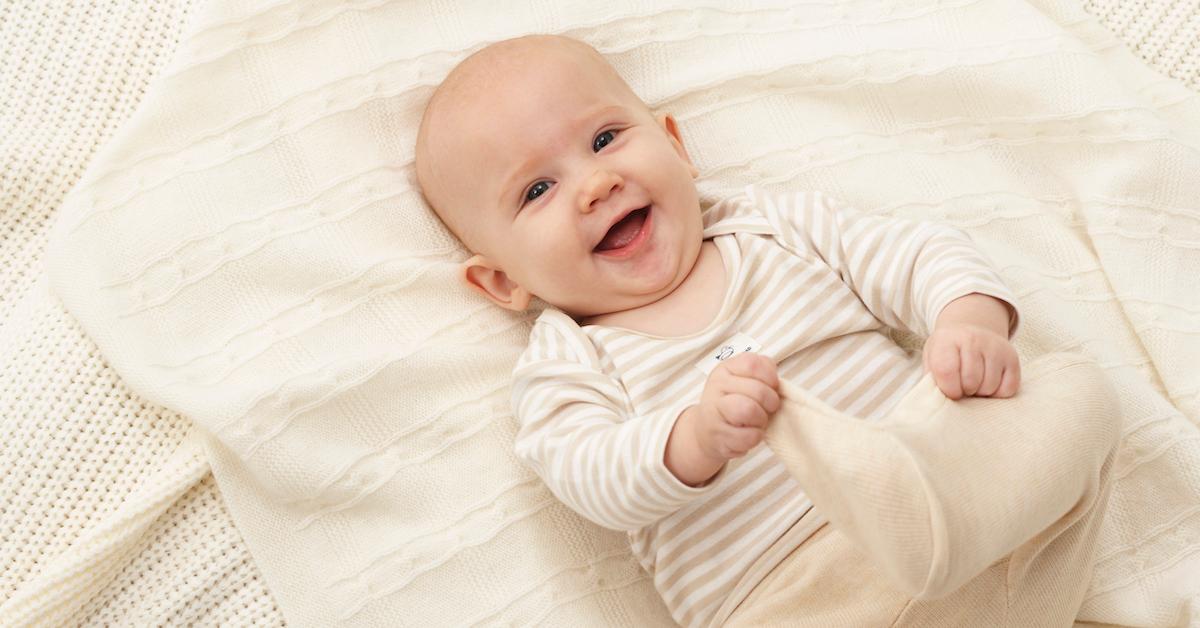 The consensus among commenters was not only is this the grandma of everyone's dreams, but that she gifted the unassuming bride with the pure white lingerie set because of ulterior motives: She is hoping for some great-grandbabies — stat!
Article continues below advertisement
Meanwhile, most commenters loved the "sassy," "spicy" grandma for "knowing the assignment" and taking the opportunity to give her granddaughter the statement gift pre-ceremony. But you can't please everybody!
Some people felt the need to point out that her granddaughter's bridal shower may have been a more appropriate occasion to share this very personal present — or perhaps even in private, ahem, without the camera rolling.
Article continues below advertisement
So what did Kevin get?
With so much interest in the video, the creator felt compelled to post a response video to a question that commenters asked again and again: What did Kevin get?
Laughing off the suggestion that he got "a banana hammock," the creator called the grandma "classy" and reported that instead, the groom received cologne from the other new lady in his life.
And as someone noted in the comments, "The outfit is a present for both anyway," to which the photographer agreed, "Totes."