Peacemaker Survived His Life-Threatening Injuries, Only Replacing [SPOILER]
In 'The Suicide Squad,' Peacemaker suffered several life-threatening injuries. It turns out the anti-hero survived, but how? How is he still alive?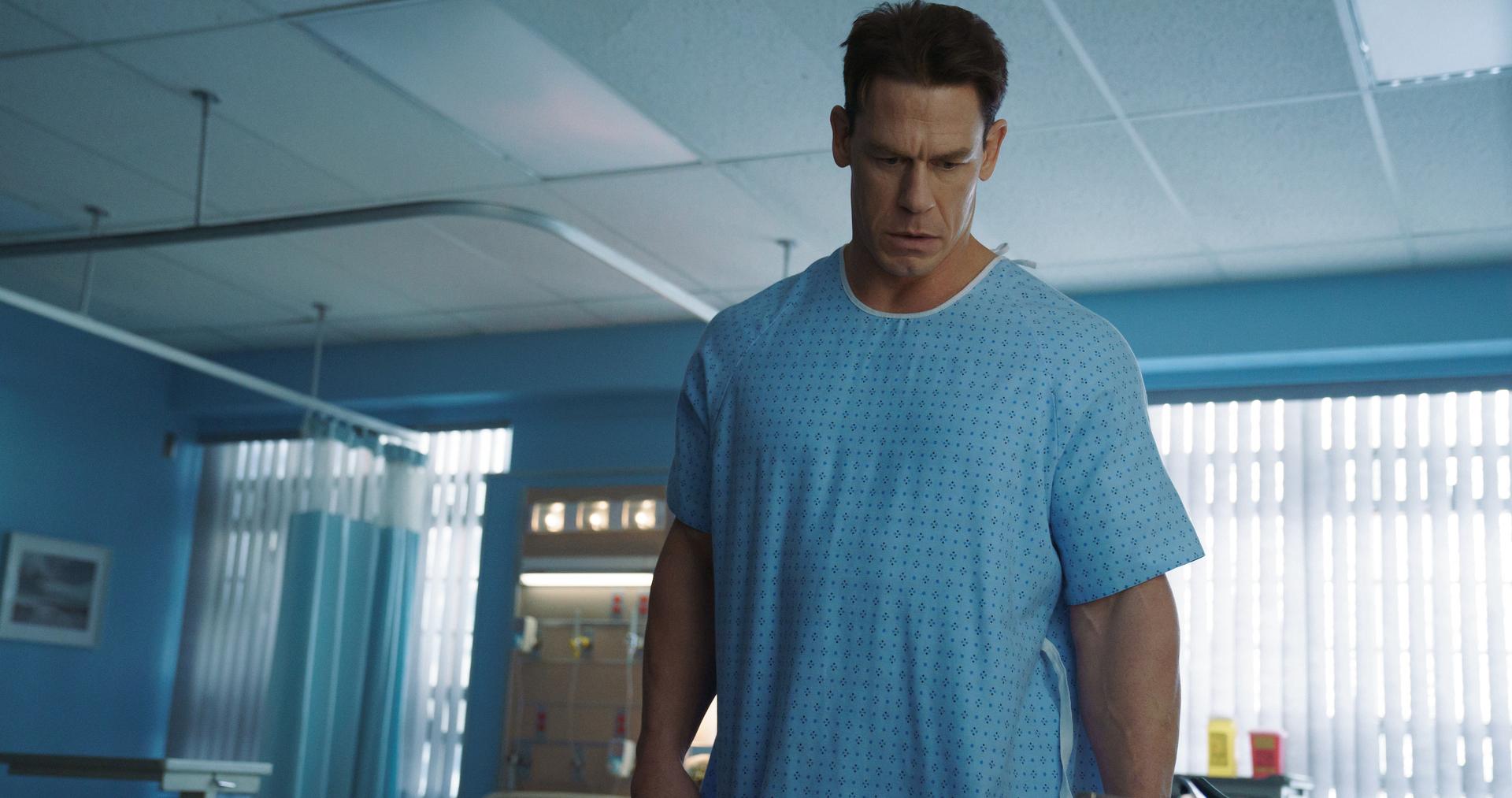 Spoiler alert: This article contains spoilers for The Suicide Squad and Peacemaker.
If you can recall, John Cena's "alt-right douchebag" character Peacemaker sustained severe injuries in James Gunn's The Suicide Squad. After slaying Colonel Rick Flag (Joel Kinnaman) to hide the U.S.'s involvement in Project Starfish, Peacemaker notices that Ratcatcher 2 (Daniela Melchior) witnessed the murder.
Article continues below advertisement
As the Corto Maltese capital facility starts falling apart, Peacemaker attempts to kill Ratcatcher 2 to "restore the peace" and conceal the truth about Starro the Conqueror, Bloodsport (Idris Elba) shoots him in the neck. Not only does he bleed out, but the entire facility collapses on top of him.
While many viewers assume Peacemaker is dead, the post-credits scene proves us wrong. He is very much alive, but how? How did he survive? It appears the HBO Max spinoff series Peacemaker has the answer.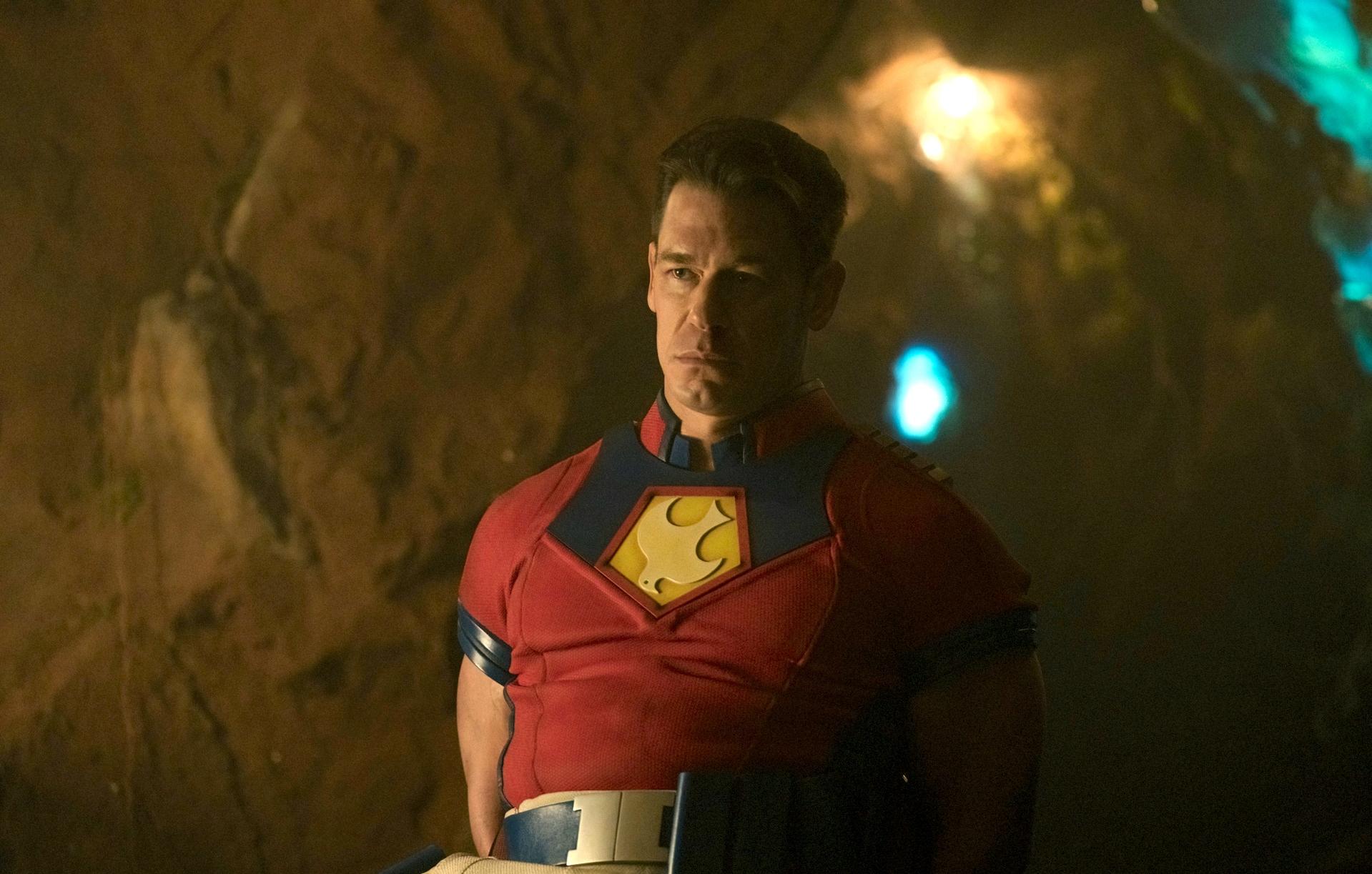 Article continues below advertisement
How is Peacemaker still alive?
As previously stated, viewers learn of Peacemaker's status in the second post-credits scene for The Suicide Squad. Of course, if you kept up with the DCEU schedule at the time, then you already knew there was no possibility of Peacemaker dying due to his spinoff series.
So, now let's discuss the series premiere of Peacemaker. Chapter 1, titled "A Whole New Whirled," takes place five months after the Corto Maltese mission. And rather than the bruised and battered individual we saw at the end of The Suicide Squad, it appears the titular anti-hero, whose real name is Christopher Smith, is recovering nicely from his life-threatening injuries.
Article continues below advertisement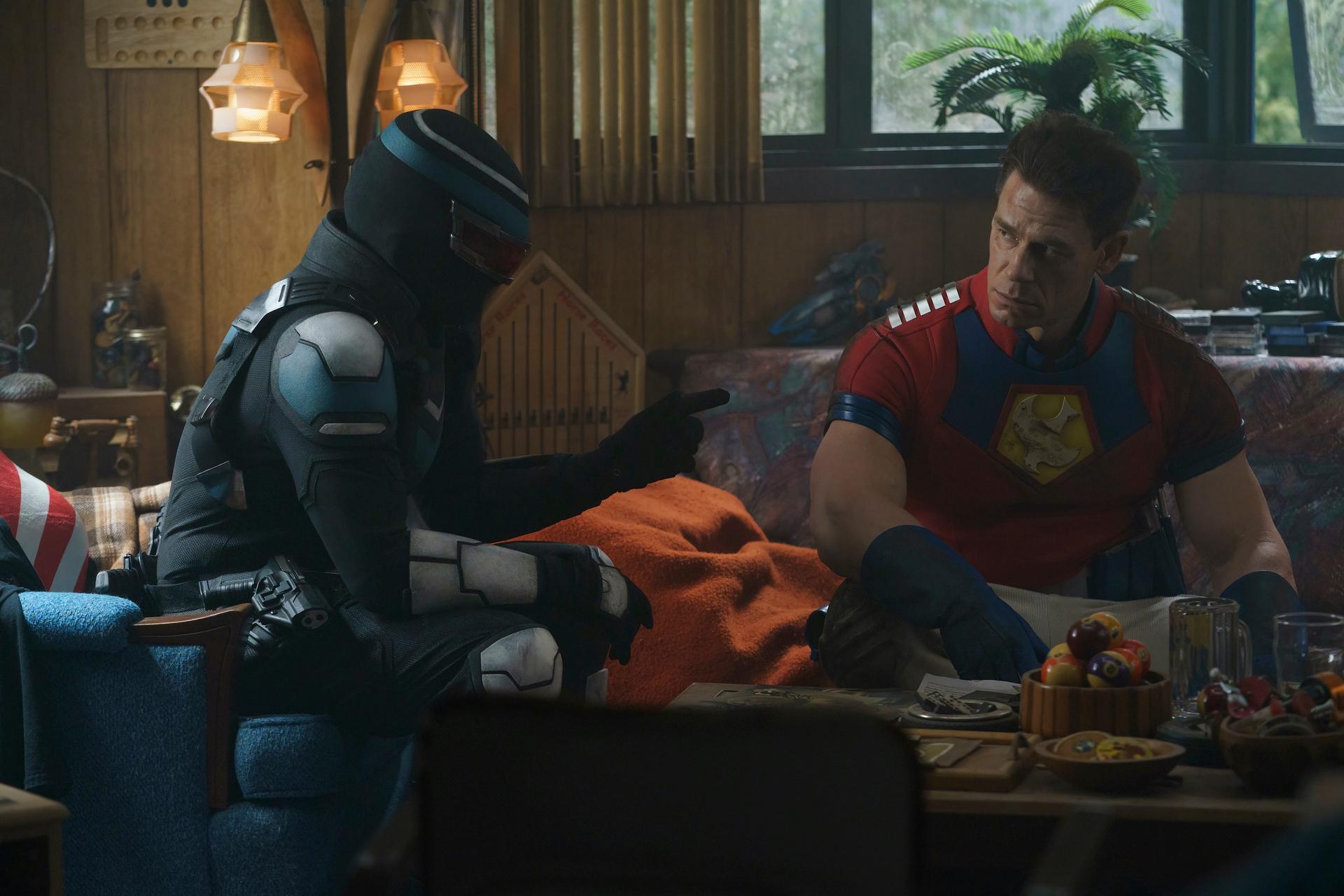 According to his doctor, she is still as surprised as ever at how Peacemaker managed to survive a near-fatal gunshot wound and a collapsed building. Even after all the damage he endures, the only thing Peacemaker has to account for is a replaced clavicle.
Article continues below advertisement
As a result, the doctor tells him to take it easy, informing him to avoid pushing his right elbow higher than his shoulder; otherwise, it will cause more harm. But, in classic Peacemaker fashion, he goes against her wishes.
Peacemaker has a new mission with A.R.G.U.S. agents.
Once Peacemaker makes it home to his American flag-themed trailer and prepares for a life out of jail, he's pulled right back in for another mission: Project Butterfly.
The team — made up of Peacemaker and fellow A.R.G.U.S. agents Leota Adebayo (Danielle Brooks), Clemson Murn (Chukwudi Iwuji), Emilia Harcourt (Jennifer Holland), and John Economos (Steve Agee) — works together to assassinate all "Butterflies."
Article continues below advertisement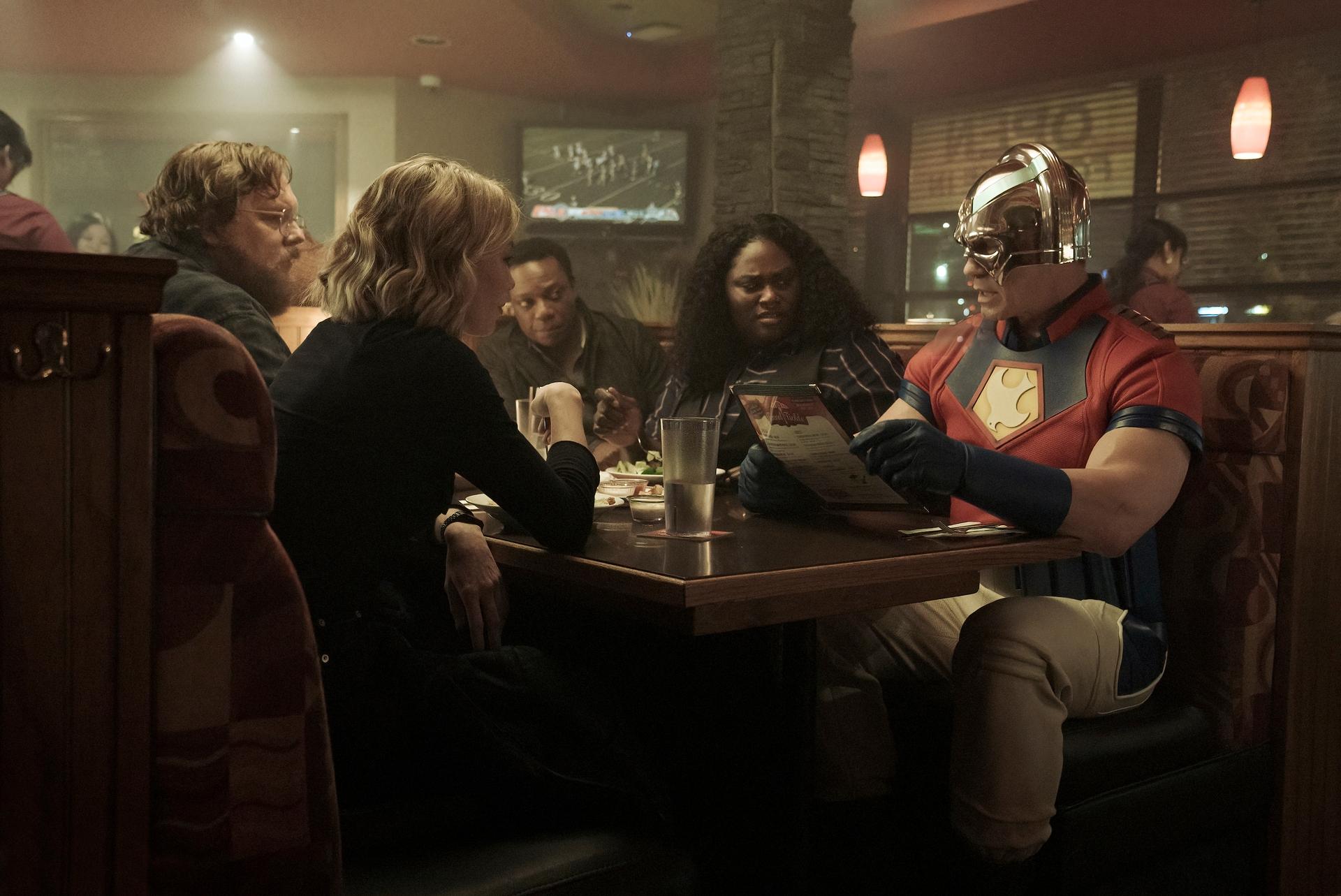 As the team's contract killer, Peacemaker is the one to take out all "Butterflies," who, after Episode 3, seem to be an extraterrestrial species that latch onto human hosts.
After Peacemaker kills Senator Royland Goff (Antonio Cupo), his death leads to a rapid expansion in the number of "Butterflies" worldwide, hinting that there may also be other parasitic species on Earth.
Since Peacemaker is a continuation of The Suicide Squad, we wouldn't be surprised if another alien species is preparing to take over the planet. This wouldn't be the first time, right? We're used to it by now in the superhero genre.
The first three episodes of Peacemaker are now streaming exclusively on HBO Max. New episodes drop Wednesdays.