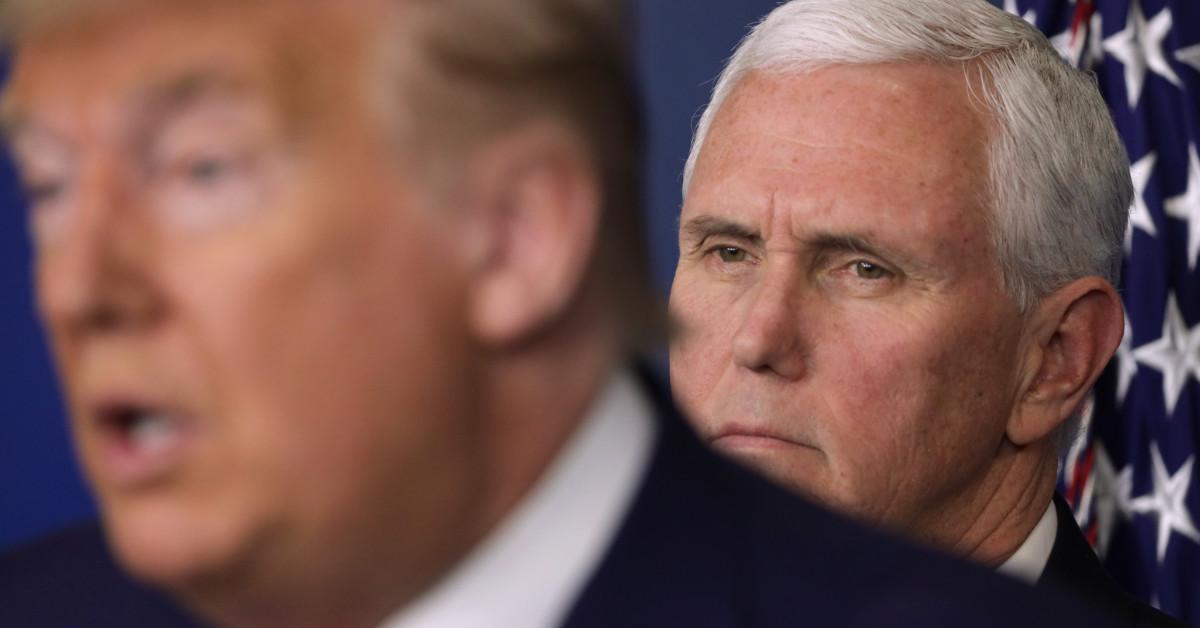 We Could See Trump and Pence Running Against Each Other in 2024
Is Mike Pence running for president? If the former VP makes a 2024 bid, he might end up vying against his ex-running mate, Donald Trump.
Nearly two years after Americans voted the Trump administration out of the White House, is former Vice President Mike Pence running for president?
Pence is making the rounds in the press for his new autobiography, So Help Me God, and he seems to be trying to make a name for himself now that he's out of former President Donald Trump's shadow.
Article continues below advertisement
In fact, in an ABC News interview airing on World News Tonight on Monday, Nov. 14, Pence criticized Trump's speech on the day of the Jan. 6 riot at the Capitol.
"The president's words were reckless. It was clear he decided to be part of the problem," Pence said. "His actions were reckless. The president's words that day at the rally [before the riot] endangered me and my family and everyone at the Capitol building."
So, what will Pence do now?
Mike Pence hasn't ruled out a 2024 presidential run and is rallying donors.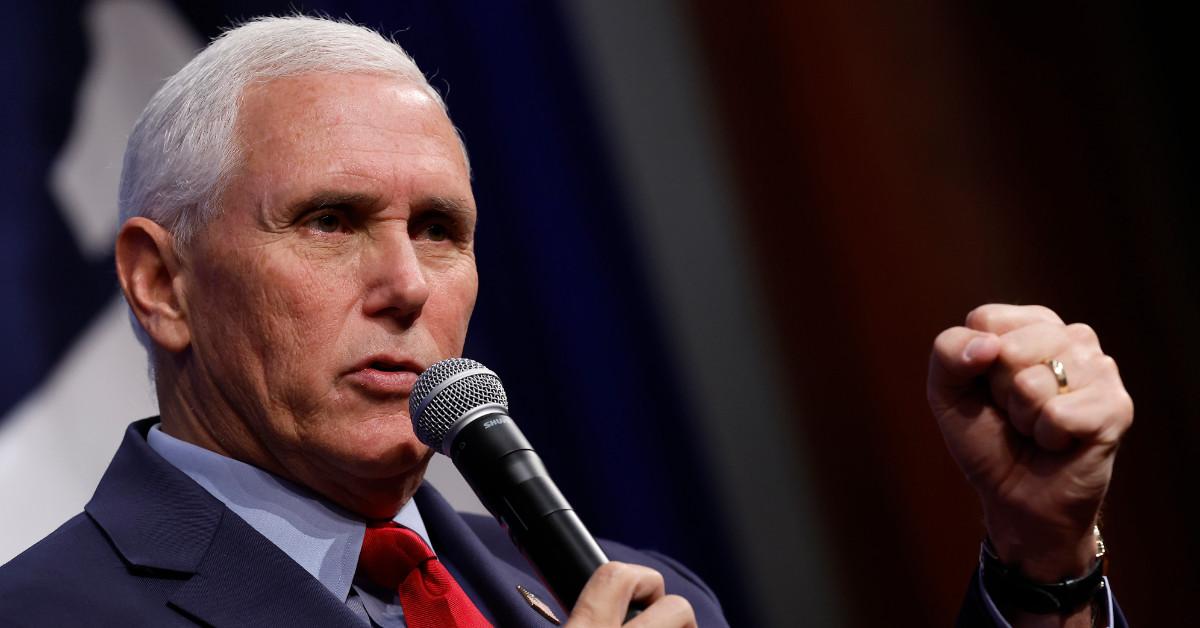 In September 2021, Axios reported that Pence was seeking to raise $18 million that year ahead of a potential 2024 presidential run, with his Advancing American Freedom organization "testing the waters and building the infrastructure needed for a White House bid."
Article continues below advertisement
The following May, The New York Times reported that Pence was eying a 2024 presidential bid, no matter whether Trump decided to run again.
In an interview with the newspaper the month prior, Pence declined to rule out the possibility of running against Trump in 2024 primary. "We'll go where we're called," Pence said, adding that he and wife Karen would act on prayer. "That's the way Karen and I have always approached these things."
Then in October 2022, The New York Times reported that Pence was meeting with donors and building a political operation "that could serve as a springboard to a 2024 presidential campaign."
Article continues below advertisement
Pence says he tried to get Trump to accept the 2020 election results and focus on 2024.
In So Help Me God, Pence writes that he tried to get Trump to accept the results of the 2020 presidential election — in which Joe Biden defeated the former Apprentice star — and told Trump to view the defeat as "just an intermission."
Article continues below advertisement
Pence also says he advised the former president to focus on a 2024 comeback: "I told him that if his legal challenges came up short, he could simply accept the results, move forward with the transition, and start a political comeback, winning the Senate runoffs in Georgia, the 2021 Virginia governor's race, and the House and Senate in 2022. Then he could run for president in 2024 and win," Pence writes, per The Guardian. "He seemed unmoved, even weary: 'I don't know, 2024 is so far off.'"
Trump criticized Pence in May for not overturning the 2020 presidential election results, as Newsweek reported at the time. "I'm very disappointed in Mike, as a lot of people are," Trump said. "He had a great opportunity, and all he had to do was just send it back to the legislatures, let them decide. … So I'm very disappointed at the stance he took."
As the Associated Press previously noted, vice presidents do not have the power to change the outcome of presidential elections.