'Search Party' Season 5 Is Tied to Many Dangerous Cults — Yes, Even NXIVM
In Season 5 of 'Search Party,' Dory takes a turn towards leading a cult. Is Dory's cult based on NXIVM, or is it something else entirely?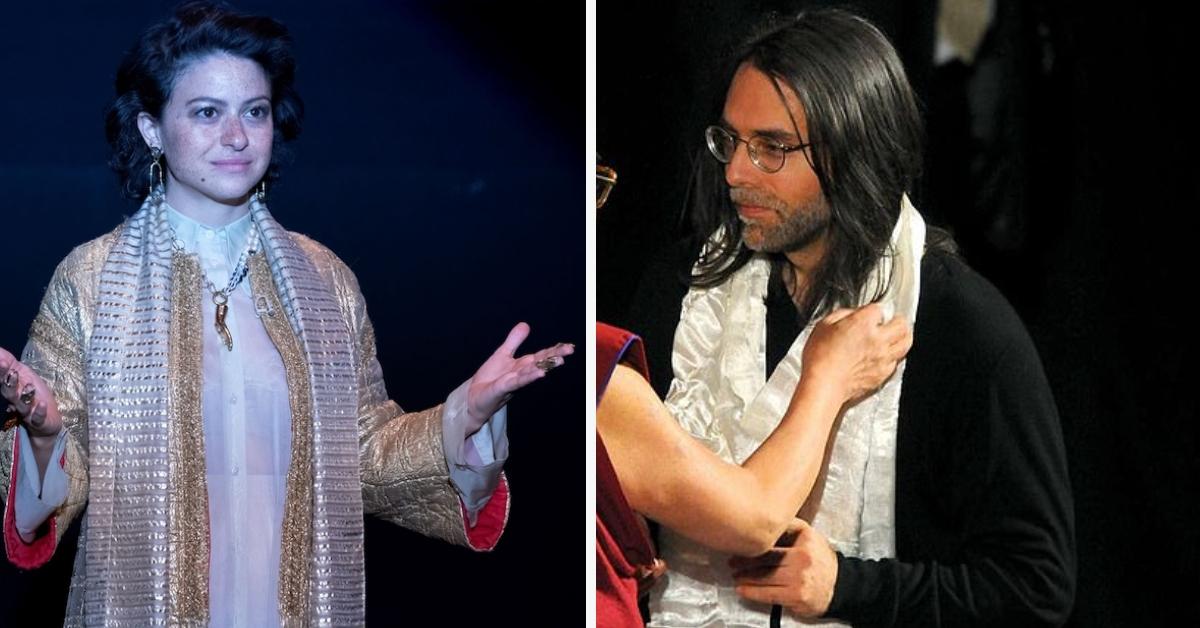 Spoiler alert: This article contains minor spoilers for Season 5 of Search Party.
The end of Search Party is here, and it really does come full circle. It's potentially the craziest season ever. After Dory escapes Chip's psychological torture from Season 4, she finds "enlightenment" that she needs to share with the world. She becomes so obsessed with this delusion that her dedication and narcissism lead to the creation of a cult.
Article continues below advertisement
Just about one year ago, at the end of 2020, the world was encapsulated by a popular cult called NXIVM thanks to two documentary series — The Vow on HBO and Seduced on Starz. Although there have been thousands of cults throughout history, many Search Party fans are wondering if Dory's Season 5 cult is based on NXIVM.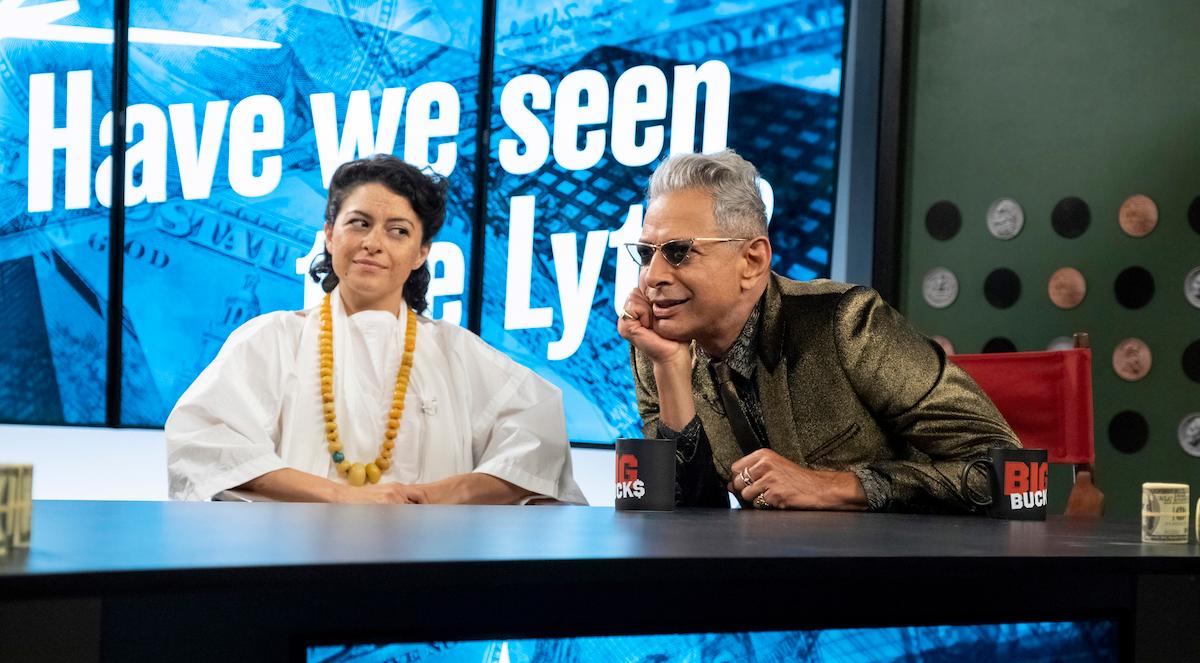 Article continues below advertisement
Dory starts a cult, whether consciously or not, in 'Search Party' Season 5 to help enlighten the world.
Dory believes that — because she was dead for 37 seconds — she's enlightened. This version of "enlightenment" leads Dory (and her future followers) to believe that the world will end.
Not only that, but she's the only one who foresees the world's imminent destruction (and the only one who can save humanity). While at first Dory's friends think she's delusional, her manner of speaking leads many people to fall under her spell.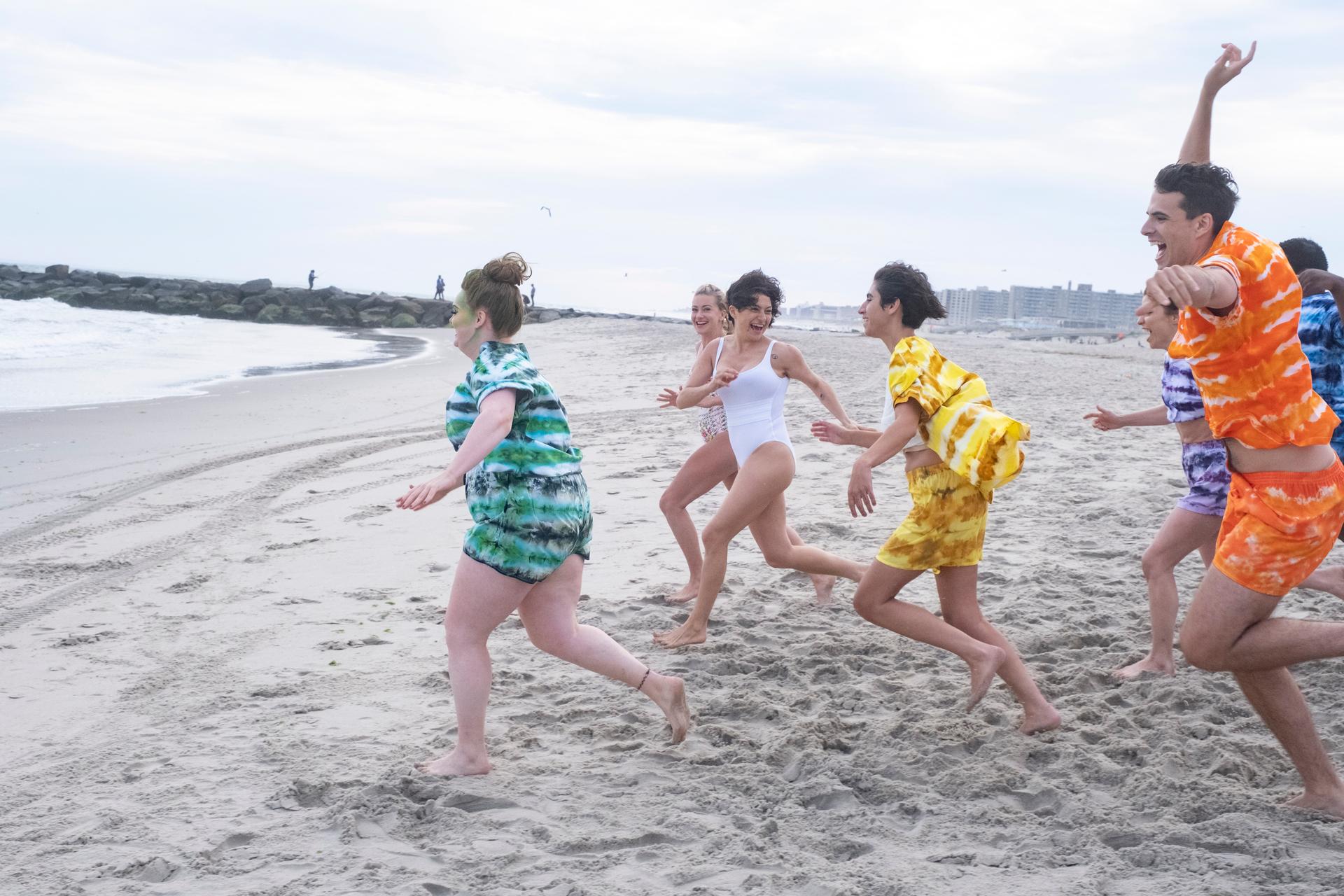 Article continues below advertisement
Dory's doctor at the asylum, then hundreds of thousands of social media followers, and then her friends all buy into Dory's enlightenment.
With the help of tech CEO Tunnel Quinn (Jeff Goldblum) in an easy nod to Jeff Bezos, Dory becomes obsessed with creating a pill that will enlighten the whole world. Tunnel simply wants to sell enlightenment and get rich off of Dory's influence, but Dory and her disciples truly believe in "the cause."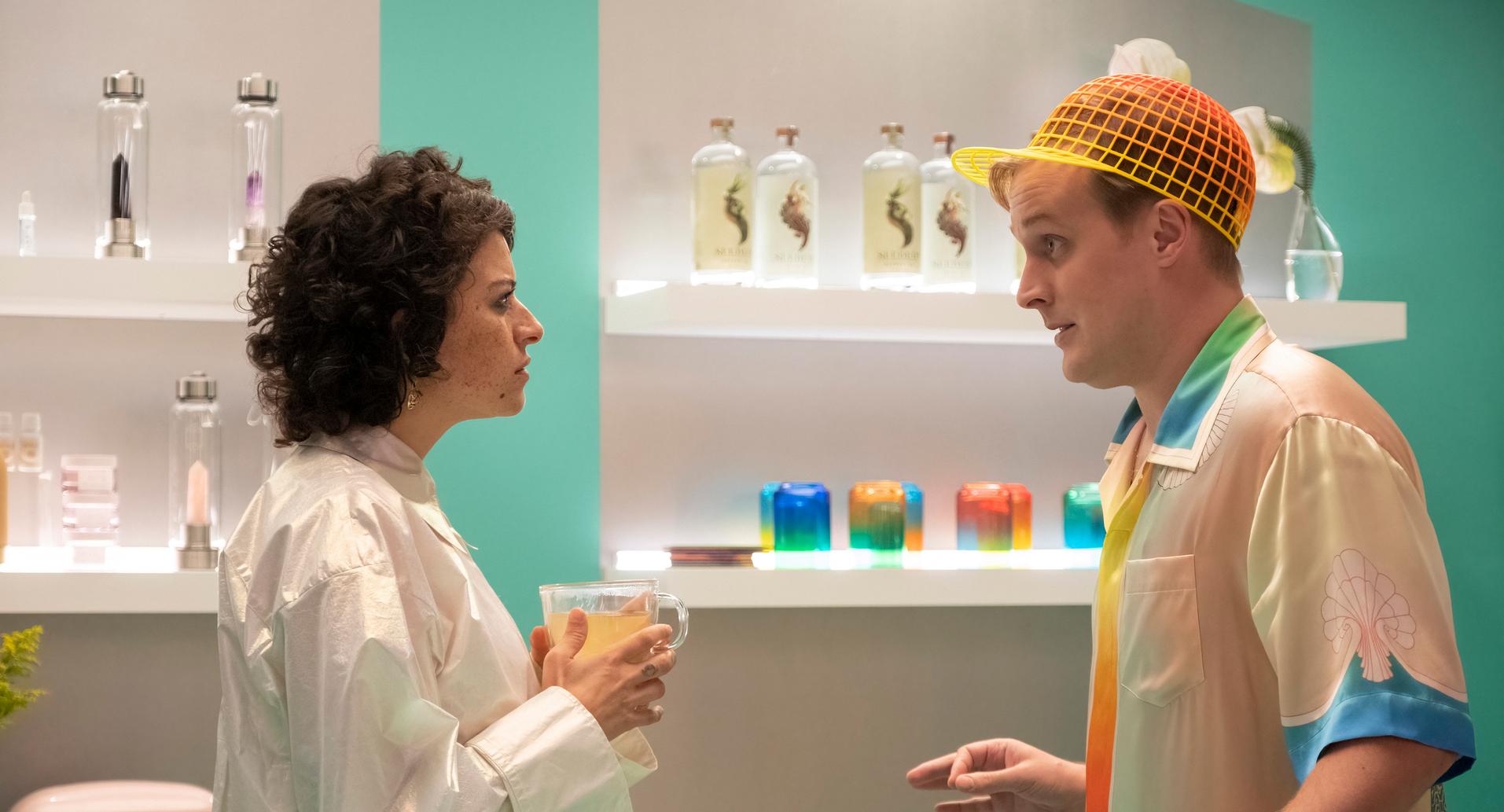 Article continues below advertisement
In many ways, this is a totally unique cult, although many cults do often tout spiritual enlightenment combined with the threat of apocalypse, such as Heaven's Gate.
On the other hand, co-creators Charles Rogers and Sarah Violet-Bliss looked to cult documentaries for inspiration. Charles explained to Deadline, "This season features a cult element, so we looked at cult documentaries and movies and shows about cults."
Dory's cult in 'Search Party' Season 5 may nod to NXIVM, but it's not based on it.
Although there are definite nods to NXIVM, Dory's cult in Search Party Season 5 is its own thing. Like Keith Raniere and many lesser-known cult leaders, Dory's gaze holds some magic to her followers who easily fall under her trance. She's able to use the right language to manipulate those into believing her and loving her, further feeding her narcissism.
Article continues below advertisement
Together, Dory works with Tunnel Quinn to create LYTE, their joint business endeavor to create a pill for enlightenment that quickly turns into Dory's cult. Off the bat, its science and business-driven attitude mimic that of NXIVM, which claimed at first to just be a harmless business. Plus, both use colors to denote a role within the cult.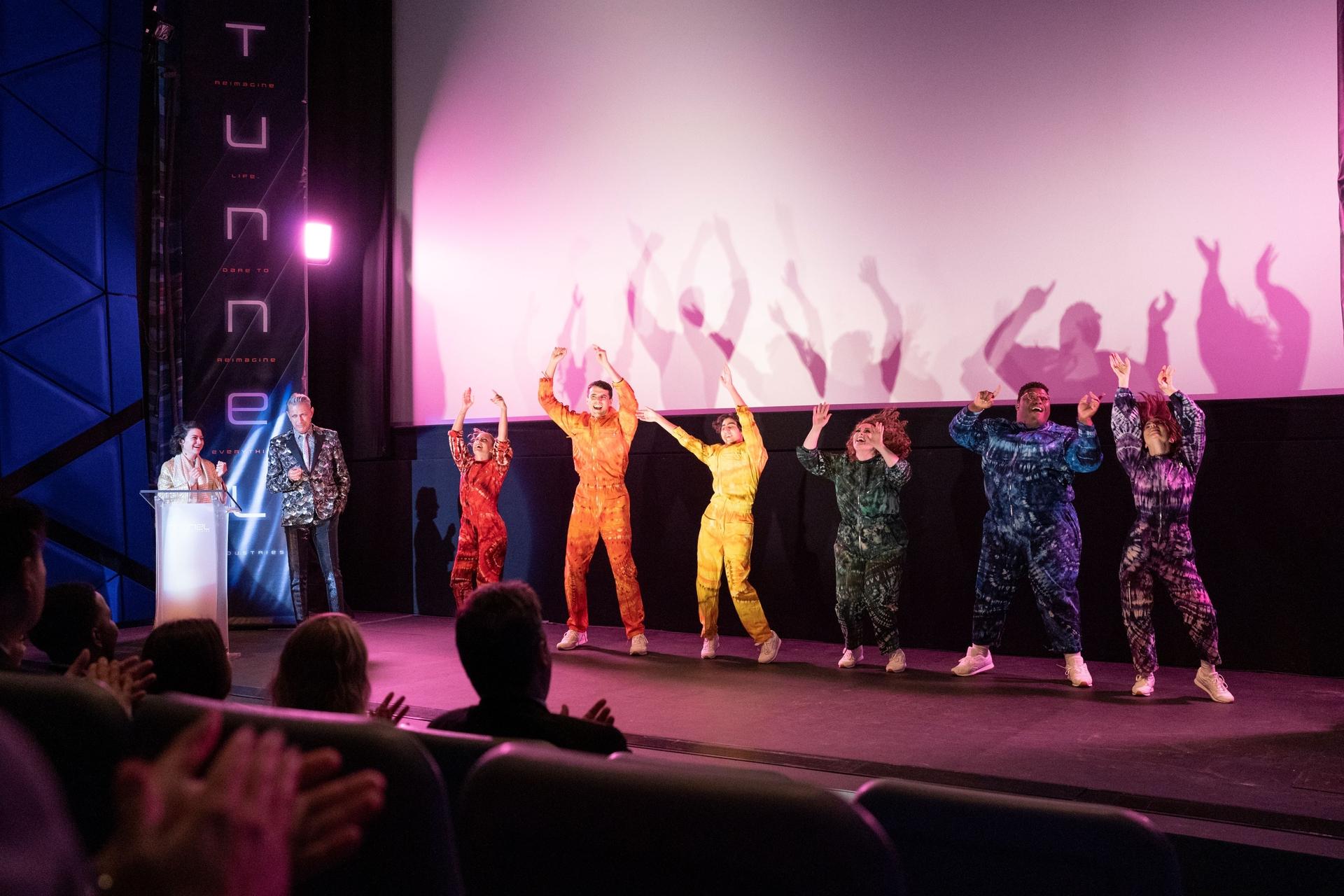 Article continues below advertisement
But the first example of LYTE's true danger and similarity to NXIVM is when Dory gets into the mind of roller-girl-influencer Elodie in Episode 4. Dory claims to embody Elodie's repressed mind until Elodie breaks down crying, but as one influencer aptly points out, Dory is just bullying Elodie.
This might remind some viewers of NXIVM's EM, or "exploration of meaning" sessions in which the NXIVM leaders would give public, unlicensed 1-on-1 "therapy sessions" to members to "cure" them.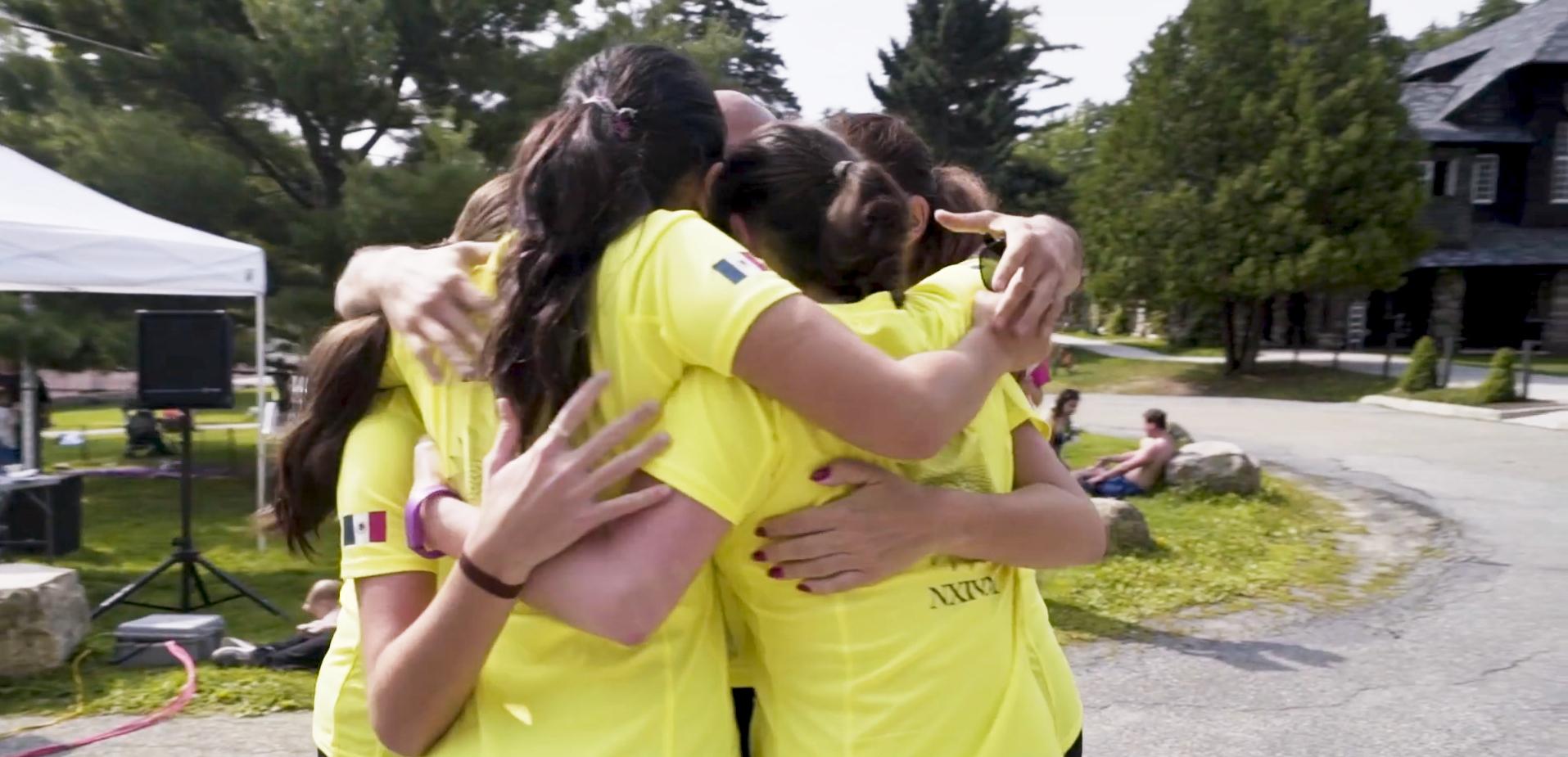 Article continues below advertisement
Later on, Dory's disciples perform for her as she sits in the front row of an auditorium, mirroring NXIVM's "Vanguard Week." Then, in an effort to prove their loyalty to Dory and "the cause," the disciples brand their faces with colorful acid, similar to how DOS members were branded in NXIVM. But the clearest and most obvious nod comes in the form of one of the disciples, Leonara.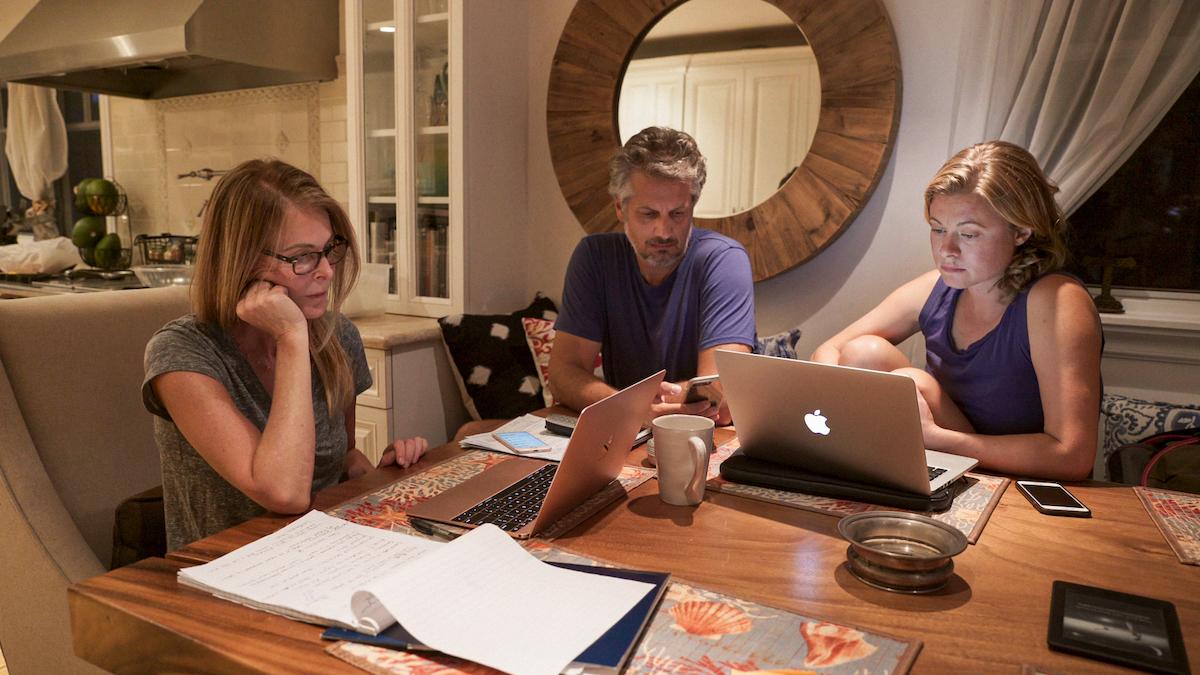 Article continues below advertisement
In both NXIVM documentaries, India Oxenberg is a key subject. In HBO's The Vow, India's mother, Catherine Oxenberg, is on a quest to save her daughter from the cult. Catherine, while not a duchess, is the daughter of a princess. In Search Party, Leonara's mother holds similar stature, and tries to rescue Leonara with the help of her mother and a bumbling cameraman.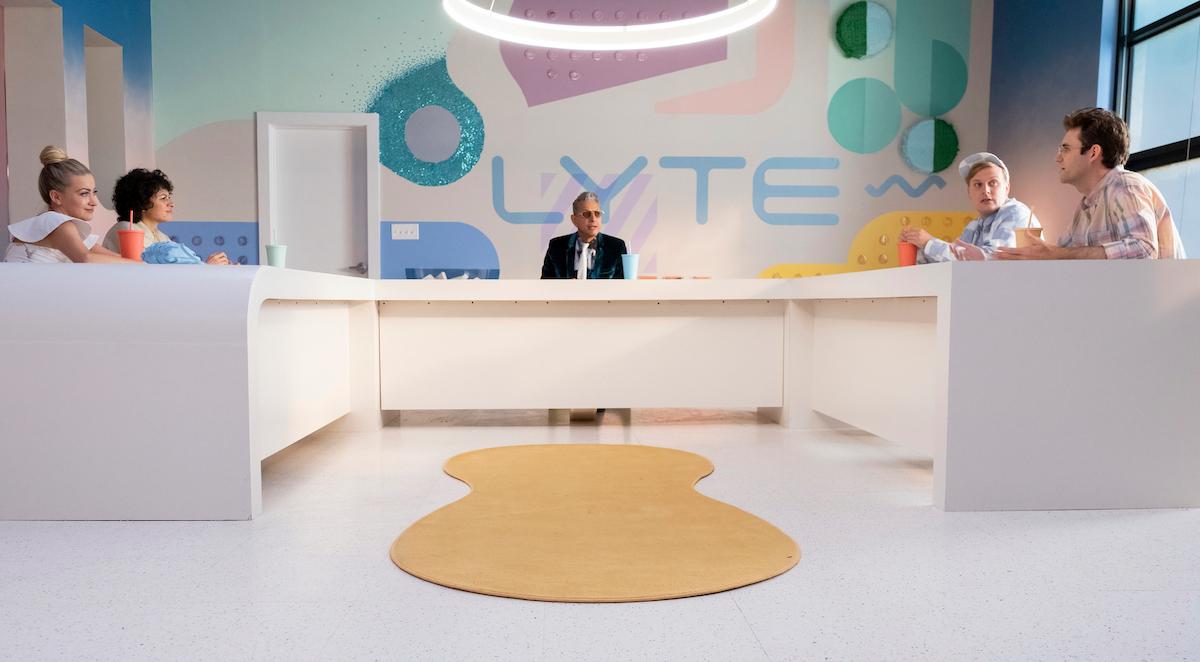 So is Search Party Season 5 directly based on NXIVM? No. But all great art is inspired by something. It's clear that the Search Party creators pulled references all the way from obscure cult ideology to recognizable media-heavy cults to make this season more absurd than ever before.
All five seasons of Search Party are now available to stream on HBO Max.