Joshua Henry's Wife Has Been His "Queen" For Nearly Half of His Life
'Hamilton' star and the new Gaston from 'Beauty and the Beast' Joshua Henry is very in love with his wife, Cathryn Stringer, and their three kids.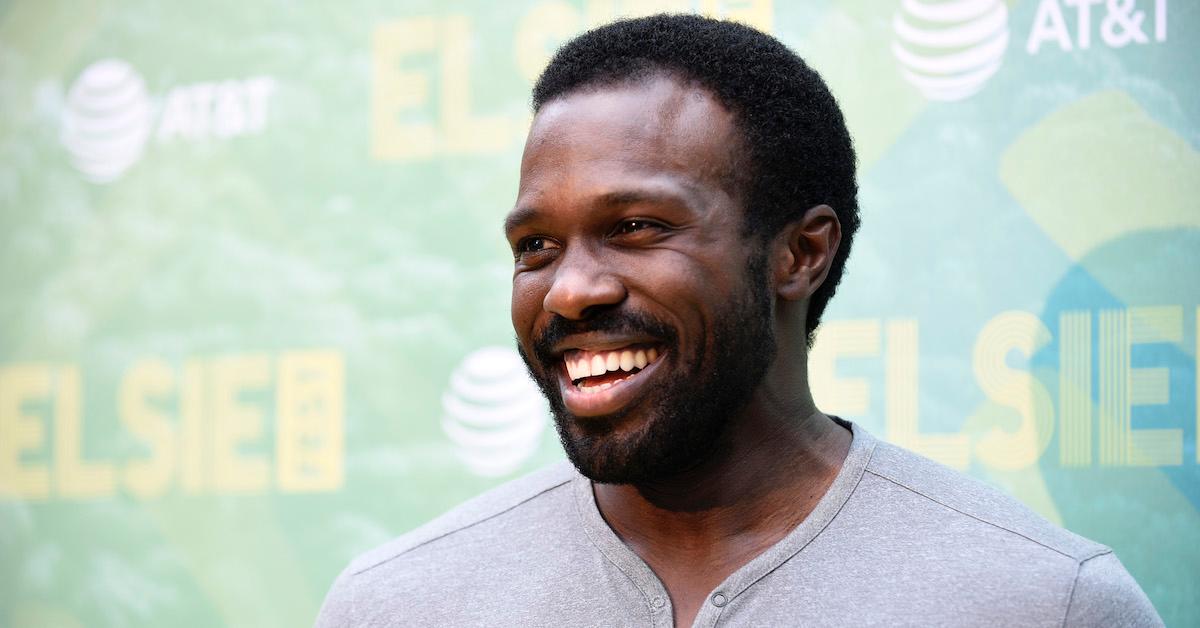 The incredibly talented Hamilton alum and Broadway powerhouse Joshua Henry, who also collaborated with Disney Plus on a live action special, has long wowed audiences with his amazing talent. Behind the scenes, the star is deeply in love with his wife, Cathryn Stringer, and their brood of little boys.
Article continues below advertisement
While Cathryn is rather private, including her Instagram being set to private, her husband has gushed about her both in interviews and on social media. Here's what we know about Joshua's wife and their adorable family.
Joshua Henry's wife's red hair first caught his eye back in college.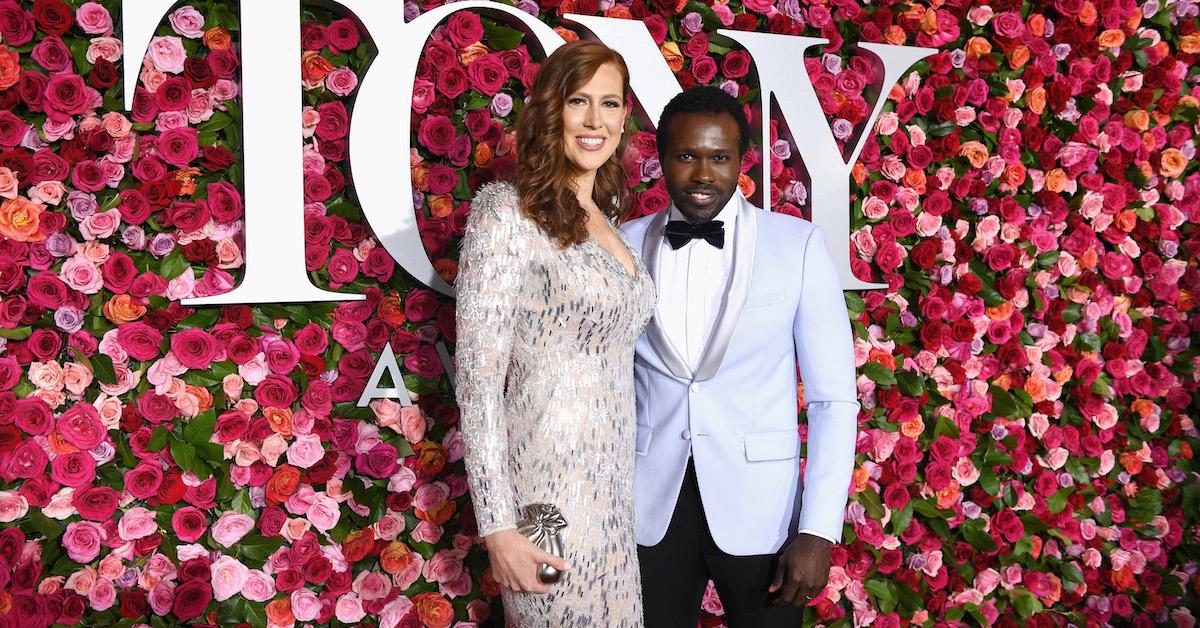 The Carousel star opened up about how he met Cathryn in an interview with Broadway Buzz. As he shared, they crossed paths during his senior year at the University of Miami. "We lived across the hall from each other," the actor said. "We met at the elevator! I remember when she walked off the elevator. She's got this beautiful red hair."
Article continues below advertisement
He went on to recall, "She smiled at me, and I was like, 'Oh, snap!' She reminded me of the Wendy's girl." Now, years later, the couple is going strong, having wed in 2012, and going on to have three kids together. They welcomed a son, Samson, in 2018.
"He's incredible," Joshua told Broadway Buzz, adding about his wife, "Cathryn has been a trooper, taking care of him while I'm rehearsing and doing the shows at night."
Article continues below advertisement
Cathryn and Joshua also have twins.
Joshua takes to Instagram often to praise Cathryn, especially after she brought their twin boys into the world in 2021. "Max and Leo Henry came into our lives on 3/21/21," the proud dad and Broadway star enthused to his followers. He went on to call his wife his "hero," adding, "I couldn't be more in awe of her."
In April of 2022, Joshua again celebrated his love for his wife on Instagram, calling her his "beautiful queen," and going on to gush, "been loving you almost half our lives! It keeps deepening and growing stronger."
Article continues below advertisement
In October of 2022, the couple celebrated 10 years of marriage, and Joshua took the opportunity to proclaim he can't wait for the next decade with his wife. Meanwhile, not much is known about her professional life. But Joshua is celebrating a huge milestone in his career.
Joshua is playing Gaston in 'Beauty and the Beast.'
Joshua took on the iconic role of Gaston in Disney's Beauty and the Beast: A 30th Celebration, per Broadway World. The live action and animated special also features H.E.R., Josh Groban, Shania Twain, David Alan Grier, and Martin Short. The special tapes in front of a live audience, but fans can stream it on Disney+ starting December 16, 2022.
About what he hopes families will take away from the show, he said, "First of all, I just want them to have fun and get lost in the Disney Magic like I did. I want them to be cheesing just from ear to ear. But the deeper message is, you know, beauty is truly not just skin deep. There's so much power in seeing someone, seeing who someone is, not for who you want them to be, but like on the inside."