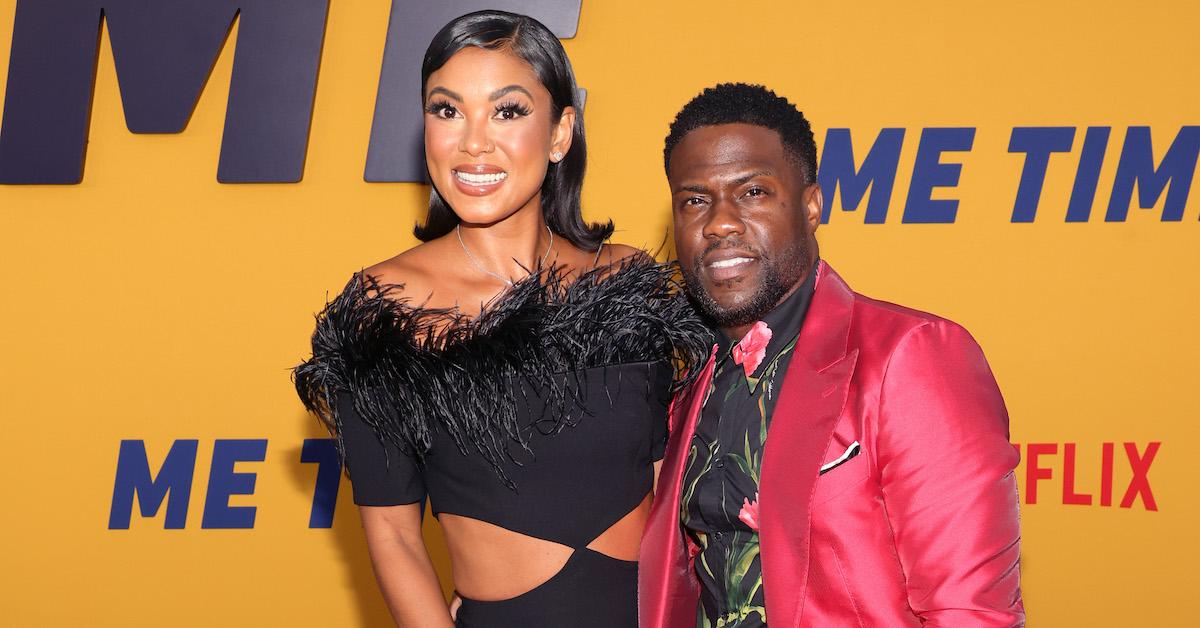 'Me Time' Shows Kevin Hart as a Family Man — Is That Based on Truth?
It feels like it's been a while since Kevin Hart graced our screens, but now he's made it to Netflix with his new film, Me Time. In recent years, Kevin has taken part in several more independent projects, such as the NAACP-nominated series True Story and his own series called Die Hart. Now, Kevin stars as Sonny Fisher in Me Time opposite Mark Wahlberg.
Article continues below advertisement
The film focuses on Sonny as he gets time away from his family for the first time ever. His wife, played by Regina Hall, takes the kids on vacation, and Sonny reconnects with his old friend, Huck, played by Mark. But does Kevin have a wife in reality, or just in the new film? Is Kevin Hart married?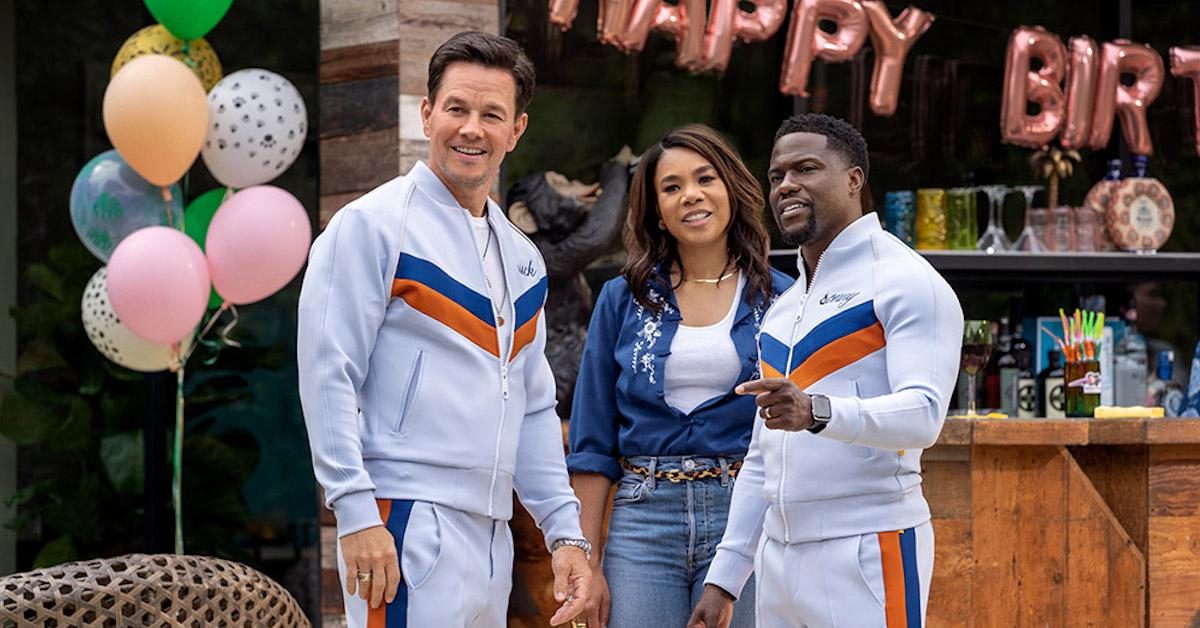 Article continues below advertisement
Kevin Hart has been married twice, and not without scandal.
Known as a stand-up comedian, Kevin has had some good … and bad luck in love. In 2003, Kevin married his first wife, Torrei Hart, who is an actor and producer in her own right. People might recognize her as Rita Robinson from the Turnt franchise or as a guest host on Dish Nation. Torrei has even appeared in Love & Hip Hop: Atlanta, so she's no stranger to airing her personal life on screen.
Together, Kevin and Torrei had two children: Heaven Leigh, born in 2005, and Hendrix, born in 2007. When they filed for divorce in 2010, Kevin revealed a bit of what happened to Rosie O'Donnell on The Rosie Show. Kevin filed for joint custody in order to stay in his kids' lives but sought to deny ex-spousal support, meaning he wouldn't financially support Torrei.
Article continues below advertisement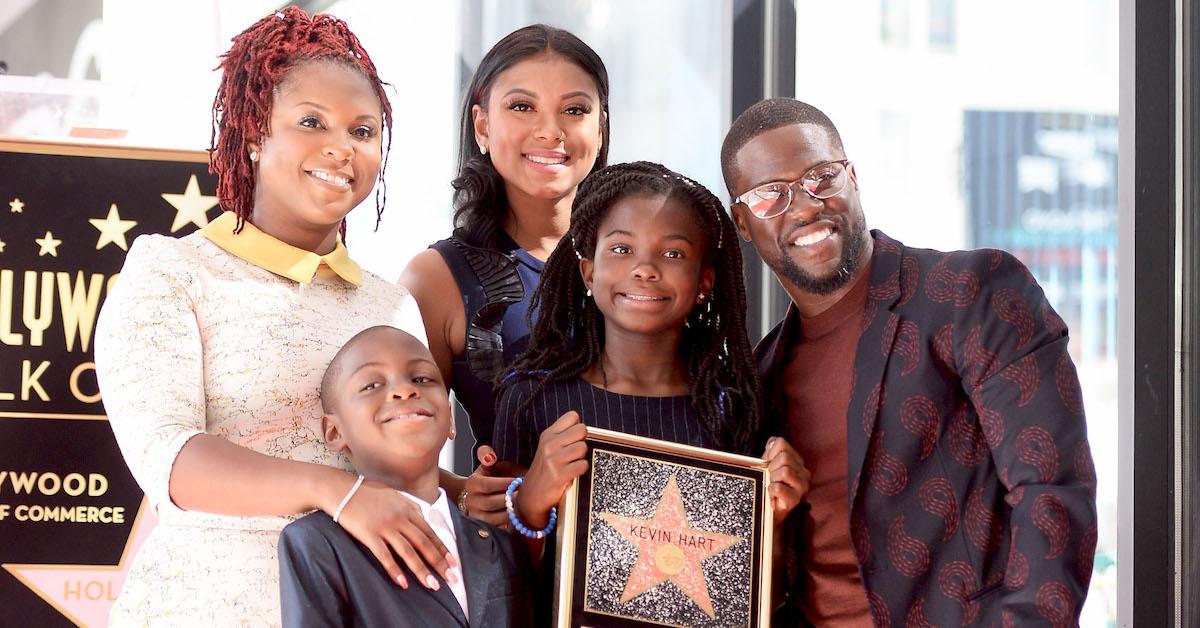 However, he explained that they were on good terms. "I would never disrespect or put her in the limelight where she would be seen as an ugly vicious person — that's the mother of my kids," he shared with Rosie. "We just didn't work out, but we're friends." Basically, Kevin and Torrei had some "irreconcilable differences."
Article continues below advertisement
In 2014, Kevin got engaged to his current wife, Eniko Parrish. But they've had their troubles too. They had a son together in 2017 shortly after getting married, but just a month later, Kevin publicly admitted to cheating on Eniko while she was pregnant. On New York's Power 105.1 radio show The Breakfast Club, Kevin admitted, "That's Kevin Hart in his dumbest moment. That's not the finest hour of my life. With that being said, you make your bed, you lay in it."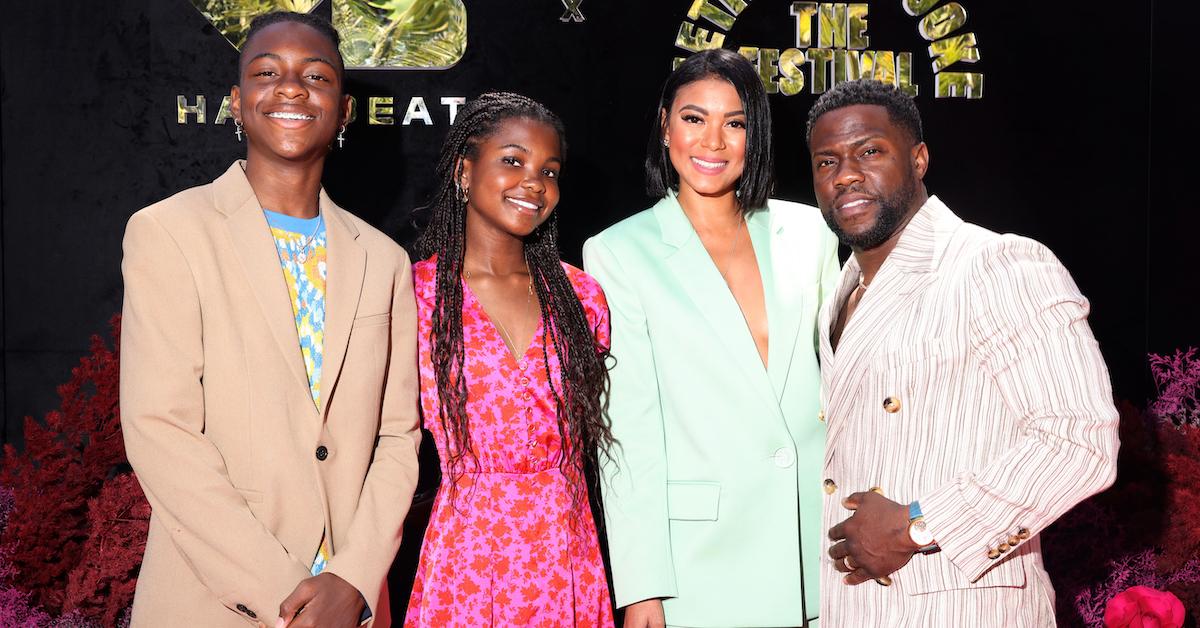 Article continues below advertisement
Luckily, Eniko did forgive him, and the two are still together today. Known as a model and through her ties to Kevin, Eniko has since appeared as herself on Entertainment Tonight and Celebrity Game Face. Their second child, a daughter, was born on Sept. 29, 2020.
Kevin Hart's on-screen wife is played by Regina Hall in 'Me Time.'
As a father of four, Kevin is no stranger to spending lots of time with family. However, his life with two rocky relationships, and children with two different women, is pretty different from his Me Time character. In Me Time, Kevin plays a traditional family man who loses some of his wild and youthful energy from his past.
Article continues below advertisement
While Huck helps him revisit some of the best parts of himself, he misses his wife and kids. In the film, his wife, Maya, is portrayed by Regina Hall. Regina is a major television and movie star, known for her roles in the Scary Movie franchise, Ally McBeal, and most recently, Girls Trip. She's even the first African American woman to win the New York Film Critics Circle Award for Best Actress for her role in the 2018 film Support the Girls.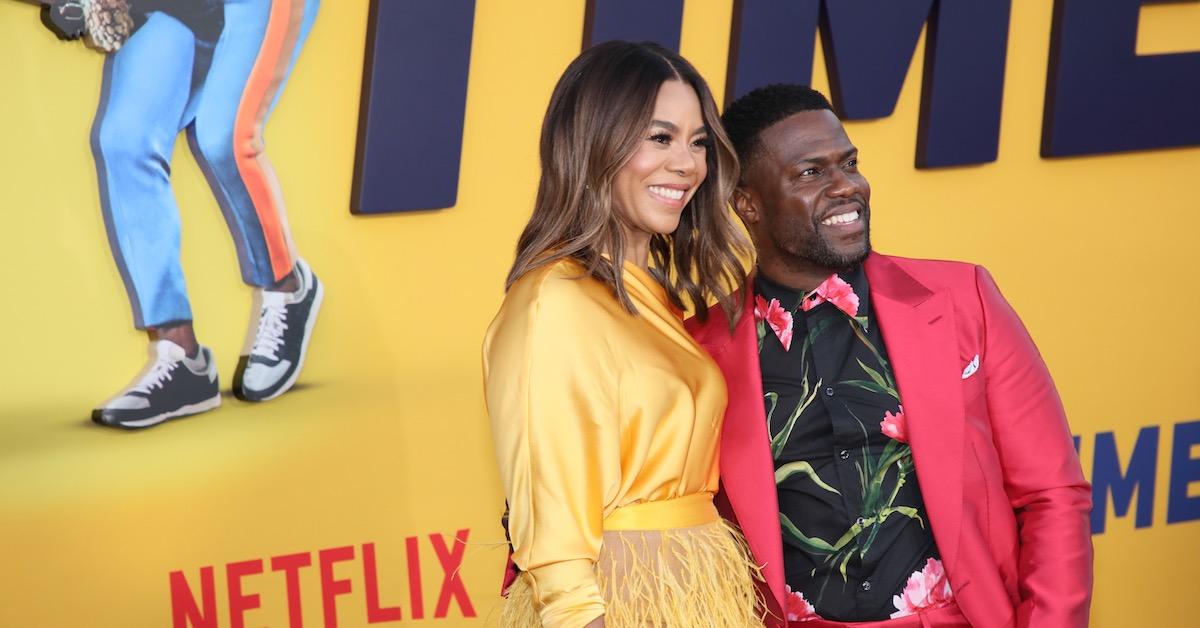 Although Regina and Kevin make a lovable on-screen couple, they are just friends off-screen. But unlike Kevin, Regina has fewer romantic links and rumors. In 2010 at the age of 40, Regina allegedly tried to become a Catholic nun after a bad breakup, a dream of hers since she was 14 years old, but she was rejected as the age cut-off for new nuns is 39.
Me Time is now available to stream on Netflix.