'Kingdom Hearts IV' Is Coming out and the Internet Already Has the Best Memes for Its Release
Celebrate the reveal of 'Kingdom Hearts IV' with some of the best memes on the internet. The game was unveiled during the series' 20th anniversary.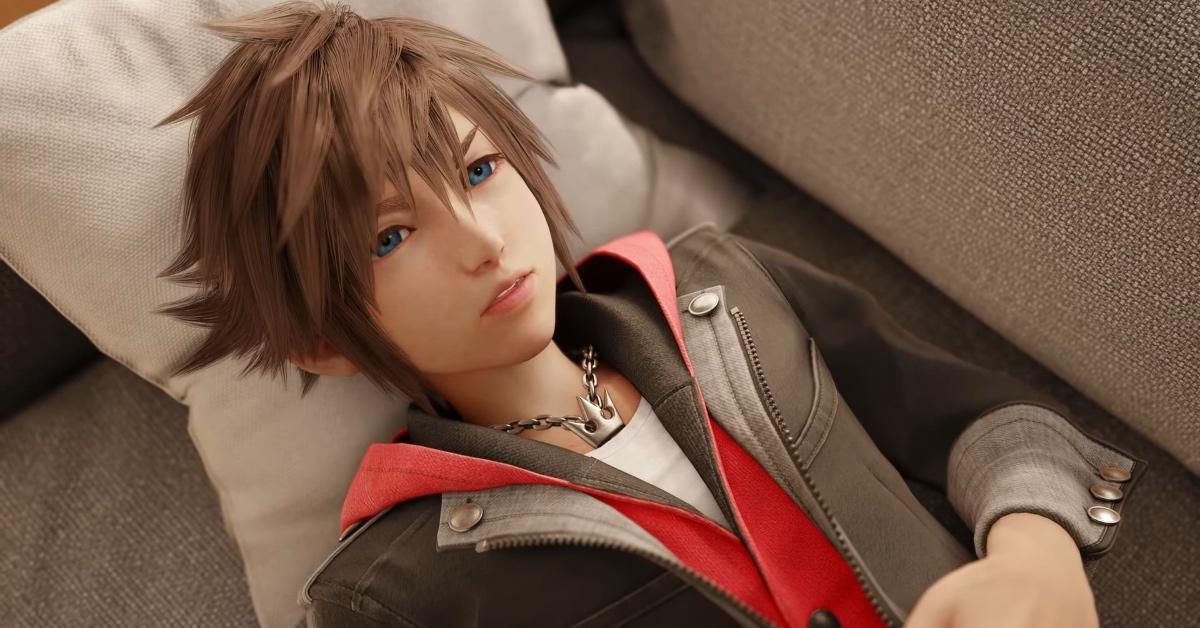 The announcement of Kingdom Hearts IV has thrown us into a tizzy, to say the least. The Disney/Square Enix franchise is so infamous for its many randomly-named midquels, spinoffs, and prequel games that it's a shock to think that we're getting a sequel so soon after Kingdom Hearts III was released in 2019.
Article continues below advertisement
We don't know much about Kingdom Hearts IV just yet, but there's still plenty to unpack. Following the events of III, Sora awakens in the otherwordly metropolis of Quadratum. Guided by a girl named Strelitzia, Sora continues his battle against the dark forces of the Heartless as he soon approaches an encounter with the fabled Lost Masters. Meanwhile, his friends — including Disney icons Donald and Goofy — continue searching for a way to bring him back home.
Needless to say, we're not the only ones with our eyes on the announcement. The internet is buzzing with memes to talk about the new game. We've already got some favorites to share.
An introductory guide to 'Kingdom Hearts'
The release timeline for Kingdom Hearts games is notoriously messy. Kingdom Hearts II is the third game in the series. There's also a Kingdom Hearts 2.8 which technically counts as a new game because it contains Kingdom Hearts 0.2 as playable content. Even the tutorial of Kingdom Hearts III is labeled as Kingdom Hearts 2.9. Yeah, so maybe "messy" is an understatement.
Article continues below advertisement
A crossover for the ages
Kingdom Hearts prides itself on its crossovers with the world of Disney as well as the Final Fantasy series. But just imagine if Sora could "get dunked on" by characters from the popular indie game Undertale.
Article continues below advertisement
Another obscenely long wait in the making?
KEEP THE 13-YEAR WAIT FOR KINGDOM HEARTS III OUT YOUR F--KING MOUTH.
Article continues below advertisement
A shift in aesthetic
Fans have some thoughts about the game's shift to a more realistic aesthetic. Is it cool or uncanny? We're not totally sure yet. Also, did anyone else just remember that Goofy is a dog?
Article continues below advertisement
We're already waiting on that iconic new theme song.
J-pop icon Hikaru Utada is known for providing the theme songs for every numbered Kingdom Hearts game in the series, and each one of them is absolute fire! If their previous work is any indication, Hikaru is primed to forge yet another banger for IV.
Article continues below advertisement
RIP to a pair of real ones.
Sora's giant clown sneakers were as integral to his 'fit as the Keyblade itself. The latest entry to the series has him wearing normal-sized shoes for some reason. This truly is the end of an era for Kingdom Hearts.
Article continues below advertisement
Looking familiar?
Article continues below advertisement
A second chance at 'Versus XIII'?
Fans have been speculating that there's a connection between Kingdom Hearts III and the technically-defunct Final Fantasy Versus XIII for years. Now, it's impossible not to notice some striking similarities between Versus XIII and IV.
Article continues below advertisement
A new beginning we never saw coming
Many fans believed that Kingdom Hearts III was going to be the final game of the franchise. Yet here we are in 2022, desperately wondering if we should replay everything including III in order to prepare for IV.
Article continues below advertisement
Revenge on Disney villains