Procrastinate Much? These Last-Minute Halloween Costumes Are the Perfect Plan B
With Halloween just around the corner, we know some of you are desperate for a last-minute costume idea. Check out our ghastly list!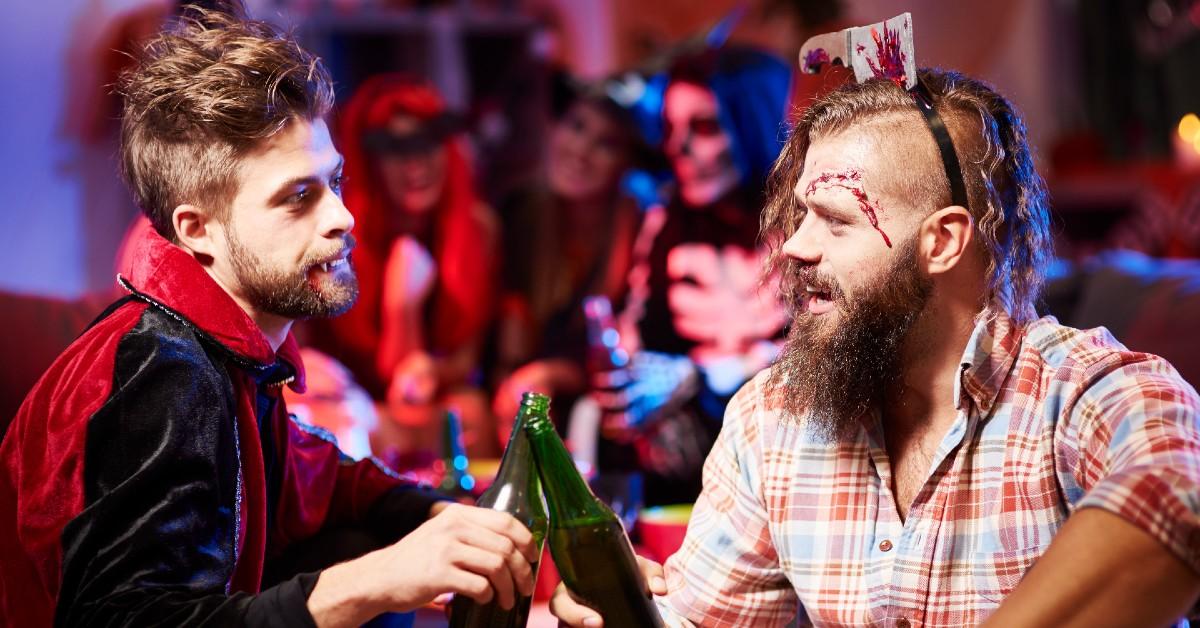 So you procrastinated on your elaborate DIY Midsommar May Queen costume. Or perhaps your Demogorgon SFX makeup test run didn't go as planned. It could even be that... you're just not that into Halloween. We know, it's a ghoulish and ghastly thought. Whatever the reason, Plan A failed, and you're currently racking your brain for a Plan B Halloween costume.
Article continues below advertisement
At this point, your options are limited, but they aren't quite at zero. Fear not, we're here to present you with a list of last-minute Halloween costume ideas that you won't be embarrassed to debut on Oct. 31. We don't want y'all looking like lazy Halloweenies.
Featuring a mix of general figures and quirky pop culture references, we hope our list inspires creativity.
(And we beg of you, please put the Jeffrey Dahmer glasses down.)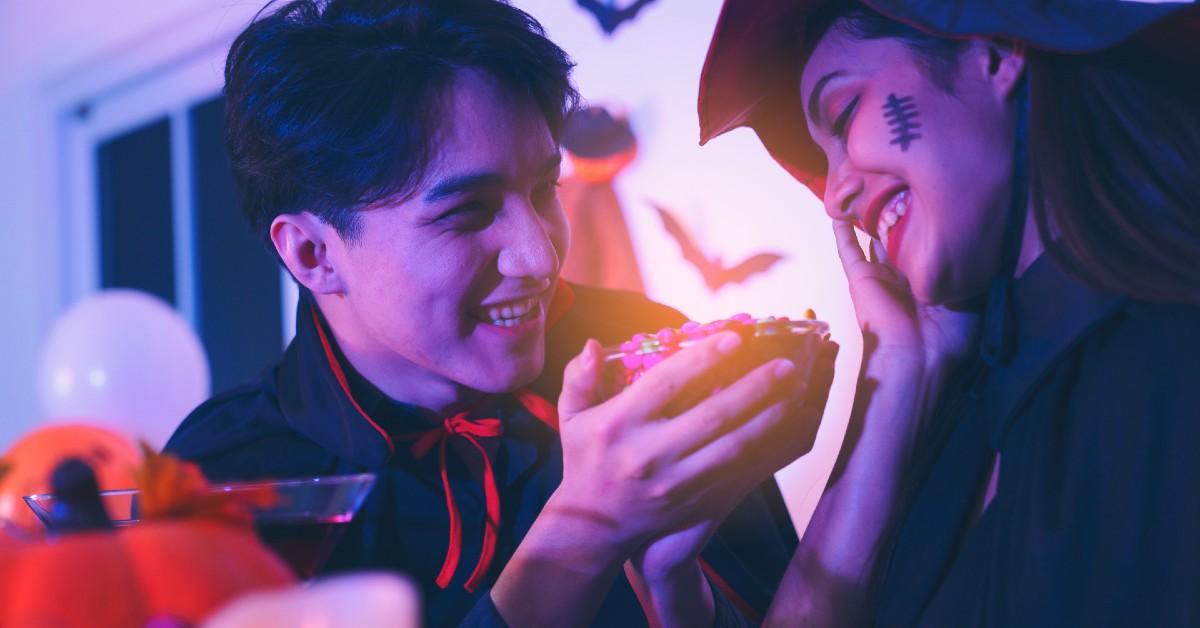 Elizabeth Holmes
Calling all blondies! This one's for you. For those who don't know, Elizabeth Holmes founded the biotech company Theranos. She helped create a groundbreaking blood-testing technology that could supposedly test tiny blood samples for hundreds of diseases and immune disorders — including cancer — quickly and affordably. It's too bad the technology was a hunk of junk.
Once deemed "the world's youngest female self-made billionaire," Elizabeth was outed as a fraud in 2015.
Article continues below advertisement
Known for her (possibly fake) baritone voice and aloof personality, Elizabeth has been memed to death. As for her getup, it's pretty darn simple. We know you have a plain black turtleneck in the back of your closet, so whip it out! Tie your hair back in a messy bun, apply some berry-hued lipstick and rings of black kohl eyeliner, and you're set.
To add to the fraudulent fantasy, print out a Theranos "name tag" and carry around a green juice.
Article continues below advertisement
Vampire
Though this absolute queen specifically dressed as Nadja from FX's mockumentary series What We Do in the Shadows, a vampire is a vampire. For the sake of keeping things simple, you can stick to the vampiest attire you own. Maybe it's a little black dress, maybe it's a black vest layered over a billowy white shirt. Don't stress!
Article continues below advertisement
Article continues below advertisement
Mummy
Do you have old white bed sheets and/or t-shirts? Do you have tea bags? Do you have access to cheap makeup? That's all you'll need to achieve an impressive mummy look.
Blogger Kelly Page — aka BlueGrayGal — has a fabulous step-by-step tutorial on the decrepit costume. But overall, you'll want to rip long strips of sheet and/or t-shirt, dye them in a hot water and tea bath overnight, wait for them to dry, and wrap yourself up!
Kelly found that Ace Bandages and clips are helpful when it comes to filling in gaps and tightening strips.
Article continues below advertisement
Though mummy makeup isn't mandatory, sunken-in eyes and lifeless skin only add to the undead look. Hello, you want to look like you've been rotting for countless years.
Article continues below advertisement
Karen Smith from 'Mean Girls' (2004)
Mouse ears. Lingerie (specifically a babydoll set). Boom, done. This super easy Mean Girls Halloween costume will have you saying "I'm a mouse, duh," without a second thought (which is fitting for Karen). Is it inventive? No. Is it easy? Heck yeah. Is it recognizable? Absolutely. You can pick up a pair of mouse ears from Amazon for $12.99.
To clarify, this costume (all of them, actually) applies to all genders. How funny would a male-presenting Karen be?!
Article continues below advertisement
Peter Graham/Paimon from 'Hereditary' (2018)
This one's for the A24 stans. Plucked from Hereditary's jarring final moments, this Peter/Paimon costume is as unsettling as it is easy. Requiring only construction paper (to build a makeshift crown), theatrical blood, a hoodie, a white T-shirt, and a few bandages and gauze pads, it turns out that becoming one of the eight kings of hell is pretty simple.
If you need a refresher, here's the film's jaw-dropping final scene. *Tongue click*
Article continues below advertisement
Awkward yearbook photo
Of the somewhat corny, somewhat vague Halloween costumes like "plant mom," "error 404: costume not found," and "crazy cat lady," the awkward yearbook photo costume stood out to us. There are a million and one ways to personalize it. Whether you don butterfly clips, outdated glasses, a retro sweater, orthodontic headgear, teased/crimped hair, or all of the above, this costume will bring back painful — we mean nostalgic — memories.
Article continues below advertisement
To make a backdrop, you'll need to tape a recognizable '80s/'90s print on cardboard and use fishing wire to build "invisible" backpack-like straps, per BestProducts. You'll look as uncomfortable in your own skin as you did during your pimply youth!
Article continues below advertisement
Whatever you decide on for a costume this Halloween, make it your own and have fun!