One of the 'Murderville' Murder Suspects Has a Very Familiar Face
In Episode 3 of 'Murderville,' Lisa Capobianco is one of the murder suspects. But who is she in the series and who is the actress behind her?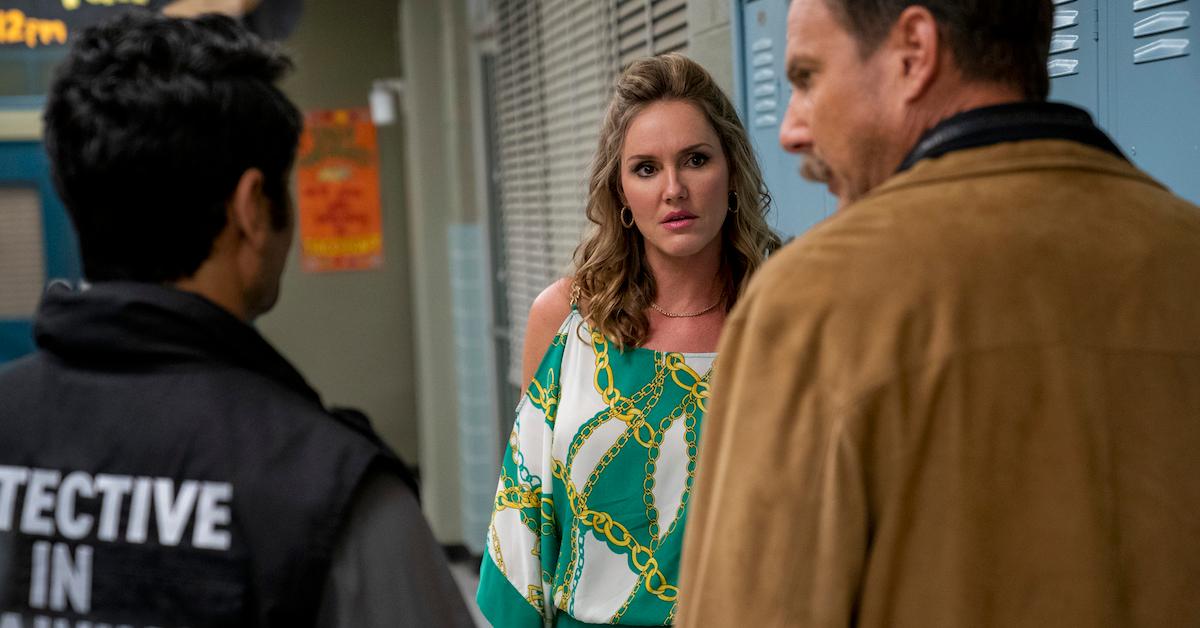 Although Netflix's Murderville has gotten mixed reviews, most critics agree that Episode 3 is perhaps the best one. And within Episode 3, aside from Kumail Nanjiani as the hilarious celebrity guest who takes on the murder case, we learn about Detective Terry Seattle's (Will Arnett) past. The murder was committed right in Terry's alma mater.
Article continues below advertisement
When Terry Seattle finds out that he'll have to attend his high school reunion after all in order to solve the murder, he points out his "high school sweetheart," Lisa Capobianco. But as it turns out, when Kumail and Terry unravel the mystery, it's possible that Lisa could be at the center of it. So what is Lisa's relationship with Terry, and who plays her?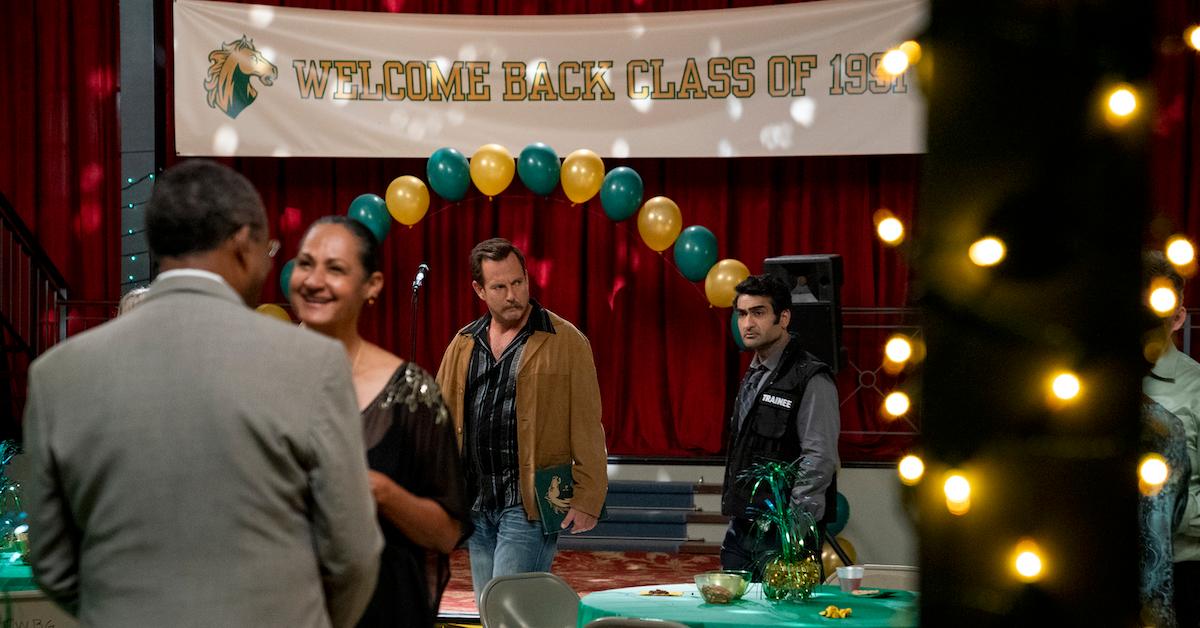 Article continues below advertisement
In 'Murderville,' Terry Seattle calls Lisa Capobianco his "high school sweetheart," but she barely remembers him.
One of the best bits of Episode 3 comes when Terry and Kumail have to approach the third murder suspect, Lisa Capobianco. Terry asks Kumail not to look too cool while walking, which prompts Kumail to walk in a hilarious yet charming fashion, over to Lisa.
Terry decides to spend most of the interrogation trying to figure out if Lisa is still dating, so Kumail comes off as the suave murder expert.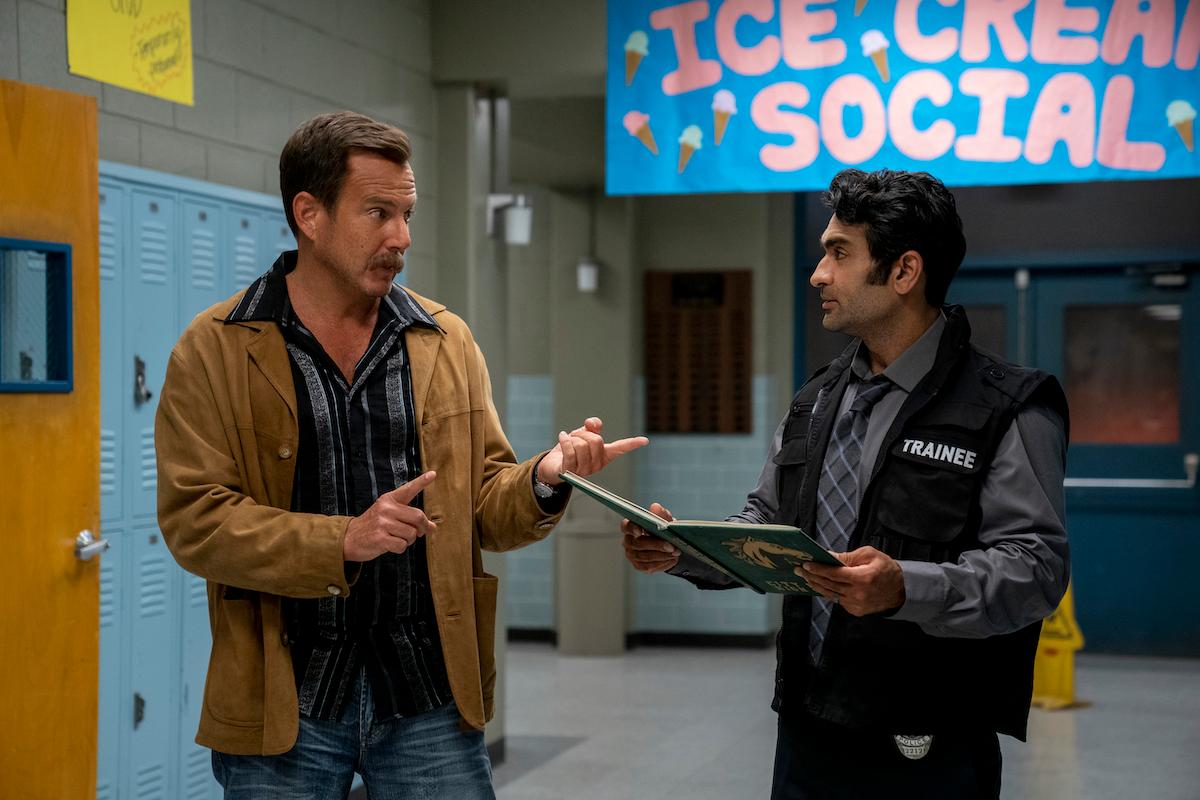 Article continues below advertisement
When they interview Lisa, they discover that she actually dated the victim, Seth, when she was a journalist. However, his business, Faceplace, ruined her journalism career, so she now gets paid to write negative comments on YouTube. That's a pretty good motive.
In addition, she clears the air about her past romantic connection to Terry Seattle, revealing that it was completely one-sided. All she remembers of him in high school is calling him "Terry Fartner." Even still, Terry unsuccessfully asks her out at the end of the episode.
Article continues below advertisement
Erinn Hayes plays Lisa Capobianco in 'Murderville' Episode 3.
While some actors in the cameo roles are green when it comes to television, Erinn Hayes is a more than seasoned performer. She is no stranger to the screen; she's been acting in film and TV since the late '90s. In 2020, Erinn played Elizabeth in Bill & Ted Face the Music, but she's also popular for her roles in They Came Together and Adult Swim's Childrens Hospital.
Fans of sitcoms might also recognize Erinn as Annabel Porter, the CEO of Bloosh, from Parks and Recreation. Plus, she had a recurring role in Kevin Can Wait as Donna Gable, so Murderville is definitely not the first time we've seen Erinn Hayes. Nor will it be the last. She already has a starring role in a new series, Gaslit, that's set to release in April 2022.
All six episodes of Murderville are now available to stream on Netflix.