Marshawn Lynch Is a Born Leader on 'Stars on Mars' and Fans Are Curious if He's Also a Dad
NFL legend Marshawn Lynch is one of the 12 individuals competing in 'Stars on Mars.' Here's the scoop on his life and career, including if he has kids.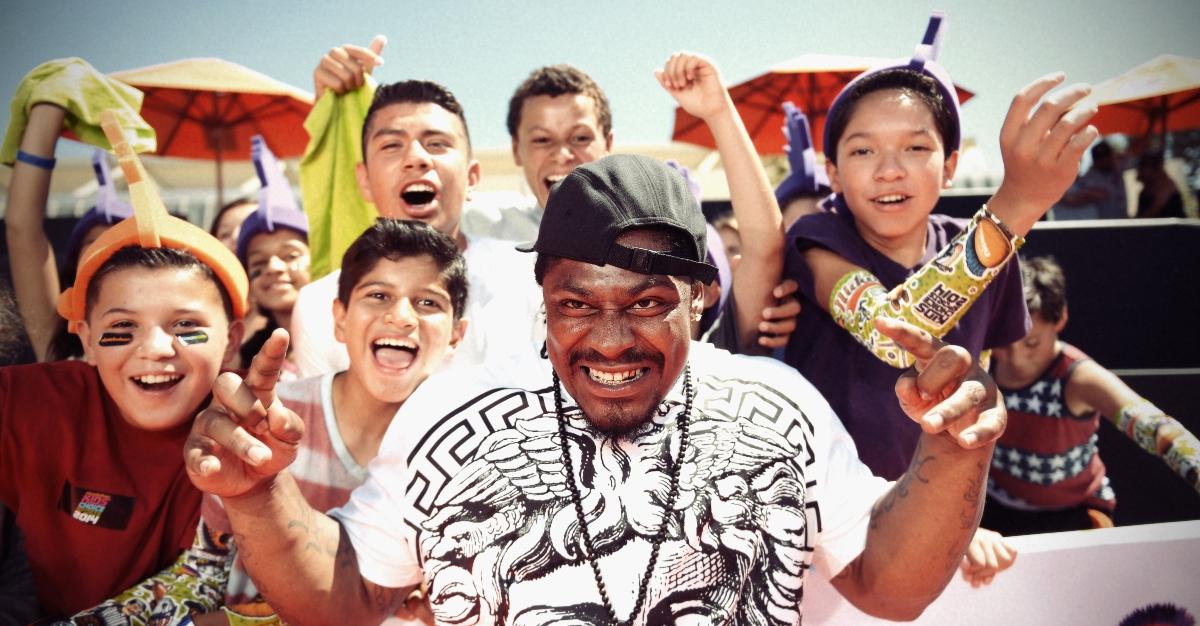 What do you get when you put athletes, reality stars, comedians, and more in astronaut suits and have them compete in a series of challenges spearheaded by Star Trek icon William Shatner? FOX's newest series, Stars on Mars, of course.
Article continues below advertisement
With an abundance of widespread celebrity talent seeking the title of "the brightest star in the galaxy," this is one series you won't want to miss — especially for all you football fans out there.
NFL legend Marshawn Lynch is one of the 12 individuals cast in the out-of-this-world reality competition. But does he have kids? Fans are definitely curious. Let's learn more about Marshawn's life and career, from kids to companies.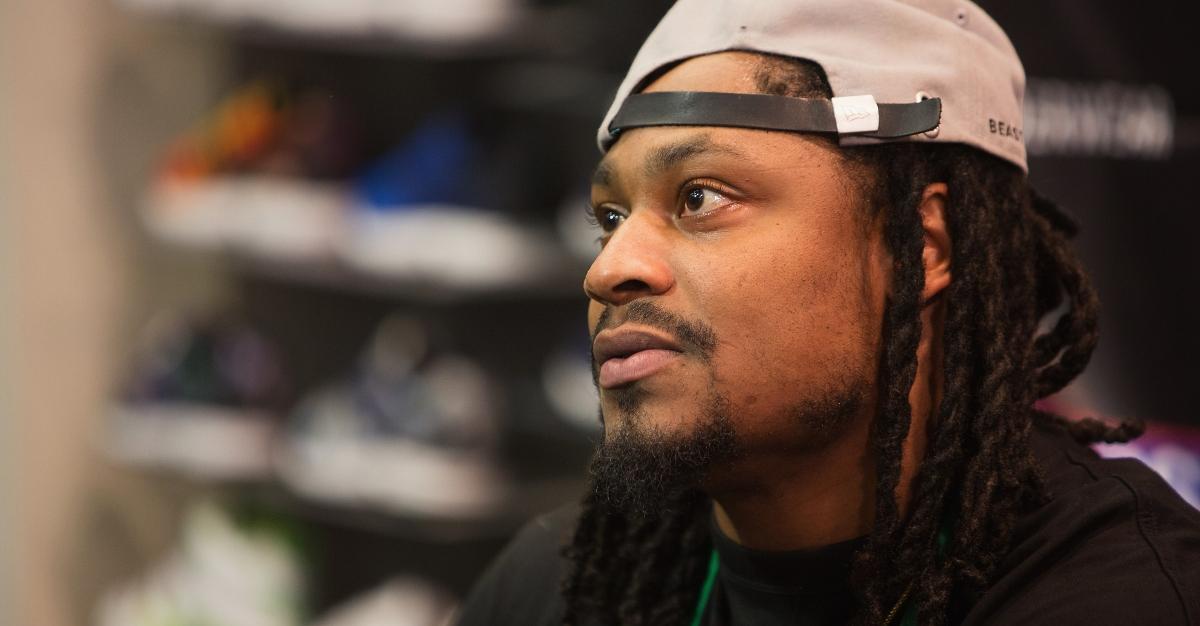 Article continues below advertisement
Does Marshawn Lynch have any kids?
Despite being a public figure, Marshawn prefers to maintain an incredibly private personal life. So much so, that the NFL fined the renowned athlete $50,000 for forgoing interviews with the media throughout the 2013 NFL season.
And when it comes to Marshawn's relationships, the Stars on Mars personality keeps a low profile. The 37-year-old former running back is unmarried as of June 2023. In fact, Marshawn does not appear to be in a relationship at all.
As for fatherhood, the Seattle Seahawks star does not have any known children. But he is arguably the cool dad of Stars on Mars, since he took on the role of leader with ease in the series premiere.
Article continues below advertisement
What is Marshawn Lynch known for?
Football fans undoubtedly recognize Marshawn from his spectacular 12-season stint in the NFL. Nicknamed "Beast Mode," the athlete played for the Buffalo Bills, the Seattle Seahawks, and the Oakland Raiders throughout his time-honored career.
During Super Bowl XLVIII in 2013, Marshawn helped the Seahawks win their first Super Bowl ever. The football player also obtained four consecutive Pro Bowls votes from 2010 to 2015 and secured a first-team All-Pro selection.
However, Marshawn isn't just known for championing one of the best NFL runs of all time. Fox's Stars on Mars press release describes the former Seattle Seahawk as a "Former Super Bowl champion, community advocate, and entrepreneur."
Article continues below advertisement
In 2021, the all-star athlete added "cannabis company owner" to his list of ever-growing achievements when he launched Dodi Blunts.
Additionally, Marshawn has turned his nickname Beast Mode into its own brand, spearheading everything from a clothing line to a retail store to a Las Vegas experience.
Marshall Lynch is one of 12 celebrities in Season 1 of 'Stars on Mars.'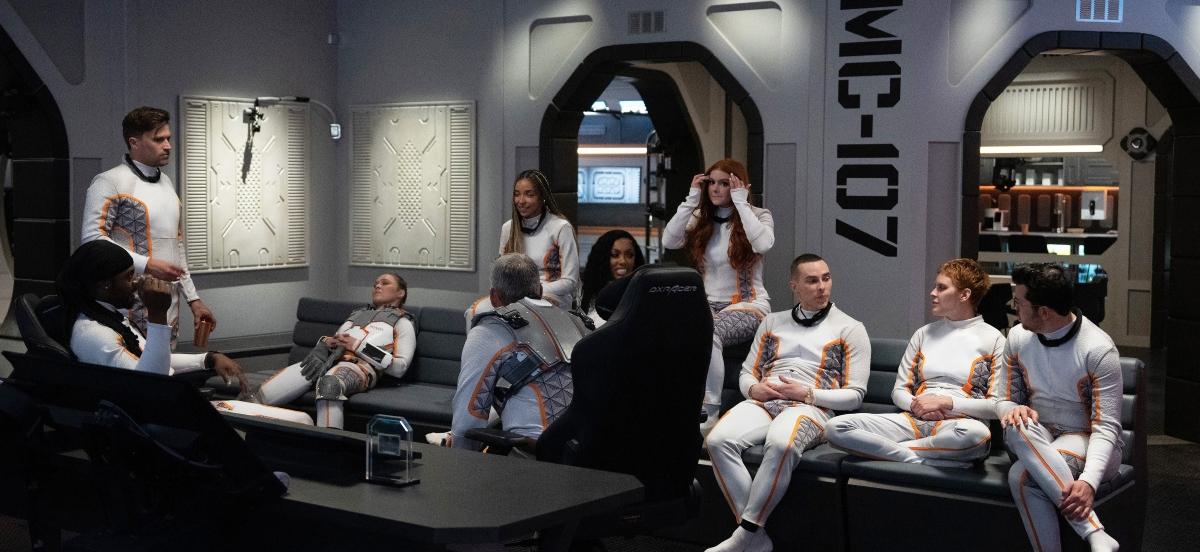 On June 5, 2023, Fox debuted its star-studded reality series, Stars on Mars, and the premise didn't disappoint.
With Star Trek legend William Shatner serving as "Mission Control," the crew of Stars on Mars features no shortage of talent.
From NFL icon Marshawn and Modern Family actor Ariel Winter to UFC champion Ronda Rousey and Vanderpump Rules star Tom Schwartz, those donning astronaut suits while competing in a series of challenges on the red planet are as eclectic as they come.
Marshawn's former teammate from the Seattle Seahawks, Richard Sherman, is even part of the series. And seeing Marshawn put himself out there as a Stars on Mars competitor may be the closest some fans get to learning about his personal life.
Stars on Mars airs Mondays at 9 p.m. EST on FOX.