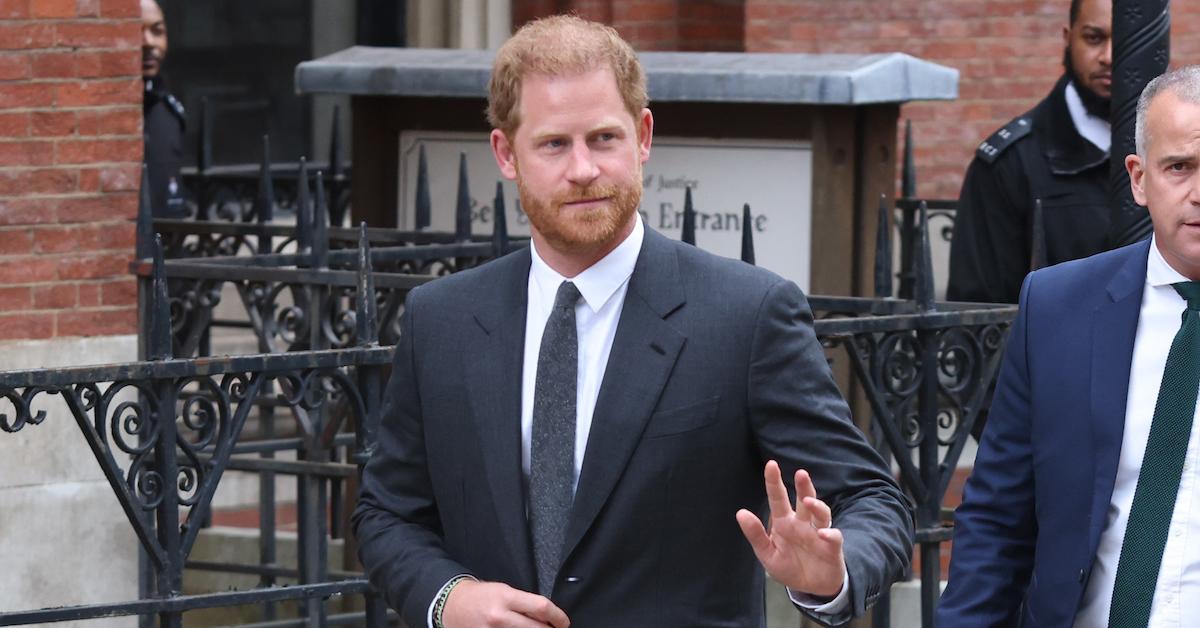 Prince Harry's Visa Is Questioned After the Royal Admitted to Drug Use in 'Spare'
Prince Harry's U.S. visa is in question in a lawsuit due to the royal admitting to drug use in his book 'Spare.' Read on for details about the claims.
Article continues below advertisement
Months after the British royal's book came out and raised eyebrows at every page turn, the duke's United States visa is in question in a new lawsuit. What are the details of this unexpected claim? Read on to find out if Harry's status as a citizen in America could be in jeopardy.
Why is Prince Harry's visa in question?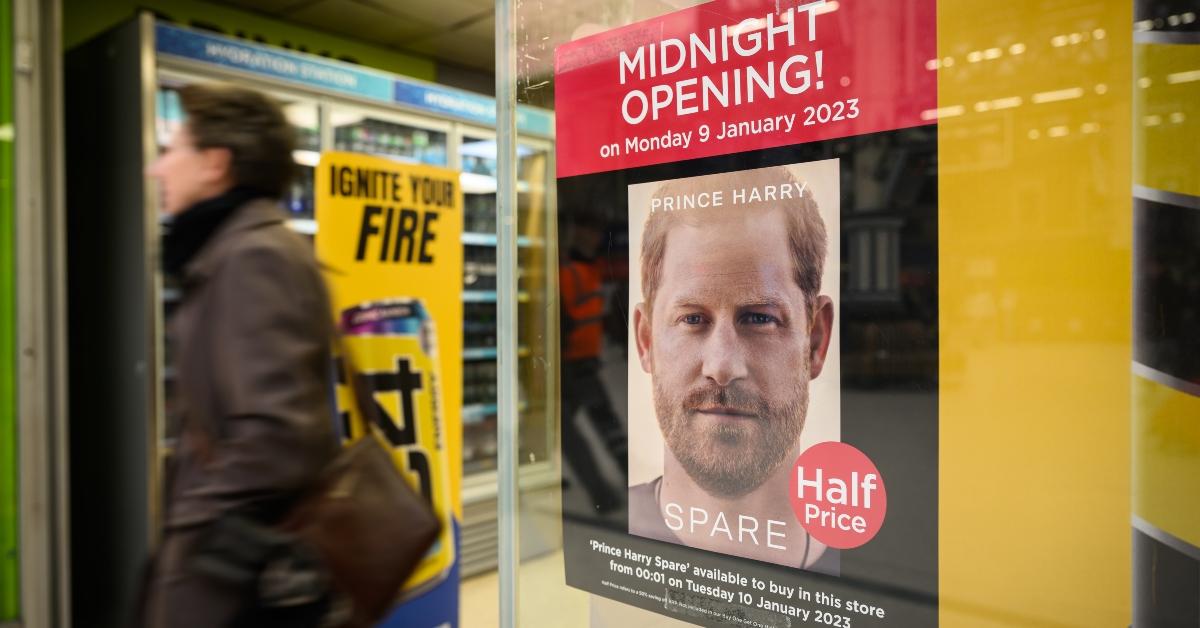 As royal watchers are all-too-aware, the Duke and Duchess of Sussex famously left Britain in favor of a new (and allegedly less public) life in the U.S.
Harry and Meghan Markle settled into a mega-mansion in Montecito, Calif., in 2020 and currently raise their two kids, Archie and Lilibet, thousands of miles away from the king's son's birthplace.
Article continues below advertisement
But given that Harry talked openly about using drugs in Spare, his visa is in question. Indeed, according to U.S. Citizenship and Immigration Services, "Applicants who are found to be drug abusers or addicts are inadmissible."
It may seem like a political tactic, but a think tank and news outlet, the Heritage Foundation and Daily Signal respectively, want to see Harry's visa — and are so insistent that the document be released to the public, that a lawsuit has been brought against the Department of Homeland Security over the immigration status of the royal who is fifth in line to the British throne.
Article continues below advertisement
What's in the lawsuit over Prince Harry's visa is nothing short of shocking.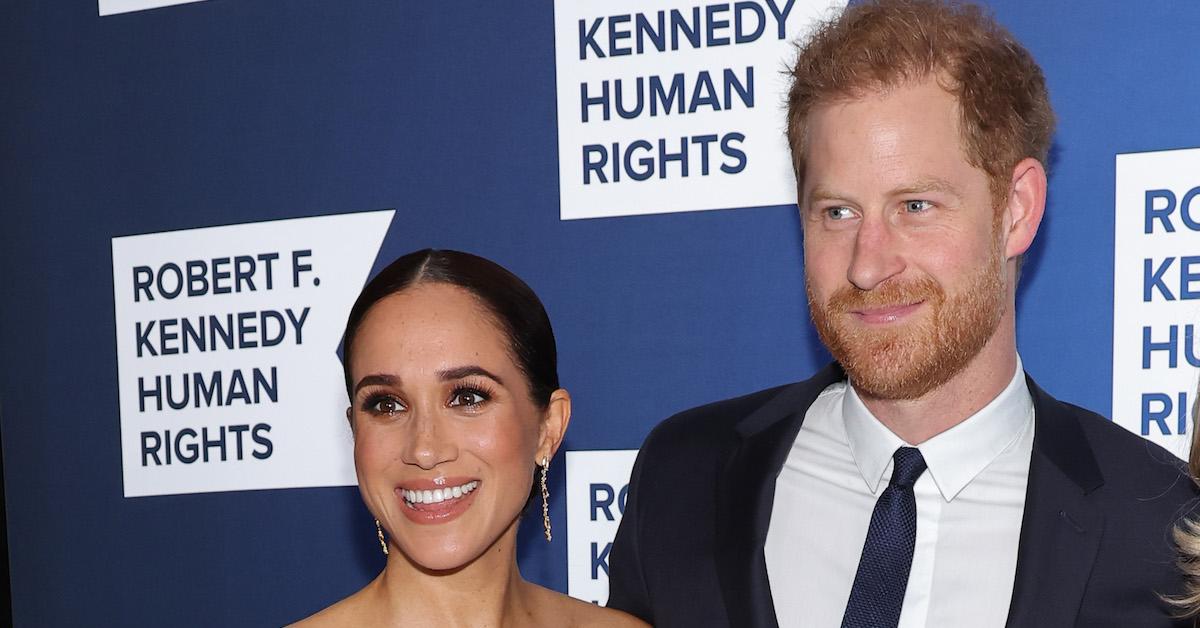 According to the lawsuit, which seeks to coax the public release of Prince Harry's U.S. visa, "Widespread and continuous media coverage has surfaced the question of whether DHS properly admitted the Duke of Sussex in light of the fact that he has publicly admitted to the essential elements of a number of drug offenses in both the United States and abroad."
Further, the lawsuit, which alleges the DHS used favoritism in admitting the Duke, states, "Finally, the media coverage has surfaced the question of whether DHS' decision to admit the Duke of Sussex into the United States should be reconsidered in light of the Duke of Sussex's most recent admissions to the essential elements of numerous drug offenses both here and abroad in his 2023 memoir, Spare."
Article continues below advertisement
Royal watchers have a lot to say about Prince Harry's visa lawsuit online.
The timing of the lawsuit is certainly suspicious if you ask Twitter. Indeed, given that the suit was announced just days before King Charles III's coronation has plenty of royal watchers scratching their heads — especially after the intense scrutiny around whether Harry and Meghan would attend the historic event.
Article continues below advertisement
Another Twitter user pointed out a seemingly important distinction between drug use and addiction, commenting on the matter, "The question is: Have you ever been a drug abuser or addict? Well, he never abused them and wasn't addicted. He used them, not abused them. Big difference."
At time of this writing, Harry has not publicly responded to the lawsuit and most recently announced he would be attending the May 6, 2023, coronation solo.