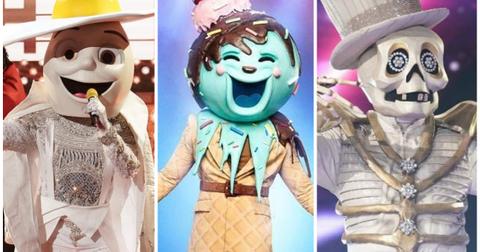 'The Masked Singer' Season 2 Reveal List — Who Has Been Unmasked?
By Anna Quintana
The World Series seriously interrupted Season 2 of The Masked Singer — so we don't blame you if you need a quick recap on who has been revealed on the FOX reality singing competition.
The second season started with 16 contestants, and now we are down to 8, so six singers have been eliminated from the competition. That means these costumed celebrities are still competing:
Butterfly
Flamingo
Flower
Fox
Leopard
Rottweiler
Thingamajig
Tree
Who won Season 1 of The Masked Singer?
Last year, the Monster won the singing show — and it turned out to be "Buy U a Drank" artist T-Pain.
"I think so far the best reveal was T-Pain because here is, as someone who developed infamy from autotuning. But people don't appreciate what a gifted vocalist he is," judge Ken Jeong told Distractify exclusively. "You know, he is actually a guest panelist this season, so I've gotten to hang out with him, and I'm so happy for him because he's really enjoying a moment right now in his well-earned, well-deserved [fame]."
Keep reading to see who has been revealed so far!
1. Ice Cream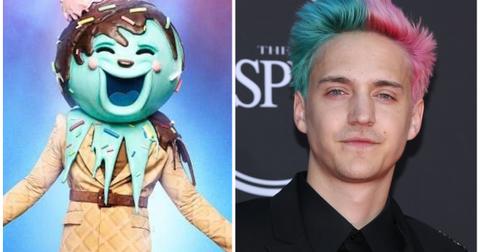 Clues: February 14 (half of February equals a Fortnite), every day is cheat day, "Now I've got over a billion reasons," karate moves, "take the competition to next level," gold coins, streamers, and headphones.
Celebrity: Streaming champion Tyler "Ninja" Blevins
2. Egg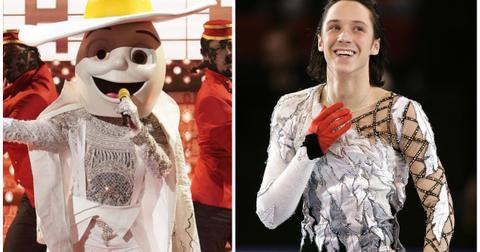 Clues: "Always work hard for the first and last vowels of the alphabet" (A and U, which equal the chemical symbol for gold), snowglobe, swan, "you might figure," "singing is a bit of a leap," a skateboard, and fashion drawings.
Celebrity: Olympic figure skater Johnny Weir
3. Panda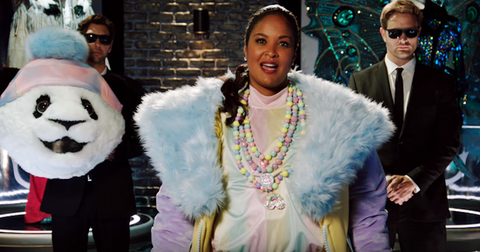 Clues: cookbook, papa bear, "world's greatest," bee, "going pro," and South Africa.
Celebrity: Laila Ali
4. Eagle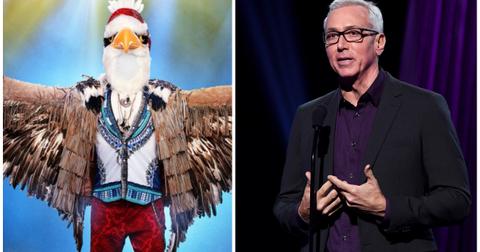 Clues: Eagles' body temperature (106.7 degrees Fahrenheit, which is Love Line's flagship radio station), a serious health scare, loss of a parent, and "I have soared to great heights as the face of my field."
Celebrity: Dr. Drew Pinsky
5. Skeleton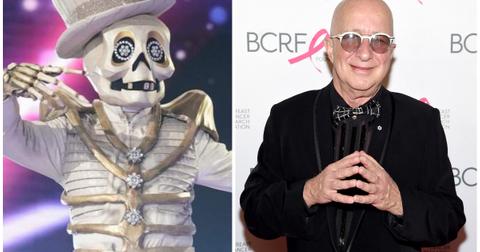 Clues: 4,261 (the exact number of Late Show With David Letterman's episodes), "tired of playing second fiddle," keys (piano keys), Christmas party, "joint custody," "deadbeat dad," and inducted into the National Black Sports and Entertainment Hall of Fame.
Celebrity: Paul Shaffer
6. Penguin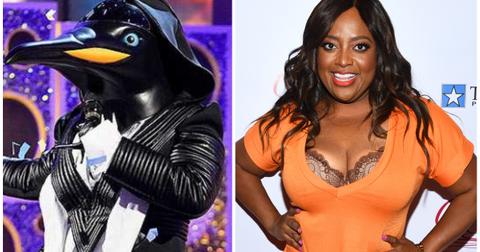 Clues: "strive for their voice to be heard," hit list, worked in an office, "the brightest star can be born out of the greatest tragedy"
Celebrity: Sherri Shepherd
7. Black Widow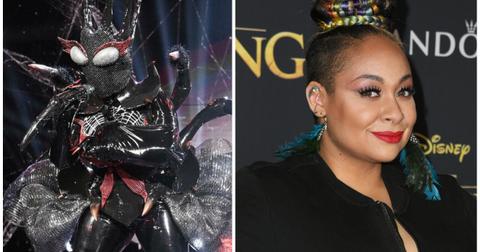 Clues: tarot card, "hanging," peach, and "welcome to my empire"
Celebrity: Raven Symone
8. Ladybug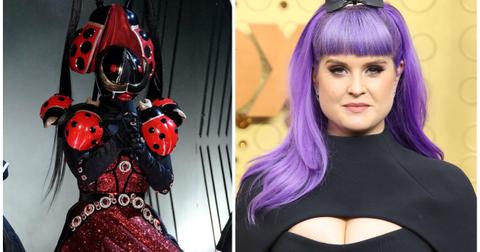 Clues: difficult family history, "born into the limelight," ham, baseball bat, "In my youth, I wasn't afraid to get a little mud on my tires."
Celebrity: Kelly Osbourne
Watch The Masked Singer Wednesdays at 8 p.m. EST on FOX.