Man Allegedly Assaults Woman on Plane, Saying She "Got What Was Coming for Her"
A viral Twitter thread alleges that a man on a Southwest flight violently pushed his seat back and spewed racist remarks to hurt the woman behind him.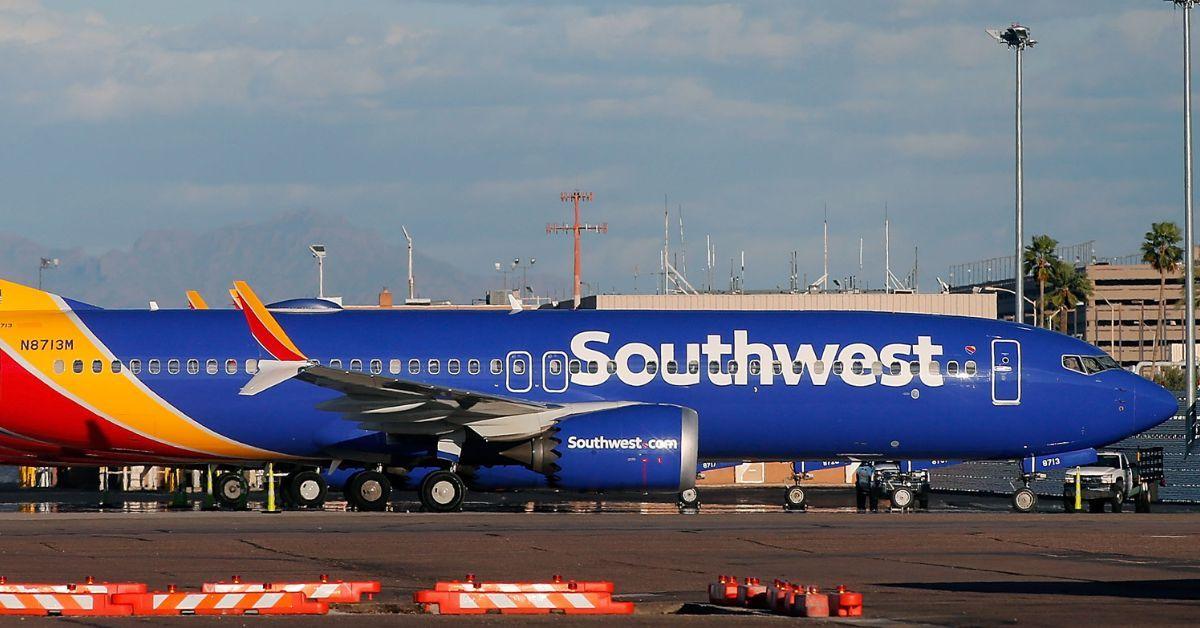 Article continues below advertisement
A woman was reportedly physically assaulted on a Southwest airlines flight to Phoenix.
Faraaz (@fsareshwala), who was not with Saarah at the time, relayed her story on Twitter.
He explained that his wife was flying back home to Phoenix, Ariz., after attending the Grace Hopper Conference in Orlando, Fla., that week. In an effort to try and get some rest, she put her head down on her tray table but was woken up when allegedly the man sitting in front of her "violently pushed his seat back" in what seemed like an attempt to hurt her.
Article continues below advertisement
At first Saarah thought it might have been an accident. She decided to excuse herself and went to the bathroom to inspect her head.
Article continues below advertisement
Back in her row was a young woman named Gabi, and her mother. After witnessing what had happened, they tapped a flight attendant for ice. They then confronted the man.
"The man responded by making the blah blah motion with his hands and facetiously said 'f--k off, f--k off!' He told the daughter to 'stay in [her] f--king lane, b---h.' He then said about my wife that 'the f--king b---h got what was coming for her,'" wrote Faraaz on Twitter.
Then, as drinks were being served and Saarah was still in the bathroom, the man and his wife allegedly began plotting ways that they could make Saarah's drink spill on her if she was to buy one.
She finally returned from the bathroom and Gabi and her mom debriefed her on what happened. They suggested she talk to a flight attendant.
Article continues below advertisement
Saarah did, but was only offered a seat change.
"Only when the mother brought up (to another flight attendant) that this was actually physical assault, they offered to call the police. Saarah and her seatmates began to communicate via notes on a napkin," Faraaz continued.
Article continues below advertisement
Saarah vetoed the seat change as she felt safe with the ladies in her row. However, the rest of the flight was nothing short of chaos as the man allegedly continued to aggressively push his chair back on her. Not to mention, there was reportedly no shortage of racist and misogynistic remarks being directed at her.
When the plane landed in Phoenix, the cops escorted Saarah to safety and received testimony from her, Gabi and her mother, as well as the man and his wife.
Unfortunately, because the incident occurred while they were flying over the Gulf of Mexico, the department could not handle the case as that wasn't part of its jurisdiction. They passed it on to the FBI to look into.
Furthermore, Faraaz confirmed that Saarah was now safe at home. However, her head still hurt from the man's violent actions and they were considering going to a doctor if things didn't start to get better.
Article continues below advertisement
As Faraaz explained, it was "ironic" that all this happened to his wife following the conference. "Saarah had just finished up a week at Grace Hopper Conference #GHC22 #ghc2022, a tech event that also discusses women's empowerment and eliminating violence against women. As she boards her flight, she's immediately reminded that she's back in reality," he wrote.
Scores of Twitter users sent their love to Saarah via tweets. Even Gabi chimed in to further explain how awful this situation was.
As of right now, Saarah is still waiting to hear back from the FBI on whether or not there is enough evidence to charge this man.
Brian C. Hopkins, a Democratic House candidate in Georgia, wrote to Gabi on Twitter that he had spoken to Saarah's husband and would be checking in with the case this week. "I will use all my political influence to see that justice is done," he tweeted.