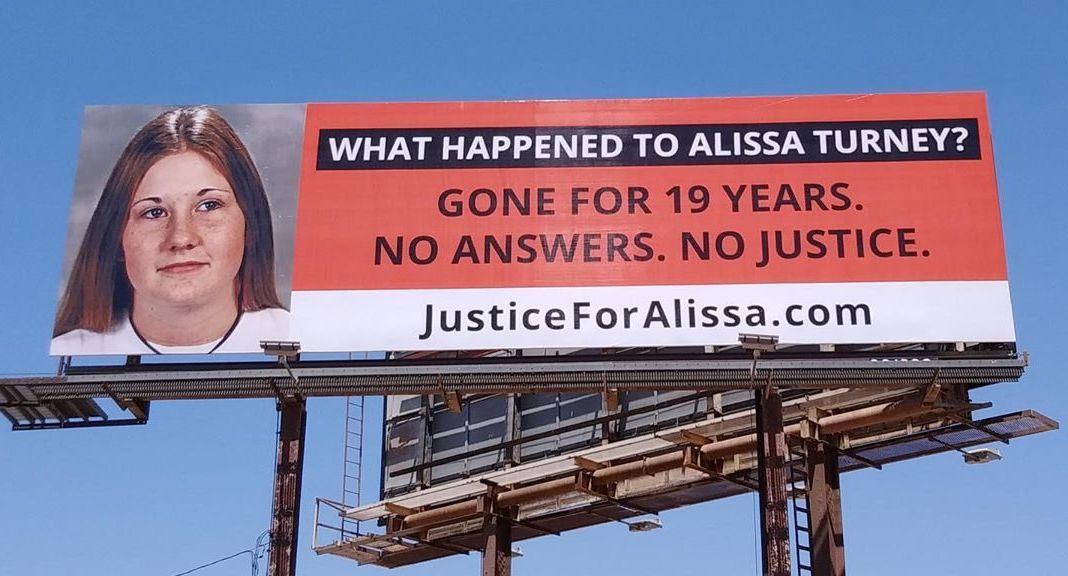 Alissa Turney Went Missing and Her Sister Turned to TikTok for Help
True crime junkies have been chomping at the bit recently after a woman's TikTok account went viral after she shared information in regards to her missing sister. Sarah Turney turned to TikTok to try and get exposure shed on the disappearance of her sister, Alissa Turney. Sarah believes she knows what happened to her sister and is out to prove that it was her father, Michael Turney (Alissa's stepfather), that abused, kidnaped, and eventually, murdered Alissa.
Article continues below advertisement
Alissa went missing in 2001.
Alissa was just 17 years old and a junior in high school in Phoenix, Ariz., when she mysteriously disappeared in 2001, according to Hue and Cry. She had been living with her stepsister, Sarah, and her stepfather, Michael Turney, after her mother had passed away.
It was no secret that her relationship with Turney was complicated. Compared to his daughter, Sarah, he was uptight and strict with Alissa, claiming it was necessary because she needed more guidance and direction in life. He would also be the last person to see her alive.
Article continues below advertisement
On May 17, 2001, Turney told Sarah that her stepsister was missing after he failed to pick her up from school as was usual. All attempts at contacting her had failed, the reason for which became apparent when they returned home — her cell phone was on top of her dresser, next to a note.
Article continues below advertisement
The note read, "Dad and Sarah, When you dropped me off at school today, I decided I really am going to California. Sarah, you said you really wanted me gone – now you have it. Dad, I took $300 from you. That's why I saved my money."
Five years after she was last seen, investigators became suspicious of Michael.
In the years Alissa was missing, she had not contacted any friends or family members, including the aunt she was supposed to be living with as per Michael's claim. Her bank account, which had $1,800 in it, was untouched and her social security number had never been used, which meant she hadn't applied for any job or gone to school.
Article continues below advertisement
Investigators also learned Turney had picked Alissa up from school that day near lunchtime. The story was confirmed by not only her boyfriend but also several friends who shared that the teen had promised to make it to an end-of-the-year party that night.
Article continues below advertisement
Turney claimed he had a fight with Alissa at home, and she had stormed off to her room. Investigators wanted to confirm this claim, however, the audiotapes that Turney had going in their house 24/7 were conveniently shut off that day.
Article continues below advertisement
As far as security footage, he declined to let them review the videotapes, claiming he had browsed through them and that there was nothing relevant to their investigation. However, the findings they did uncover gave investigators enough probable cause to obtain a search warrant, which resulted in uncovering 26 homemade pipe bombs, as well as a 90-page manifesto.
In the manifesto, Turney suggested his stepdaughter had been abducted and killed by two men from an electrical union he worked for as revenge. He said he had avenged her death by killing them in return, but both the men he named were found to have died of natural causes.
Article continues below advertisement
Turney went to jail for the pipe bombs but not for the disappearance of his stepdaughter.
Turney pled guilty and served 10 years behind bars for the bombs. He was also ordered to participate in mental health treatments after being diagnosed with a paranoid personality disorder but remained free of charges linking him to his stepdaughter's disappearance.
Article continues below advertisement
However, due to the diligence of Alissa's sister, Sarah, police announced that they are submitting Alissa's missing person case to the prosecutor's office for charges against Turney. Despite the claims that they would arrest Turney after he was released from prison for the pipe bombs, Sarah has stated that they have "changed their minds" and encouraged her to get media attention. Since then, Sarah has also raised enough money to spread awareness about her sister on a billboard in Arizona.
Anyone with information is asked to call the Phoenix Police Department Missing Persons Unit at (602) 262-6141, Silent Witness at 480-WITNESS or email phoenix.tips.ppd@phoenix.gov.