Fox News Correspondent Benjamin Hall Was Injured in Ukraine
One of the scariest things about war is the danger of reporting it. Now, Fox News journalist Benjamin Hall is in the hospital in Ukraine.
The events in Ukraine are terrifying for many of us — we're learning about death tolls by the hundreds as civilians do their best to find safety. While it can feel far away and we can find ways to dissociate ourselves from Putin's invasion of Ukraine, when something happens to someone we know, it makes it that much scarier. Just one day after the death of American journalist Brent Renaud in Ukraine, Fox News correspondent Benjamin Hall is reportedly hospitalized.
Article continues below advertisement
Many people are wondering what happened to Hall — is he in critical condition or will he be OK? Reporting under the line of fire during wartime is extremely dangerous, and knowing that the journalists reporting these events are risking their lives reminds us how imperative journalism truly is.
Article continues below advertisement
Fox News journalist Benjamin Hall is in the hospital while reporting in Ukraine.
Reporting near Kyiv, the center of Putin's invasion of Ukraine, Benjamin Hall was injured. Fox News Media CEO Suzanne Scott released a statement: "Earlier today, our correspondent Benjamin Hall was injured while newsgathering outside of Kyiv in Ukraine. We have a minimal level of details right now, but Ben is hospitalized and our teams on the ground are working to gather additional information as the situation quickly unfolds."
Article continues below advertisement
Unfortunately, even 12 hours later, there's still no further information on what exactly happened to Hall and whether he's going to be alright, although we're all thinking of him and his family. This news comes just one day after journalist Brent Renaud was killed under fire in Irpin, Ukraine. In addition, journalist Juan Arredondo was injured in Ukraine in the same attack that killed Renaud.
Benjamin Hall has been a reporter for many years on-location in war zones.
Hall has been a reporter for many years, and going to Ukraine to report on current events wasn't his first foray into risking his life to make sure people know what's going on in the world. He began his career as a war correspondent and worked with several media companies from The New York Times to The BBC and now Fox News. He started by reporting from the Middle East and Africa, and when he began working for Fox in 2015, he reported from Syria, Iraq, and Afghanistan.
Article continues below advertisement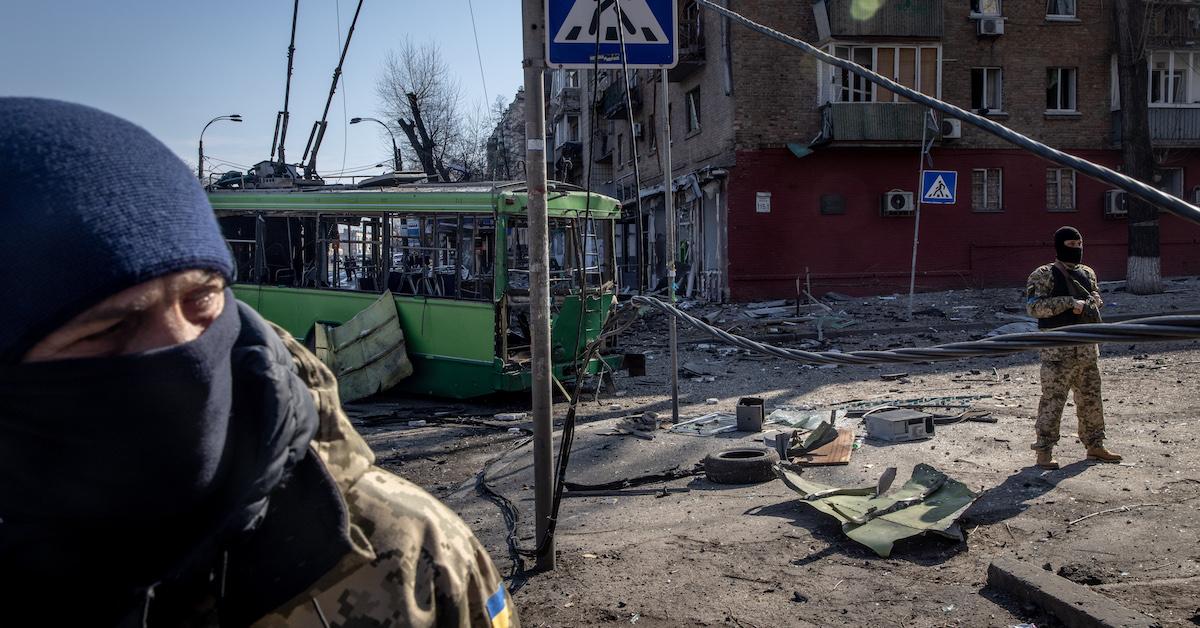 Now, he's Fox's State Department correspondent, and even wrote Inside ISIS: The Brutal Rise of a Terrorist Army after his reporting on the ground. "We are horrified to learn that our fellow correspondent Benjamin Hall was injured as he covered the Ukraine war," Shaun Tandon, president of the State Department Correspondents Association said in a statement.
"We know Ben for his warmth, good humor and utmost professionalism. We wish Ben a quick recovery and call for utmost efforts to protect journalists who are providing an invaluable service through their coverage in Ukraine."
The head of the Kyiv police, Andriy Nebitov, explained, "The occupants cynically kill even journalists of international media, who've been trying to tell the truth about atrocities of the Russian military in Ukraine." Violence against journalists is a terrifying reminder that not only is Putin attempting to take over Ukraine, but that he will kill civilians to do it — and he'll kill journalists to prevent the truth from getting out.
Our thoughts are with Hall and his family, which includes his three daughters at home, as we hope for a speedy recovery.