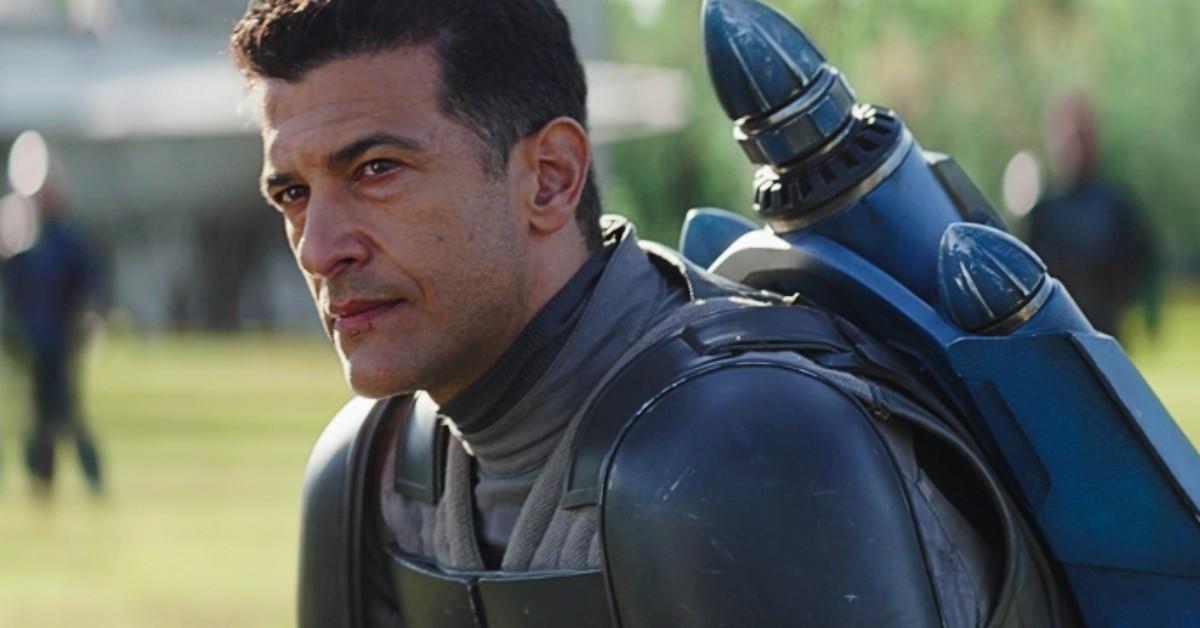 Did Axe Woves Defeat Moff Gideon in 'The Mandalorian'? Simon Kassianides Says ... (EXCLUSIVE)
Who is Axe Woves in 'The Mandalorian'? 'Distractify' spoke exclusively with the man underneath the Mandalorian mask, Simon Kassianides.
Warning: The following article contains spoilers for The Mandalorian Season 3 on Disney Plus.
What does it mean to be a Mandalorian? The overriding theme of The Mandalorian Season 3 truly came into sharp focus when Axe Woves (Simon Kassianides) called Din Djarin (Pedro Pascal) a "misguided zealot" without "a drop of Mandalorian blood in his veins" after he battled Bo-Katan Kryze (Katee Sackhoff). So what made Axe believe that he was more of a legitimate Mandalorian than Din?
Article continues below advertisement
Distractify spoke exclusively with Simon himself for more answers about his epic Star Wars role, whether he knows anything about The Mandalorian Season 4, and if he thinks Axe can take credit for finally defeating Moff Gideon (Giancarlo Esposito).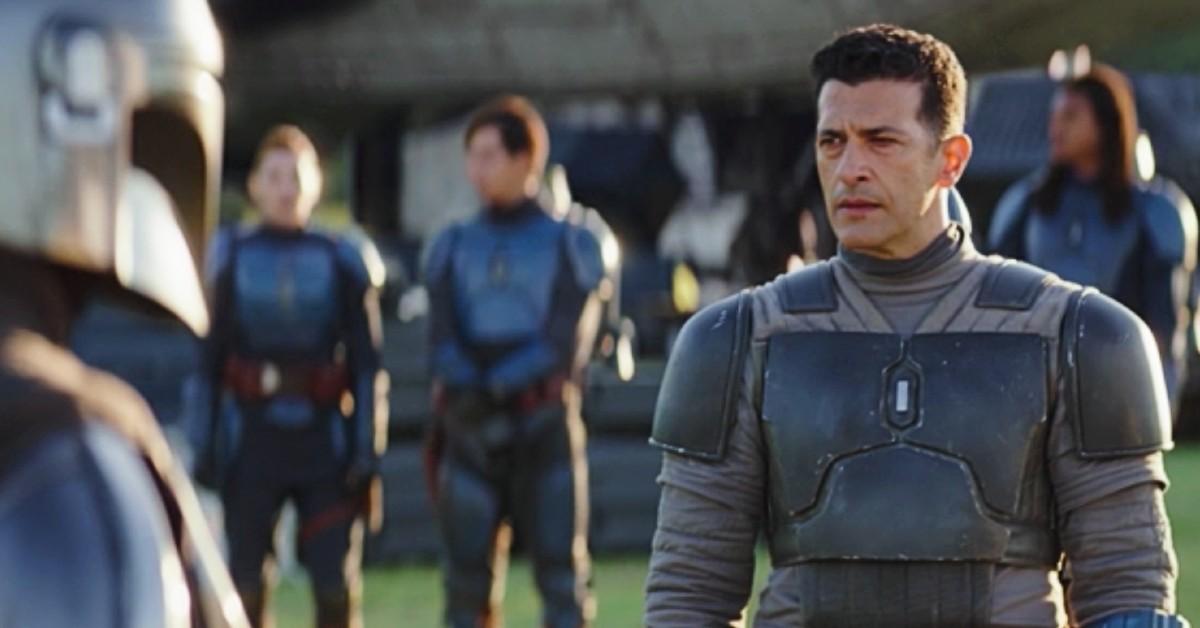 Article continues below advertisement
Simon Kassianides spoke exclusively to 'Distractify' about Axe Woves, a character created by George Lucas himself.
It was a full circle moment for Simon to see a Mandalorian fan post a picture of their child on Instagram holding their favorite Axe Woves toy that went with them everywhere.
After all, one of Simon's first Star Wars memories was playing with his older brother's Star Wars toys.
"[My brother] had the original Millennium Falcon. He had an Ewok village at one point [and a] Rancor." Another one of Simon's earliest Star Wars memories was, "Watching A New Hope on a VHS cassette and watching it until the tape wore out."
Naturally, Simon was thrilled when he discovered that George Lucas himself had created the character of Axe Woves.
Article continues below advertisement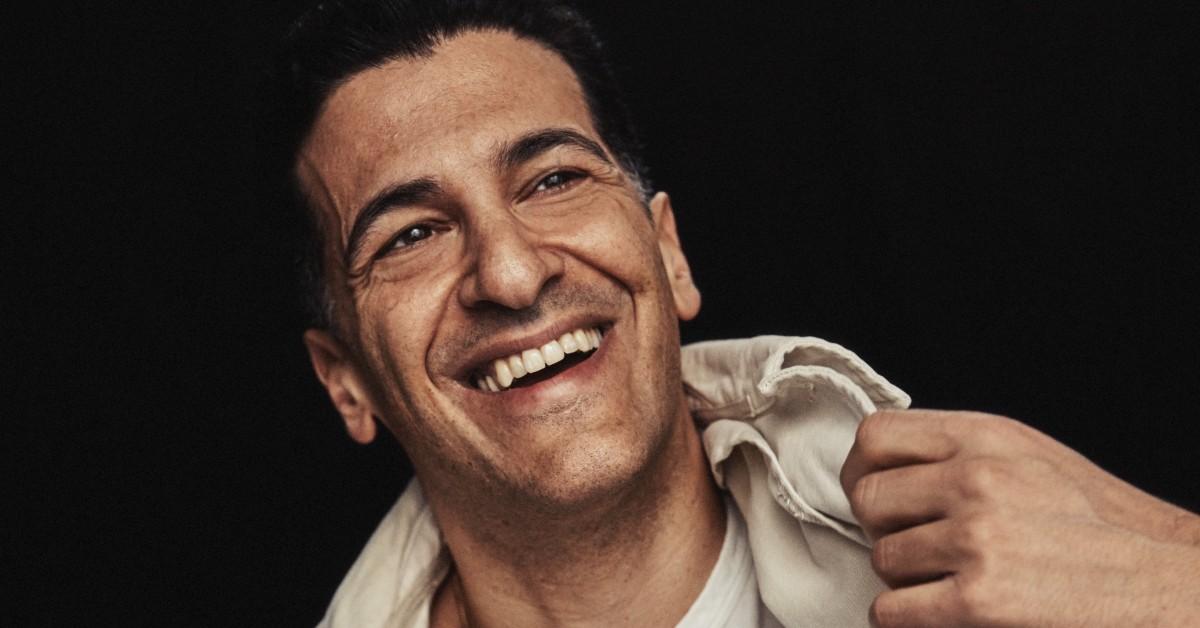 He recounted to Distractify, "[Jon Favreau and Dave Filoni] confessed to me [during an initial fitting] that when George had visited set, he had a moment of inspiration, and said, 'You should have a character called Axe Woves.'"
Simon added, "It led to this incredible opportunity that changed my life."
Article continues below advertisement
Will we get to see Axe again in 'The Mandalorian' Season 4?
Although The Mandalorian Season 4 has yet to be confirmed, Simon is ready to don his Mandalorian armor once more. The Mandalorian star replied "absolutely" without hesitation when Distractify asked him if he'd return for another season.
Simon kept his schedule as clear as he could to shoot scenes for The Mandalorian Season 3, explaining his thought process for how he approached the scene where Axe looks down on Mandalore for the first time since the Great Purge.
Article continues below advertisement
When Axe responds, "I was there when it happened," as Paz gazes down at Mandalore saying, "It's worse than I thought," Simon developed a backstory for Axe in his head. He explained, "There's a story. How did he get out? How did he make it off the planet? You know, with all that devastation [that] happened? When I read that line, from that point onward in terms of character development, as an actor, I thought, let me imagine his pain. Let me imagine his story."
So which Star Wars character would Simon most want Axe to interact with? The actor liked the idea of Axe and Boba Fett (Temuera Morrison) grabbing a drink after "a bit of a wrestle," noting that, "[Axe and Boba] are cut from the same cloth."
Fun fact: Simon was already good friends with Ahsoka star Rosario Dawson before they were both cast on The Mandalorian!
Article continues below advertisement
The actors co-starred in the 2017 film Unforgettable. Simon recalled how Dave asked how Rosario and Simon already knew each other when Rosario went to visit Simon on The Mandalorian set during his last day of filming.
Article continues below advertisement
Simon also spoke about his own 'Star Wars' legacy.
When asked how he hoped he'd leave an impact on Star Wars fans through Axe, Simon brought up the young fan with the Axe Woves toy – "When I see that [Axe] has had that impact on even one kid, for one hour ... and that they love this character, and they want to hold this character, they relate to [him] ... That just makes me emotional. You know? Like, it's the legacy."
Of course, we had to ask if Simon thought Axe could take credit for technically landing the final blow on Moff Gideon by crashing the Mandalorian ship into Gideon's base.
Without missing a beat, Simon simply responded, "Mandalorians are better together."