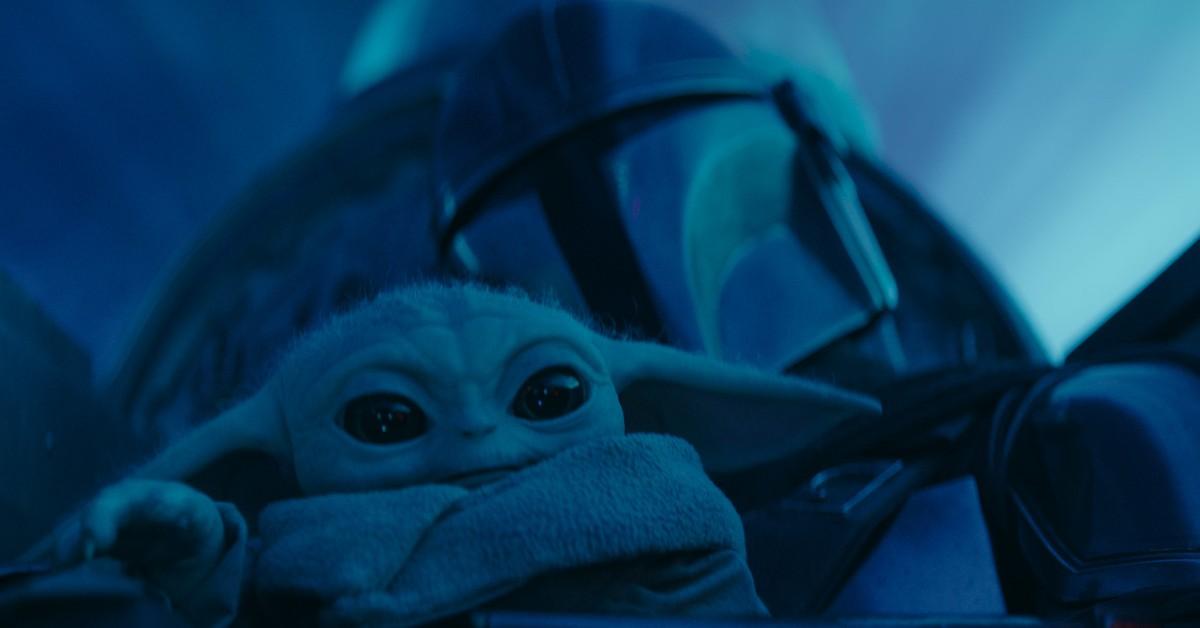 Mandalorians Forge a New Way in 'The Mandalorian' Season 3 Finale (SPOILERS)
Do the Mandalorians reclaim their home planet of Mandalore in 'The Mandalorian' Season 3 finale? Read on for our Season 3 finale recap.
Article continues below advertisement
So, was Moff Gideon (Giancarlo Esposito) successful in taking over Mandalore himself? Did Bo-Katan (Katee Sackhoff) finally prove herself to be a worthy leader of her people?
And most importantly ... is Grogu OK? Let's recap the action-packed events of The Mandalorian Season 3 finale for answers!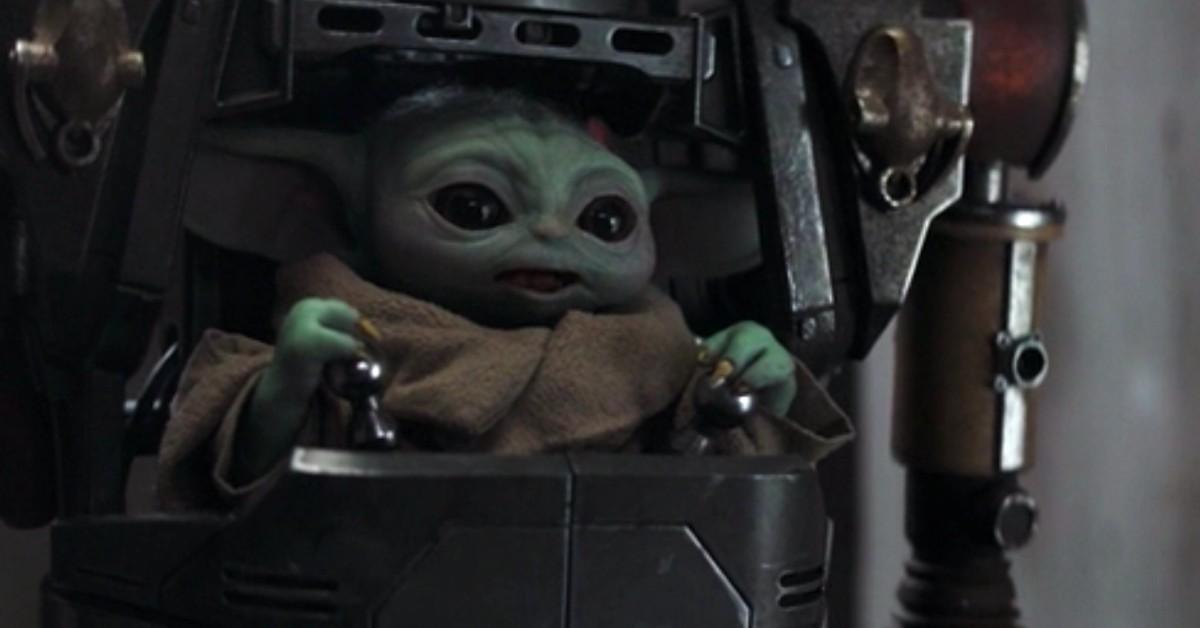 Article continues below advertisement
Let's recap 'The Mandalorian' Season 3 finale — Din decides to settle things once and for all.
Din Djarin (Pedro Pascal) has had enough of Moff Gideon's evil antics and decides to take him down once and for all, with the faithful Grogu right by his side. "I'm going to need you to be brave," Din tells Grogu before they venture off into the ominous depths of the unknown.
They'd never kill off Grogu though right? Right?
Meanwhile, Axe Woves (Simon Mario Kassianides) is like, "Gondor calls for aid!" to his fellow Mandalorians just chilling in space near Mandalore (and there goes the other fan theory that Axe was the spy!)
Back down in the midsts of Mandalore, Moff Gideon struts around his lair with a major case of obnoxious evil guy syndrome, storming out to take care of Din and Grogu himself (who needs to delegate when you're the villain?)
Article continues below advertisement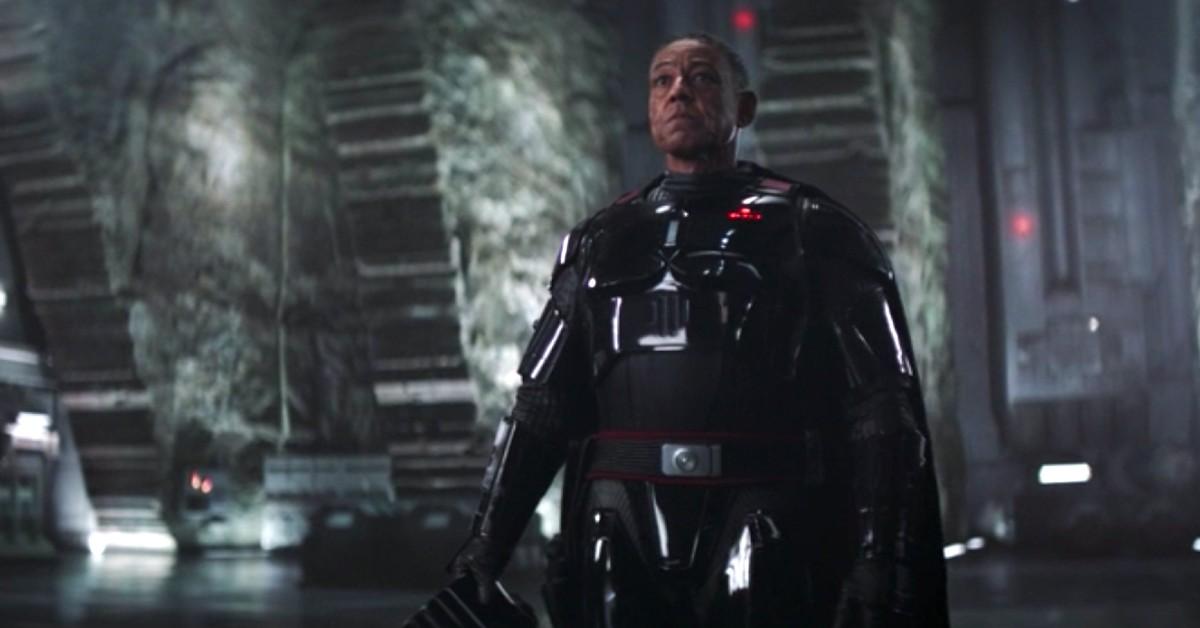 It turns out Moff Gideon didn't give a hoot about cloning his old boss Palpatine — he had been trying to create clones of himself, with a major upgrade. The Force.
Naturally, Moff Gideon was pissed when Din and Grogu ruined his twisted science project (seriously Din, so rude.) Grogu hides in the corner while Din and Moff Gideon discuss the crushed clones like adults — by bashing each other's heads in obviously.
Article continues below advertisement
While Moff Gideon and Din are trying to kill each other (par for the course in a Mandalorian finale), Bo-Katan and her fellow Mandalorians marvel over the lush garden space thriving in the midst of the mines of Mandalore.
Back at the fight, Moff Gideon pulls a cheap move by having his Praetorian guards attack Din. Grogu won't stand for such cowardice and steps into the fray. Din's, "NO!" when Grogu and the Praetorian guards are backed into a different room is the most heartbreaking moment in the episode.
Article continues below advertisement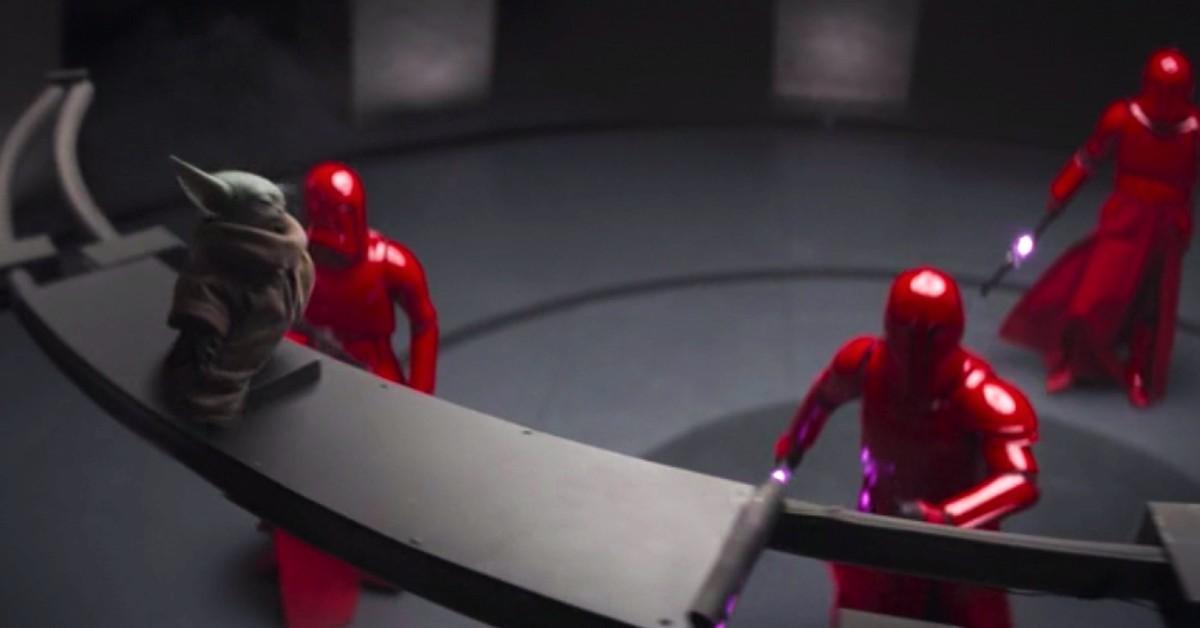 Thankfully Grogu learned a little thing or two from some guy named Luke Skywalker (Mark Hamill) and effortlessly Force jumps out of the Praetorian guards's reach.
After Bo-Katan and her crew joins forces with the Armorer, who is totally not a spy, and her troops in the air, the tides of the battle turn against Moff Gideon and his soldiers. Bo-Katan swoops in on Din's fight with Moff Gideon and orders him to go rescue Grogu. She'll finish off the Moff.
Article continues below advertisement
Din swoops in just in the nick of time to help Grogu defeat the Praetorian guards. Grogu looks up happily when Din tells him, "You did good kid."
Moff Gideon taunts Bo-Katan, even crushing the Darksaber during their one-on-one fight. After he declares that Bo has lost everything, and that Mandalorians are nothing without their trinkets, Bo smiles, replying with, "Mandalorians are stronger together."
Moff Gideon's base is engulfed in flames just at the right moment (thanks to Axe driving Moff Gideon's own ship into the base, hello irony). Fire envelops Moff Gideon, but Grogu saves the day for his space dad and mom, using the Force to generate a protective barrier around him, Din, and Bo as the fire surrounds them.
Article continues below advertisement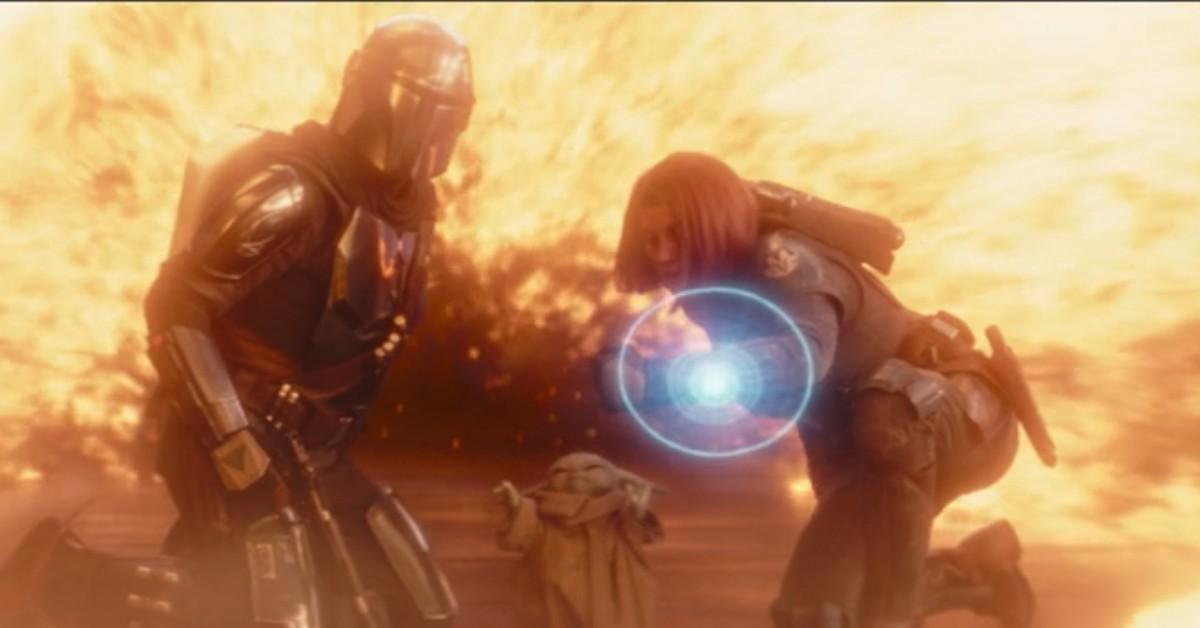 In the final full-circle moment of the season, Paz Vizsla's son Ragnar (Wesley Kimmel) finally gets to finish saying the creed in the living waters of the mines of Mandalore.
Din insists on making Grogu his own apprentice, but the Armorer reminds him that Grogu still can't speak, so he isn't able to speak the creed. The only way they could make an exception is if Grogu's parents spoke on his behalf. And thus, they finally did the thing — Din finally adopts Grogu as his son.
Article continues below advertisement
Is there a post-credits scene in 'The Mandalorian' Season 3 finale?
Grogu is christened Din Grogu, and Bo-Katan lights the great forge of Mandalore once more. Din strikes a deal with Carson Teva (Paul Sun-Hyung Lee) and seriously, how do space taxes work now that Din's an independent contractor?
Grogu's new dad doesn't have to worry about paying off a mortgage though — Greef Karga (Carl Weathers) gifts him a cabin on Nevarro, a home base for Din and Grogu when they need a break in between adventures.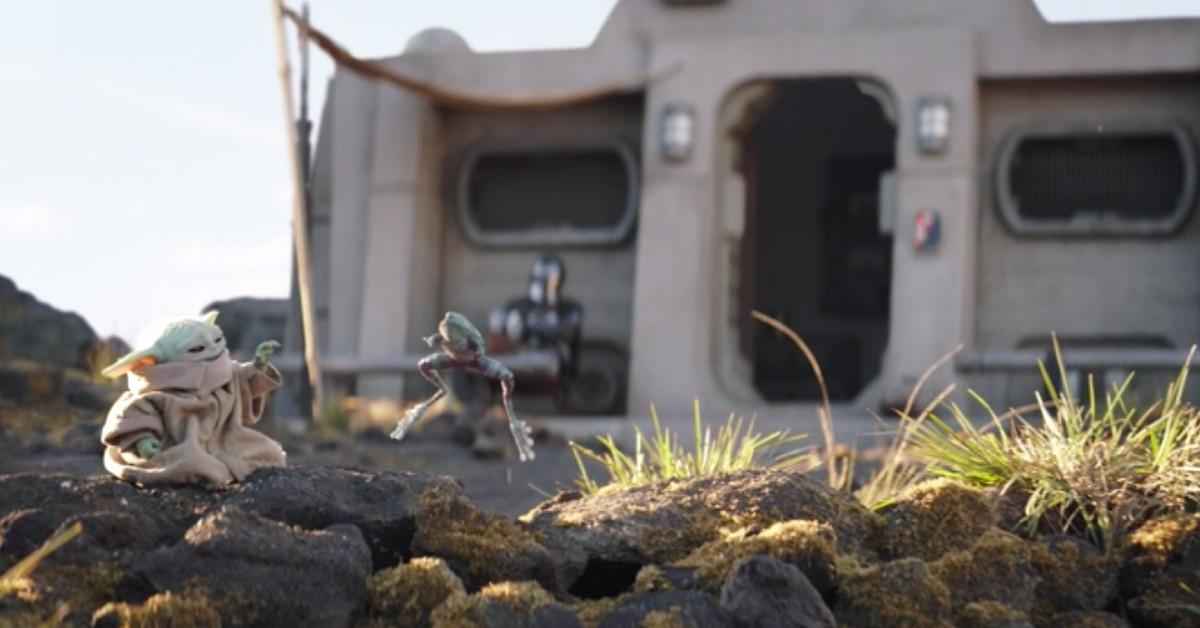 There isn't a post-credits scene after the credits roll in The Mandalorian Season 3 finale, leaving us Star Wars fans several months to wait with our thoughts and theories until Ahsoka premieres in August 2023.
So, what does the future hold for Din and his adorable green son Grogu? We'll just have to wait and see. You can stream The Mandalorian Season 3, now on Disney Plus.