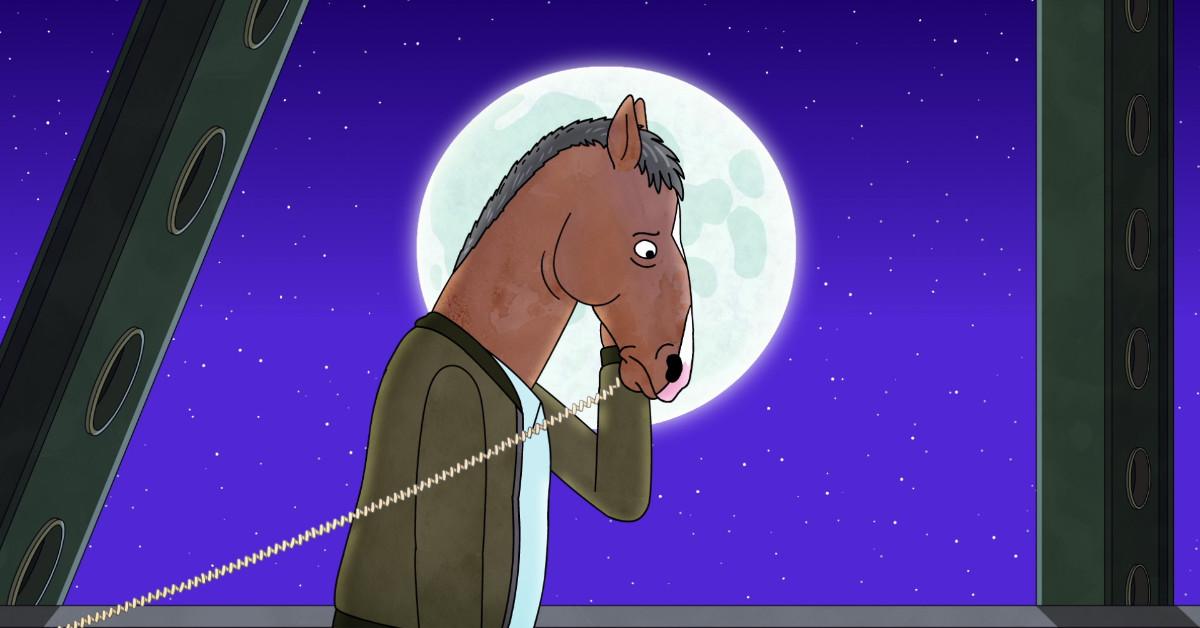 Is 'BoJack Horseman' Based on a Real-Life Person? Fans Have Thoughts
Who is 'BoJack Horseman' based on? See what creator Raphael Bob-Waksberg says about the inspiration behind Netflix's hit animated series.
For years now, fans have wondered who BoJack Horseman is based on, thinking that the washed-up former sitcom star on the Netflix series of the same name must have a real-world parallel.
Article continues below advertisement
"I think that he's real enough that the writers probably drew inspiration from real celebrities' struggles with a variety of mental health issues," a fan said in a 2021 Reddit discussion.
That Reddit user and other fans gave their thoughts on BoJack's IRL analogs … but is the talking horse really based on a real-life person?
Fans have theories about who BoJack Horseman is based on.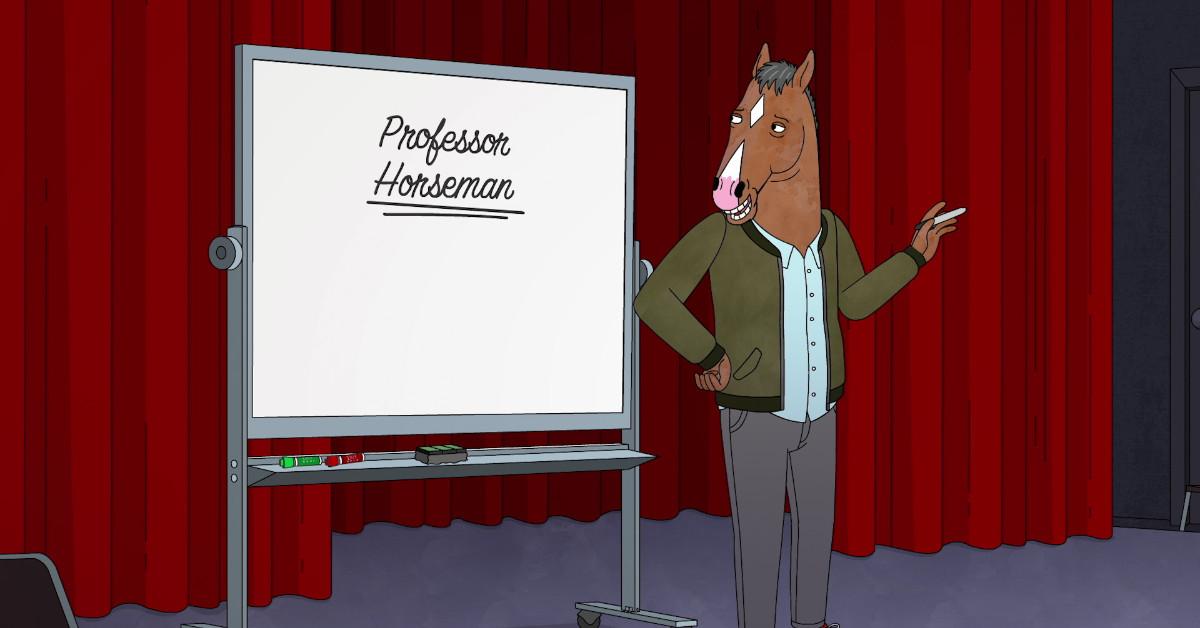 The aforementioned Reddit user speculated that Tim Allen might be one of the real-life bases for BoJack, saying that Allen's '90s-era sitcom Home Improvement seems similar in tone to BoJack's show Horsin' Around.
Article continues below advertisement
But other Reddit users offered different takes.
"I'm pretty sure Bob Saget was the actual inspiration," one person wrote in a comment on the thread.
"I always assumed it was Charlie Sheen," another fan added.
Other Reddit users, meanwhile, suggested Ben Affleck and Robert Downey Jr. as possible inspirations.
'BoJack Horseman' creator Raphael Bob-Waksberg said the character is invented.
In a 2015 interview with Grantland, BoJack Horseman creator Raphael Bob-Waksberg rebuffed the idea that BoJack is based on any one person.
"BoJack Horseman is not John Stamos or not Bob Saget or not Tony Danza," the TV writer said. "He's an invented character that riffs on a lot of different personae."
Article continues below advertisement
Raphael told The New Yorker in 2018 that his real-life experience in Los Angeles gave him the idea for the show. "I would say the beginnings of BoJack actually came from when I first moved to L.A. and I was staying in a house that was, like, a friend of a friend's, up in the Hollywood Hills," he said. "It was, like, $400 for this tiny, tiny room in this beautiful house that actually looked a lot like BoJack's does."
Raphael recalled "looking out over the city and feeling simultaneously on top of the world and also never more isolated or alone" during that chapter of his life. And soon, he started working with cartoonist Lisa Hanawalt on the story of "somebody who's had every opportunity for success but still can't find a way to be happy."
Article continues below advertisement
Other animated TV shows also influenced 'BoJack Horseman,' Raphael said.
In a 2018 feature in Rolling Stone, Raphael listed BoJack Horseman's 10 biggest influences from the world of animation.
The long-running Fox show The Simpsons inspired Raphael with its humor and its heartbreaking humanity, for example. The 1988 film Who Framed Roger Rabbit showed that comedy could be "an incredible tool" and also "a danger," he said. And the FX series Archer impressed Raphael with its "caustic style" and serialized storylines.
Even family-friendly fare like Pixar films made a mark on Raphael's style. "With the Toy Story movies, by knowing these characters, it becomes richer and richer with each movie," he said. "That's an exciting thing for me, to have my show and deepen it and deepen it."