The Biggest 'Tell Me Lies' Twist Hinges on This Little-Known Character (SPOILERS)
Who is Lydia in 'Tell Me Lies'? Lydia shows up in the finale as Stephen's fiancée in a major twist, but who exactly is she in the greater story?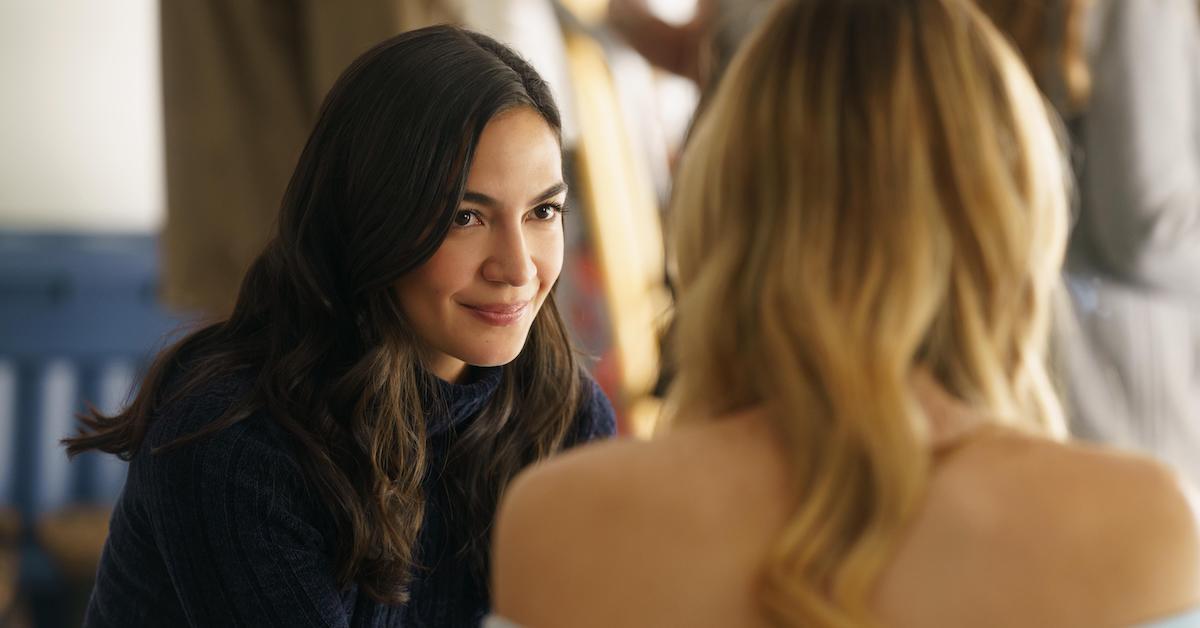 Spoiler alert: This article contains spoilers for the finale of Tell Me Lies.
The Hulu series Tell Me Lies is full of dramatic twists and turns, and the finale certainly stays in step with its tradition of unexpected moments. In the final scene, Lucy (Grace Van Patten) and Stephen (Jackson White) see each other once again at Bree and Evan's wedding, which is far in the future. At the wedding, Stephen introduces Lucy to his fiancée, Lydia (Natalee Linez).
Article continues below advertisement
We know we've seen Lydia sporadically throughout the series. And Stephen's engagement to Lydia as one of the finale's major twists is a departure from Carola Lovering's book, Tell Me Lies, on which the series is based. So who is Lydia and what is her significance to Lucy throughout the series?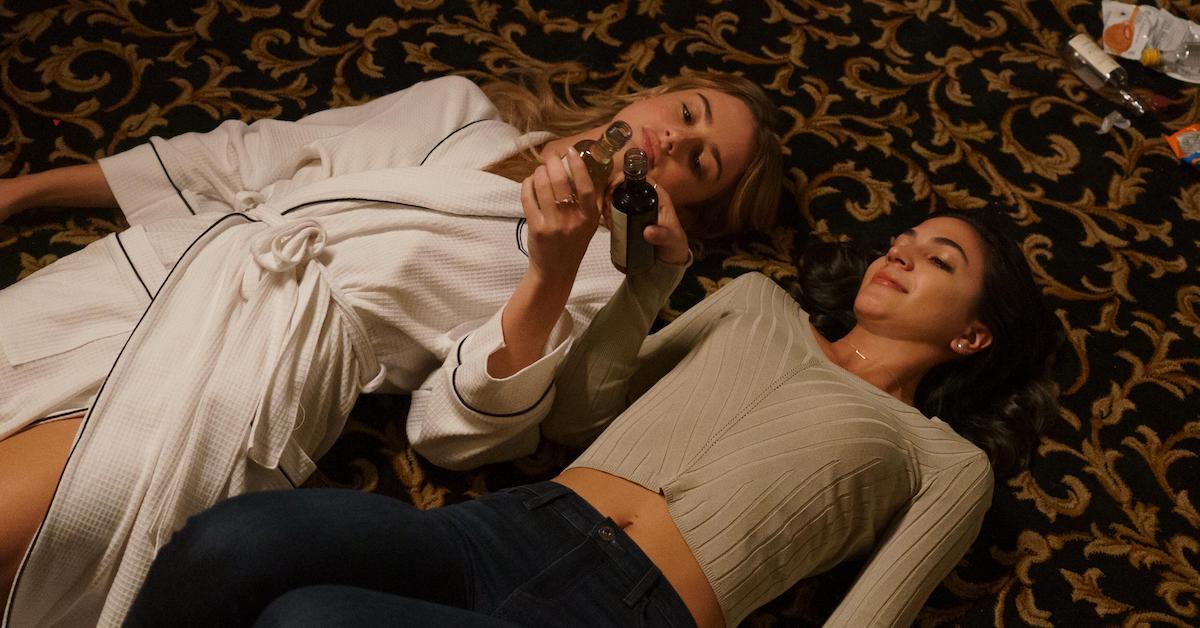 Article continues below advertisement
Lydia is not only Stephen's fiancée, but she is also Lucy's best friend from home.
Yes, Lydia commits the perfect betrayal. She dates and gets engaged to her best friend's toxic ex-boyfriend. We first meet Lydia in the pilot episode, "Lightning Strikes," when the main events kick off the series.
As Lucy goes to college, hoping to find that big romance she's seen in all the movies and books, her best friend from home, Lydia, jokes, "Don't worry. Some day some guy's gonna get so far under your skin he's gonna rot there, and I'm gonna laugh."
Article continues below advertisement
The joke is on Lydia because that guy happens to be her future fiancé, Stephen. Throughout the series, Stephen is both a source of comfort and toxicity for Lucy as she uncovers his truth — that he's the reason Macy (Lily McInerny) died. Meanwhile, Stephen continues dating his on-and-off girlfriend, Diana (Alicia Crowder), who seems too perfect to be real. So none of us expected Stephen to end up with Lydia of all people by the end of the first season.
Article continues below advertisement
In Episode 5, "Merry F--king Christmas," Lucy heads home for the holidays and reconnects with Lydia. While there, Lydia shares how hurt she was by her high school sweetheart, Rob, who cheated on her with someone named Laura.
So Lucy and Lydia crash his party, and Lucy delivers a nice punch to Rob's face on Lydia's behalf. Although they grow apart through college, Lydia knows about Lucy's connection with Stephen, and nothing tragic ever seems to happen to their friendship throughout the series.
This is what makes the final twist that much more shocking. We don't even know how Lydia and Stephen meet. Perhaps it's through Lucy, who offers Stephen help to find a job through Lydia's dad, who is on the board of a country club.
The big irony of this is of course when Lucy and Lydia talk on the phone in the finale, and Lydia explains how she finally broke things off with Rob. "I can't believe I let him treat me like shit for so long. I feel so much better now," Lydia shares. Well, from one toxic guy to the next — patterns can be hard to break.
Article continues below advertisement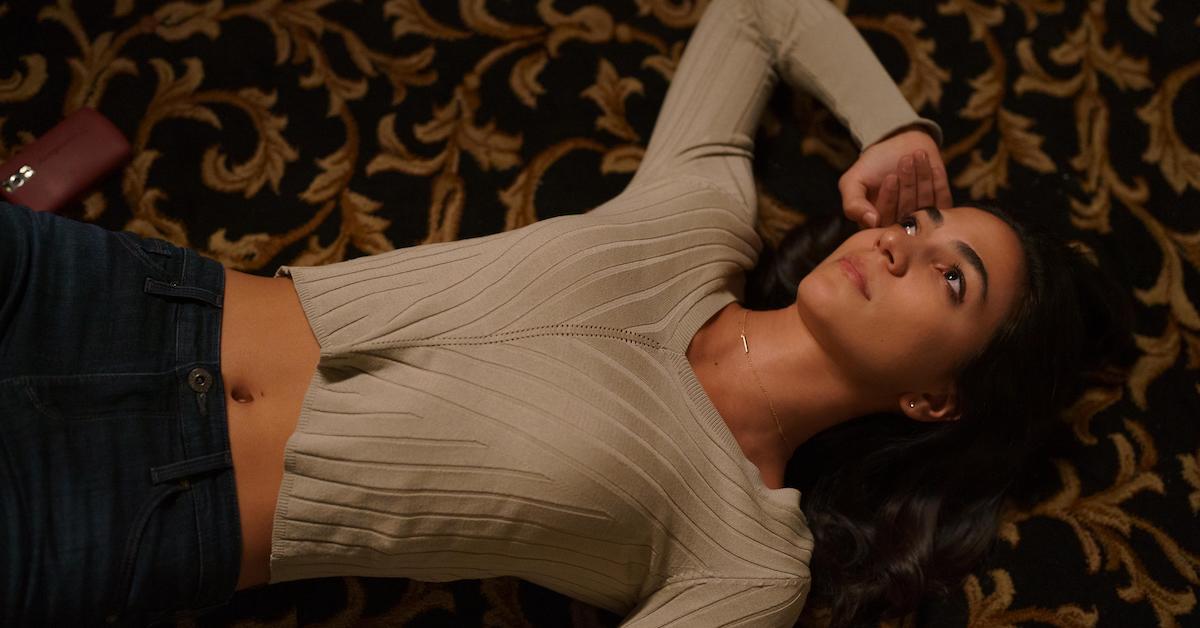 Showrunner Meaghan Oppenheimer explained to Decider that the Lydia twist at the end was essential to her pitch to Hulu. "That was actually the end of my pitch to Hulu, before they hired me. I was like, 'And then he shows up with Lydia.'" she explained. "I was like, 'Who's the craziest person he could show up with?' And I don't think anyone will see that coming, so I'm excited about that."
Article continues below advertisement
Lydia is portrayed by Natalee Linez in 'Tell Me Lies.'
While she's only in three episodes, Lydia's relationship to both Lucy and later Stephen is essential to the plot of Tell Me Lies. She's a bit of a departure from the source material, but makes for some completely unexpected and ironic moments. For Natalee Linez, who plays Lydia, the role is a major part of her growing portfolio.
She recently guest starred in an episode of 9-1-1, as well as in The Good Doctor. Natalee has also had recurring roles on Power Book III: Raising Kanan and Siren, so she's definitely one to watch.
All ten episodes of Tell Me Lies are now available to stream on Hulu.