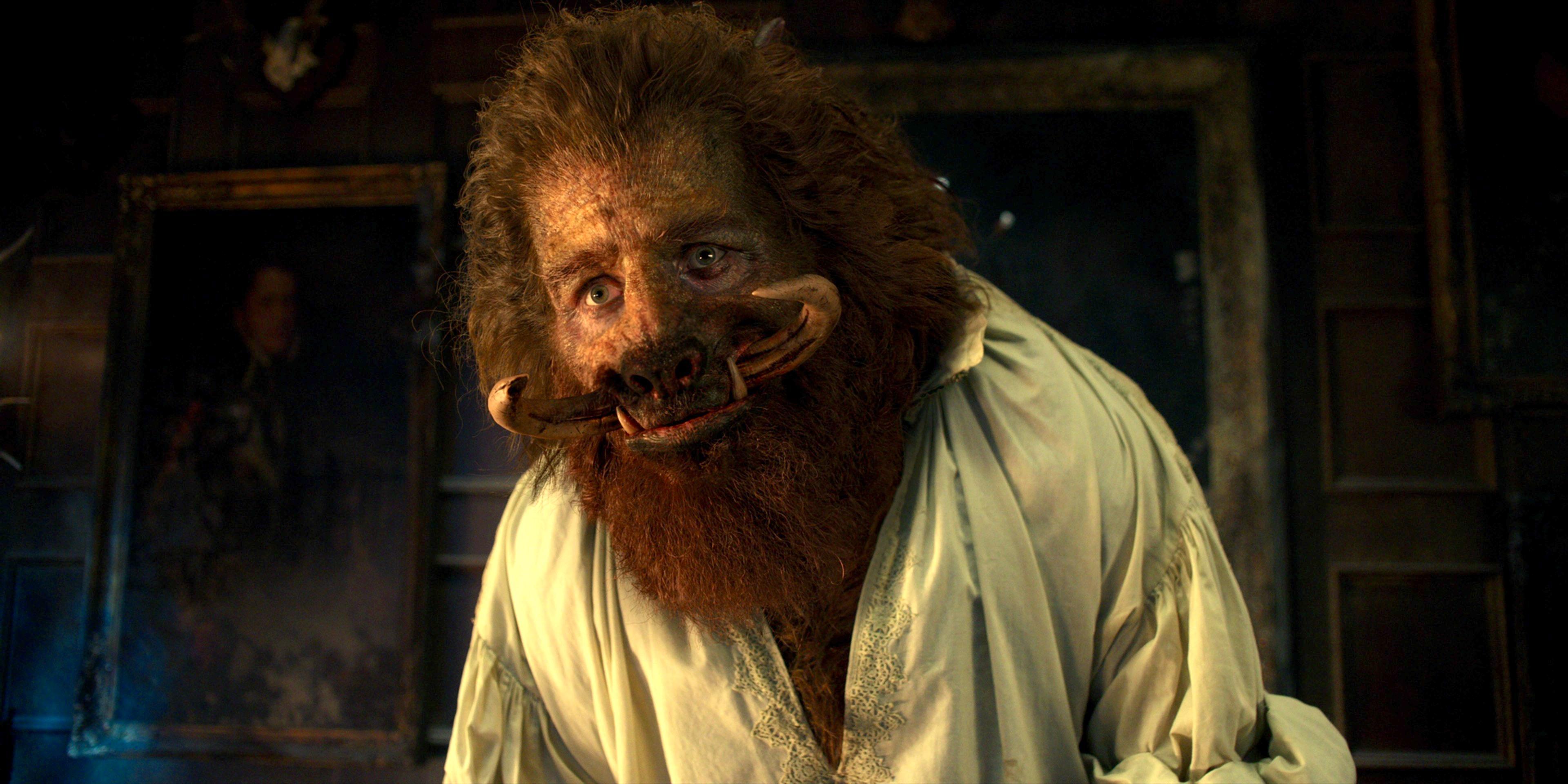 Nivellen's Character in 'The Witcher' Is Clearly Inspired by 'Beauty and the Beast'
Article continues below advertisement
Based on Andrzej Sapkowski's first Witcher novel, Blood of Elves, Season 2 of the Netflix series adds Geralt's mentor Vesemir and three additional witchers — Lambert, Coën, and Eskel.
However, the most notable character many are looking forward to seeing in the live-action television show is Nivellen, played by Game of Thrones alum Kristofer Hivju. Before heading into Season 2, let's learn a bit about Nivellen's character.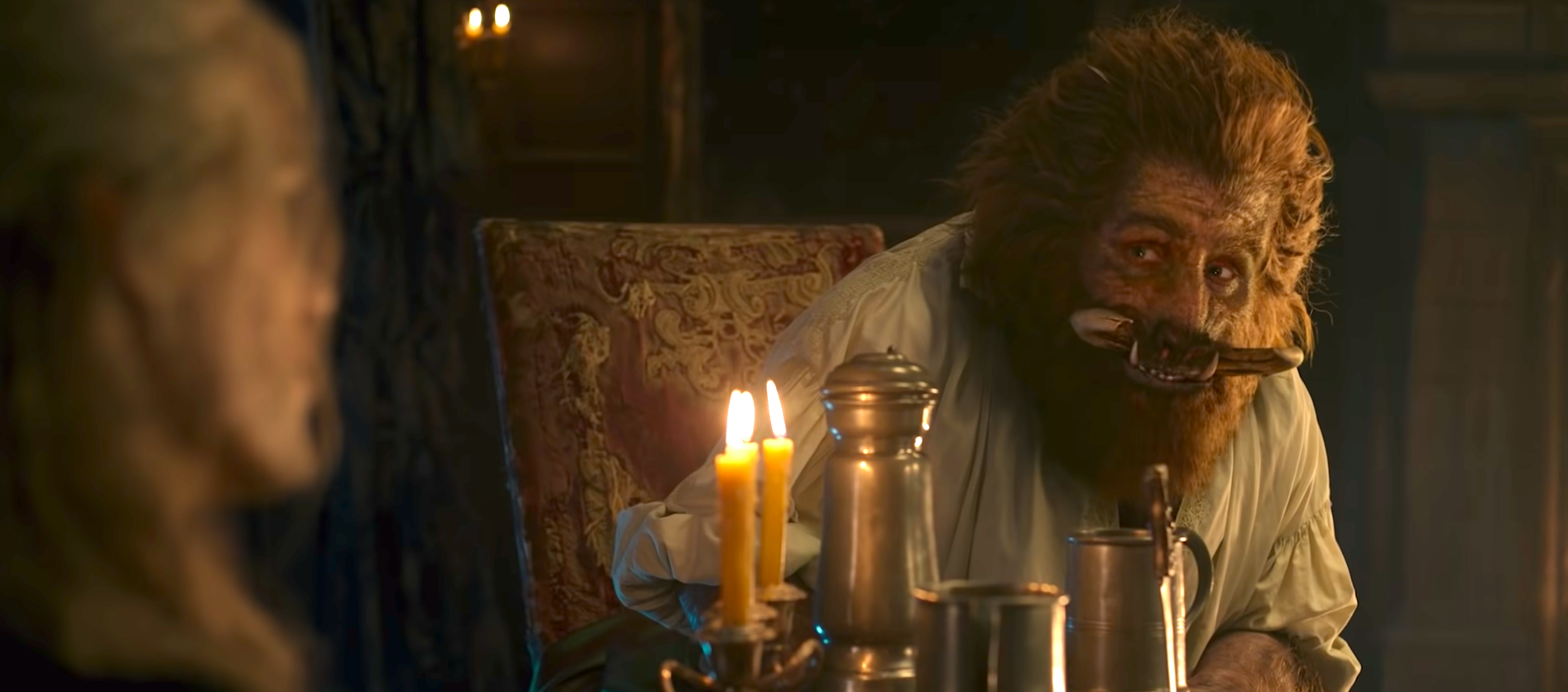 Article continues below advertisement
Who is Nivellen in 'The Witcher'?
First off, let's make things clear — Nivellen's character arc and storyline in The Witcher franchise clearly take inspiration from Gabrielle-Suzanne de Villeneuve's classic fairy tale, Beauty and the Beast. As a whole, Nivellen is very similar to Prince Adam, better known as the "Beast," as they both receive a curse that alters their physicality into that of a monstrous creature.
OK, now we can get into what Nivellen is all about in The Witcher franchise. Geralt first encounters Nivellen in Andrzej Sapkowski's short story, "A Grain of Truth" from The Last Wish. After following a trail of bodies, Geralt arrives at an estate that just so happens to be Nivellen's residence.
Article continues below advertisement
Though Nivellen initially tries to scare Geralt away, the two connect once Geralt learns Nivellen can speak quite well, despite his beastly appearance. Nivellen invites Geralt in for a chat, and he tells the Witcher all about his curse — how it came about and how Nivellen has attempted to break it for several years with no luck.
Article continues below advertisement
Nivellen also tells Geralt about the previous women living in his home — Fenne, Primula, Ilka, and Venimira — but he doesn't say much about his latest companion despite Geralt's interrogation.
Then, once Geralt leaves for a bit, Nivellen's most recent lover arrives, and she's a Bruxa named Vereena. As we all know, Bruxae are quite dangerous creatures, and she manages to lure Geralt into a battle. Eventually, Nivellen interferes with their fight, which leads to Vereena's death.
Article continues below advertisement
Even though Nivellen loses his lover, her love blended with her blood lifts his curse, and he is a man once again. We think he should be happy, seeing as Vereena attempted to kill him mere seconds before her death.
Kristofer Hivju portrays Nivellen in 'The Witcher' Season 2.
Attention all Tormund Giantsbane fans — Kristofer Hivju is portraying Nivellen in Season 2 of The Witcher. The 43-year-old star is best known for his work on Game of Thrones, but others may also know him as Connor Rhodes in The Fate of the Furious.
Article continues below advertisement
He's unrecognizable in The Witcher, but his talents and skills as an actor shape him into one of the best new additions in the series. We can't wait to see all that he does in Season 2, and we hope to see more of him in the future!
The Witcher Season 2 premieres on Friday, Dec. 17, 2021, exclusively on Netflix.