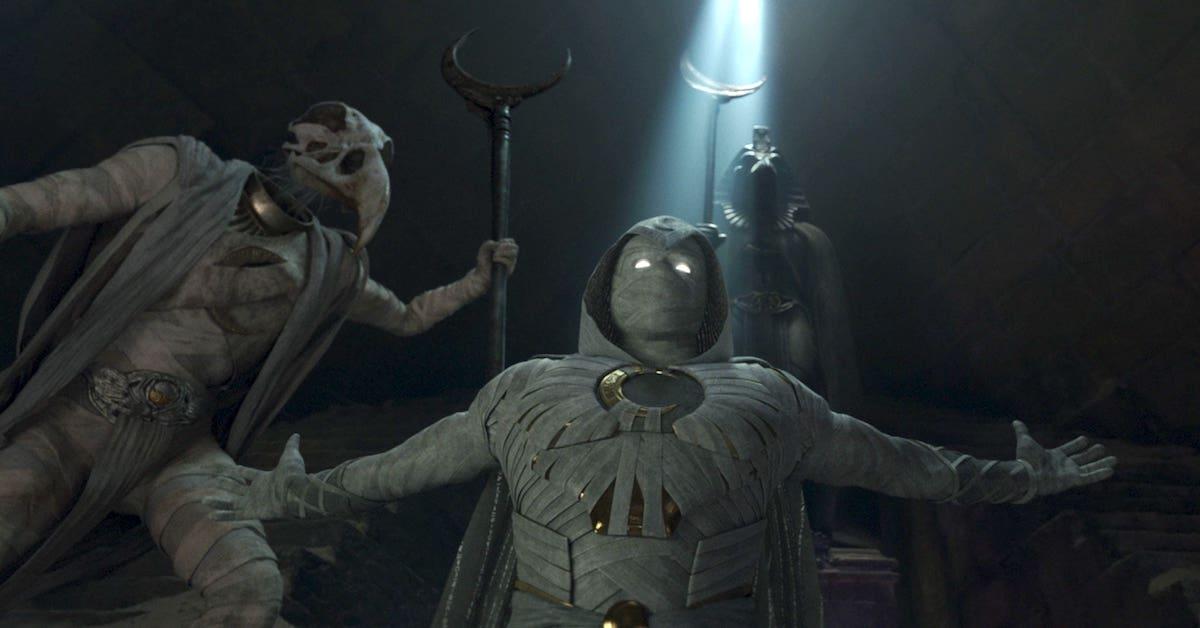 Osiris Is the Newest God Marc Spector Has to Face in 'Moon Knight' (SPOILERS)
Spoiler alert: This article contains spoilers for Episode 5 of Moon Knight.
Now that we're deep into Marc's psyche in Moon Knight, we're learning a lot about how Marc came to be, as well as what's really going on now that he's been shot by Arthur Harrow. As he and Steven make their way through the psych ward, they learn that they're in an afterlife — whether or not this is truly the case in the Marvel series, we still don't know.
Article continues below advertisement
Regardless, if we take what the goddess Taweret says at face value, Marc and Steven have a lot to worry about. They could be forced to spend their afterlife frozen in sand… or they could save the world. As they reach the gates of Osiris, they're faced with a major dilemma. But who is Osiris, and why does he have control over Marc and Steven's fate in Moon Knight?
Article continues below advertisement
Marc and Steven are forced to face Osiris in 'Moon Knight.'
In ancient Egyptian mythology, Osiris is the lord of the underworld and the god of the dead. In Episode 5 of Moon Knight, Marc learns that he's in a version of the afterlife, in which his heart will be weighed and judged by Osiris. If the scale balances, then he can ascend to the A'aru, or Field of Reeds, where they could spend eternity in paradise. Otherwise, they'll be forced into the Duat, where they'll remain frozen forever in sand.
In order to get the scales to balance, Taweret encourages Marc and Steven to delve into their past and to face whatever they're hiding. But as they do this, they all learn that souls are being judged before their time, which Marc and Steven know is the work of Arthur Harrow and Ammit. So, they convince Taweret to turn the boat around and bring them back to life and back to Khonshu, in order to save innocent souls from Ammit.
Article continues below advertisement
Taweret, a benevolent goddess, is on board with the idea, so she turns the boat around, giving Marc and Steven more time to reconcile with their past. However, the scales still don't balance by the time they get to the gates of Osiris.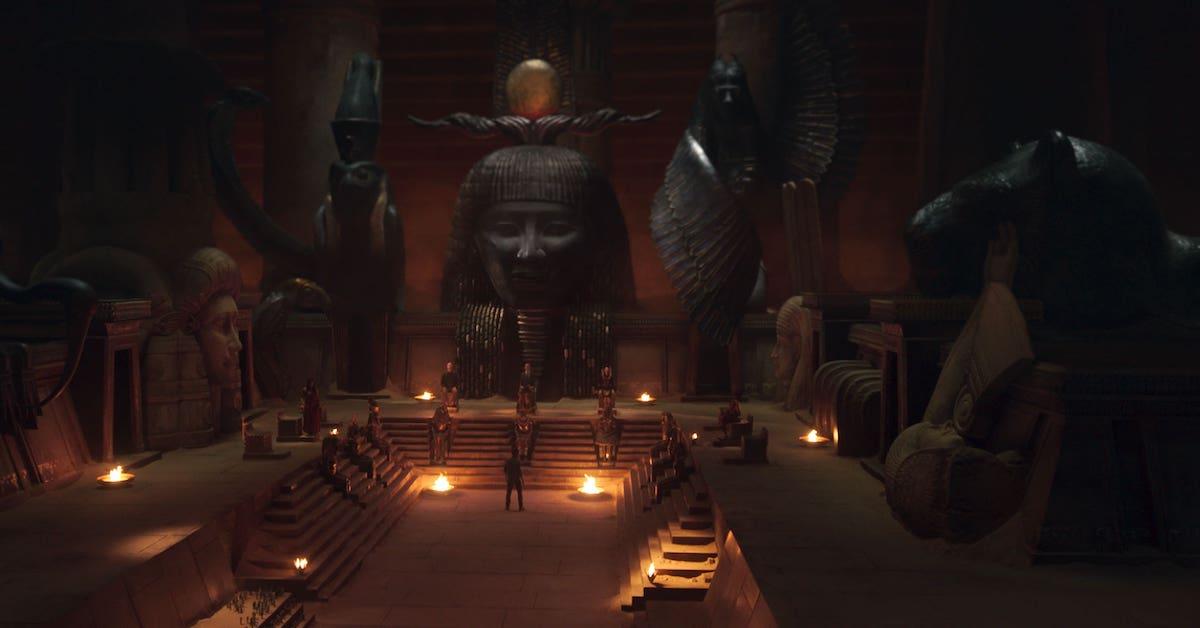 Article continues below advertisement
Eventually, the creatures of the Duat start trying to drag them down, but when Steven sacrifices himself for Marc, the scales balance. It's Marc's acceptance of why Steven existed in the first place, and Marc's newfound ability to make himself whole once more, that allow him to finally face Osiris.
We actually met Osiris briefly through his avatar in Episode 3 when Khonshu calls a meeting of the gods together. Osiris is the god leading the meeting who informs Khonshu (and Marc) that they do not "meddle in the affairs of man." However, now that Arthur is seemingly meddling in the affairs of the gods, perhaps Osiris will have to change his mind.
In Egyptian mythology, Osiris is the god of death and the underworld.
Basically, it's up to Osiris to decide what happens to the souls who pass through Duat, the Egyptian underworld. In Marvel lore, he's actually only really interacted with Thor and Odin. He participated in the Ceremony of Rebirth to reincarnate Odin as Atum-Ra, and he also helped Thor defeat Osiris's brother, Seth.
Article continues below advertisement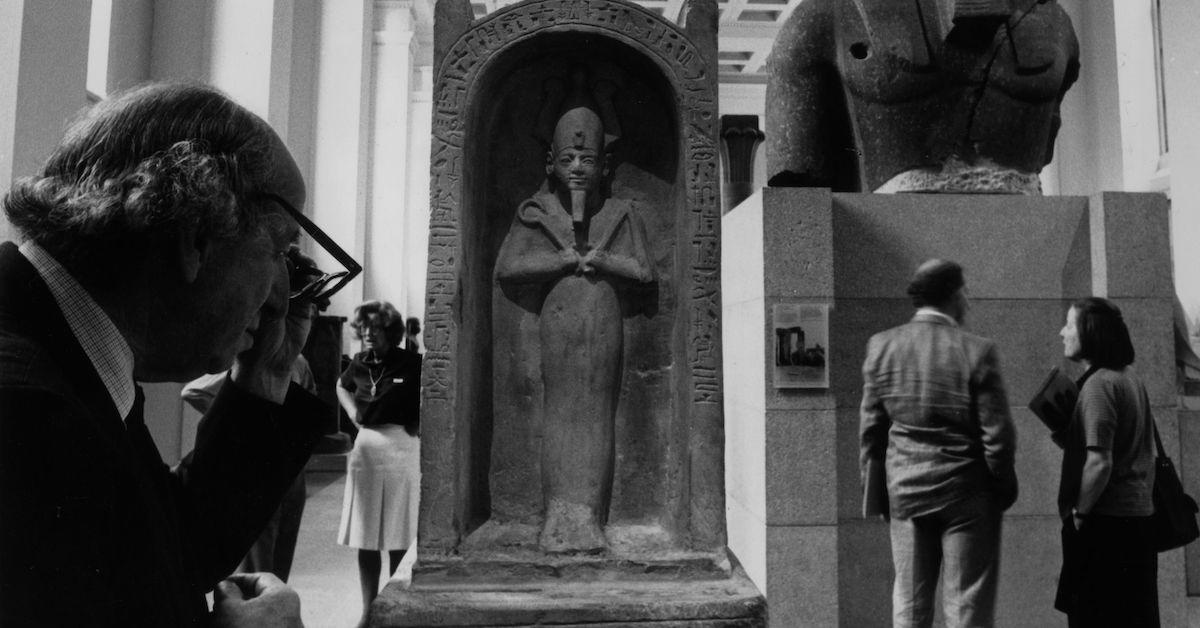 In Egyptian mythology, Osiris was killed by Seth. Osiris's wife, Iris, pieced Osiris back together to bring him back to life, and Osiris then took over the role of the god of the dead. Even then, however, Osiris and Seth remained enemies. In addition, Osiris has more strength than any other Egyptian god. That means that if the finale somehow sees a showdown between Khonshu, Ammit, and Osiris, Osiris will likely come out the winner.