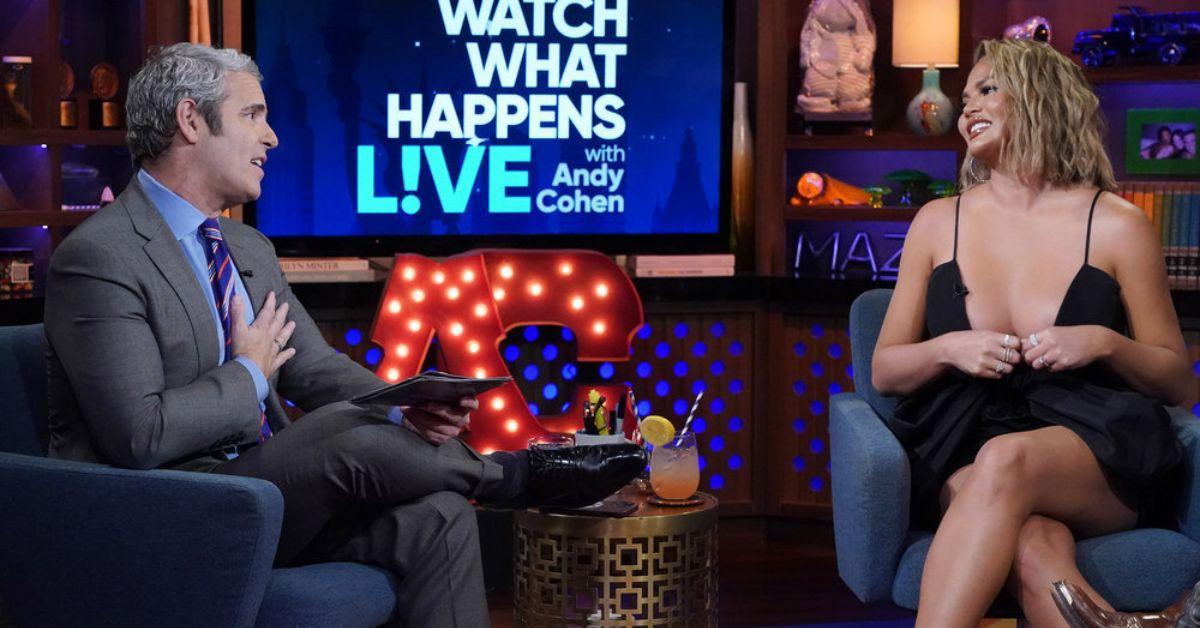 Will Chrissy Teigen Join 'RHOBH'? Andy Cohen Thinks She'd Be a "Gold Mine" for the Show
Supermodel Chrissy Teigen has long proven that models are much more than pretty faces. After making it big in Sports Illustrated, she shifted into hosting. In 2015, Chrissy became a panelist on Tyra Banks' short-lived talk show The Fab Life as well as a co-host on Lip Sync Battle alongside LL Cool J. Additionally, Chrissy is a successful chef and released three cookbooks under her Cravings series.
Article continues below advertisement
The Delta, Utah, native also gets recognized for publicly discussing her marriage to John Legend, motherhood, and social media activities. Chrissy rarely shies away from a Twitter debate, even if it means her account gets suspended for a few days.
Since watching her clapbacks, some fans think Chrissy would be a perfect fit for reality TV — namely, The Real Housewives of Beverly Hills. If selected for the Andy Cohen–produced series, Chrissy would be in the same company as other models-turned-housewives Cynthia Bailey, Brandi Glanville, and Garcelle Beauvais.
So, will Chrissy join the RHOBH cast? Let's find out!
Article continues below advertisement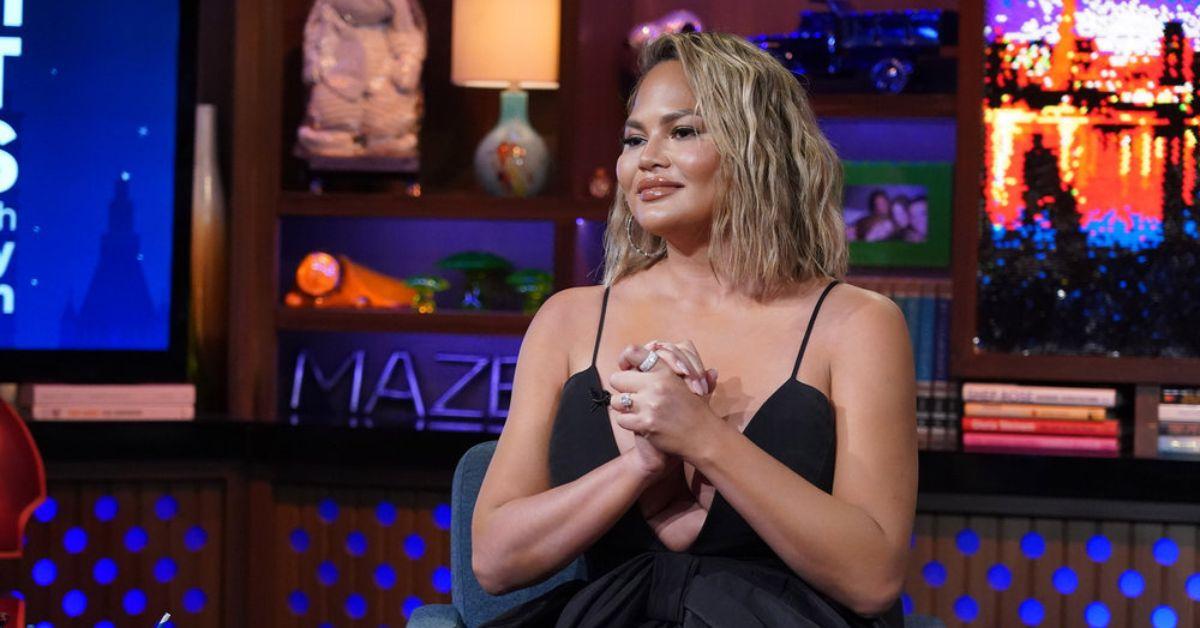 Chrissy Teigen once shared if she would join 'RHOBH.'
Although Chrissy admitted in June 2021 to having been a Twitter "troll," she doesn't think she has what it takes to hold an RHOBH diamond. According to Chrissy, she wouldn't be interested in arguing with the cast, which most of her fans might not expect.
Article continues below advertisement
"A lot of people think that I, like, love conflict or I'd be so good on, like, Real Housewives or something ... I'm always like, 'No, no,'" the Chrissy's Court star explained to Entertainment Tonight in June 2022.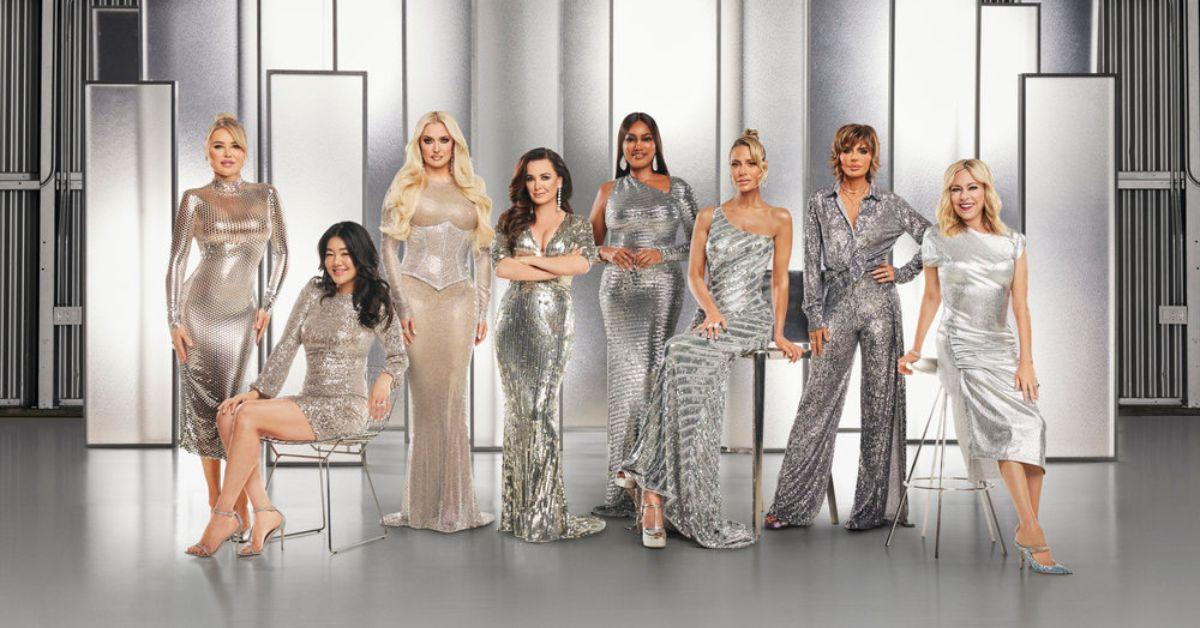 Article continues below advertisement
Chrissy also insisted that her childhood better equipped her for "mediation," not drama. She then added being around the cast would intimidate her too much.
"Any one of them would scare the crap out of me," Chrissy said of the cast. "Because they could really go in."
The Hotel Transylvania star doubts her ability to star on RHOBH, but several Bravolebrities believe she has what it takes. Kyle Richards, who has been with the show since Season 1, told Us Weekly in June 2019 that she "fantasized" about Chrissy joining the show to replace Lisa Vanderpump. Although Kyle said she knew Chrissy would pass, the model also got Andy's stamp of approval.
"Oh, I'd love it," Andy said to HollywoodLife that same month. "Oh, my god, I'd love it. She's a gold mine."
Article continues below advertisement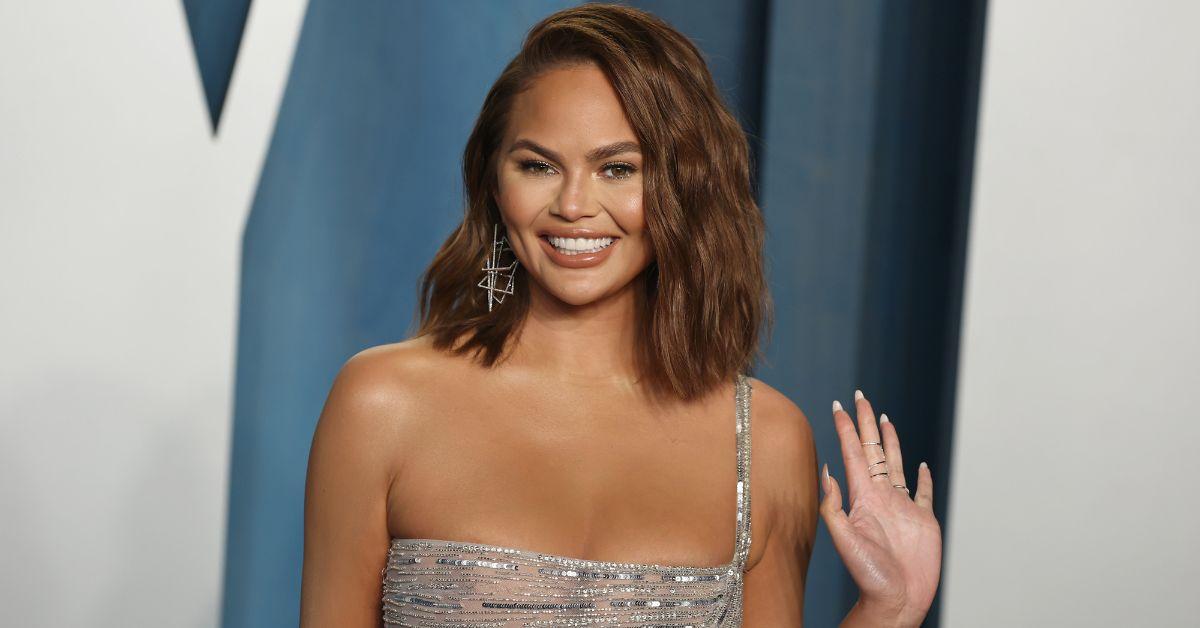 Chrissy Teigen has inadvertently been in 'Real Housewives' drama before.
Chrissy isn't joining RHOBH yet, but she's a viewer. In November 2021, she shared her opinions about RHOBH star Erika Jayne and Tom Girardi's legal troubles. During an episode of Watch What Happens Live, Chrissy said she believes Erika didn't know the extent of Tom's financial issues.
Article continues below advertisement
Chrissy kept her responses about Erika neutral, as she's done once before.
In 2018, NeNe Leakes and Kim Zolciak-Biermann of RHOA brought the supermodel into their longstanding feud. On Season 10 of the show, NeNe discussed a tweet where Kim jokingly offered to have her daughter, Brielle, "blow" someone for tickets to John Legend's concert.
Article continues below advertisement
While NeNe felt the comments were inappropriate, Kim stated that Chrissy knew she was joking and they were close friends. However, Chrissy later confirmed on Twitter that Kim describing her as a "friend" may have been a stretch.
"OK, I'm done with this," she tweeted of the drama in April 2018. "I've talked to Kim as much as I've talked to NeNe. As a fan. I love the show. As much as I love the show, I'm not on it for a reason; please remove me from this narrative. I don't do teams. Especially when I haven't spent any quality time with either person and don't genuinely know the people."
You can catch new episodes of The Real Housewives of Beverly Hills Wednesdays at 8 p.m. EST.