She by…Onlyfans? Shereé Whitfield and Martell Holt Might Be the Platform's Newest Stars
Shereé Whitfield and Martell Holt are still going strong, and he's a part of 'RHOA' Season 15. Are the couple also on OnlyFans? Here's the tea.
Article continues below advertisement
Martell and Shereé have joined at the hip since they went official with their romance. Sheree is ready to put her blossoming relationship on reality TV. Based on a promo for Season 15 of the reality show, the couple is seemingly considering taking their dangerously good looks to OnlyFans.
Keep reading so we can explain what's going on.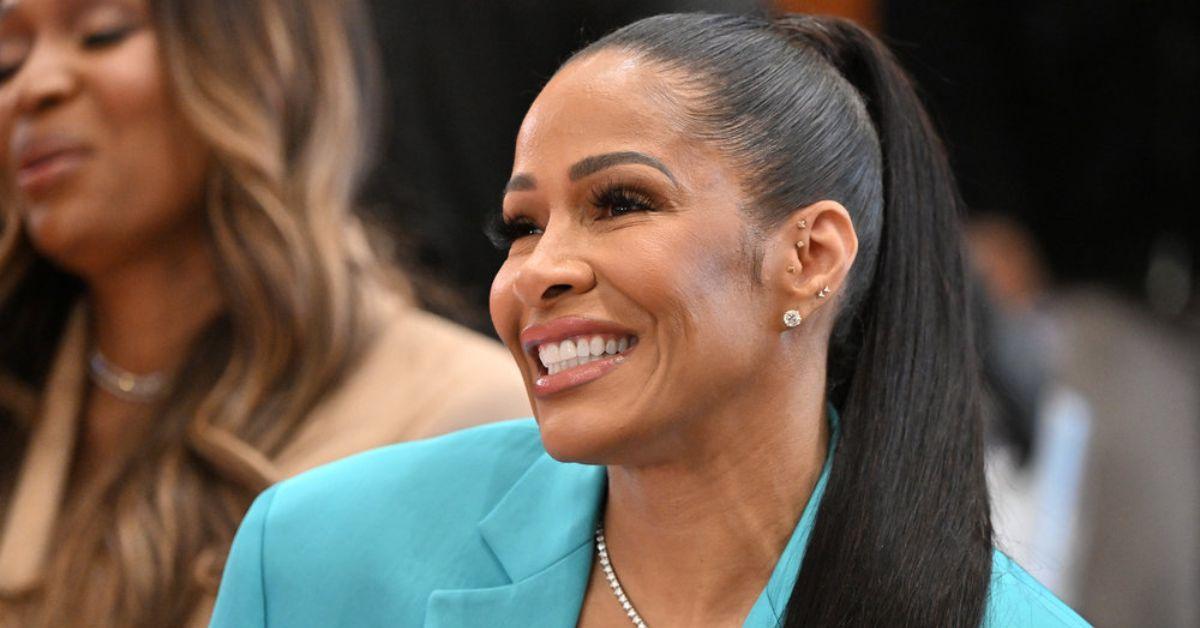 Article continues below advertisement
Are Shereé Whitfield and Martell Holt on Onlyfans? Inside their 'RHOA' Season 15 appearance.
On Thursday, March 29, 2023, Bravo dropped the trailer for RHOA Season 15. The 3:16 clip showed what fans could expect from the cast's personal lives, including a glimpse of Sheree interacting with her boo Martell. The small moments between the couple were filled with a shirtless Martell and a proposition from Sheree for them to create an OnlyFans account.
"You, me, OnlyFans?" Sheree asks Martell in the teaser.
Martell responds to Shereé's request with a stunned look before the trailer cuts to him pulling his pants down as Shereé says "sex sells" off-camera. While that popular phrase can be accurate, it doesn't seem like the couple is going in the OnlyFans direction yet.
Article continues below advertisement
After some digging, we couldn't find an active OnlyFans account for Shereé or Martell. However, similar to She by Shereé's official line, Shereé might be holding off on releasing the page once RHOA returns on May 7, 2023.
In the meantime, there's been tons of social media discourse about the possibility of them being on the controversial app. Some reality watchers said they would quickly become one of the couple's subscribers. Others feel the pair is taking their new notoriety too far and aren't interested in what they're selling.
Article continues below advertisement
"Martell and Shereé only fans?! This season finna eattttt," one Twitter user wrote.
"I just know Shereé is not trying to talk Martell into doing OnlyFans content, LMAOOOOO THE DESPERATION," another scolded.
Article continues below advertisement
Shereé Whitfield and Martell Holt's relationship affects her and Kenya Moore's friendship.
Shereé and Martell started dating after she broke up with Tyrone Gilliams in 2021. They began privately seeing each other before going public with their relationship in July 2022.
Since then, the couple has spent several moments together, including Sheree's 53rd birthday in January 2023. The mother of three even filmed a few episodes on Martell's show, LAMH, which he films with his ex-wife, Melody Holt.
However, not everyone is happy with the couple's new romance, including Shereé's friend and neighbor, Kenya Moore.
While Kenya and Shereé have butted heads in the past, the castmates became closer after Season 14. However, it looks like Martell's role in Shereé's life could bring their progress to a halt.
Article continues below advertisement
In another scene from the Season 15 trailer, Shereé's new relationship causes conflict with Kenya when the former beauty queen reminds Shereé it's always "bros before h--s." Then, a party goes awry after Kenya yells at Martell and calls him an "a--hole" in front of Shereé and their friends. Whew!
To see the drama ahead, tune into The Real Housewives of Atlanta on Sunday, May 7, 2023, at 8 p.m. EST.