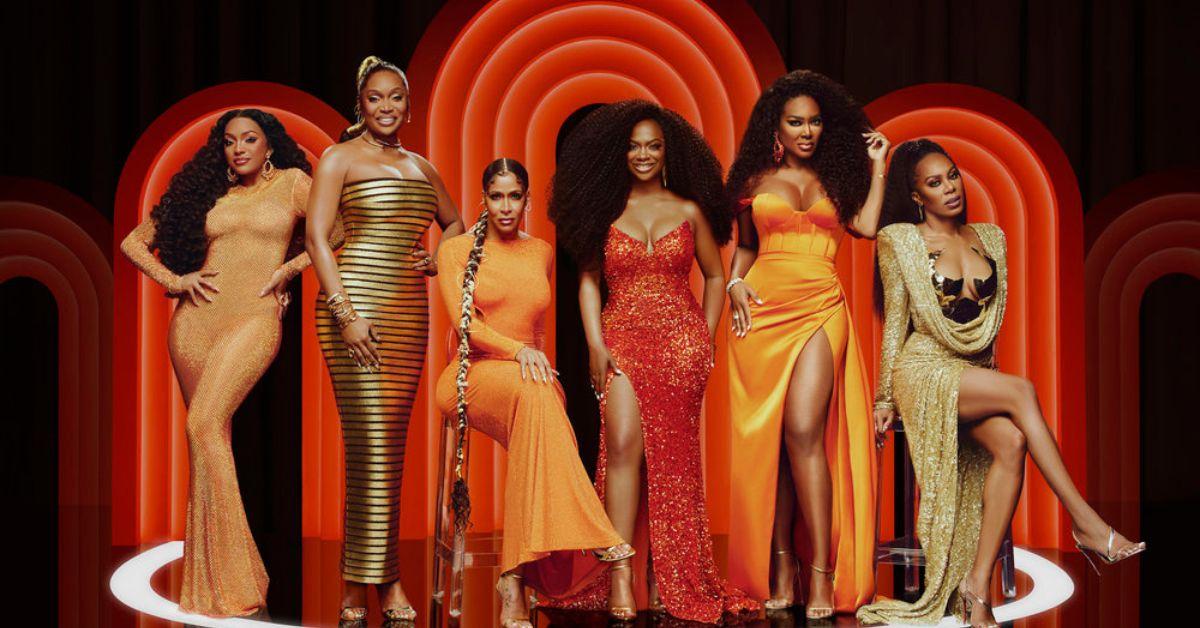 'RHOA' Season 15, Episode 2 Recap: Kandi Ablaze With Anger, Drew in the Stu, and Kenya vs. Sheree!
The second episode of 'The Real Housewives of Atlanta' has set up the foundation for some ongoing drama! A recap of 1502, "Sisters Before Misters."
Spoiler alert: This article contains spoilers for those not caught up on Season 15 of Bravo's The Real Housewives of Atlanta.
Whew, chile! We're only two episodes into Season 15 of The Real Housewives of Atlanta, and several budding friendships won't make it to the finale.
In Season 15, Ep. 2, "Sisters Before Misters," the aftermath of Sanya Richards-Ross's birthday party for her husband, Aaron Ross, is still at the forefront of most of the cast's minds. However, there were some heartfelt moments, laughter, and a few heated conversations at lunch (or, in Sheree Whitfield's case, a warehouse). We'll get there.
Article continues below advertisement
Additionally, we finally found out where Drew Sidora was during the season premiere and got an update on her and Ralph's relationship months before what RHOA fans already know will ultimately happen.
Let's dive into the RHOA Season 15, Episode 2 recap!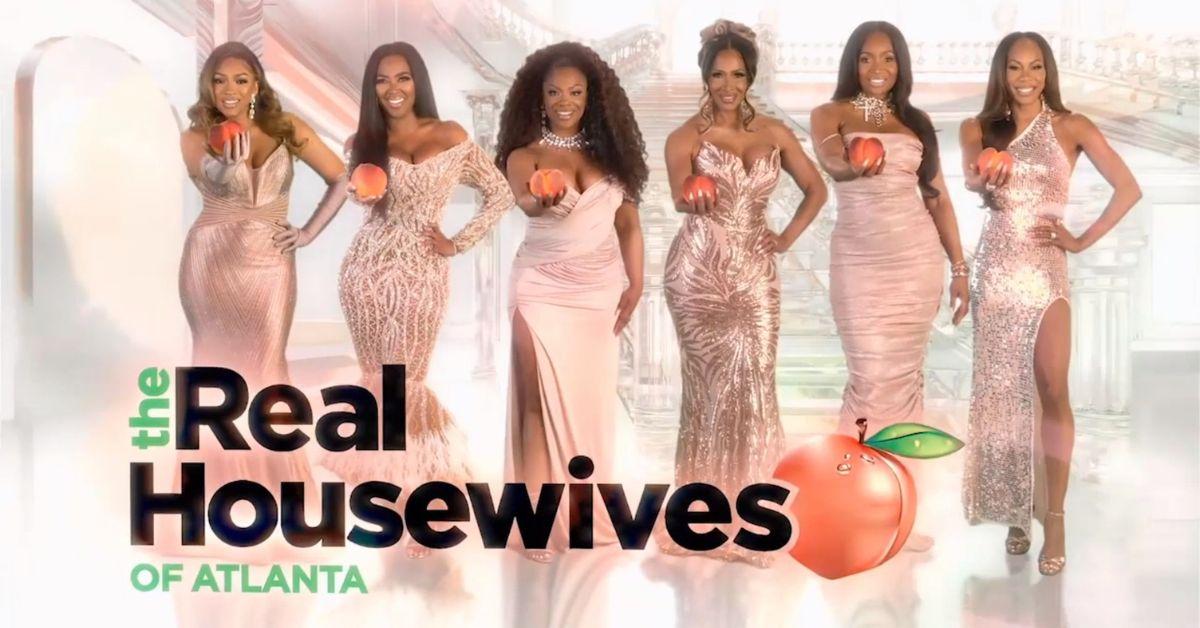 Article continues below advertisement
Kenya has decided about Martell: "Once a cheater, always a cheater."
The second episode opened with pure chaos, as we picked up right where we left off at Ross's 40th Harlem Nights–themed birthday party. At the event, Kenya Moore told Sheree that Sheree's new boo Martell Holt DM'd Kenya "at least six months" before they started dating.
Sheree then calmly told Kenya that Martell was at the party and ushered him with her finger for him to speak. Kandi Burruss was prepared to "head-buttt" Sheree's friend Courtney Rhodes, as their argument from the end of last week's episode is still going on. Courtney eventually dismissed her from Kandi's face, and Kandi was annoyed for not giving her a heads-up about Courtney.
Article continues below advertisement
Meanwhile, Martell went to Sheree, who was sitting at the party with Kenya and Kandi's friend Monyetta Shaw-Carter. When Sheree asked Martell if he has another woman in Atlanta, he denied it and assured Sheree, "I'm only with you," when he visits ATL from Huntsville.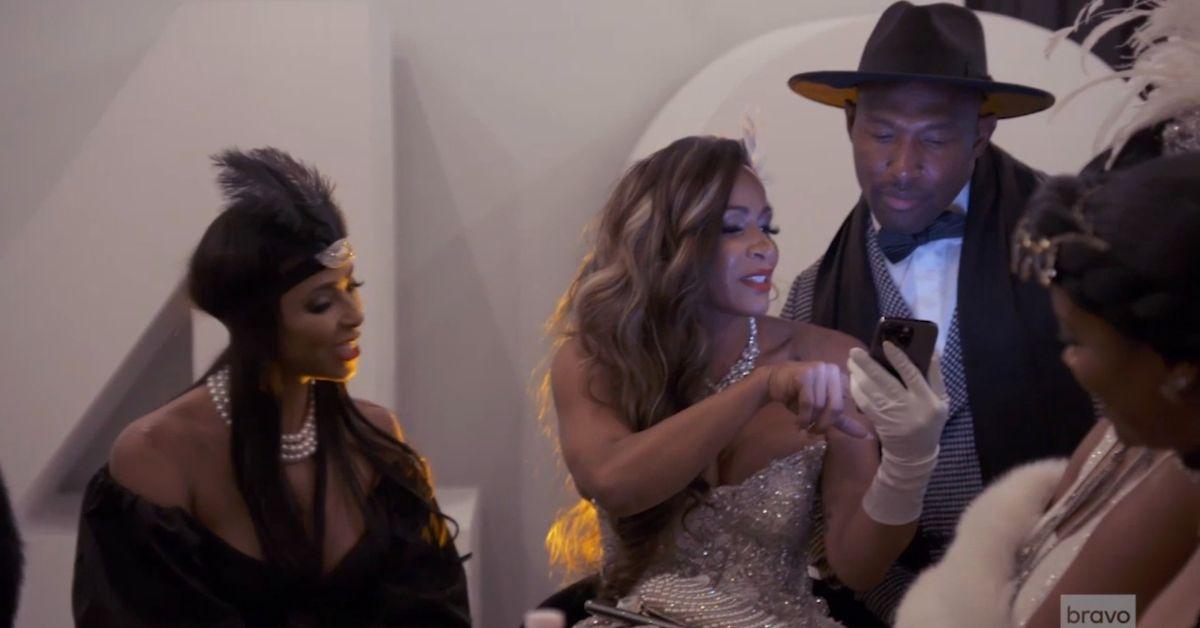 Article continues below advertisement
Monyetta, still skeptical about him, asked him to confirm he was never with the woman she and Kandi claimed he was with earlier. Martell said he had never dated anyone in Atlanta besides Sheree, and that conversation led to his and Kenya's DM exchange.
In another scene, a solo Ralph and Ross bantered about cigars. We briefly saw Janelle Stephens, previously introduced as a "friend" of RHOA. Janell was with the group when Kenya and Martell showed his screenshots of messages from two years ago and not six months ago, as Kenya claimed. Kenya said she never said he DM'd her.
Article continues below advertisement
After a few rounds of arguing, Kenya called Martell "aggressive" and brought up his past infidelity with his wife, Melody Holt, stating, "Once a cheater, always a cheater." Kandi also believes Martell deleted messages that could have provided more evidence of him trying to get with Kenya.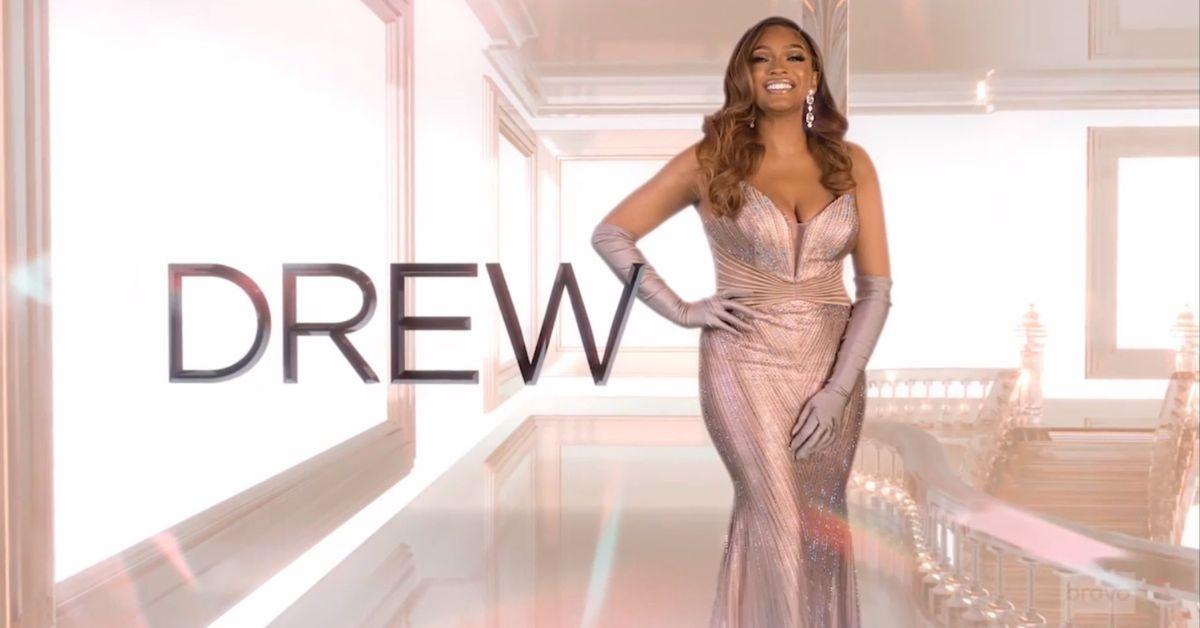 Article continues below advertisement
Drew's back and ready to work after caring for her father.
Later, Drew opened up about her father's Alzheimer's. She said her father, who inspired her love for music, recognized her when she played one of her songs for him at the Chicago nursing home he's staying in.
In her confessional, Drew declared to live out his "dream" of becoming a musician through her projects, which she hopes to pursue as a career.
Article continues below advertisement
Drew also said her relationship with Ralph is doing better now than in the last eight years of their marriage (who's going to tell her??). While discussing Courtney's beef with Kandi, Drew joked that "those Pittmans are crazy" since Ralph and Courtney found out at Ross's party that they are cousins.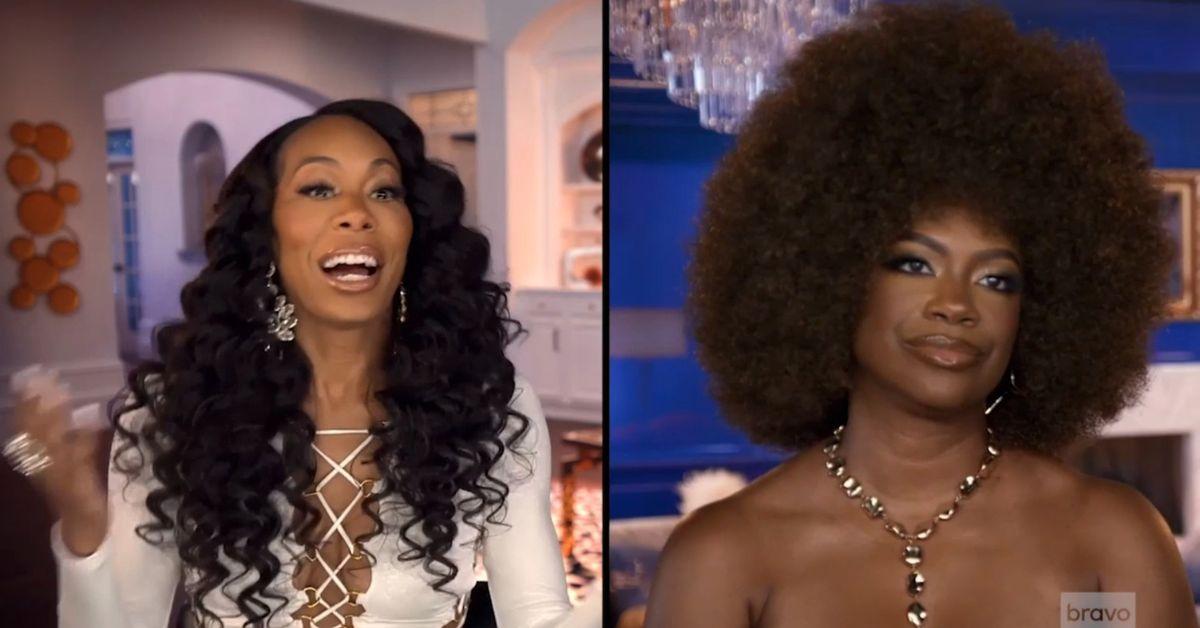 Article continues below advertisement
Kandi doesn't believe Sanya has her back when it comes to Sheree.
Later in the episode, Kandi and Sanya met for lunch to discuss the drama at Ross's party. Sanya revealed that Ross wants her family to move out, and Kandi expressed her frustration with Todd Tucker's ongoing projects.
Kandi was also upset that Sanya didn't stand up for her when Courtney called her "ghetto" in the season premiere. However, Sanya said she felt Kandi's anger wasn't warranted because Courtney wasn't calling Kandi "ghetto," just the 10.5 million Instagram followers that Kandi invited to an Atlanta club.
Article continues below advertisement
In Kandi's confessional, she said she didn't think Sanya did much but laugh at what Courtney said, which Sanya did (Mbele, the psychic from Season 10, was on to something). Kandi also said she needed friends who "had her back" when their co-stars insulted her.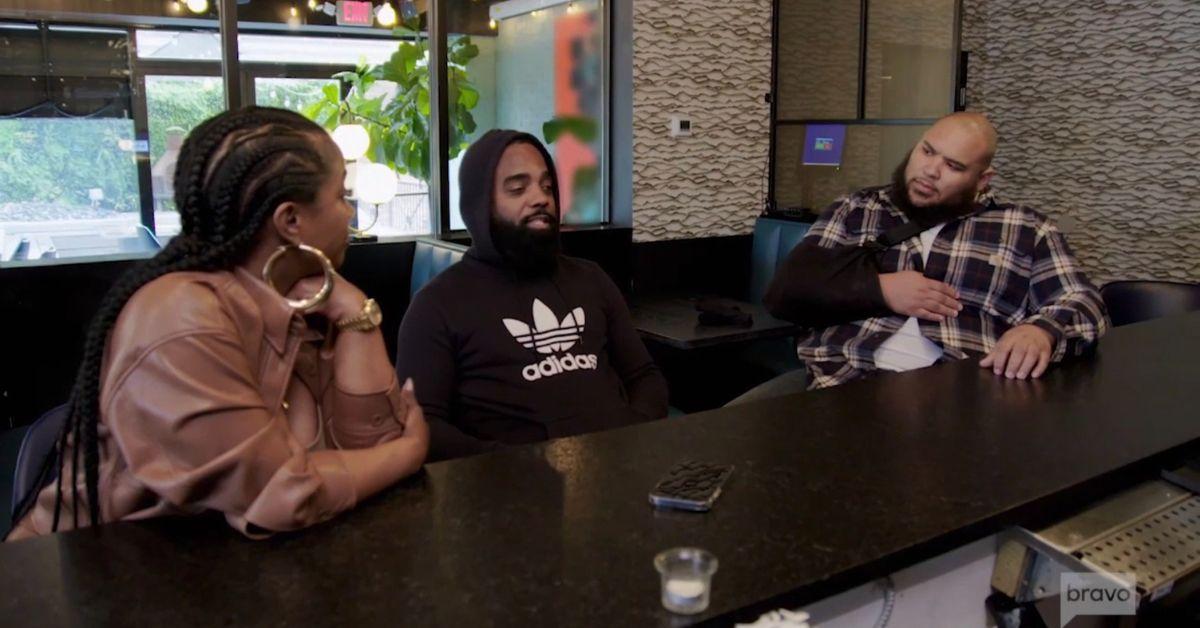 Article continues below advertisement
Kandi and Todd address the "elephant in the room" at Blaze.
While Kandi is admittedly sick of Todd expanding his workload, Mr. Tucker clarified that he's not ready to sit down anytime soon. It looks like his Mexican restaurant idea, Ole' Lady Gang, is still a thing, and he also shared his plans to create a pizza shop named after their son, Ace.
When Kandi asked Todd why he was working so hard, Todd said he planned on using the money to fund his plans to produce movies, and Kandi seemed on board. However, in the scene, they're focused on revamping their steak and seafood spot, Blaze.
Kandi said the restaurant has been struggling since Covid, and the crime in Atlanta hasn't helped their business. Fortunately, at least Kandi and the Gang fans received a mini-reunion when Blaze's manager, Phil, and Kandi's cousin, Melvin, arrived for a taste test of some new menu items.
Wearing an arm sling, Melvin engaged in some small talk with his cousins before production interrupted them about "the elephant in the room." The "elephant" the producer referred to was a September 2022 shooting that involved Melvin getting shot after arguing with a gentleman.
Article continues below advertisement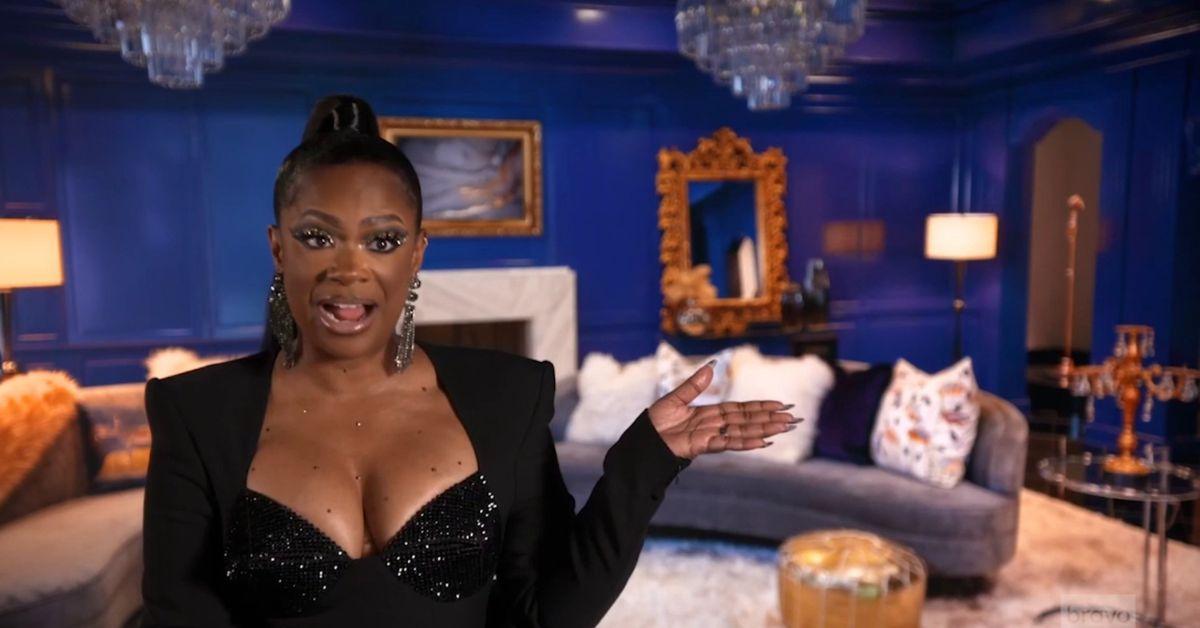 Although Kandi and Todd said they couldn't talk much about the shooting because of the "legal" issues surrounding it, Kandi confirmed the shooter worked for Blaze and was intoxicated when he arrived to work. When Melvin confronted the employee, he shot him outside of the restaurant.
Article continues below advertisement
While other scenes showed Kandi's friends Kenya and Sanya showing their genuine concern, Sheree couldn't help but create a new one-liner, stating, "We don't know if we're getting biscuits or bullets" at Kandi's establishments.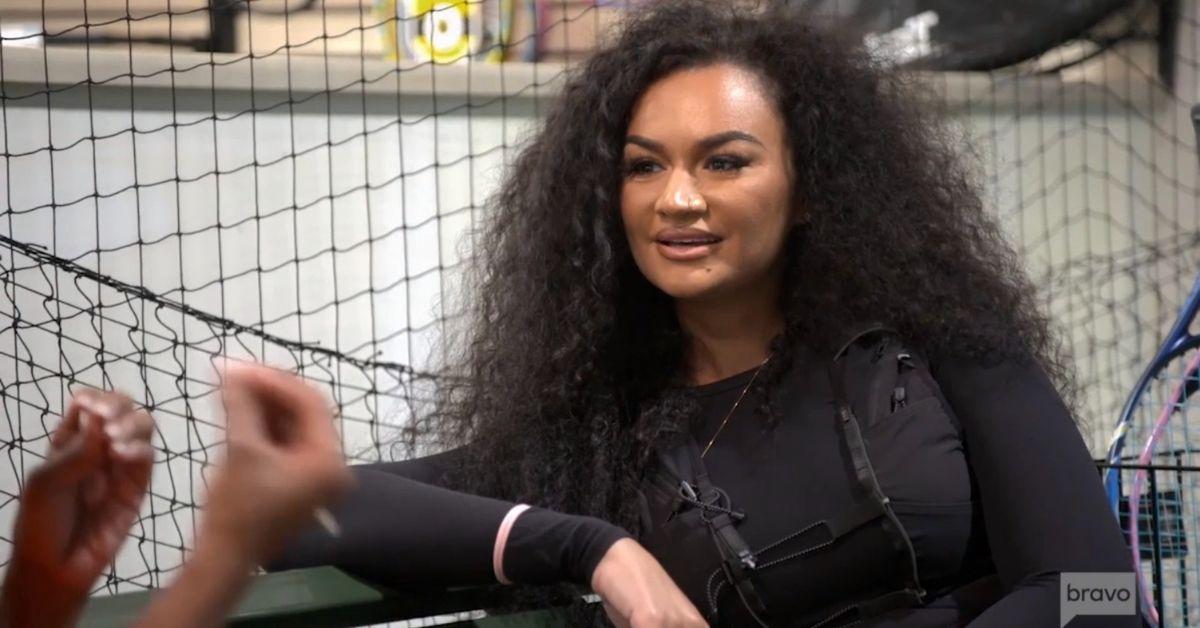 Article continues below advertisement
We met Kenya's pal, Akillah, and Sheree's grandbaby!
After arguing with Martell, Kenya needed R&R with her favorite girl, her daughter Brooklyn. The mother-daughter duo met up with Kenya's friend Akilah, who is the mother of Brooklyn's best friend, Nazaneen.
While the girls played tennis, Kenya told Akilah all about the new man in her life, Roi Shlomo, who she calls "Kamsie." Kenya said she and the Kale Me Crazy CEO are just "dating," though she's already "crazy" about him. She then called Sheree for "d---kmatized" by her new man, which is why she saw nothing wrong with his behavior.
Article continues below advertisement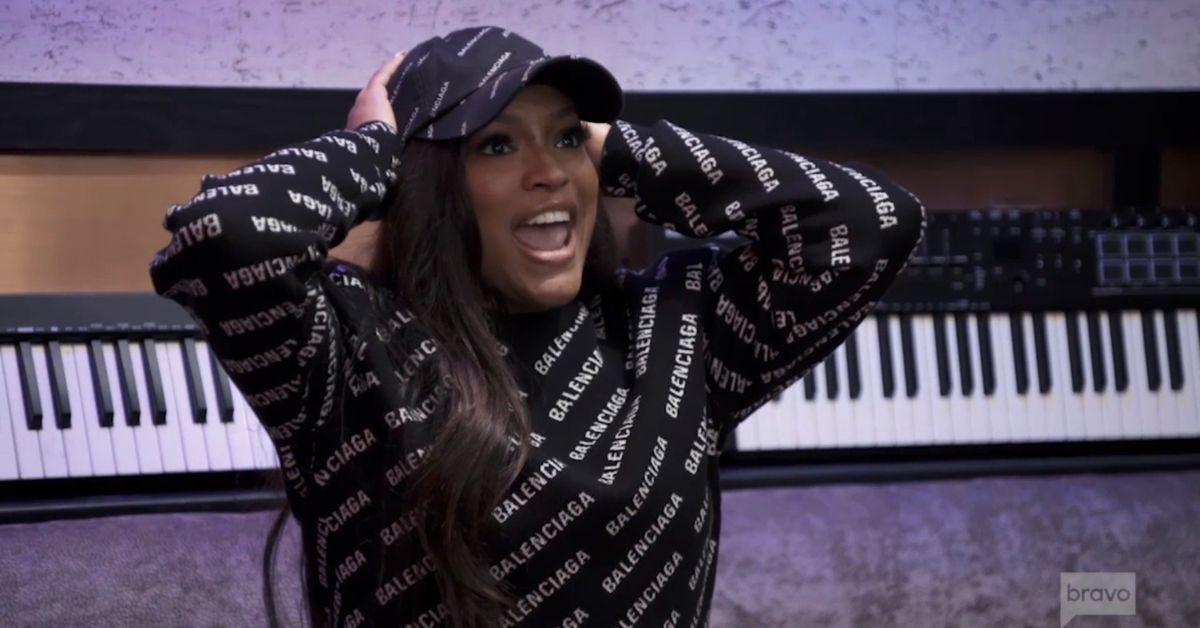 Even though Sheree will likely respond to Kenya's remark when she sees it, her lunch with Sanya in the next scene was much more positive. She focused the outing on her new role as a "Glam-ma" (NeNe Leakes is somewhere punching the air right now) and showed us two adorable photos of her first granddaughter Mecca.
Mecca is Sheree's son Kairo's child, and Sheree said the baby "won her heart" from the minute Kairo brought her home.
Article continues below advertisement
Drew in the studio.
Drew and Ralph met with another producer, hoping to "drop some beats." Drew explained to the producer that she became inspired to try music again after her pitch-perfect rendition of "Happy Birthday" at Sheree's party last season.
Ralph seemed fully supportive of the move, and the couple reminisced about how music bonded them on their first date. Where did these two go wrong??
Article continues below advertisement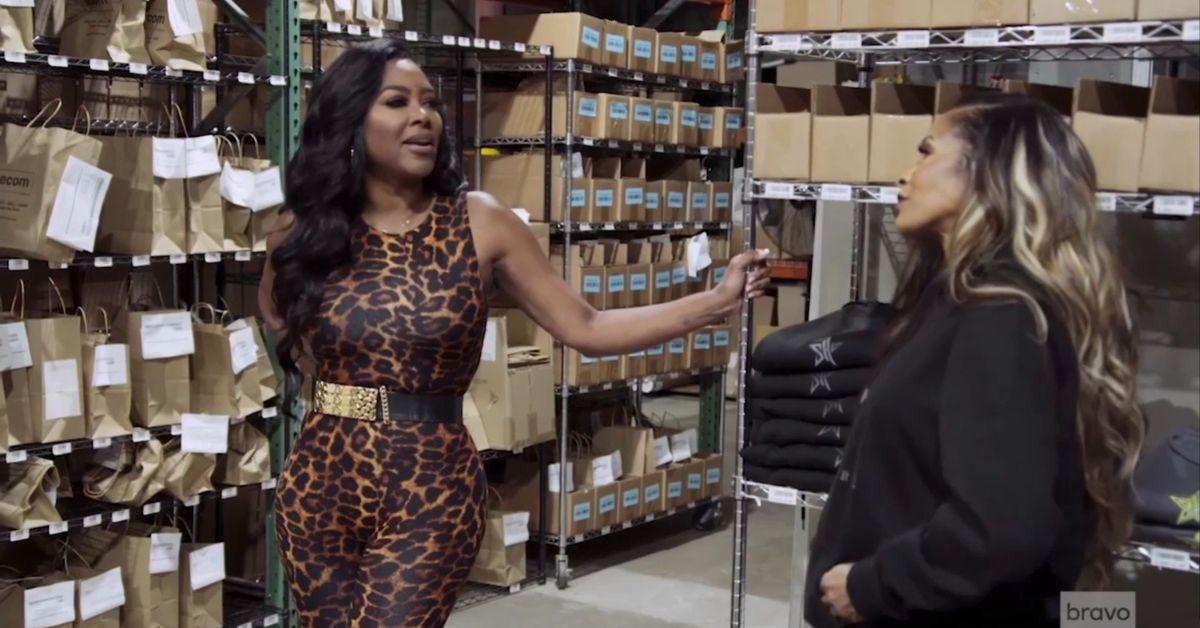 Kenya and Sheree "agree to disagree" about Martell.
It's hard to believe, but this RHOA episode began AND ended with the ladies discussing someone who doesn't even go here. In the final few scenes, Sheree and Kenya meet at the She by Sheree warehouse to discuss who else but Martell.
Sheree confronted her sometimes-friend about calling Martell "aggressive," the same word Kenya used to describe Ross for defending Sanya in Jamaica in Season 14.
Article continues below advertisement
In a confessional, Sheree accused Kenya of calling all Black men "aggressive" and said she was "appalled" by her and Martell's fight. She then asked if Kenya was just upset with Black men because she doesn't have one of her own. Ouch.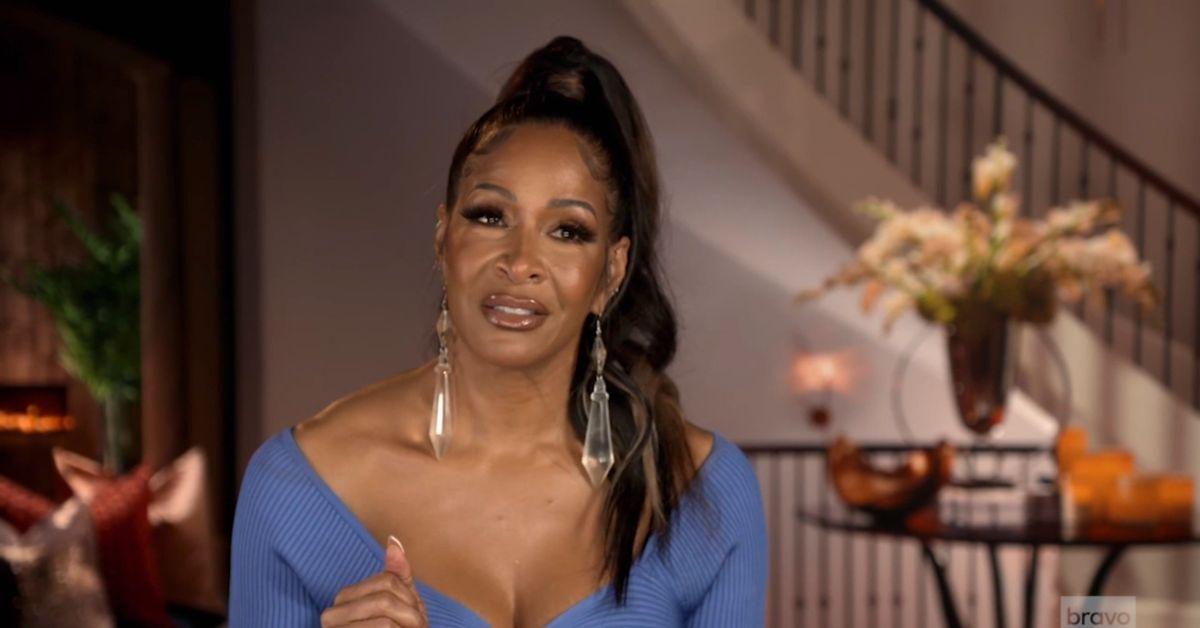 Article continues below advertisement
Despite Sheree's confessional shade, she tried her best to reason with Kenya during their blowup by telling her she overreacted to Martell. Kenya fired back and told Sheree she needed to side with her because, as everybody knows, it's always "bros before h--s."
After Sheree couldn't tell if she was the "hoe" or the "bro," she continued downplaying Martell's role. By the end of the episode, Kenya and Sheree seemingly patched things up, as Kenya chose to "agree to disagree" with Sheree. However, this is RHOA, so we know the problems between these two are just getting started!
The Real Housewives of Atlanta airs Sundays at 8 p.m. EST on Bravo.