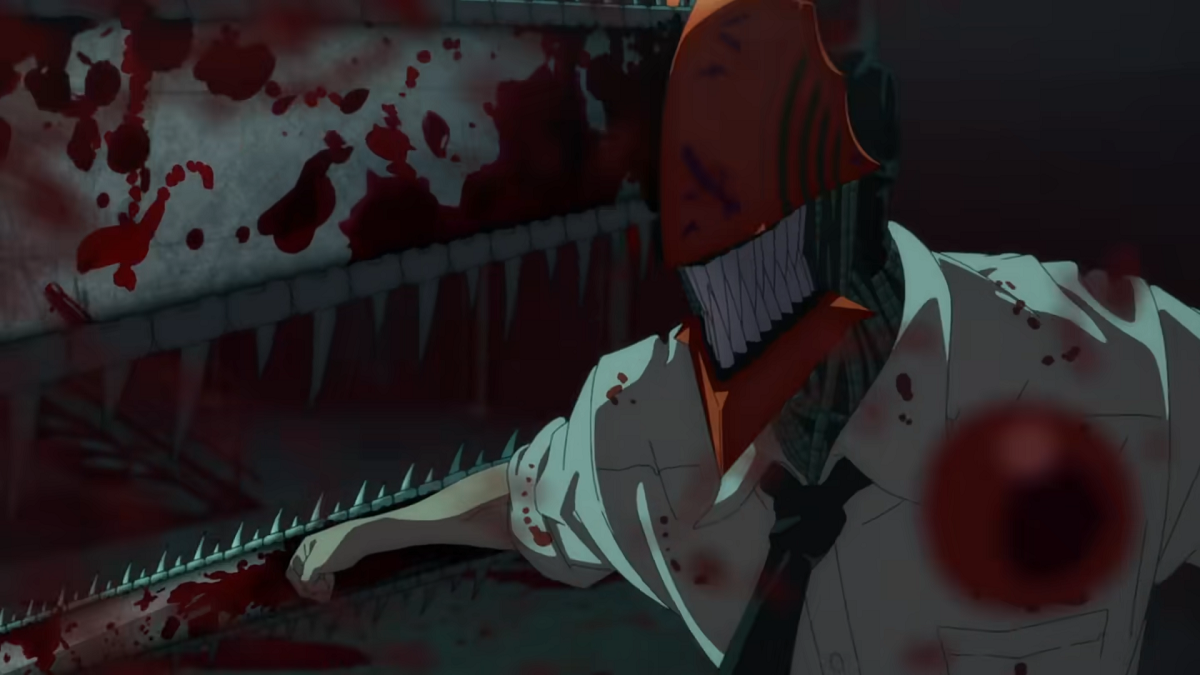 Here Are Our Picks for the Some of the Very Best Anime Series of 2022
Another year, another round of hot new anime. This year in particular featured some of the best and most-talked-about titles in Japanese animation, which included the eagerly awaited return of many fan favorites as well as the highly anticipated premieres of new shows adapted from cult classic manga. No matter what your tastes were, there was definitely an anime in 2022 for you.
Article continues below advertisement
With the year coming to a close, it's time to take a look back on some of our favorite anime titles that came out in 2022. Whether they were short and sweet or are still ongoing, were wildly popular or hidden gems, this year was jam-packed with anime to suit everyone's tastes. Now, we've got our own picks for the anime that truly blew us away.
In no particular order, here is Distractify's list for the best anime of 2022 and where you can watch them.
'Spy x Family'
In an inclusion that should come as no surprise to anyone, Spy x Family earns a spot on our list in spades. The series follows Twilight, an expert spy who recruits a fake family in order to take on his most dangerous mission yet, not knowing that they harbor secrets of their own.
This comedic thriller takes all the best parts of spy action and family-sitcom wholesomeness to create a hilariously compelling drama about finding loved ones in the strangest places.
Stream the show on Crunchyroll!
Article continues below advertisement
'Kaguya-sama: Love Is War – Ultra Romantic'
The third season of the popular rom-com series continues the misadventures of Kaguya Shinomiya and Miyuki Shirogane as they jump through hoops to get the other person to confess their feelings first. This newest installment turns the romantic tension up to 11 as Miyuki prepares to graduate high school, leading both of these hopeless romantics to pull out all the stops in their lovey-dovey warfare.
The third season of Kaguya-sama is streaming in its entirety on Crunchyroll.
Article continues below advertisement
'Ya Boy Kongming!'
In this absurd musical comedy, ancient Chinese military strategist Zhuge Liang Kongming is reborn in modern Japan. Here, he meets an aspiring musician named Eiko Tsukimi, and the two of them form an unlikely duo as they dive into the music industry.
Featuring hilarious moments and impossibly catchy songs, Kongming is a light and fun series that should not be missed.
Watch the show on Hidive.
Article continues below advertisement
'Chainsaw Man'
In another obvious entry, Chainsaw Man is just about as peak as it gets. The show follows Denji, a poor young man who forms a contract with a chainsaw devil and wields its powers for himself. He is hired by a public safety organization to save humanity from devils.
Featuring a hauntingly minimalist aesthetic, impeccable action sequences, and even biting satirical drama, Chainsaw Man is every bit the masterpiece that fans of the manga were expecting.
Stream the show on Crunchyroll.
Article continues below advertisement
'Love After World Domination'
In this hilarious Power Rangers/Super Sentai parody, the red leader of a five-person crimefighting team starts going steady with the strongest villain from the evil organization he opposes. This rom-com plays on plenty of familiar tropes to bring a hilarious twist on a popular genre.
The whole series is streaming on Crunchyroll.
Article continues below advertisement
'Mobile Suit Gundam: The Witch from Mercury'
The latest installment of the long-running mecha anime series features the first female lead in the franchise's television history. Suletta Mercury moves from her home planet of Mercury to attend a prestigious school of technology. Here, she and her friends try to bridge the socioeconomic gap between Earthlings and space-faring humans by developing highly controversial Gundam units.
The show is already a refreshing and compelling new take on the Gundam formula and is streaming on Crunchyroll.
Article continues below advertisement
'Bleach: Thousand Year-Blood War'
Ten years after the end of the original anime series, Bleach has made a comeback like no other to finish adapting the original manga. The show continues the battles of Ichigo Kurosaki and the Soul Reapers as any army of incredibly powerful Quincies wages war against them.
Thousand Year-Blood War celebrates Bleach's return in spectacular fashion with returning casts and action sequences that put the first anime to shame.
Catch the series on Hulu.
Article continues below advertisement
'Urusei Yatsura' (2022)
Urusei Yatsura is a classic rom-com originally written by InuYasha creator Rumiko Takahashi. It follows Ataru Moroboshi, a hopeless womanizer who finds himself unwittingly betrothed to a clingy alien princess named Lum.
Even as a modern adaptation, this new version of the story retains much of the original charm and comedy that made the show iconic in Japan. The series is streaming on Hidive.
Article continues below advertisement
'Mob Psycho 100 III'
In wonderfully consistent fashion, Mob Psycho 100 continues to knock it out of the park with its third and final season. As the titular Shigeo "Mob" Kageyama continues to balance his adolescence with keeping his volatile psychic powers in check, Mob Psycho 100 III maintains all of the action and emotion that fans love.
Stream the whole show on Crunchyroll.
Article continues below advertisement
'BLUELOCK'
You've never seen a sports anime quite like this before. Aspiring soccer player Yoichi Isagi joins an intense and isolated soccer training program where he and hundreds of other candidates are encouraged to become the most egotistical players ever.
In this sports meets Squid Game style anime, the genre takes on a whole new look as soccer becomes more cutthroat than you ever thought it could be.
Check out the show on Crunchyroll.