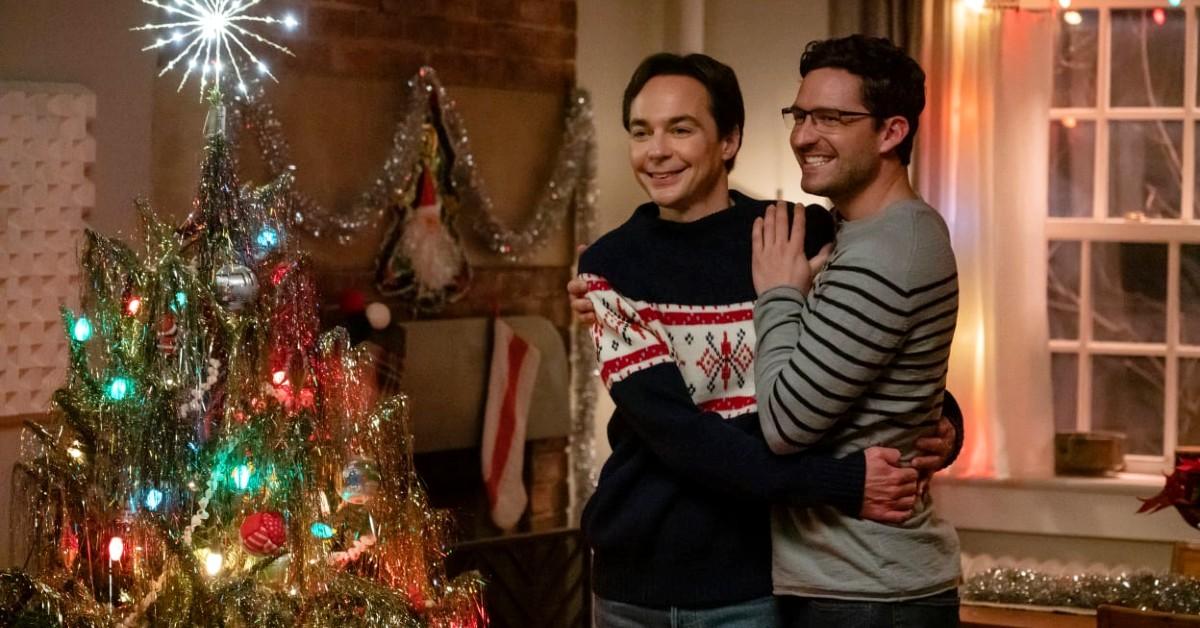 Here Are 13 of the Best LGBTQ Christmas Movies to Watch During the Holidays
Here are 13 of the Best LGBTQ Christmas movies for all of your holiday cravings. Enjoy these jolly and diverse storylines with your eggnog.
When it comes to the holidays, there are always a ton of movies to search through. So many of them come out each year and it can be tough to find ones that really speak to certain experiences. For members of the LGBTQ community who want all kinds of representation during this festive time of year, you're in luck. Here are 13 Christmas movies with all kinds of relationships as a part of the plotline.
Article continues below advertisement
1. 'Happiest Season' (2020)
No LGBTQ holiday movie list would be complete without Happiest Season. This Hulu Original stars Kristen Stewart as Abby, who is dating a woman named Harper (Mackenzie Davis). The two seem to have a picture-perfect relationship when Harper invites Abby to her family's home for the holidays. The only problem is that Harper hasn't told her family about their relationship or her sexuality. Abby ends up being hidden from the family as Harper's orphaned lesbian best friend, and antics ensue.
Watch it on Hulu.
2. 'Single All the Way' (2021)
Netflix's Single All the Way is about a guy named Peter (Michael Urie), who's not looking forward to the dreaded line of questioning we all hate from our families. He's been single for a while and doesn't want it to be the topic of discussion this time around. He decides to get his friend Nick (Philemon Chambers) to pretend to be his boyfriend. But Peter's mom has something else in mind.
Watch it on Netflix.
Article continues below advertisement
3. 'The Christmas House' (2020)
In this movie, Phylis and Bill Mitchell (Sharon Lawrence and Treat Williams) want their sons Mike and Brandon home for Christmas so they can all enjoy the holiday together. Everything seems to be going fine until the brothers find out that their parents want to sell the family home. For Brandon, this is especially hard because he and his husband Jake are trying to adopt a child. The stress of it all could be too much to deal with.
Watch it on Prime Video (premium subscription).
Article continues below advertisement
4. 'Carol' (2015)
We all love those movies in which two people from different paths of life fall in love, and that's what happens in Carol. Set in 1950s New York during the holidays, Therese Belivet (Rooney Mara) is a woman in her 20s working in a department store. She meets Carol Aird (Cate Blanchett), whose marriage isn't what it used to be.
Watch it on Tubi.
Article continues below advertisement
5. 'Love the Coopers' (2015)
For the Cooper family, there's a reunion every year on Christmas Eve. This movie sees four generations coming together under one roof, which inevitably leads to some drama.
Watch it on ABC.
Article continues below advertisement
6. 'A New York Christmas Wedding' (2020)
Jennifer Ortiz (Nia Fairweather) is planning her wedding set to take place on Christmas Eve. But as tensions in her family flare up, she meets her guardian angel who shows her what her life could be like if she took the chance to be with her childhood best friend, Gabrielle Vernaci (Adriana DeMeo).
Watch it on Netflix.
Article continues below advertisement
7. 'Make the Yuletide Gay' (2009)
Olaf "Gunn" Gunnunderson (Keith Jordan) is openly gay to everyone on his college campus, but that's not the case with his family back home. When he goes back to the midwest to visit his parents for the holidays, he goes out of his way to hide his relationship with his boyfriend Nathan Stanford (Adamo Ruggiero). That gets a little complicated when they try to set him up with a woman they know, and Nathan shows up to surprise him.
Watch it on Prime Video (premium subscription).
Article continues below advertisement
8. 'Tangerine' (2015)
Set during the holidays, Tangerine follows a trans sex worker named Sin-Dee Rella (Kitana Kiki Rodriguez) who just got out of jail only to find out that her boyfriend is cheating on her with a cisgender woman. Now, she's on a Christmas Eve mission to find him with help from her best friend Alexandria (Mya Taylor).
Watch it on Paramount Plus.
Article continues below advertisement
9. 'With Love' (2021)
This option is actually a miniseries! Each of the five episodes features the relationship struggles of siblings Lily and Jorge (Emeraude Toubia and Mark Indelicato) on different holidays. In the first episode — which is set during Christmas — we see Jorge introducing his boyfriend to his huge family.
Watch it on Prime Video.
Article continues below advertisement
10. 'Anna and the Apocalypse' (2017)
What even is Christmas without a few zombies to fight off? Anna Shepherd (Ella Hunt) and her friends find out the hard way as they have to make it through the undead to find their loved ones and survive. They definitely don't want to end up as a holiday dinner.
Watch it on Tubi.
Article continues below advertisement
11. 'Spoiler Alert' (2022)
Sometimes we just have to let out a good cry, even during the holidays. So, make sure you have a piping-hot mug of (spiked) hot chocolate in one hand, and a box of Kleenex in the other.
Based on Michael Ausiello's heartbreaking 2017 memoir, Michael Showalter's Spoiler Alert follows the tragic love story of Michael Ausiello (Jim Parsons) and Kit Cowan (Ben Aldridge). The (somewhat codependent) duo's relationship is tested when Kit is diagnosed with terminal cancer.
Article continues below advertisement
Admittedly, this one may be a stretch, but parts of their journey take place around the holidays. We'll take what we can get!
Watch it in theaters.
Article continues below advertisement
12. 'Let It Snow' (2019)
If you like cutesy rom-coms like 2003's Love Actually, then Luke Snellin's Let It Snow is for you. Based on the 2008 novel of the same name by John Green, Lauren Myracle, and Maureen Johnson, Let It Snow follows a group of high school seniors whose lives are upended when a snowstorm hits their tiny Illinois town on Christmas Eve. Though there are many love stories weaved through Let It Snow's plot, we're interested in the one between Dorrie (Liv Hewson) and Kerry (Anna Akana). Who knew a mundane Waffle House could be so romantic?
Watch it on Netflix.
Article continues below advertisement
13. 'Under the Christmas Tree' (2021)
Ah, the first WLW Lifetime movie. It's truly a deliciously cheesy treat.
When workaholic marketing exec (obviously) Alma Beltran (Elise Bauman) discovers that her family's beloved pine tree is in talks to be Maine's official state Christmas tree — aka chopped down — she's initially pretty peeved. Things change when she meets the the governor's super cute arborist and "Christmas tree whisperer," Charlie Freemont (Tattiawna Jones), who's in charge of the project. Obviously, sparks begin to fly, and queer joy fills the air.
Watch it on Lifetime.