12 Black Movie F-Boys That Will Forever Leave a Bad Taste in Your Mouth
F-boys have been wreaking havoc in romantic relationships for years on and off-screen, especially in Black movies. Here are the ones we loathe.
One thing is for certain and two things are for sure; most of us still harbor some form of resentment against f-boys in Black movies. For some of us, these arrogant and selfish men remind us of the men we and our loved ones have dated in the past. On the flip side, some of them remind us of the very men in our lives we need to drop like a bad habit — no judgment. But if you are dealing with an f-boy, I suggest you run for the hills sis. Expeditiously!
Article continues below advertisement
That said, whether you've dealt with f-boys in real life or have only seen them in action on the big screen, these men serve as a cautionary reminder of what not to tolerate in romantic relationships. Also, they pinpoint specific behaviors and habits that are classified as red flags.
With that in mind, it's only right that we round up the f-boys in Black cinema that will forever leave a bad taste in our mouths. Hopefully, this serves as a reminder of why you should get these men out of your system ASAP.
Tommy "Buns" Bundy from 'Belly'
First and foremost, we must say "rest in peace" to DMX. The late rapper did one heck of a job as Tommy in the hit 1998 film, Belly. That said, we'd be remiss if we didn't include Tommy on our list as a f-boy. For starters, Tommy is as selfish as it comes. Throughout the film, Tommy only cared about the well-being of himself. Remember, he used Sincere's (Nas) name when he was arrested in Atlanta after fleeing New York. But let's get back to his f-boy ways.
Article continues below advertisement
Tommy was a serial womanizer who cheated on his longtime girlfriend, Kisha (Taral Hicks) with 16-year-old Kionna (LaVita Raynor) — yes this was very much against the law — among other women. Also, he never atoned for his behavior and simply put a Band-Aid over his trifling ways through intimacy and funding Kisha's lifestyle. Not to mention, after his house was raided on suspicion of drug activity, Kisha was taken into custody. Of course, Tommy fled the state, leaving Kisha to later be bonded out by Sincere's wife, Tionne (Tionne T-Boz Watkins). SMH!
Article continues below advertisement
Jody from 'Baby Boy'
Whew, chile! Where do we even begin with this one? Aside from BET annoying our spirit by playing this movie over and over, nothing annoys us more than Jody. Thanks to his character, the belief that Momma's boys are the worst was amplified upon the 2001 release of the film. For starters, he had not one but two baby mamas who he actively maintained romantic relationships with at the same time.
Article continues below advertisement
Plus, Jody cheated with multiple women he met through his "illegal clothing business," and used his baby mama Yvette's (Taraji P. Henson) car to get from point A to B instead of getting his own means of transportation. He often left Yvette without transportation since he wanted to flex in her car like it was his own.
Article continues below advertisement
Not to mention, he felt comfortable living with his mother and staying in the mindset of a child as opposed to a grown man with responsibilities and two children to feed. Then, when his mother finally put her foot down and told him to stop acting like a boy and be a man, he fought her boyfriend and left the house. Say it with us … f-boy!
Article continues below advertisement
Mike from 'Why Did I Get Married?'
Mike (Richard T. Jones) from Tyler Perry's hit 2007 film Why Did I Get Married? is the reason why folks named Mike could have a hard time in the dating field. If you remember the movie fondly, then you know that Mike was a menace to his wife, Sheila (Jill Scott). Mike made it his sole mission to disrespect Sheila daily about her weight and no longer being attracted to her — from calling her the "cow that jumped over the moon" to saying her "fat a-- needs some exercise."
Article continues below advertisement
Mike had the audacity to not only cheat on Sheila, but he decided to cheat with one of her best friends Trina (Denise Boutte), who Sheila invited on the annual couples trip. Not to mention, Mike was caught openly flirting and having relations with Trina in the vacation home.
Article continues below advertisement
Once Angela (Tasha Smith) blew the whistle about Mike's cheating, he went on to further disrespect Sheila with his cavalier attitude. Aside from Mike's mistreatment of Sheila, he disrespected the other wives, aired out secrets, and never took accountability for his actions.
Article continues below advertisement
Caine from 'Menace II Society'
Aside from Caine's (Tyrin Turner) illegal activities — from car theft to insurance scams — we can label him an f-boy. For starters, Caine seemed to have a long-standing relationship with Ronnie (Jada Pinkett Smith). However, that didn't stop him from fooling around with another woman Illena (Erin LeShawn Wiley). Illena later told him that she was pregnant and instead of taking responsibility, Caine decided to deny that the child was his, essentially removing himself from her life.
Article continues below advertisement
Making matters worse, after Illena's cousin confronted Caine about leaving her to handle the pregnancy alone, Caine viciously beat him up outside of his home. Nasty work.
Article continues below advertisement
Malcolm Moore from 'This Christmas'
Whew, this man makes our derriere itch. Malcolm (Laz Alonso) was a walking red flag throughout the film. He somehow was able to convince his wife Lisa (Regina King) to try and convince her siblings to sell their family dry cleaning business so he could use it to fund a housing project. Later in the film, we learned that the housing project was something he had in the works for some time with his sidepiece.
Article continues below advertisement
Lisa was aware of Malcolm's philandering and even learned that an emergency business trip during the holiday season to New York City was spent with his side piece. Although Lisa got him back good by ending the marriage, totaling his car, and giving him a beatdown of a lifetime courtesy of a belt and a bottle of baby oil, we have to acknowledge his supreme f-boy atrocities.
Article continues below advertisement
Hollywood from 'Love Jones'
There's no debate that Love Jones stands as one of the greatest Black love stories told. However, we have to highlight the f-boy in the film which is Hollywood (Bill Bellamy). From the beginning, it's clear that Hollywood had little to no respect for women. In fact, he had no qualms about harboring resentment with other men, including Darius (Larenz Tate), over women he wanted to date.
Article continues below advertisement
In the film, Hollywood violated the bro-code and decided to date Nina (Nia Long), who was in a quasi-situationship with Darius. And after he didn't get his way with Nina, he forced her to walk home alone at night in a Chicago suburb.
Article continues below advertisement
Bryan Palmer from 'The Brothers'
We could really do another article on Bill Bellamy's obsession with playing an f-boy. After his role as Hollywood in Love Jones, the actor decided he needed to portray the ultimate f-boy: Brian Palmer from the 2011 film, The Brothers. Bryan, an attorney from the hood, was a hot mess from his very first scene. During the scene, he called the judge who was handling his case — who happened to be his ex — a "b---h" in court.
Article continues below advertisement
To no one's surprise, Bryan got arrested, and instead of taking the blame for his faults, he decided to swear off Black women, because THEY were the real problem, not him. He spent the rest of the movie bashing Black women and literally sulking at his best friend Terry's (Shemar Moore) bachelorette party. This occurred after Bryan reminded Terry every chance he got that he, too, was once an f-boy after he announced he was getting married.
Article continues below advertisement
While Bryan ultimately came to his senses and discovered that his real issues stemmed from being raised by an emotionally unavailable mother (Aloma Wright), his past antics earned him a spot on our list!
Article continues below advertisement
Lance Sullivan from 'The Best Man'
Lance, Lance, Lance! The Best Man character, played by the decadent Morris Chestnut, is one f-boy you want to avoid. Lance, a famous football star, is a "my way or the highway" kind of f-boy who sees everyone else's flaws but not his own. When we meet Lance in the first Best Man, he's preparing for his wedding to the love of his life, Mia (Monica Calhoun).
Article continues below advertisement
During the pre-wedding festivities, Lance boasted about his sordid past, which included him cheating on Mia multiple times during their courtship. However, now that he was becoming a married man, Lance felt that it was the best time to stop stepping out on Mia. Peak f-boy behavior. And let's not forget Lance's machismo act when his friend Quentin (Terrence Howard) mentionedthe idea of Mia cheating on him, stating he's the "first, the last, and the only." So glad his BFF Harper (Taye Diggs) crushed that theory!
Article continues below advertisement
Kenneth Dawkins from 'Waiting to Exhale'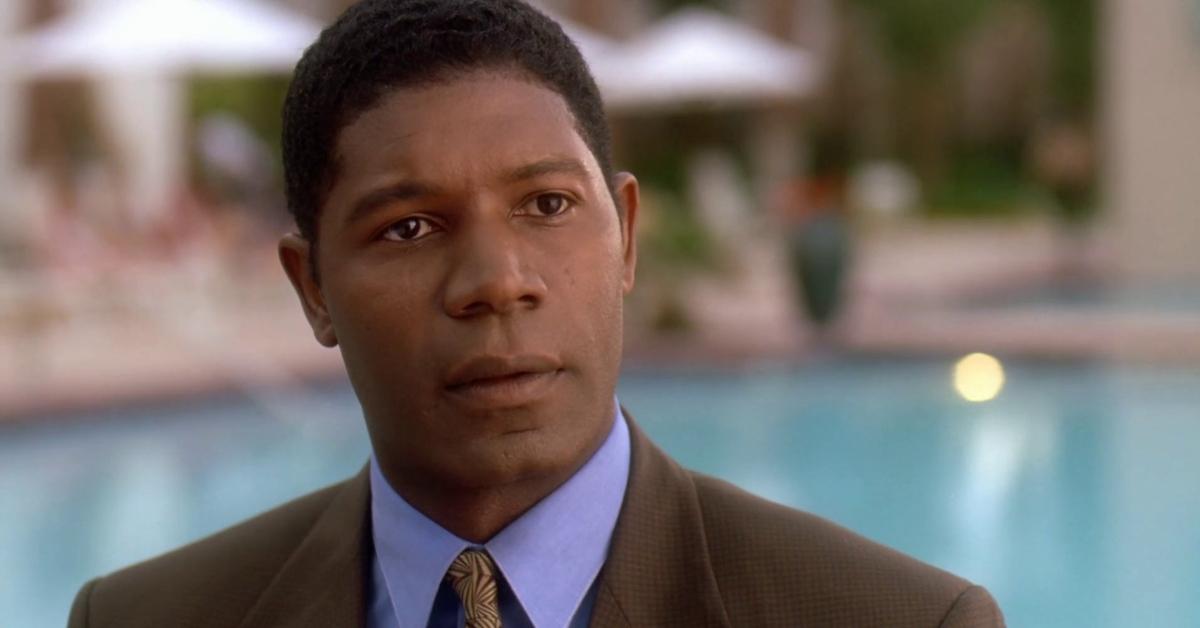 We're gonna throw this thang all the way back to one of the OG f-boys — Kenneth Dawkins (Dennis Haysbert) from Waiting to Exhale.
At the end of the film, Whitney Houston's character, Savannah, let go of Kenny and chose herself. But we'll never forget what he put her through. In fact, it's a story that has been told many times before. Although Kenny promised to leave his wife to be with Savannah, it became clear that he never would.
Article continues below advertisement
You see, Kenny tried to have his cake and eat it too. But Savannah wasn't having it.
Despite her mother's pleas to hold out and wait on Kenny to come around, she bossed up and let his wife have him. But she'd never be able to get back the time she wasted. Let that be a lesson to us all!
Article continues below advertisement
Marcus Graham from 'Boomerang'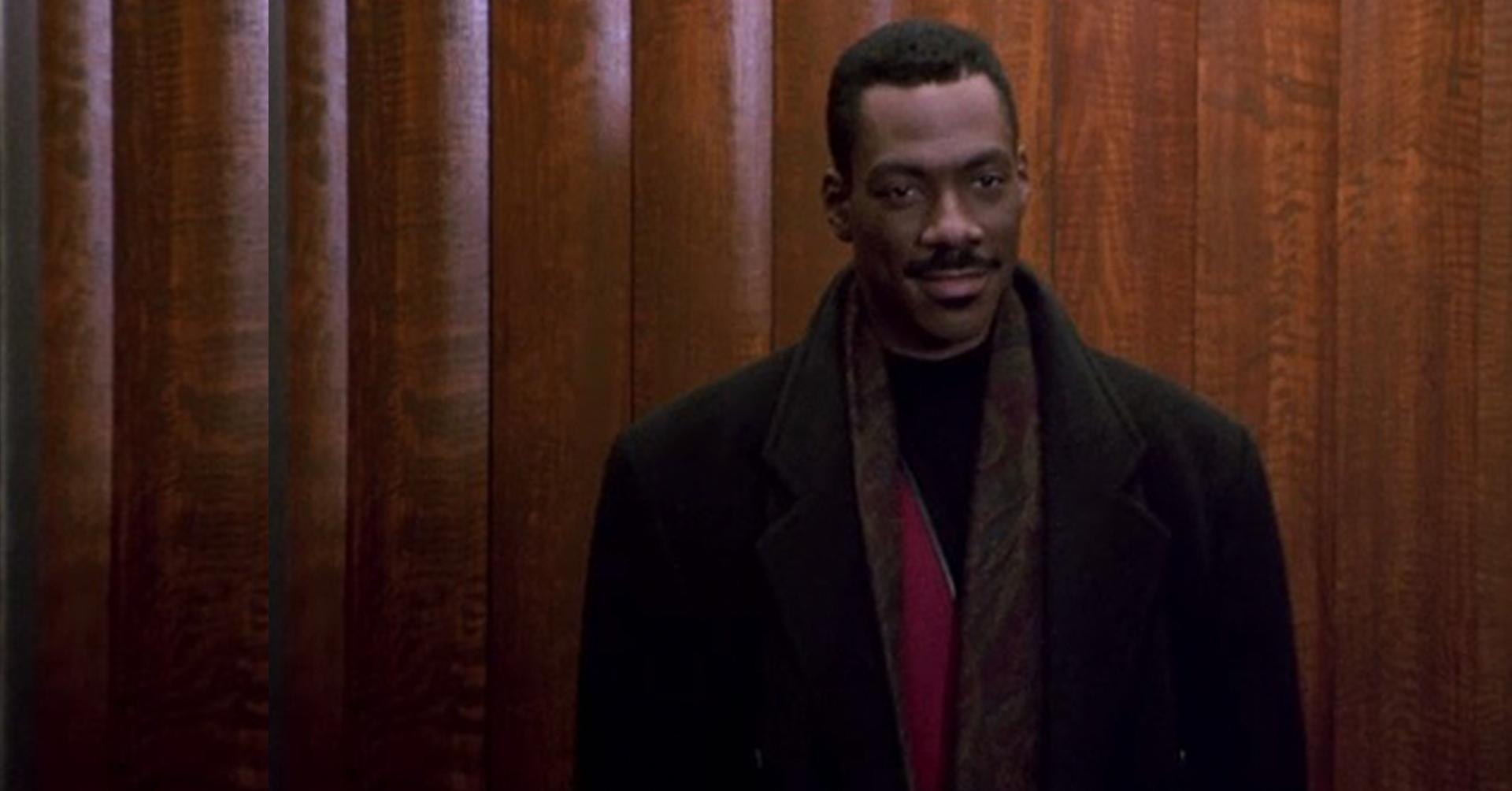 Eddie Murphy is cool and all, but Marcus Graham can get these hands. The womanizer got a taste of his own medicine after he fell for his boss, the original f-girl, Jacqueline (played by Robin Givens).
Enter Halle Berry's character, Angela.
Angela, who is also Marcus's co-worker, initially found herself in the friend zone with Marcus. It wasn't until after she went on a date with Marcus's best friend that he fell for her.
Article continues below advertisement
Both Marcus and his homeboy had feelings for Angela, but Marcus ended up getting the girl.
Soon enough, Jacqueline also caught wind of Marcus and Angela's relationship and intervened.
Like the f-boy he is, Marcus went running back — ultimately breaking Angela's heart and ours too. Just when we thought Marcus had changed, he was right back on his bulls--t, and honestly, we'll never forgive him for it.
Article continues below advertisement
Zeke from 'Think Like a Man'
Zeke (Romany Malco) aka Freaky Zekey was a menace to women in the 2012 film Think Like a Man. A true womanizer, Zeke had tons of women on his roster with no intentions of committing to anyone. In the film, Zeke even went as far as wrongly accusing a woman of sending him a sexting message and ended up getting a door slammed in his face. Zeke even shared that he prefered women with no morals.
Article continues below advertisement
However, once he met Mya (Megan Good), who appeared to be the ultimate challenge, he attempted to try and wear her down so they could hook up. Surprisingly, he ended up falling in love with Mya. However, he nearly lost Mya after she realized he got a copy of the book, Think Like a Man, written by Steve Harvey, that guides Mya and other women through their dating experiences. So, while he eventually left his f-boy ways behind, his actions earned him a spot on our list.
Article continues below advertisement
Charles from 'Diary of a Mad Black Woman'
Last but certainly not least, we have Charles (Steve Harris) in Tyler Perry's Diary of a Mad Black Woman. Charles was the true definition of a f-boy. In the film, Charles mistreated his wife Helen (Kimberly Elise) throughout 18 years of marriage. Charles cheated on Helen with countless women and even had a family with another woman — two children to be exact. Throughout the years, Charles's exploits caused Helen major stress that resulted in her having several miscarriages.
Article continues below advertisement
Charles decided to throw Helen, a housewife, out of their shared multi-million dollar home in favor of his mistress and their children. Essentially, he left Helen with no money, no assets, nothing to start her life over post-divorce. However, in an interesting turn of events, Charles got shot in court and nearly lost his life. While his mistress wanted to make the decision to cut off his life support, Helen, who was still legally his wife, saved his life.
Article continues below advertisement
Charles's mistress fled with their children and all of his money. Charles was left temporarily paralyzed due to injuries sustained from the shooting. And while he eventually apologized to Helen for doing her wrong throughout their marriage and managed to walk again, Helen moved on with a new man.
So as you can see, Charles exhibited prime f-boy behavior.