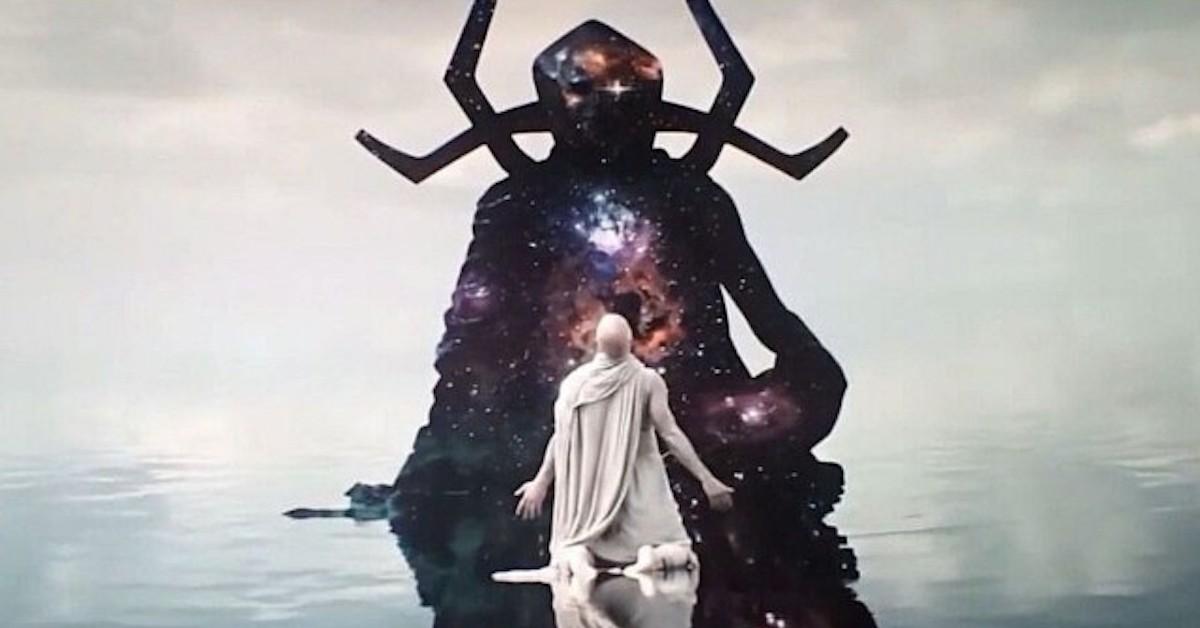 'Thor: Love and Thunder' Introduces the MCU to the Embodiment of the Universe (SPOILERS)
Spoiler alert: This article contains spoilers for Thor: Love and Thunder.
It's the biggest day of the year! No, it's not Christmas … It's Disney Plus day! This means that some of our favorite movies and television shows are making their premiere on Disney Plus, and we can celebrate by watching them. One such movie is Thor: Love and Thunder, which was first released in theaters around the world earlier this year. And to many casual at-home MCU fans, the character Eternity inspires some questions.
Article continues below advertisement
Eternity becomes a major figure in Thor: Love and Thunder, and while some of us may know the word, "eternity," to just mean "all time," Eternity also happens to be a very powerful Marvel entity. So who is Eternity? We do our best to explain Eternity's existence in the Marvel Universe. Plus, is Eternity a Celestial?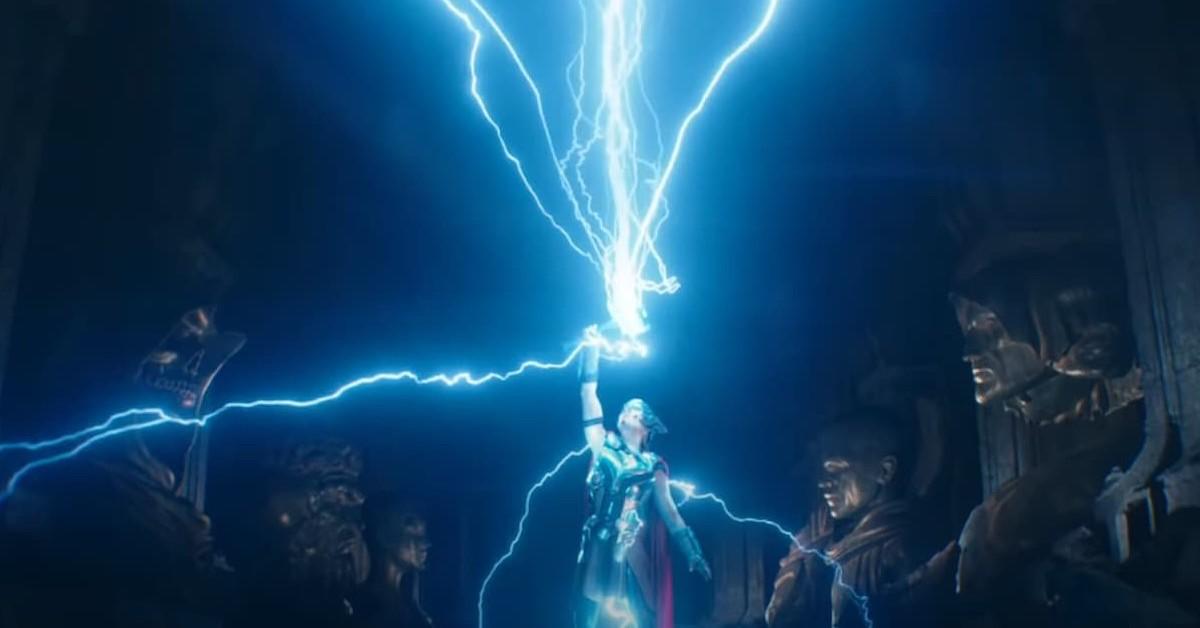 Article continues below advertisement
Eternity is a major figure in 'Thor: Love and Thunder.'
In Thor: Love and Thunder, we learn that if Gorr the God Butcher (Christian Bale) can get to Eternity, then he can wipe out all the gods in the universe in one stroke. Gorr's motives come from the death of his daughter because of the carelessness of his god, and so he believes that the power gods have over humans is unjust.
It's easy to be empathetic towards his story, but his desire to wipe out all the gods includes Thor and Loki, to name a couple of our favorites, so we still need Gorr to fail in his mission.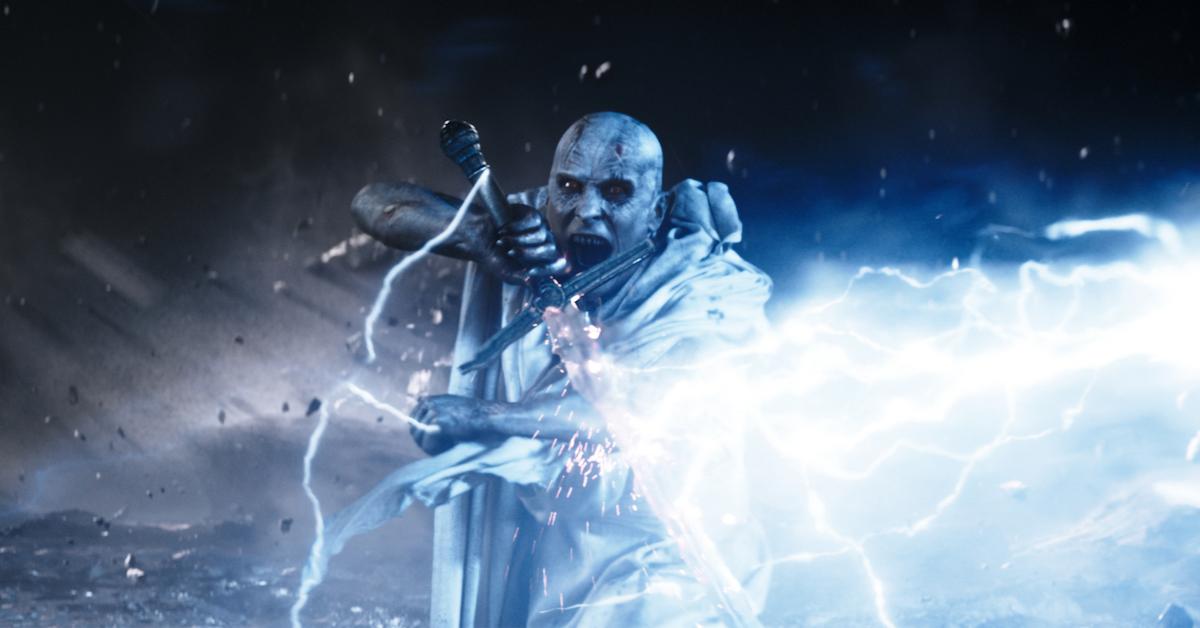 Article continues below advertisement
However, in the second act of Thor: Love and Thunder, Gorr is able to reach the gates of Eternity thanks to Thor's magical ax, Stormbreaker. Luckily for the gods, Thor goes along with Gorr, and they meet a silhouette of stars: Eternity. The lore of the universe is that Gorr can make a wish, and Eternity must grant it.
However, Thor appeals to Gorr's love for his daughter, and instead of wishing for revenge on the gods, Gorr wishes to give his daughter life. Eternity grants this wish, Gorr dies at the hands of the Necrosword's dark magic, and Thor raises Gorr's daughter, nicknamed Love, as if she were his own.
Article continues below advertisement
Is Eternity a Celestial? The Marvel Comics version of Eternity teaches us more about this mystical character.
In the Marvel comic books, Eternity is even more powerful than he appears to be in the MCU. Eternity is actually the embodiment of the Universe, along with his sister, Infinity. According to the comics, Eternity is a cosmic-level entity, but not a Celestial, as the Celestials are a specific type of cosmic being created by the First Firmament. In fact, Celestials are part of Eternity, as is the entire Marvel universe.
It can be tricky to wrap our heads around, especially because Eternity can take a physical form. However, Eternity subsists on everything that exists within the universe, and the universe exists because of Eternity. In one storyline, Captain Marvel works with Eternity's son, Entropy, to kill Eternity, but in doing so, they destroy the universe. They later regret this, and Entropy becomes the new Eternity.
Article continues below advertisement
In the Marvel comics, the only being more powerful than Eternity/Infinity is the Living Tribunal, who embodies the multiverse rather than the universe. And although it seems like Eternity is omnipotent, his opposing force is Death, while Infinity's opposing force is Oblivion. Together, these four cosmic beings make up the four corners of the Marvel universe.
It's unclear if Eternity will have this level of power within the MCU, but it's possible that we can definitely see and hear more about him. Perhaps he'll make an appearance in Loki Season 2, in which the sanctity of time is put into question.
Thor: Love and Thunder is now available to stream on Disney Plus.