The 'How I Met Your Father' Finale Takes Us on a Wild Trip Down Memory Lane
Many things happen in the Season 1 finale of 'How I Met Your Father,' so here's a recap of it all. Plus, our thoughts on what could happen in Season 2.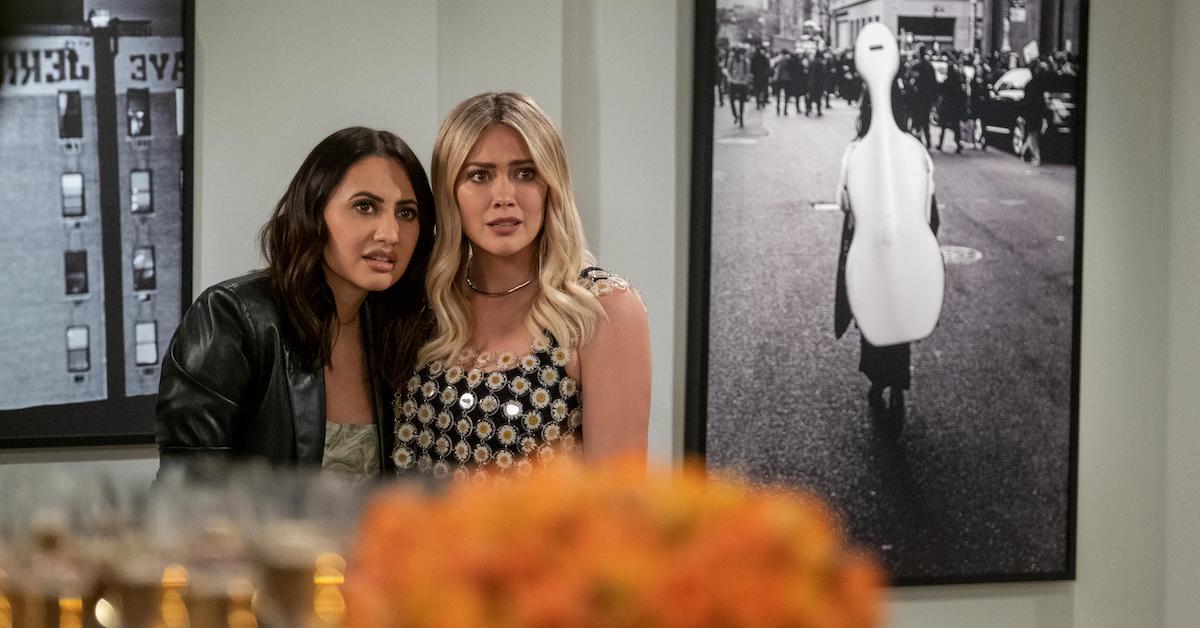 Right now, feelings around How I Met Your Father are pretty tepid. Due to some viewers' high expectations and the spinoff's cheesy jokes, fans of the original How I Met Your Mother have been unimpressed. But sticking through the first season pays its dividends, as the grand finale not only keeps the series moving quickly, but also keeps us on our toes.
Article continues below advertisement
Between multiple references to How I Met Your Mother, a positive outcome for the most likable character, some very welcome guest stars, and good romantic drama, the 25-minute finale has everything we could ask for from How I Met Your Father (although its comedy is still subpar). Here's our recap of the Season 1 finale, plus what we think could happen next.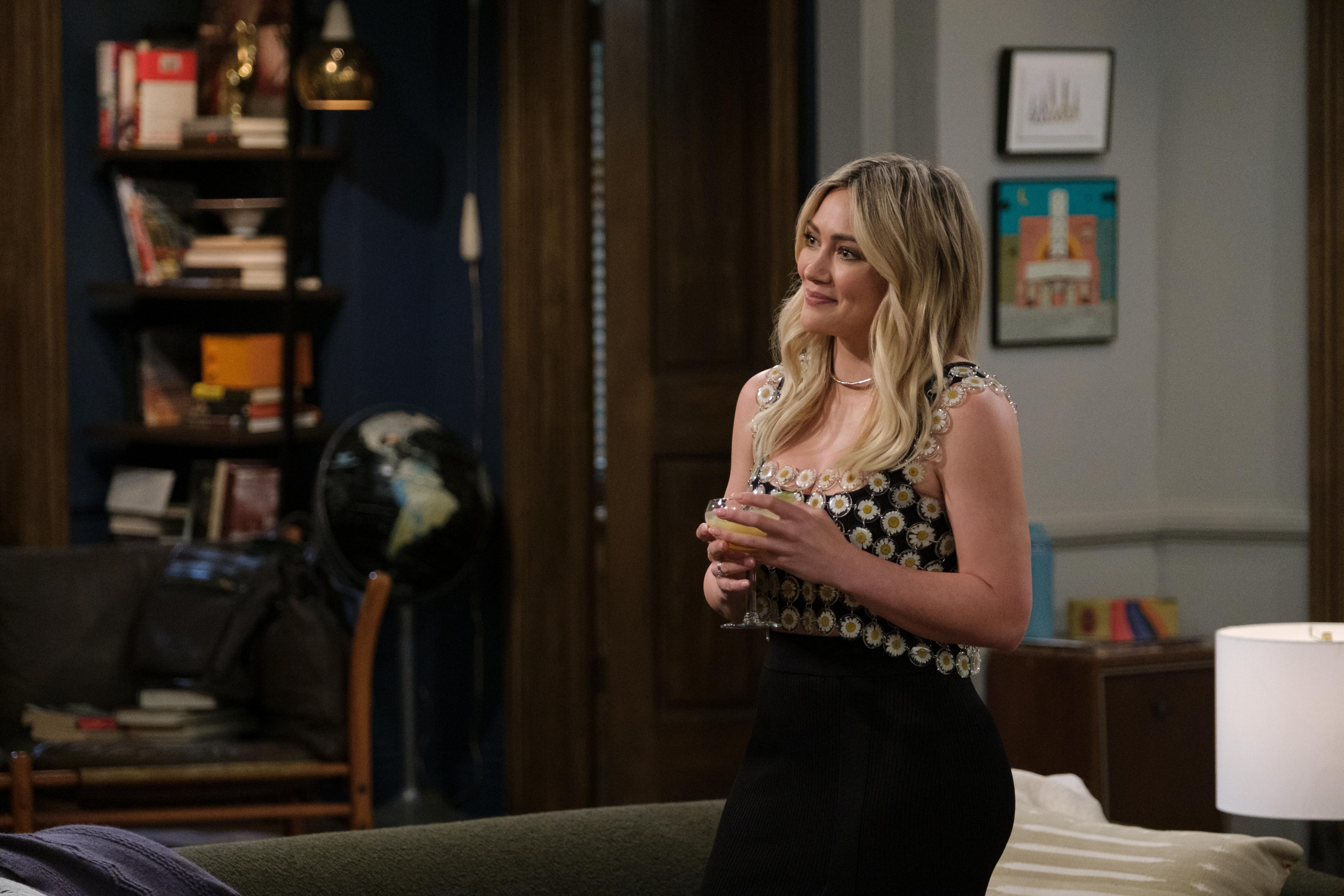 Article continues below advertisement
The 'How I Met Your Father' Season 1 finale sets up Sophie and Jesse's love story.
It's still unclear if How I Met Your Father will track How I Met Your Mother by making the two leads the show's titular mother and father, but if so, Season 1 of HIMYF sets it up in just the right way. In Episode 8, Sophie (Hilary Duff) and Jesse (Christopher Lowell) share their first-ever kiss, and it's a big moment for their will-they-won't-they storyline. With a typical season running at only ten episodes, HIMYF is already moving quickly.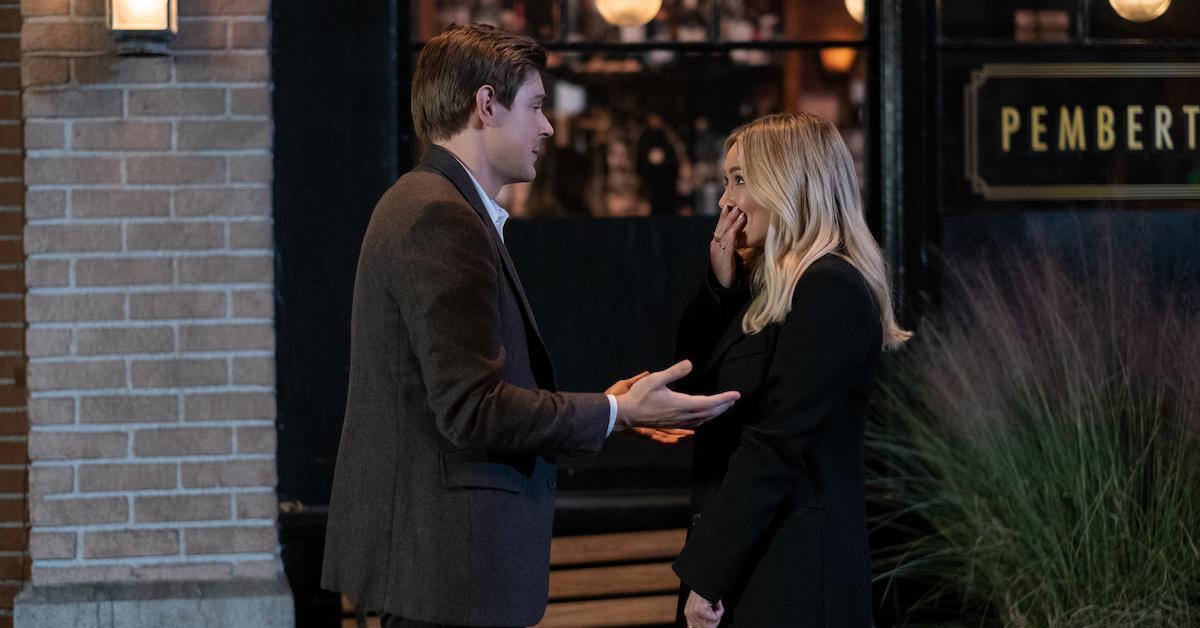 Article continues below advertisement
In Episode 9, Sophie and Jesse agree to go on a date, but Jesse spends the first half of his day with his ex-girlfriend, Meredith (Leighton Meester). The episode leaves off on a cliffhanger: Will Jesse show up to his date with Sophie?
In the finale, it turns out that he does! Thankfully, he tells Sophie the truth about Meredith immediately, after which Jesse and Sophie go on to have a very raunchy night together, in which Jesse even jokes, "Two times? What are we, porn stars?"
Sophie has a freak-out moment with Jesse that leads to a Shakespearean-style mishap in the 'HIMYF' Season 1 finale.
Even though the night is near-perfect, Jesse mumbles in his sleep, "I love you, Sophie," which naturally freaks Sophie out. It is technically their first date, and they've only been friends for ten episodes — who knows what an episode equals in human time? After his sleep-induced confession, Sophie rushes Jesse out in the morning and when they meet up for drinks before her big gallery show, she brings what he said up, hoping they can joke about how ridiculous it was.
Article continues below advertisement
But instead of having a laugh, Jesse reveals that he gave up his dreams of going on tour and being with Meredith for Sophie, which freaks her out again. Instead of arguing further, Jesse leaves, and Sophie ends up at none other than MacLaren's, the bar the gang notoriously hung out at in How I Met Your Mother. And who's sitting at the bar? The one and only famous reporter Robin Scherbatsky (Cobie Smulders)!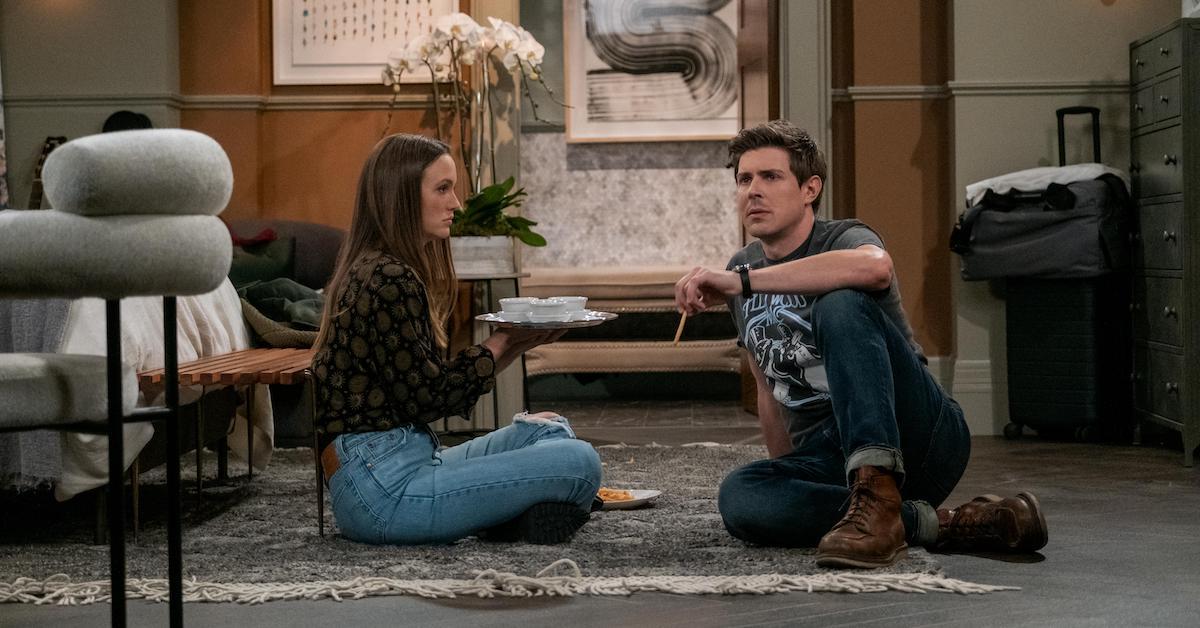 Article continues below advertisement
Coincidentally, Sophie is a fan of Robin's reporting, so they end up talking after Sophie tries and fails to order a whiskey (would a 30-year-old woman not know what "neat" and "on the rocks" mean?) The whole scene is a bit unbelievable, but we can't help but gush over Cobie's surprise appearance. Robin convinces Sophie to stop being afraid, and to talk to Jesse about her feelings and fears.
Things could work out better for the 'How I Met Your Father' characters in Season 2.
When Sophie looks for Jesse to clear the air, she finds him kissing Meredith. Sophie goes back to Robin who tells Sophie, "Timing is everything" — something she would know. It's all a bit devastating, especially against the backdrop of secondary characters Valentina (Francia Raisa) and Charlie (Tom Ainsley) surprisingly breaking up because they want different things.
Article continues below advertisement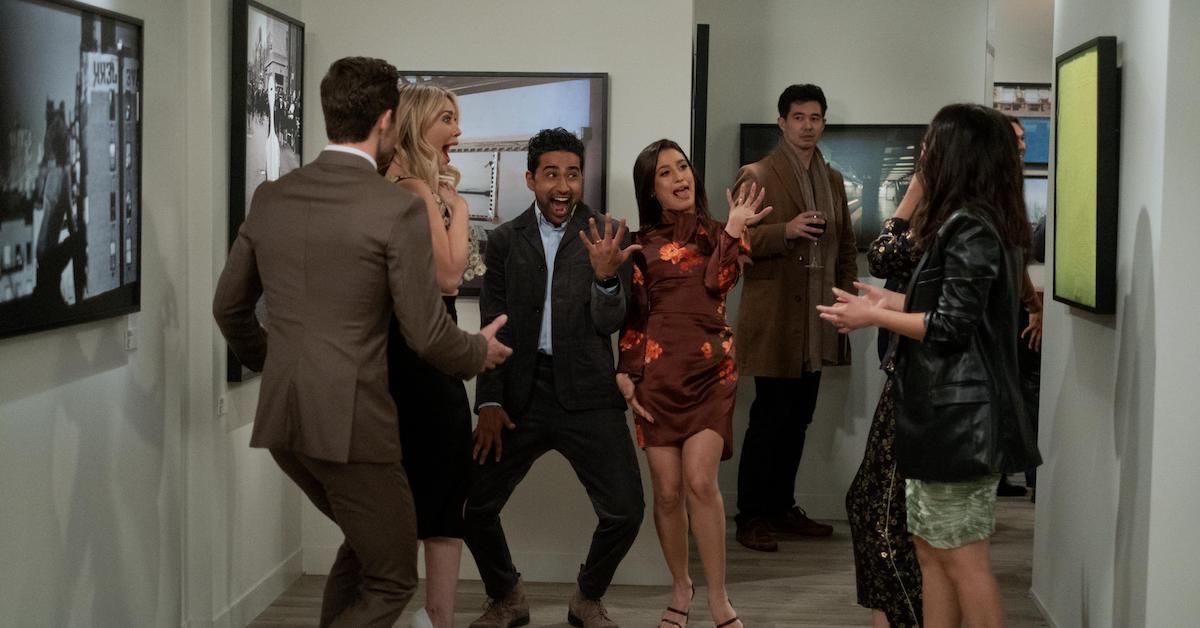 Meanwhile, Ellen (Tien Tran) spends the episode feeling anxious about whether she'll be hired for her dream job, but then she re-meets her dream girl, Rachel (Aby James), and ends up getting the job! Amidst all the stress of wedding planning, Sid (Suraj Sharma) and Hannah (Ashley Reyes) decide to elope. And for some reason, grown-up Sophie (Kim Cattrall) keeps telling her son about the Captain (Kyle MacLachlan) — yes, that captain — and his wife's divorce.
Article continues below advertisement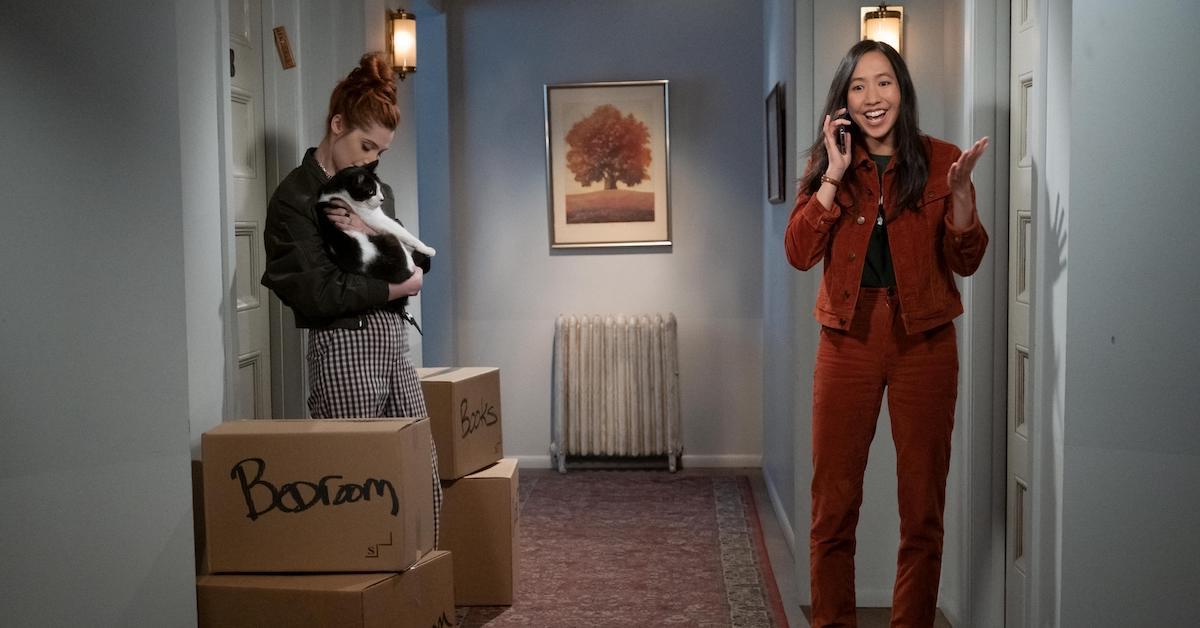 But it all makes sense when we learn that because of the divorce settlement, the Captain's wife decides to sink all of his boats, including the one that Ian left to work on in the pilot episode. Ian shows up at Sophie's gallery show, so our guess is that Sophie and Jesse will pretend everything is fine in Season 2, and she'll do her best to move on with Ian. But will it work out? If HIMYF is anything like the original series, probably not.
Season 1 of How I Met Your Father is now available to stream on Hulu.