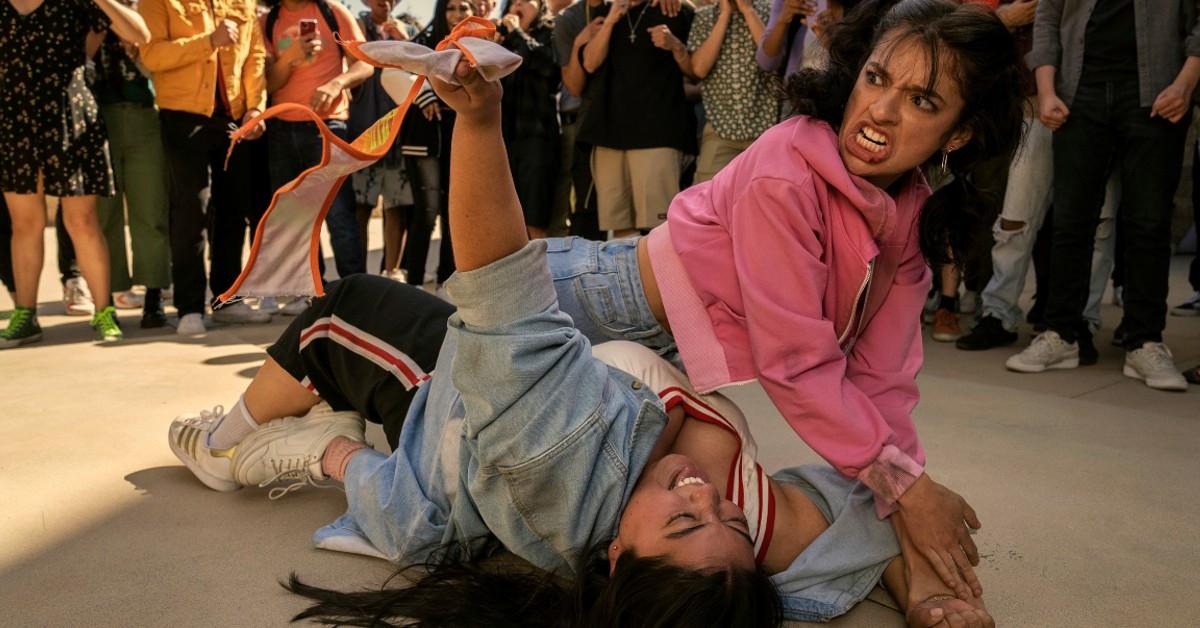 How Is 'Freeridge' Connected to 'On My Block'? Breaking Down the Link Between the Shows
Warning: The following article contains spoilers for the Netflix series Freeridge.
The opening shots of the newest Netflix series Freeridge doesn't throw any punches — well actually, a few are thrown, by Inez (Bryana Salaz) and Gloria (Keyla Monterroso Mejia) in the courtyard at their high school in the fictional town of Freeridge, LA. Did we mention that Inez and Gloria are sisters?
Article continues below advertisement
So, why is Freeridge being titled on Netflix as, On My Block: Freeridge? Is Freeridge connected to On My Block, another series about a group of teenagers growing up at a fictional LA high school?
Here's what we know.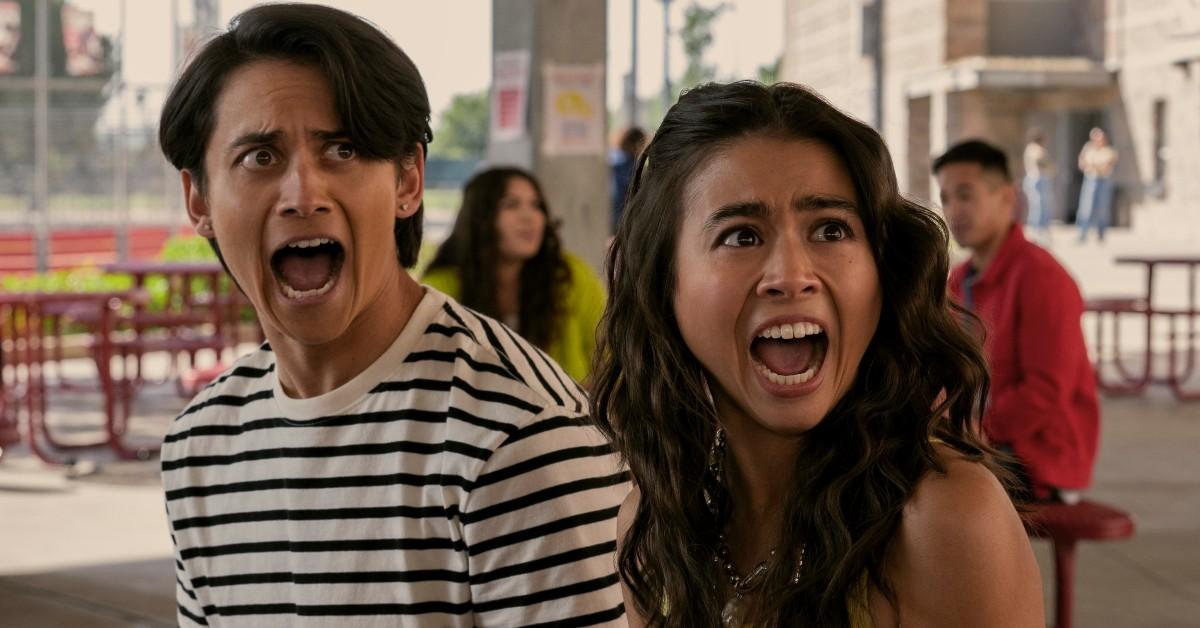 Article continues below advertisement
Is 'Freeridge' connected to 'On My Block'?
Yes, Freeridge is connected to On My Block — after all, it's a spinoff series! So both shows are set in the same universe (it's like Degrassi, except in LA.)
Freeridge and On My Block co-creator Lauren lungerich explained to Netflix's Tudum, "Fans should know that the new core four of Freeridge don't step into the shoes of our original crew. They step into their own shoes, right alongside the legacy of the kids who came before them."
The original On My Block core four of course, were Ruby (Jason Genao), Monse (Sierra Capri), Jamal (Brett Gray), and Cesar (Diego Tinoco). Jasmine (Jessica Marie Garcia) joined later, but the concept of the core four continues in Freeridge with Cameron (Tenzing Trainor), Demi (Ciara Riley Wilson), Inez (Bryana Salaz), and Gloria (Keyla Monterroso Mejia).
Lauren noted, "Where On My Block was driven by the boys, Freeridge is being driven by the girls."
Article continues below advertisement
Do any cast members from 'On My Block' appear in 'Freeridge'? (SPOILERS)
Peggy Blow is back on Freeridge, playing a wholly different character than her role as Ruby's abuelita in On My Block. However, the Freeridge core four hilariously mistake Peggy's Freeridge character for Ruby's abuelita (more specifically, they think it's the ghost of Ruby's abuelita), even though her actual name is Mariluna (and she's very much not dead, FYI).
Ruby and Jamal's parents also appear on Freeridge, thus adding another layer of connectivity between On My Block and Freeridge.
Article continues below advertisement
Will there be a Season 2 of 'Freeridge'?
On My Block was a beloved Netflix series for all of its 4 seasons (not enough, if you ask us!) So, will there be a second season of Freeridge?
As of Feb. 3, 2023, Netflix hasn't renewed Freeridge for a second season yet. However, given the success and existing fan base of the original series On My Block, it wouldn't be a huge surprise if we hear news of Freeridge Season 2 sometime soon!
Thankfully, you can binge-watch all eight episodes of Freeridge Season 1 now on Netflix. Each episode is about 30 minutes long, making the entire season the perfect Saturday afternoon binge-watching session.
And while we eagerly await word on Freeridge Season 2, you can also stream all four seasons of On My Block now on Netflix too! (Just don't forget to sign into your home Wi-Fi network every 31 days so you don't get locked out of Netflix!)