Who Is Jeremy Renner Dating Following His Life-Changing Snowplow Accident?
Fans want to know who Jeremy Renner is dating following his devastating snowplow accident. Read on for details of the actor's romantic life.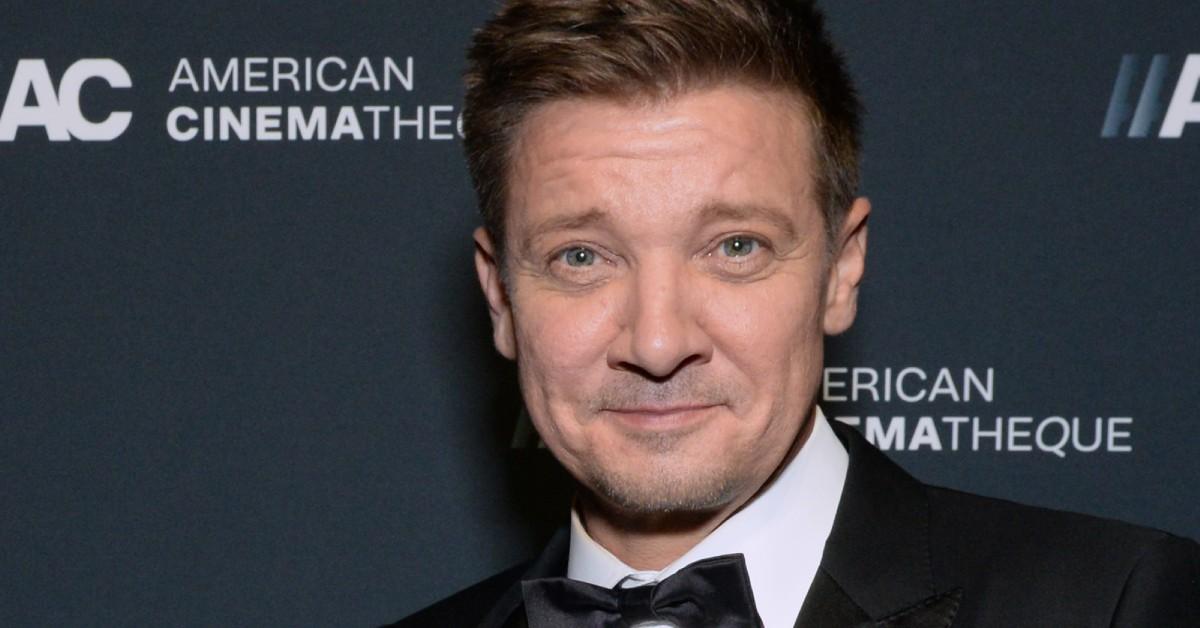 Until recently, actor Jeremy Renner was best known for movies such as The Town and The Hurt Locker. But a devastating snowplow accident changed that — and now, Jeremy's name is synonymous with miraculously surviving a terrifying ordeal that also saved his nephew's life.
Article continues below advertisement
The Avengers alum was previously married to Sonni Pacheco, and the two share a daughter named Ava. But has Jeremy moved on since the divorce? Who is he currently dating? Let's take a look at the A-lister's romantic status since his brutal accident.
So, who is Jeremy Renner dating after his accident?
Just as most of us were celebrating the New Year, Jeremy was in the hospital after essentially being run over by his own snowplow.
The actor shared a selfie from his hospital bed on Instagram, adding the caption, "Thank you all for your kind words. I'm too messed up now to type. But I send love to you all."
Article continues below advertisement
We wouldn't know too many details about what happened that fateful day until Jeremy opened up in an interview with Diane Sawyer. More on his emotional tell-all in a moment. First, as fans learn the harrowing circumstances of the accident, they also want to know if the Mayor of Kingstown star is dating anyone.
The answer is not really — or at least not that he has shared. After Jeremy's divorce from Sonni in 2015, he was reportedly coupled up with actress Eiza González. However, the two are seemingly not an item any longer.
Article continues below advertisement
It's worth noting that it can't be confirmed that Jeremy and Eiza were ever more than just friends, with reports suggesting their hangout was in a group only.
Article continues below advertisement
By all accounts, Jeremy is now single and focusing on recovering from his accident and being a dad to Ava. The star has openly gushed about his adoration for his only child, calling her "my number one" in a birthday tribute on Instagram.
Jeremy Renner is ready to talk about his horrifying accident.
On Thursday April 6, 2023, concerned fans finally saw Jeremy's interview with Diane about what really happened to him on the frightening day of the accident. "If I was there, on my own, that'd [have] been a horrible way to die. And surely I would've. Surely," he recounted.
His nephew Alex, who was in the snowplow's path, was not only the reason Jeremy dove in front of the giant piece of equipment, but he helped save his uncle's life.
Article continues below advertisement
Again taking to Instagram prior to the interview airing, Jeremy addressed his fans, saying, "Thank you for all the positive, loving prayers for me and my family! I am so truly grateful and honestly overwhelmed with such goodness. It has taken the immediate actions of so many people that have kept me here alive."
He then joked about free snowcat rides at his home — an offer the likes of even Ryan Reynolds had to essentially pass up.
"I would take a snowcat ride. I'm not even kidding," the Deadpool actor commented, qualifying, "But it has to be in the middle of summer. And only you inside the snowcat while I watch from a safe distance from your well appointed living room."