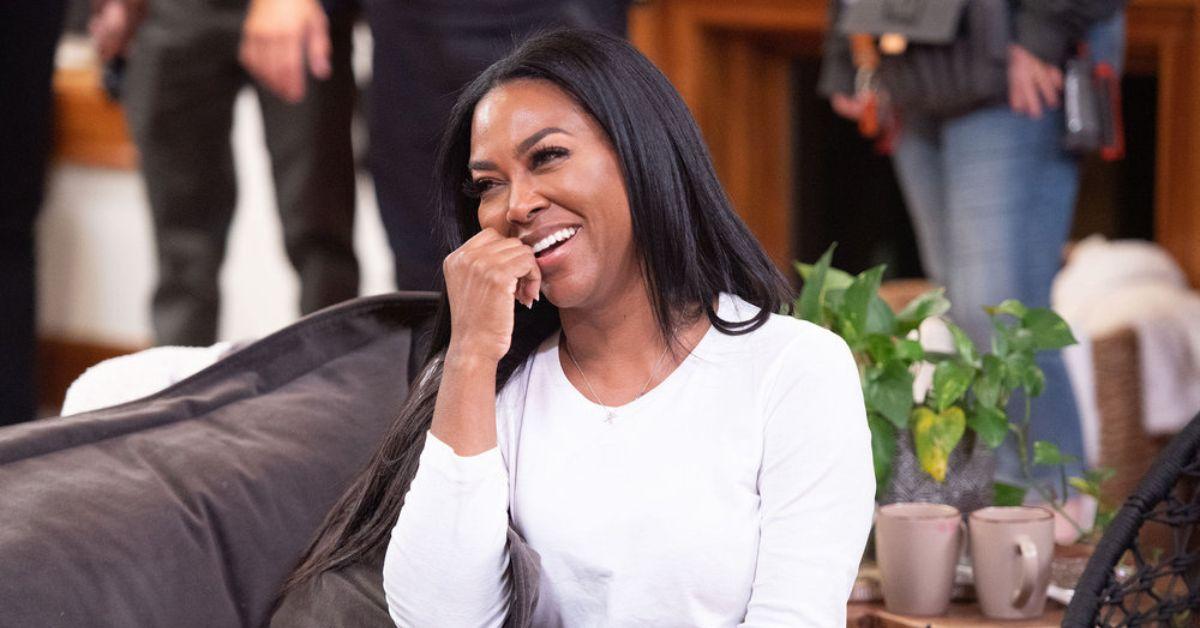 Is Kenya Moore Getting Fired From 'RHOA?' Rumors Resurface About Her Departure
Article continues below advertisement
Throughout the years, Kenya has proved that she's not afraid to tussle on camera. But with nine seasons under her belt, rumors have recently swirled about the network ending its relationship with the pageant queen. Scroll down to find out if Kenya Moore got fired from RHOA!
Article continues below advertisement
Did Kenya Moore get fired from 'RHOA?'
So, did Kenya get fired from The Real Housewives of Atlanta? The short answer is no. Kenya returned to the reality show in Season 14 and since its premiere, neither Kenya nor Bravo's team has announced that this season would be her last, so it's unclear how the rumors began.
Kenya's firing rumors have long been a part of her lore on the show. In September 2021, reports swirled she was leaving RHOA amid declining ratings from Season 13. The Detroit native is still considered one of RHOA's top villains, as she seemingly feuds with someone each season. On several occasions, viewers have gone to social media to demand she leave RHOA. However, Kenya's fans always jump to her defense, stating she's the only reason they continue tuning in.
Article continues below advertisement
Article continues below advertisement
Kenya hasn't addressed any recent rumors that she's getting fired from RHOA. Before Season 14 aired, she promised viewers they would see a different side of her, and she no longer wanted to be the show's bad guy.
"I'm the Kenya that I was always meant to be this season," she shared with Entertainment Tonight in April 2022. "It's so funny because I think that I got pegged into this villain role, and now it's like, girl, just let someone else have that baton."
Kenya Moore quit 'RHOA' in 2017.
Although Kenya's fans can likely hang tight for now, it makes sense why her firing rumors could upset them. Similar to NeNe and Sheree, Kenya temporarily turned in her peach in 2017. At the time, Kenya had recently married restauranteur Marc Daly and became pregnant with their daughter, Brooklyn Daly, shortly after that.
Article continues below advertisement
As Kenya's life changed, Bravo seemingly didn't support her choice to keep her marriage away from the cameras. According to sources, Bravo and Kenya were in a "messy" battle before deciding to part ways.
"Everyone wanted to have Kenya back, but they wanted to have the old Kenya back — the one who isn't afraid of the cameras," a source shared with People in July 2018. "You can't have secrets and be on reality TV. Especially when other Housewives are showing all of their lives — the good, bad, and the ugly. They need to see your life."
Article continues below advertisement
Even though she wasn't a Housewife at the time, Kenya appeared in one episode of RHOA Season 11. During the finale, she came to Cynthia Bailey's Seagrams Peach Bellini event without NeNe's approval. The argument affected NeNe and Cynthia's relationship since NeNe and Kenya were in a social media war off-camera.
Tune into The Real Housewives of Atlanta on Sunday nights at 8 p.m. ET on Bravo.