Is Kenya Moore Getting Fired From 'RHOA'? Rumors Resurface About Her Departure
Kenya Moore has been on 'The Real Housewives of Atlanta' since 2012. Amid discussions over her time on air, fans are concerned Season 15 will be her last.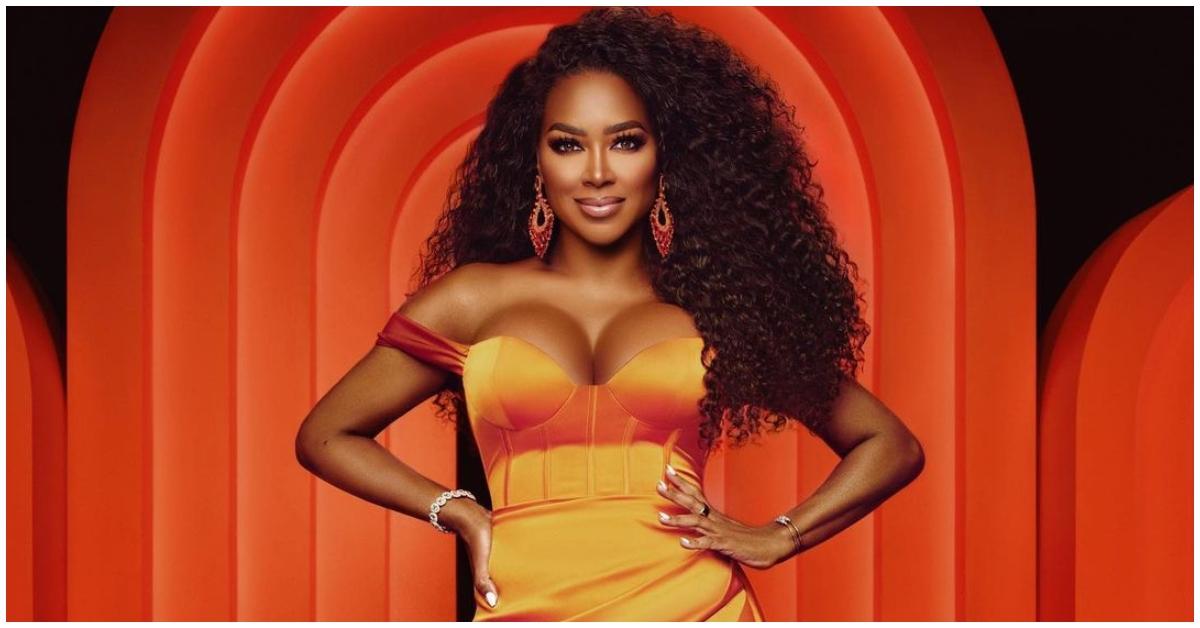 Article continues below advertisement
Throughout the years, Kenya has proved that she's not afraid to tussle on camera. But with several seasons under her belt, rumors have recently swirled about the network ending its relationship with the pageant queen. Scroll down to find out if Kenya Moore got fired from RHOA!
Article continues below advertisement
Did Kenya Moore get fired from 'RHOA?'
Rumors began surfacing that Kenya would be leaving RHOA ahead of the show's Season 15 finale. However, Kenya fanned the flames that she would be leaving amid one of her scenes from the finale being cut out.
The RHOA Season 15 finale ended on Sunday, Aug. 27, 2023, with Kandi Burruss and Todd Tucker's movie premiere for their film The Pass. The finale also showed Drew Sidora opening up about her and Ralph Pittman's divorce and Sanya Richards-Ross, unfortunately, suffering a miscarriage after discovering she was pregnant in a previous episode.
Article continues below advertisement
What the finale failed to show, however, was Kenya's opening for Kenya Moore Hair Spa. Kenya spent most of her season discussing her plans to create a Hair Spa as an extension of her haircare line, Kenya Moore Haircare. Kenya's event included the entire RHOA cast, Claudia Jordan, and producers. However, the scene never aired in the finale and barely gave her salon any screen time.
Article continues below advertisement
Ahead of the season finale, Kenya discussed her grievances over her salon being left out of the show on X. In one post, the mother of one replied to another user who didn't believe RHOA intentionally left her spa on the editing floor by stating they neglected to show the beginning and ending of her journey.
"Completely false," Kenya replied. "I wanted it seen bc it's marketing and the show FOLLOWS my life. My salon spa opening has a beginning, middle, and end. The end (opening and completion) was intentionally deleted while others were focused on that fell out of the sky."
Article continues below advertisement
The beauty entrepreneur also called production out for using "random scenes" to focus on her salon rather than showing the whole process. Kenya also said the producers cut out another scene from her daughter Brooklyn's Mermaid-themed birthday party. Kenya shared in her post that the party was attended by several RHOA stars and their children but still didn't make it on the show.
"Oh let's not forget THEY didn't film or show Brooklyn's 3rd birthday party where we dressed up as mermaids," Kenya wrote. "ALL the #RHOA kids were there including @EvaMarcille kids, Ace, Anaya, Blaze, Shya…@ak_gobang kids, etc.
Article continues below advertisement
Kenya Moore quit 'RHOA' in 2017.
Based on Kenya's tweets, it doesn't seem like she will be fired from RHOA. However, it does look like another break might be in the longtime peach holder's future.
Similar to NeNe and Sheree, Kenya temporarily turned in her peach in 2017. At the time, Kenya had recently married restauranteur Marc Daly and became pregnant with their daughter, Brooklyn Daly, shortly after that.
Article continues below advertisement
As Kenya's life changed, Bravo seemingly didn't support her choice to keep her marriage away from the cameras. According to sources, Bravo and Kenya were in a "messy" battle before deciding to part ways.
"Everyone wanted to have Kenya back, but they wanted to have the old Kenya back — the one who isn't afraid of the cameras," a source shared with People in July 2018. "You can't have secrets and be on reality TV. Especially when other Housewives are showing all of their lives — the good, bad, and the ugly. They need to see your life."
Article continues below advertisement
Kenya also made similar comments when she appeared on former RHOA EP Carlos King's podcast, Reality With the King. During the two-part podcast that aired in August 2023, Carlos asked Kenya if she felt she was "punished" for marrying Marc off of the show, to which she said, "Of course." She claimed the network began treating her unfairly after the marriage was made public and denied her a special to document her pregnancy journey.
"I wanted a spin-off with my child having a baby, and I was denied that, and you know why."
Even though she wasn't a Housewife at the time, Kenya appeared in one episode of RHOA Season 11. During the finale, she came to Cynthia Bailey's Seagrams Peach Bellini event without NeNe's approval. The argument affected NeNe and Cynthia's relationship since NeNe and Kenya were in a social media war off-camera.
Tune into The Real Housewives of Atlanta on Sunday nights at 8 p.m. ET on Bravo.