Tamar Braxton Re-Hashes Kandi Burruss Feud, Says Kandi and Todd Tucker "Threatened" Her
Tamar Braxton and Kandi Burruss reportedly squashed their feud after appearing on 'Celebrity Big Brother' in 2019. Tamar confirmed it's not over yet.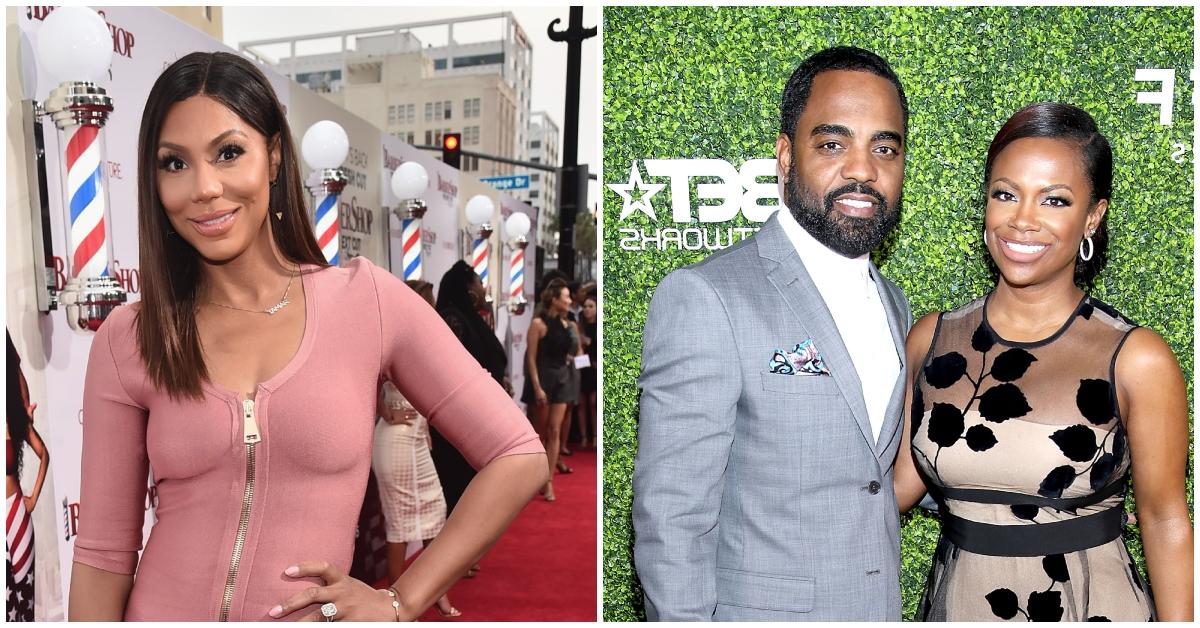 Singers and reality TV darlings Tamar Braxton and Kandi Burruss have plenty in common. The R&B icons reside in Atlanta, grew up in the music biz, have mutual friends like Kandi's Xscape groupmate Tiny Harris, and are now mothers juggling many hustles. Unfortunately, neither Tamar nor Kandi is a stranger to a feud … or two. The music vets have also had issues with each other for multiple years.
Article continues below advertisement
While Kandi and Tamar's fans hoped the women ended their beef when they competed together on Celebrity Big Brother, Tamar said Kandi and her husband, Todd Tucker, reportedly still want to keep the mess going. Here's what to know about Tamar Braxton and Kandi Burruss's feud.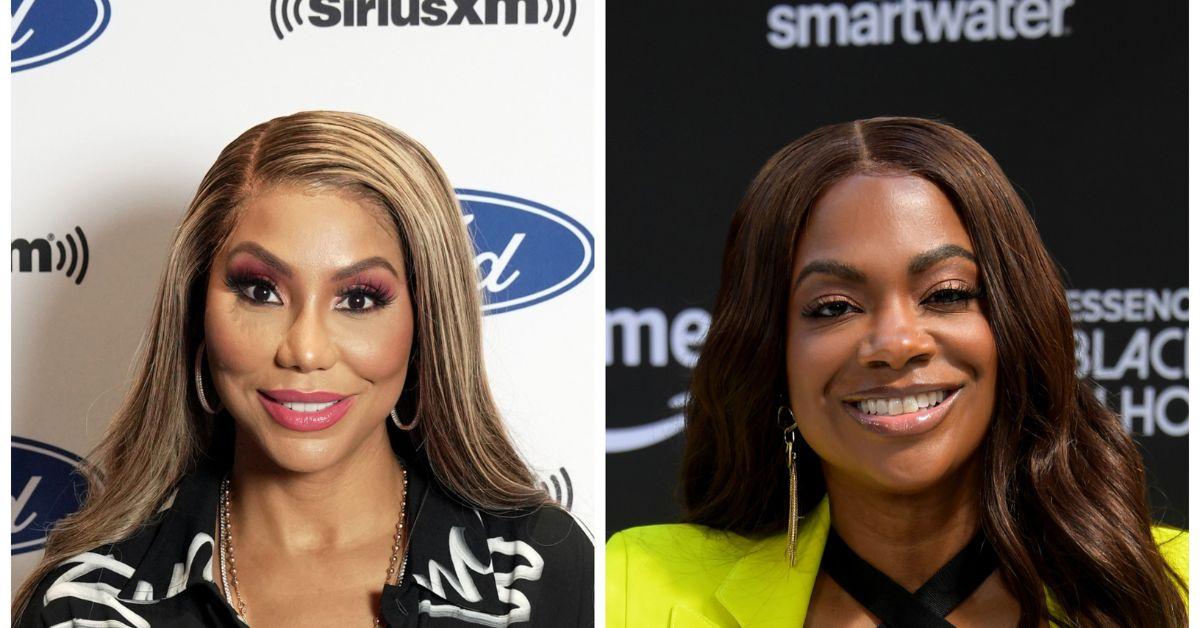 Article continues below advertisement
So, what happened between Tamar Braxton and Kandi Burruss? Tamar claimed Kandi and Todd Tucker "threatened" her.
Tamar and Kandi's issues happened before their Celebrity Big Brother appearance. However, once they joined the popular show, they tried being friends again. But both Tamar and Kandi admitted to having a rocky relationship over the years, which became dicier in December 2022.
The drama happened when Tamar wrote on her Instagram Story that someone from The Real Housewives of Atlanta and their husband "threatened" her. Tamar used the show's iconic peach symbol to confirm it was someone from the cast. Tamar also said the mystery person and her husband are "city officials" who would likely not want their business to come out.
"It's BEEF, and it's a REAL BEEF cause yo HUSBAND stepped to me! Periodt!" Tamar wrote on Instagram, per The Reality Rundown.
Article continues below advertisement
Following Tamar's posts, rumors swirled that Tamar was talking about Kandi and Todd. According to celebrity blogger @officialkenbarbie, the threat came from Todd and happened in Tampa, Fla., at a concert. Todd and Kandi were reportedly upset with Tamar for defending reality TV producer Carlos King. At the time, Kandi had publicly claimed that Carlos tried to steal her and Xscape's life story for a biopic.
Article continues below advertisement
"Apparently, there's been friction between [Kandi] and Tamar since Kandi wasn't feeling the feedback Tamar gave when discussing the allegations that producer #CarlosKing had begun working on an #Xscape biopic behind her back," KenBarbie wrote on Instagram in December 2022.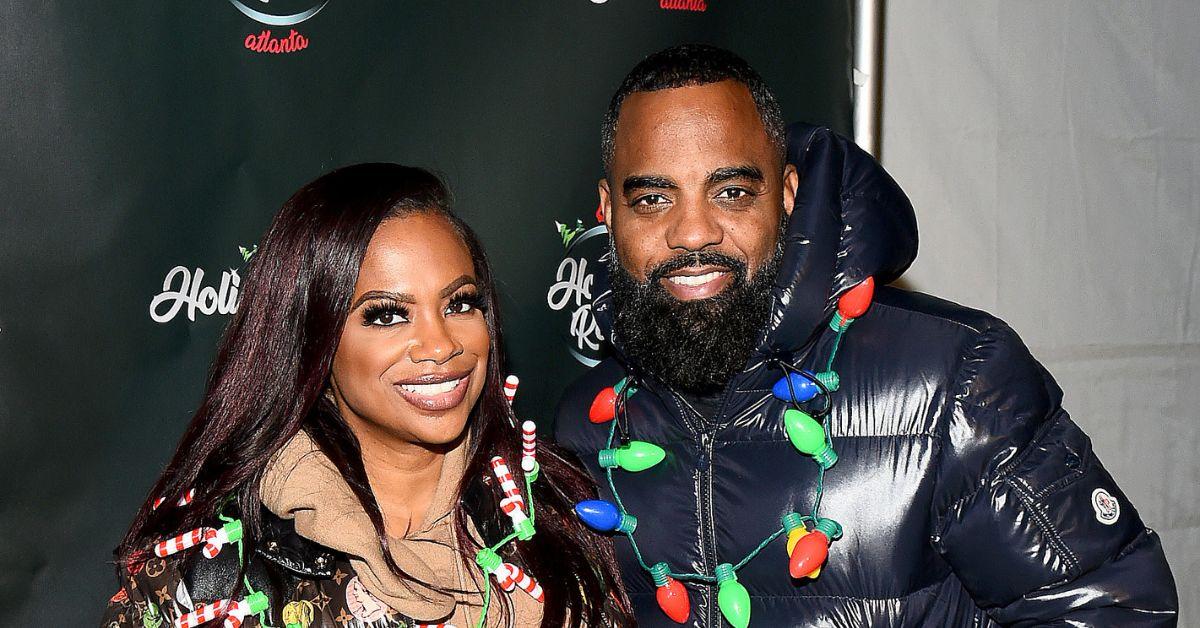 Article continues below advertisement
Tamar named Kandi as the mystery peach on 'Watch What Happens Live.'
Tamar never shared what her Instagram posts were about until several months later. During a guest appearance on Watch What Happens Live with Andy Cohen, The Queens Court star publicly discussed the post for the first time.
After a caller asked Tamar about the mysterious Instagram posts, Andy grilled Tamar about the message by naming several past and present RHOA cast members. His first choice was Eva Marcille, and Tamar confirmed it wasn't the supermodel. Then, Andy went to Drew Sidora. Tamar denied it was her before noting the star is "a full housewife."
Article continues below advertisement
Tamar's comment left the host to narrow it down to Kandi, though he didn't think it could've really been the OG cast member. Tamar responded by siping her drink, confirming Kandi was the culprit.
Article continues below advertisement
Andy asked how Tamar and Kandi "mended everything" on CBB, and Tamar replied that she too thought their drama was over and said she "had no idea" they were still beefing. Following the episode's airing, Tamar took to Twitter to further share her story.
Article continues below advertisement
"Before y'all start … I left the situation alone," Tamar said after noticing some discourse about her reveal on Twitter. "But the fact is Kandi [and] Todd wanted to fight me!! Periodt!! There were witnesses, and Jr came to the next show to check Todd, and she nor he won't address it cause how do [you] defend that? The facts are the facts tho. I'm off it #changed."
Kandi and Todd have yet to address Tamar's claims. However, many fans are hopeful Kandi will create a Speak On It video on the matter.