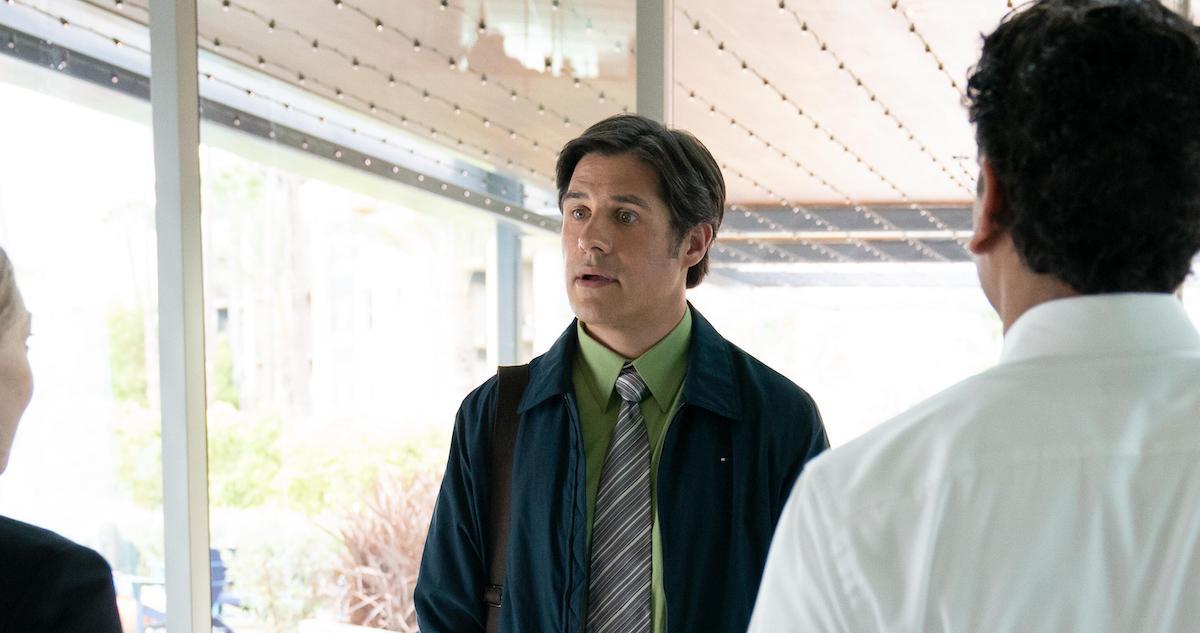 'The Dropout' Is Finally Introducing Us to the Heroes Who Took Down Theranos
Played by actor Rich Sommer in 'The Dropout,' Kevin Hunter is one of the many who helped take down Theranos. But who is he?
As we get deeper into Elizabeth Holmes's story in The Dropout, Hulu's newest limited series, the details get more and more convoluted. With a deal between Theranos and Walgreens taking over, certain characters are becoming more prominent in taking down Holmes, and Kevin Hunter is front and center.
Article continues below advertisement
In The Dropout, Kevin Hunter is the scientist Walgreens consults to examine Theranos's Edison machine — and he isn't quiet about his skepticism. So, what's going to happen with Kevin Hunter in The Dropout? If his character is anything like his real-life counterpart, Hunter, played by Rich Sommer, will be central in taking down Theranos.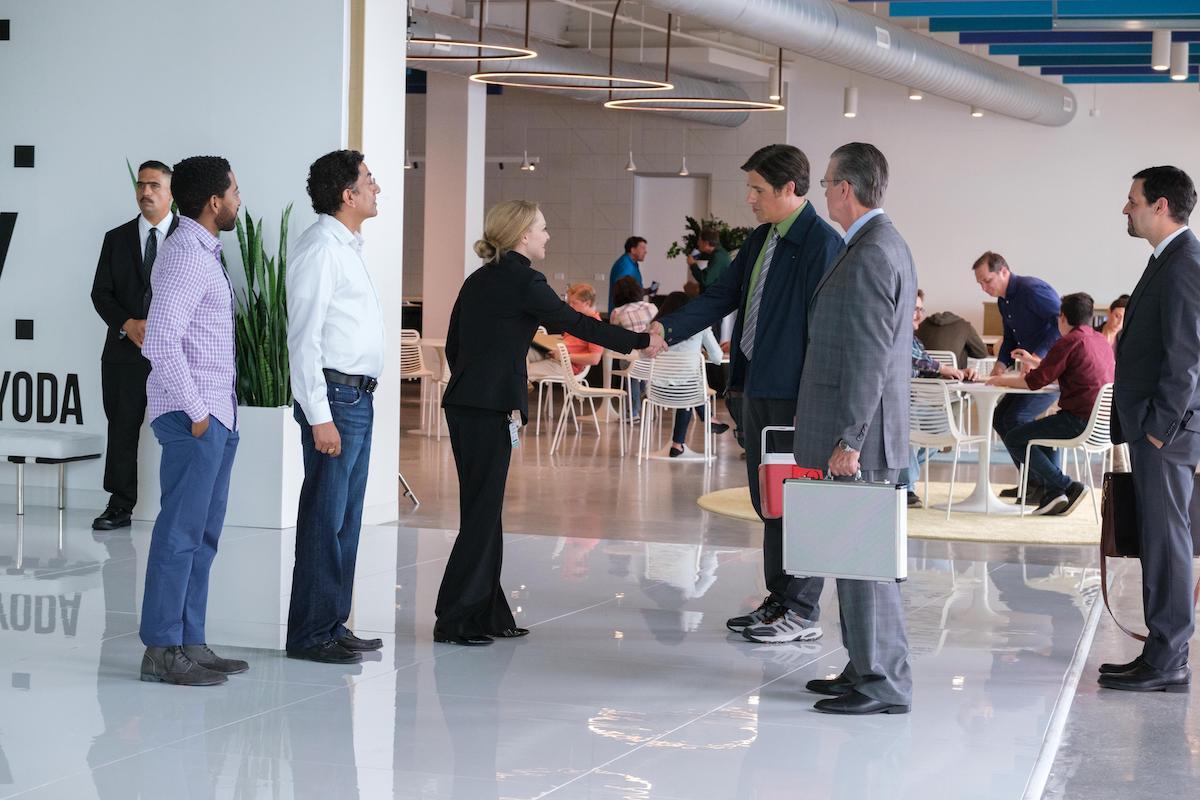 Article continues below advertisement
In reality, Kevin Hunter was one of the early Theranos skeptics who helped bring the company down.
So far, The Dropout has very effectively mirrored what happened in reality between Hunter, Holmes (played by Amanda Seyfried), and Theranos as a whole. As depicted in the Hulu series, the real-life Hunter was hired by Walgreens to take a look at Theranos's tech, just to make sure it worked. But knowing it didn't work, Holmes and her partner-in-crime, Sunny Balwani (played by Naveen Andrews), did everything they could to prevent Hunter from actually seeing the tech.
In one exchange in The Dropout, Elizabeth convinces Dr. Jay Rosan that since Hunter worked at Quest Diagnostics, he would try to steal Theranos's company secrets. This actually happened in reality too, with Holmes and Balwani going even further to prevent Hunter from stepping foot anywhere inside the Theranos building without supervision.
Article continues below advertisement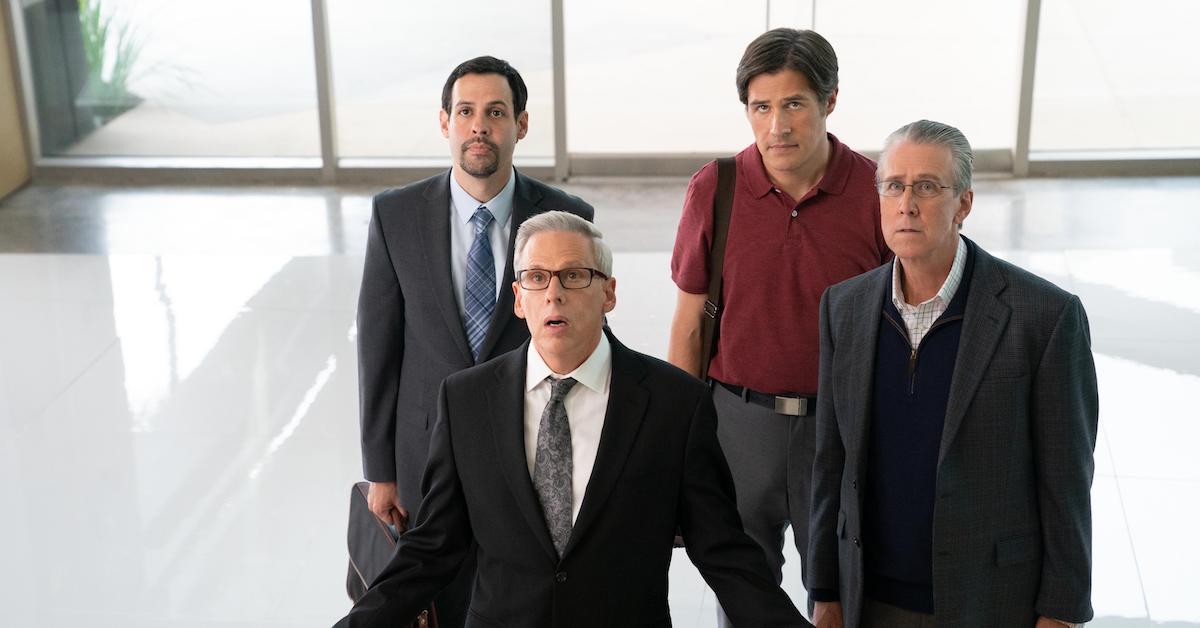 Hunter explained in The Dropout podcast, "They would literally walk us to the restroom and then walk us back so that we weren't around to look around or talk to anybody… Sunny would literally walk me to the restroom [and] wait outside the bathroom door for me and walk me back." This is strange behavior — we let elementary school kids go to the bathroom by themselves but Theranos can't allow the same for full-grown adults? It's an unprecedented level of mistrust.
Article continues below advertisement
Since Holmes never let Hunter test the Edison device at the Theranos headquarters, he was only able to tinker with it when he got his hands on a machine that was already at a Walgreens. "I never got it to do anything that turned out a test result that could be correlated with anything," Hunter reiterated in the podcast.
He eventually decided to leave Walgreens to avoid damaging his reputation, and contributed to John Carreyrou's scathing book that took down Theranos. Now, Hunter is the CEO, president, and managing partner of Colaborate, a "full-service laboratory consultancy."
Article continues below advertisement
Rich Sommer portrays Kevin Hunter in 'The Dropout.'
The Dropout takes the already-dramatic story of Elizabeth Holmes and brings it to life. The fun part about the series is that the actors are able to find some humor in the suspenseful tale. Through their performances and Michael Showalter's direction, the irony of the events that took over the world (Elizabeth Holmes was the youngest self-made female billionaire at one point) are brought to the forefront of the story.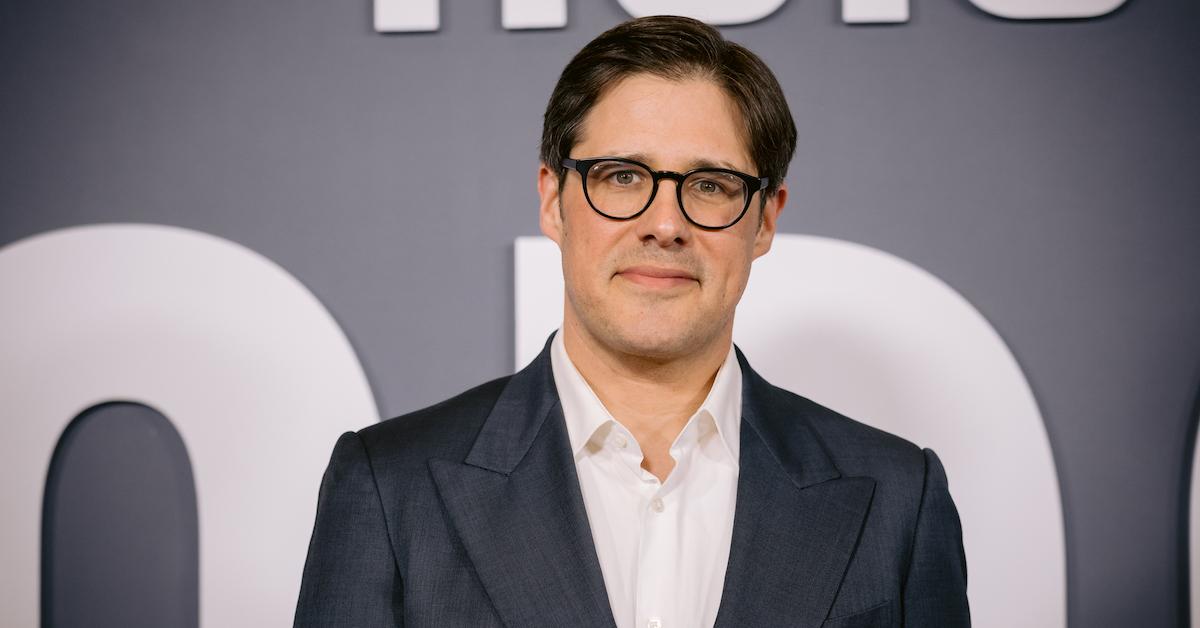 Article continues below advertisement
Rich Sommer as Kevin Hunter makes this irony all the more evident because Hunter knew that Theranos was fraudulent all along. The actor is also a familiar face to many of us. We recognize him as Harry Crane in Mad Men and as Mark Eagan in GLOW, but he's been acting on screen since 2004. He even had a small part as Anne Hathaway's character's friend, Doug, in The Devil Wears Prada.
Obviously, Kevin Hunter is very different from Sommer's Devil Wears Prada character, but Hunter's significance in the downfall of Theranos makes him just as fun for those of us watching at home.
New episodes of The Dropout drop every Thursday on Hulu.