Buzzy Cohen Had a Successful Career in the Music Industry Prior to 'Jeopardy!' Fame
'Jeopardy!' fans are lapping up charismatic contestant Buzzy Cohen, but what does he do for a living while not competing on/guest-hosting a game show?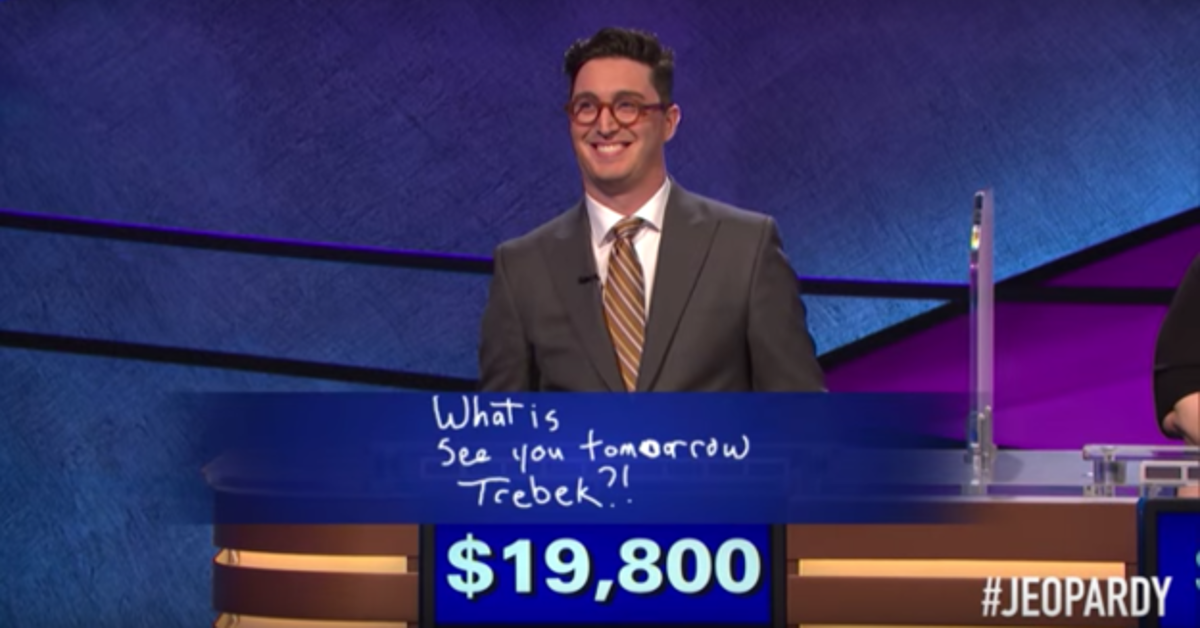 One might think that participating on Jeopardy! can't turn into a potential career, that it's just a shot at making some money while answering trivia questions. But if you believe that, you probably aren't that well-acquainted with the show.
Article continues below advertisement
Just take a look at Buzzy Cohen, who was selected as a guest-host for the long-running program after clocking a nine-game winning streak. Fans want to know: What does he do for a living?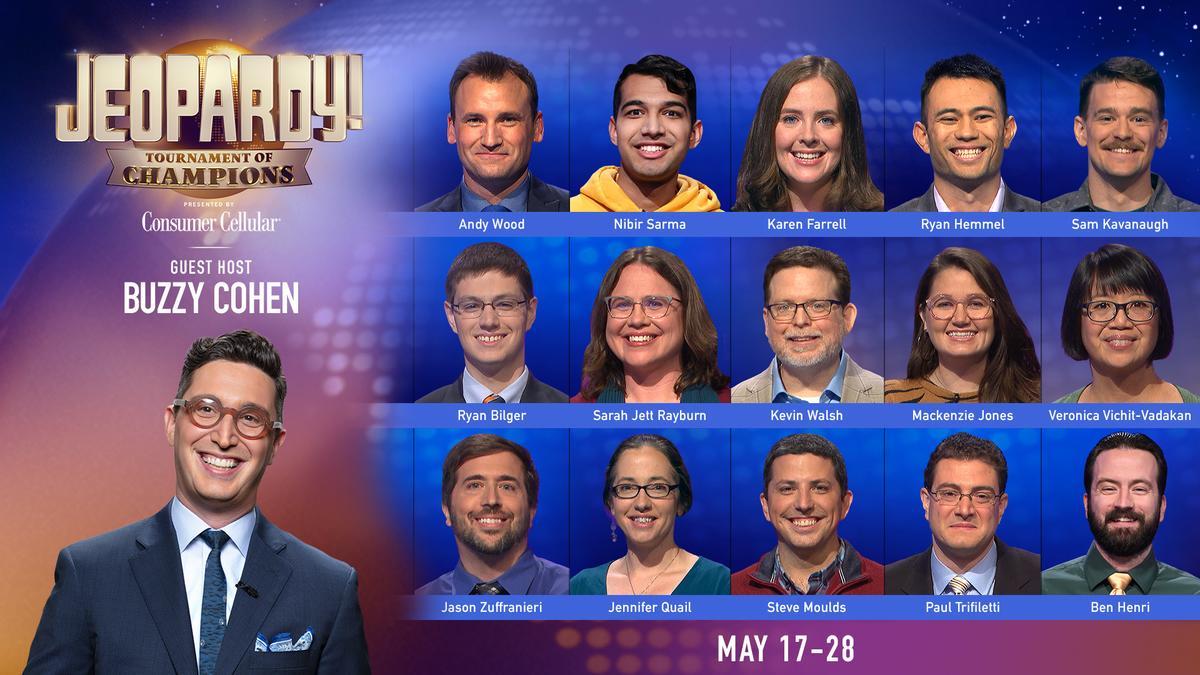 Article continues below advertisement
Seriously, what does Buzzy Cohen do for a living when he isn't ruling 'Jeopardy!'?
The man otherwise known as Austin Cohen (who was named after Steve Austin, the character in the Six Million Dollar Man) is the CEO of a company called The Teenage Diplomat. While its name sounds like it specializes in assisting the world's youth in getting involved in politics from a young age, it's actually a brand that makes jingles for commercials.
And its website is really, really good. The company has worked for some super high-profile companies like Facebook, Nike, Mountain Dew, Smirnoff, Infiniti, HP, Lyft, Instagram, Tinder, Chobani, and others. Not bad!
Article continues below advertisement
Buzzy was also the managing director of Squeak-E-Clean productions and a senior music supervisor at TBWA/Media Arts Lab, per his LinkedIn profile.
Buzzy enjoyed a whopping nine-game winning streak as a contestant on Jeopardy! and was dubbed "Mr. Personality" by Alex Trebek during his time on the show for his enthusiasm and passion for the game.
He's been pinned to host the Tournament of Champions for the show, which disqualifies him as a potential contestant from here on out. However, many believe that we'll be seeing a lot more of Buzzy on Jeopardy! for many years to come.
Article continues below advertisement
Who will succeed Alex Trebek as the host of 'Jeopardy!'?
That's the big question that has been on fans' minds after a slew of guest hosts have taken up the mantle for the popular and long-running quiz series.
Buzzy said that before Alex passed the two of them had discussed him potentially hosting the series someday.
Article continues below advertisement
"Alex and I had a funny exchange about my interest in potentially hosting someday when he retired, so the folks over at Jeopardy! knew that it's a dream of mine. I didn't think anything would come of it, and I certainly wasn't calling Sony, being like, 'Hey, can I get a shoutout?'" Buzzy said.
Article continues below advertisement
The list of 'Jeopardy!' guest hosts is extensive.
The greatest Jeopardy! contestant of all time, Ken Jennings, won a whopping $2.52 million and joined the show as a segment producer. Executive producer of the show Mike Richards (who also worked on Wheel of Fortune and The Price Is Right) also hosted; the dude has pretty much worked on every successful game show out there.
Article continues below advertisement
Katie Couric's also taken on guest-hosting duties, along with Dr. Oz, Aaron Rodgers, Anderson Cooper, Bill Whitaker, Mayim Bialik, Savannah Guthrie, Dr. Sanjay Gupta, George Stephanopoulos, Robin Roberts, LeVar Burton, David Faber, and Joe Buck.