The Muppets Have Returned for a Spooky Sleepover in 'Muppets Haunted Mansion'
We're dying to know all the spooky actors going bump in the night with the newest Muppet adventure. So, who is in 'Muppets Haunted Mansion'?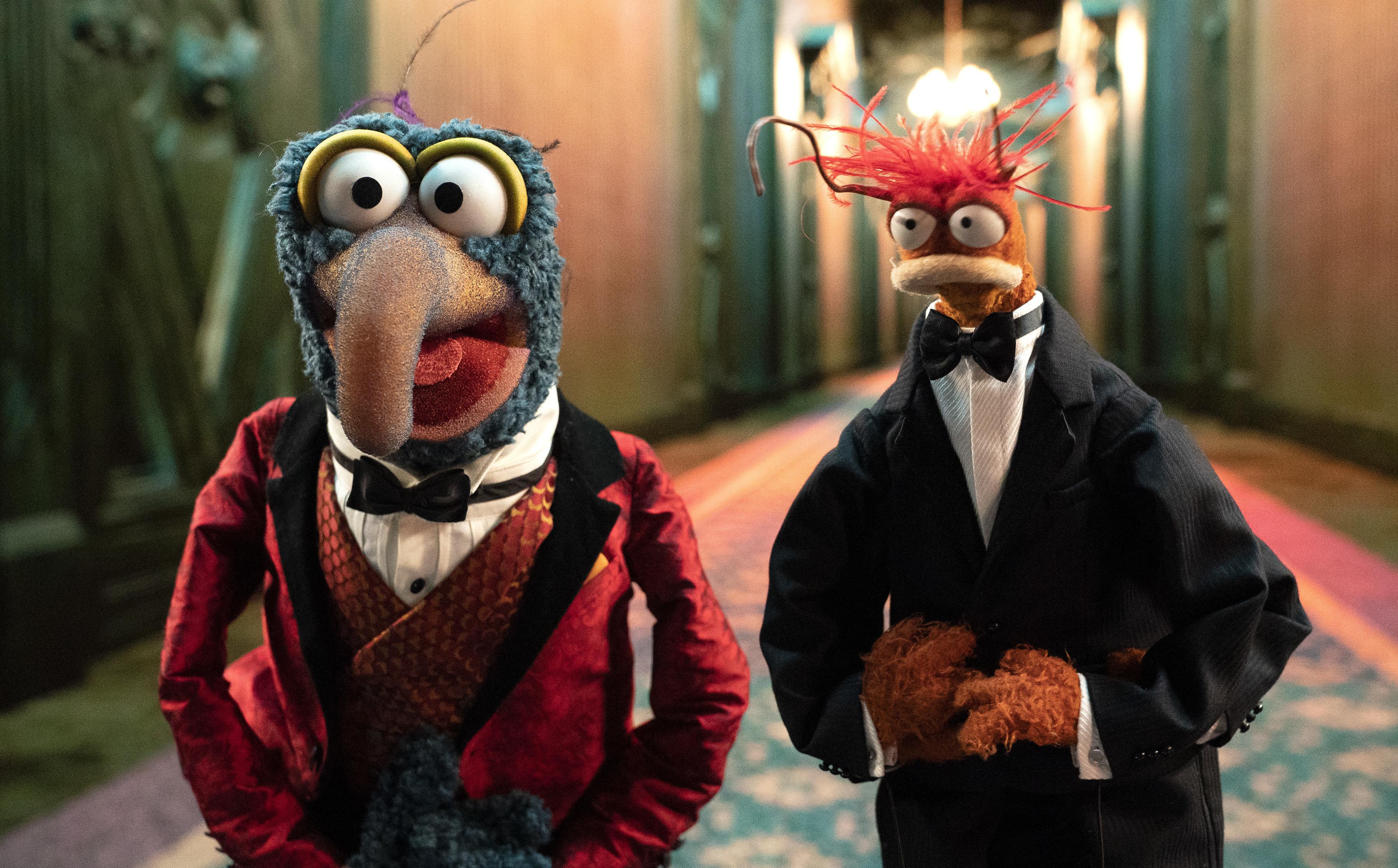 Has it really been seven years since the last Muppets movie? Yes, Muppets Most Wanted (starring Ricky Gervais, Ty Burrell, and Tina Fey) was released in 2014. Not only that, but this is the first Muppets Halloween movie. How can that be? How can the Muppets have tackled space (in the aptly named Muppets from Space) before they went to a haunted mansion? We'll elaborate on this in a minute. For now, we are dying (wink) to know who is in Muppets Haunted Mansion.
Article continues below advertisement
Who is in 'Muppets Haunted Mansion'?
As with most Muppet movies, Muppets Haunted Mansion has a mixture of Muppets and humans. This time they've added ghosts. On the corporeal front, we've got Will Arnett as the Ghost Host, Yvette Nicole Brown as the Hearse Driver who tells Gonzo she always drops people off but never picks them up, Darren Criss as the Caretaker who belts out the first song of the movie, and Taraji P. Henson as Constance Hatchaway, our beloved killer bride. Rounding out the human cast is Kim Irvine, Quinn McPherson, and John Stamos as himself.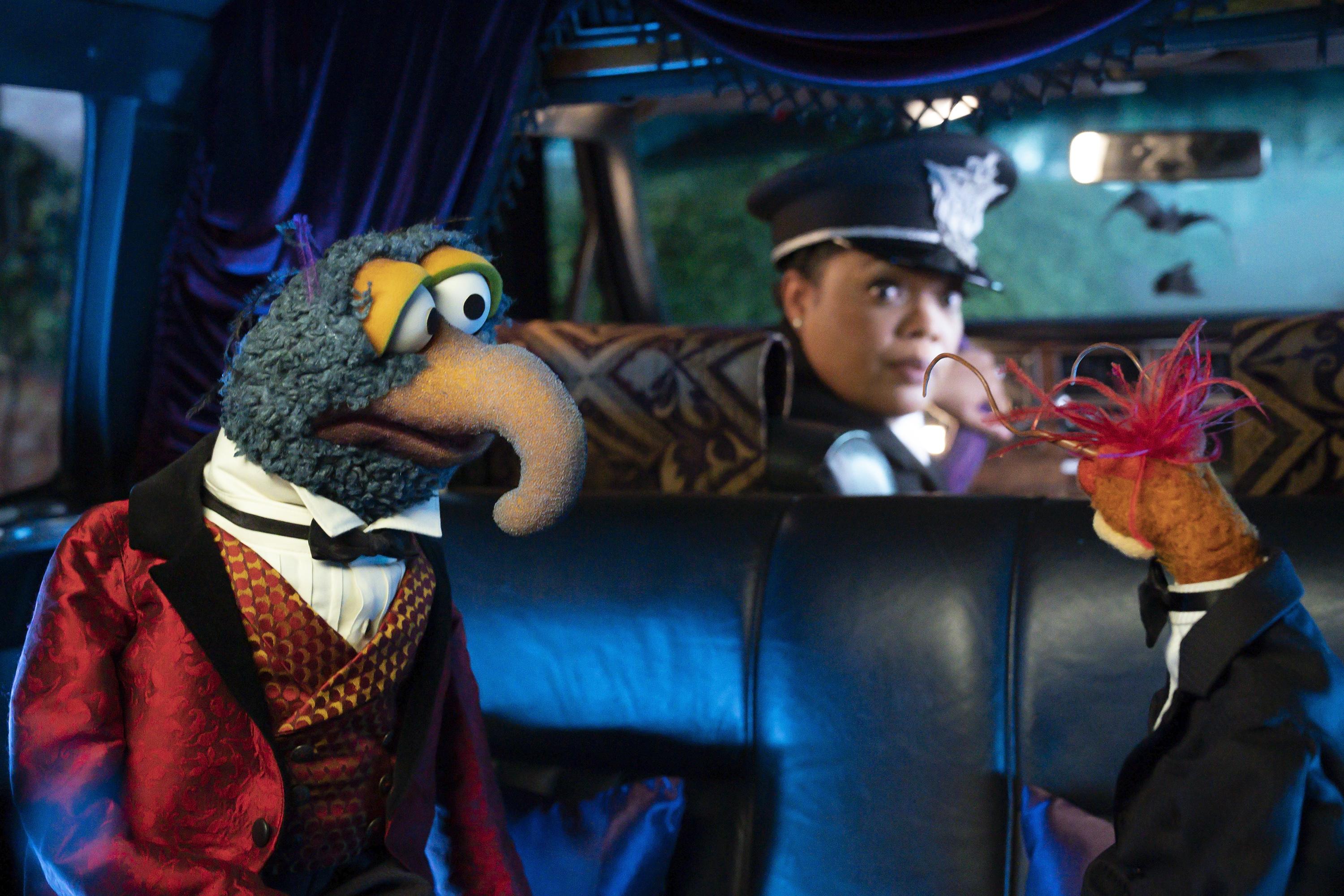 Article continues below advertisement
Now let's meet our bootiful ghosts. This is some delightful casting. The late Ed Asner shows up in one of his final works. We also get to spend the ghoulish movie with Jeannie Mai (from How Do I Look?), Chrissy Metz (This Is Us), Alfonso Ribeiro (The Fresh Prince of Bel-Air), Danny Trejo (Machete), and Sasheer Zamata (Home Economics). Also please be on the lookout for both Craig Robinson (The Office) and Pat Sajak (Wheel of Fortune).
The Muppet performers are all classic puppeteers with a great deal of experience in the puppet world. With bullet points on their resumes like Sesame Street or the Jim Henson Company, most of the puppeteers have been working in this field for decades. Speaking of Henson, Brian Henson (Jim's son) is part of the production. What's a Muppet movie without a Henson?
Article continues below advertisement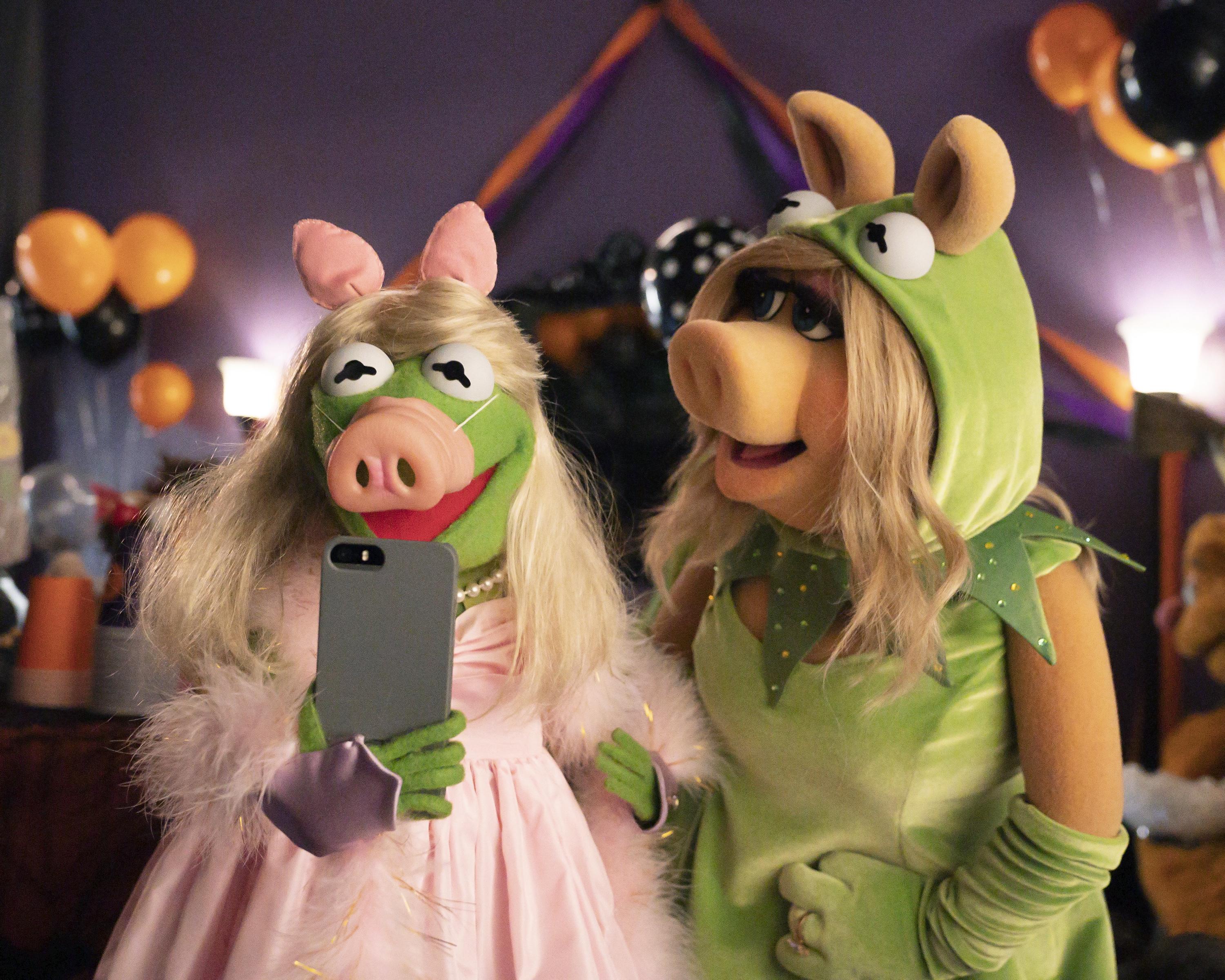 Why are we just now getting a Muppets Halloween movie?
In case you missed it, this movie is based on the Haunted Mansion ride in Disneyland. In an interview with Polygon, Muppet writer and director Kirk Thatcher said that this was the "fifth version of a Halloween-themed special." Now that Disney owns the Muppets, it just made sense to incorporate one of the theme parks' most popular rides. Using the Haunted Mansion also means using the staples of the ride that anyone who has ridden it will recognize.
Article continues below advertisement
For example, you'll love Miss Piggy as Leota in crystal ball form. The singing graveyard and busts absolutely could not be ignored. And perhaps the biggest part of the ride is the ballroom section, where ghostly partners waltz around a dance floor for all of eternity. Instead of human ghosts, the movie chose to go with Muppets as a way to blend the two worlds. Of course, Kirk wanted to be crystal (ball) clear, "They go to a Haunted Mansion, not the Haunted Mansion," he explains.
Article continues below advertisement
What is 'Muppets Haunted Mansion' about?
The movie opens with Gonzo the Great and Pepé the Prawn in a hearse en route to the mansion. Invited under the guise of attending a party, they are tasked with spending one night in the mansion. What happens is a series of terrifying, wacky events. To no one's surprise, Gonzo did his own stunts in the film. In an interview with CNN, he said, "I'm always doing stunts, absolutely. My dressing room is up in the super structure up above and I just drop in every shot." Sounds like spooky fun!
Muppets Haunted Mansion is currently streaming on Disney Plus.