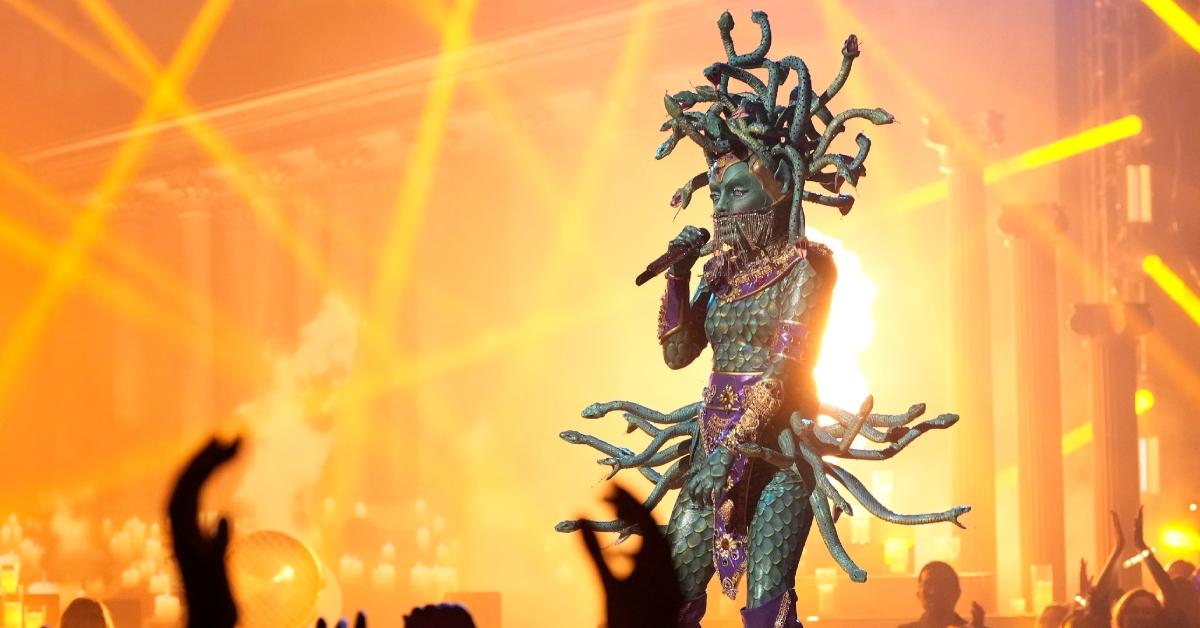 Who Is Medusa on 'The Masked Singer?' All the Clues We Have So Far
Get your thinking caps on! The Masked Singer is back with a new slew of costumed crooners.
In this reality singing competition, which started in 2019, the judges and audience try to figure out which celebrities are behind these elaborate costumes through their performances as well as the clues they share about themselves along the way.
Article continues below advertisement
In Episode 2 of Season 9, Medusa was once again the champion after beating out both Rock Lobster and Night Owl on ABBA night.
During the third episode, we received even more clues about Medusa's identity, but she has still not yet been unmasked! Here's what we know.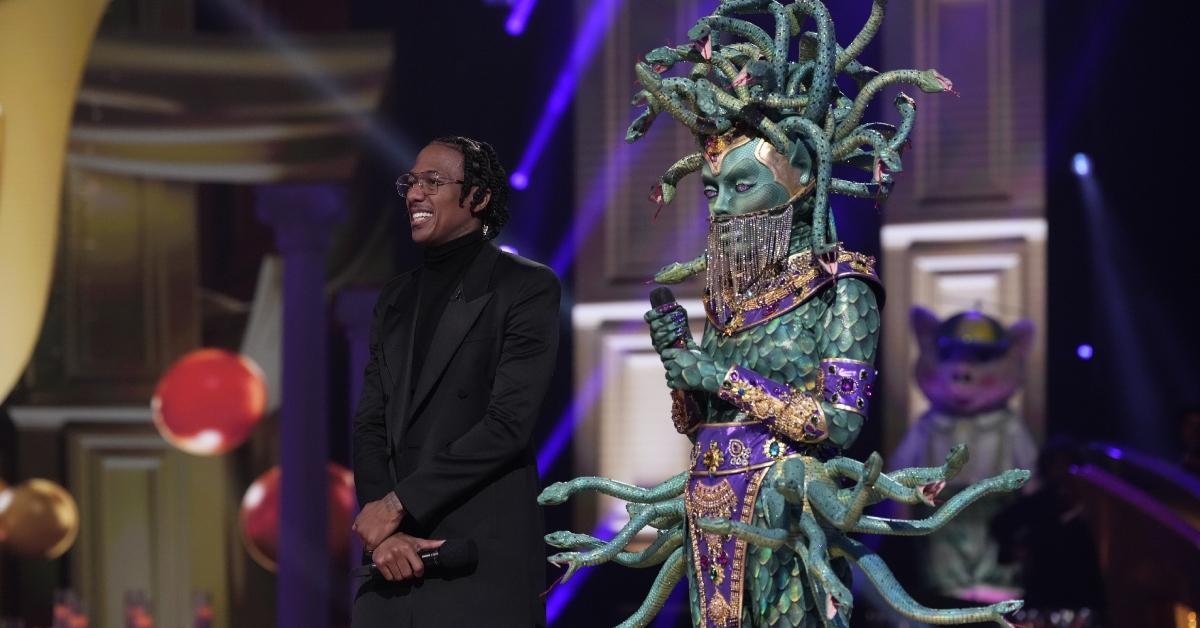 Article continues below advertisement
Medusa on 'The Masked Singer' — The Clues
Here's what Medusa said during her clue package in Episode 1:
"I grew up far from the spotlight, a dancer in the dark, and I never quite fit in. I mean, look at me! But fitting in was never something I really worried about because I knew early on I was born to stand out. So, I did my own thing and ignored anyone who wanted me to conform. Embracing my oddities, snakes and all, has taken me far. From the Super Bowl to this very stage. That's right! Technically, I've been here before. But this time, I'm here to compete, and The Masked Singer feels like the perfect stage for me because honestly? Look around. It doesn't get much weirded than this."
Article continues below advertisement
The clue package also contained the following clues:
A chess board
A tattoo of a flaming heart with the words "True Love" on it
A set of scales with a picture of Buckingham Palace on one side and what looks to be an old-fashioned car (or maybe a carriage) on the other
One of Medusa's snakes spitting out black venom
Saturn
Medusa's Swag Bag Clue was a DVD box for Medusa: Snakes on the Astral Plane with a note saying "$340 million sold!" Medusa then said "Sometimes, success comes in the grayest of places."
Clues from Episode 2 included:
A portrait of Coldplay lead singer Chris Martin
A First Class ticket with Flight 1996 to Tokyo
A picture of four palm trees
Medusa also said: "I've taken a tour of the world and I love it. Wanna know where I'm from? Take a little look closer."
Article continues below advertisement
The most recent clues for Medusa, which were shared in the third episode of the season, were:
Terrier Mask (Duff Goldman from Season 7)
"Sometimes you have to build a bridge to get over it. Hopefully, it will put you in the right state of mind."
Brooklyn Bridge model covered with twinkle lights.
She also shared that she loves singing karaoke with her father.
Medusa on 'The Masked Singer' — The Guesses
Spoiler alert! While we don't know for sure who is behind the Medusa mask, the correct identity may be spoiled in the guesses below.
After Medusa performed "New York, New York" by Frank Sinatra the judges made their guesses.
Nicole guessed that Medusa might be Florence Welch or Lorde. Robin thought Medusa could be Apple Martin. Ken's wild guess was Susan Boyle.
Some other good guesses were Ke$ha, Halsey, and Bishop Briggs, and after the most recent episode, we're leaning strongly toward Medusa being Bishop!
Article continues below advertisement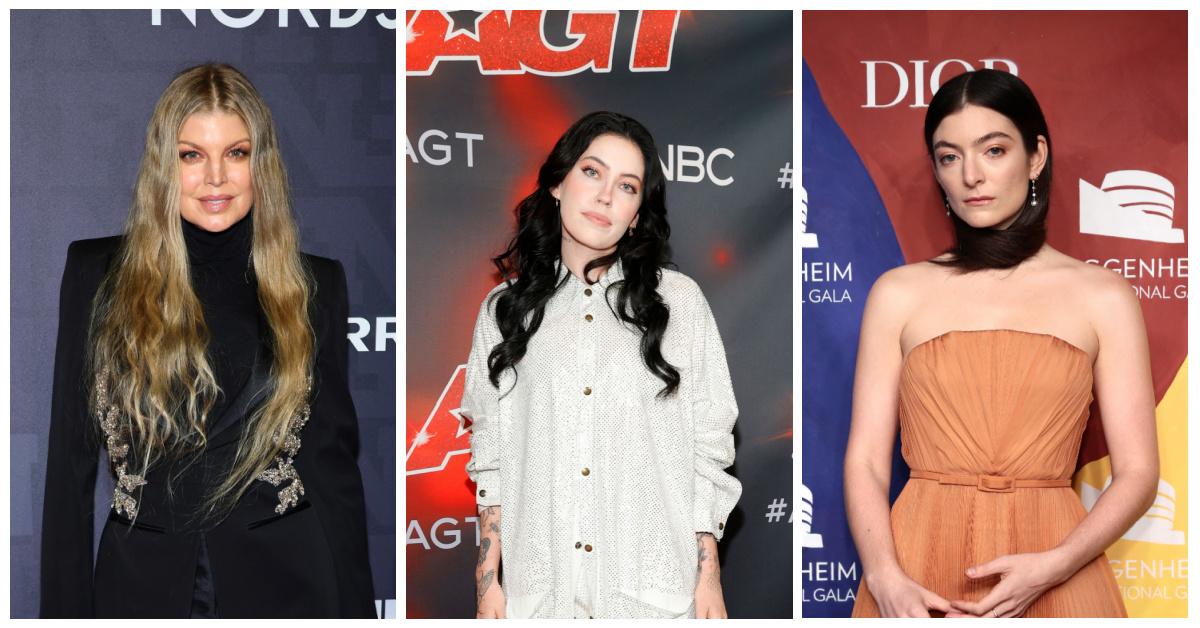 So, who is Medusa on 'The Masked Singer'? The answer is…
Medusa hasn't been revealed on the show quite yet! Lucky for Medusa, she was saved by the judges who rang the "Ding Dong Keep It On" Bell to save her following the Battle Royale in Episode 3.
We'll be sure to update you as soon as she is, though!