Who Is Medusa on 'The Masked Singer'? We Finally Have the Answer
'The Masked Singer' is back for Season 9 with all new contestants. So, who is Medusa? Here's everything that we know about Medusa's identity.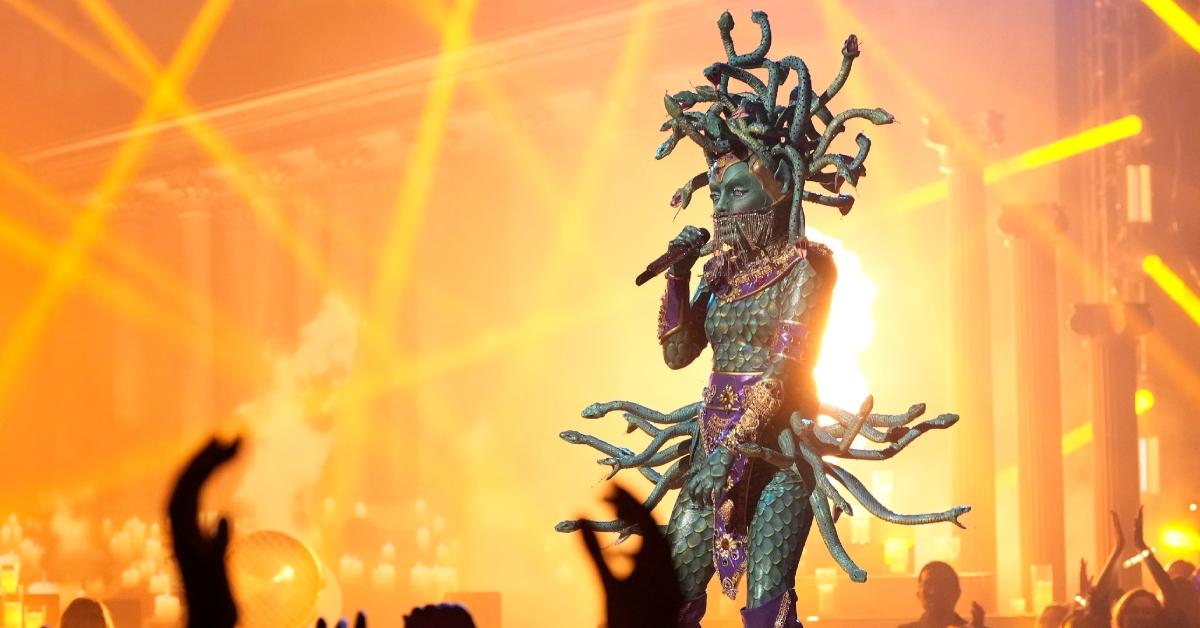 Get your thinking caps on! The Masked Singer is back with a new slew of costumed crooners.
In this reality singing competition, which started in 2019, the judges and audience try to figure out which celebrities are behind these elaborate costumes through their performances as well as the clues they share about themselves along the way.
Article continues below advertisement
In Season 9, Episode 2, Medusa was once again the champion after beating out both Rock Lobster and Night Owl on ABBA night.
During the third episode, we received even more clues about Medusa's identity, but she still hasn't been unmasked! Here's what we know.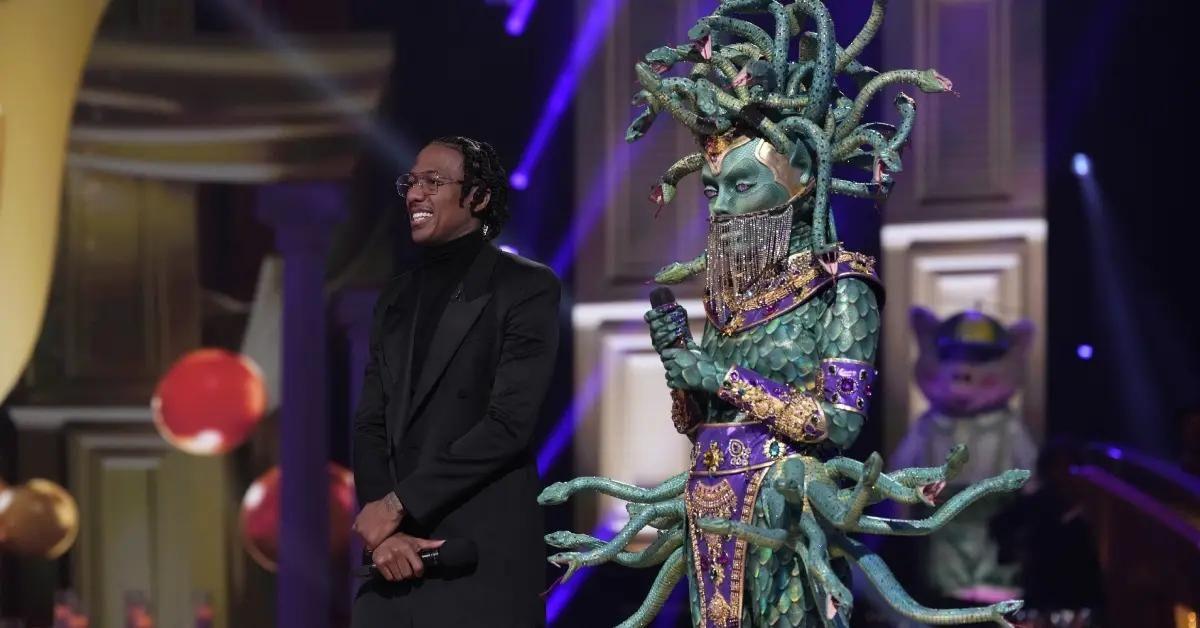 Article continues below advertisement
Medusa on 'The Masked Singer' — The Clues
Here's what Medusa said during her clue package in Episode 1:
"I grew up far from the spotlight, a dancer in the dark, and I never quite fit in. I mean, look at me! But fitting in was never something I really worried about because I knew early on I was born to stand out. So, I did my own thing and ignored anyone who wanted me to conform. Embracing my oddities, snakes and all, has taken me far. From the Super Bowl to this very stage. That's right! Technically, I've been here before. But this time, I'm here to compete, and The Masked Singer feels like the perfect stage for me because honestly? Look around. It doesn't get much weirded than this."
Article continues below advertisement
The clue package also contained the following clues:
A chess board
A tattoo of a flaming heart with the words "True Love" on it
A set of scales with a picture of Buckingham Palace on one side and what looks to be an old-fashioned car (or maybe a carriage) on the other
One of Medusa's snakes spitting out black venom
Saturn
Medusa's Swag Bag Clue was a DVD box for Medusa: Snakes on the Astral Plane with a note saying "$340 million sold!" Medusa then said "Sometimes, success comes in the grayest of places."
Clues from Episode 2 included:
A portrait of Coldplay lead singer Chris Martin
A First Class ticket with Flight 1996 to Tokyo
A picture of four palm trees
Medusa also said, "I've taken a tour of the world and I love it. Wanna know where I'm from? Take a little look closer."
Article continues below advertisement
In the third episode of the season, we found out:
Terrier Mask (Duff Goldman from Season 7)
"Sometimes you have to build a bridge to get over it. Hopefully, it will put you in the right state of mind."
Brooklyn Bridge model covered with twinkle lights.
She also shared that she loves singing karaoke with her father.
Article continues below advertisement
"Alias." Medusa said, "Here I'm known as Medusa, and at home, I'm known by my name. But to the world, I go by something completely different." This clue was partnered with a few others on April 26:
Vinyl Record
May have been on a competition show
The Sun
For Medusa's performance, they gave us a rendition of "Mercy" by Shawn Mendes.
On May 3, Medusa gave us this clue: "Mom."
"Being an artist is my greatest passion, but being a mom is my favorite job." So, it looks like we should start scanning Hollywood for stars who are mothers.
"I have experienced devastating loss in my life," Medusa added. They performed "Someone Like You" by Adele who is also a mother!
Article continues below advertisement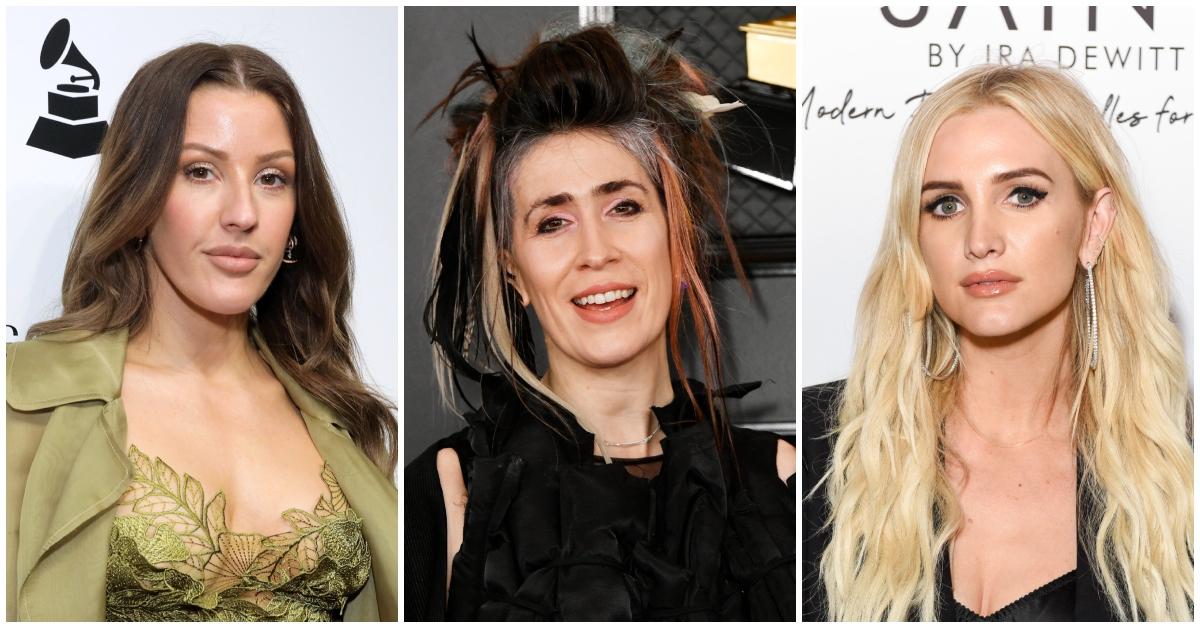 Fans loved Medusa's performance of "Take Me to Church" by Hozier on May 10. We also discovered that Medusa has a connection to Robin. They said, "Both of our voices have taken us on a journey — one that put platinum on our walls."
Here's the other clues we were fed:
Lost her biggest cheerleader/other half in 2020
Has a son
Picture of Sarah McLachlan
Article continues below advertisement
Medusa talked about going on tour during the finale episode. Plus, they mentioned the Queen of Hearts, the winner of Season 6.
For their final performances, they gave us renditions of "Elastic Heart" by Sia and "Welcome to the Black Parade" by My Chemical Romance… two very different genres.
Medusa on 'The Masked Singer' — The Guesses
Spoiler alert! Medusa's identity will be spoiled below.
After Medusa performed "New York, New York" by Frank Sinatra the judges made their guesses.
Nicole guessed that Medusa might be Florence Welch or Lorde. Robin thought Medusa could be Apple Martin. Ken's wild guess was Susan Boyle.
Article continues below advertisement
On April 26, each of the judges cast their vote again. Nicole doubled down on her Lorde guess and Robin thought Medusa was Ke$ha. However, Ken decided to stick with his guess of Scottish singer Susan Boyle.
By May 3, everyone's guesses shifted a bit. Robin's thought was that Medusa could be British singer Ellie Goulding. Nicole switched her vote over to Imogen Heap. Plus, Jenny guessed Ashlee Simpson.
Article continues below advertisement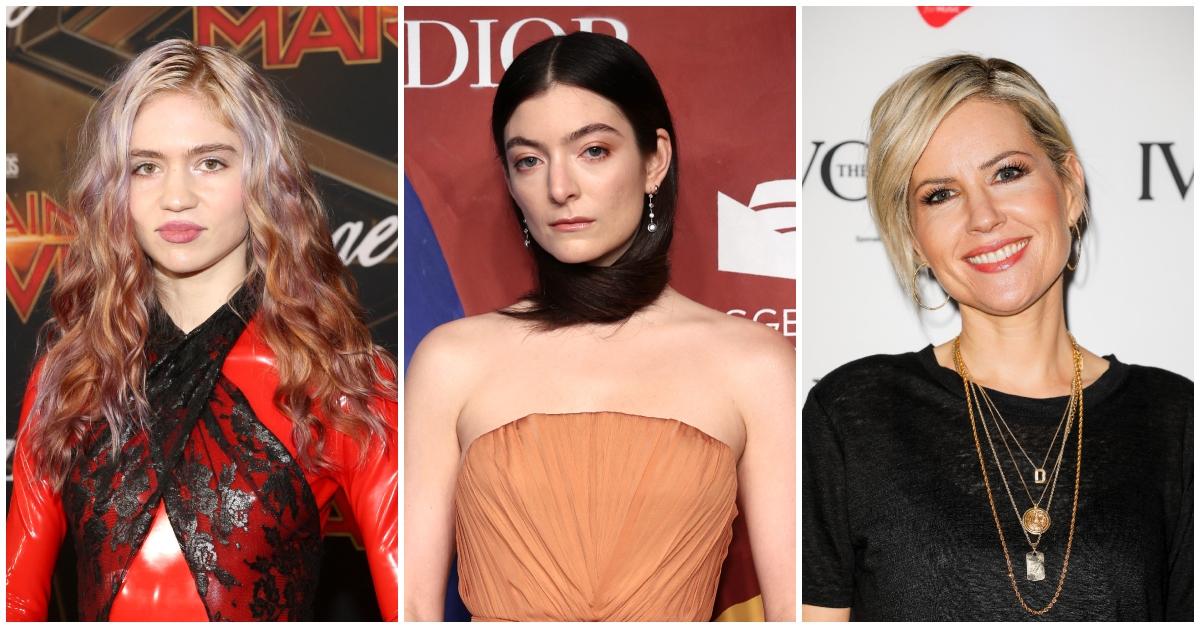 With the connection to herself in mind, on May 10, Robin guessed Grimes. Plus, Nicole guessed Lorde and Ken guessed Dido. Even the judges are having a tough time.
Article continues below advertisement
The final guesses were probably the best so far. Robin doubled down on her Grimes guess. Jenny thought Medusa was Fergie. Finally, Nicole said Bishop Briggs.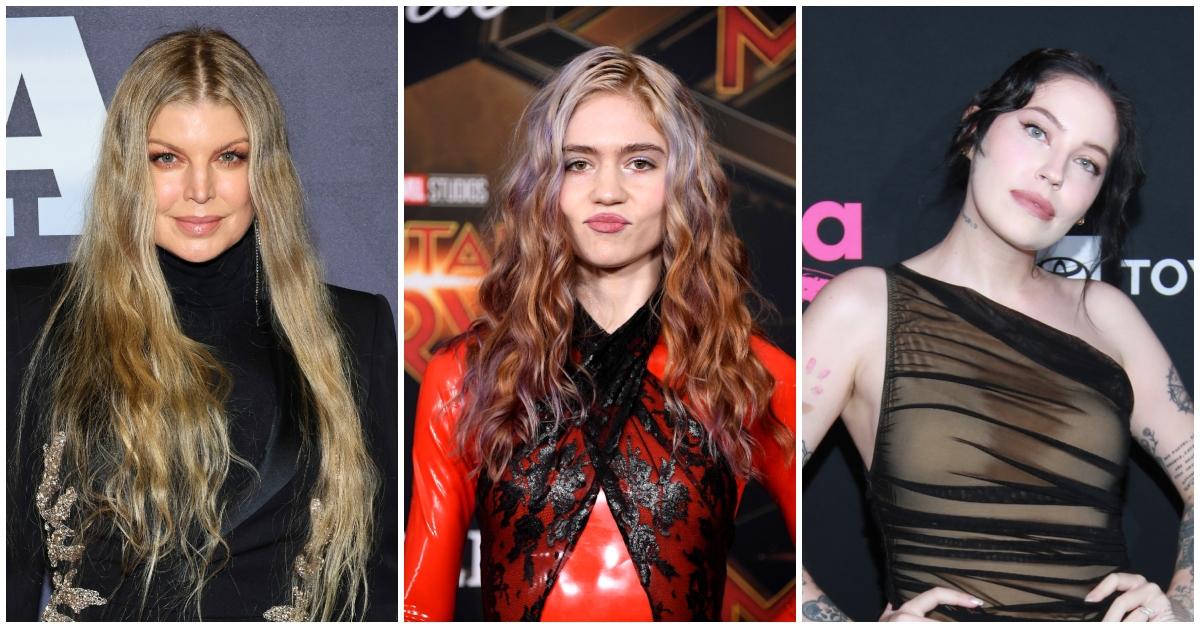 So, who is Medusa on 'The Masked Singer'? The answer is…
Medusa is actually Bishop Briggs, so Nicole was totally right. Bishop's real name is Sarah Grace McLaughlin and she's a well-known singer and songwriter in the alternative genre. Plus, Medusa actually ended up winning the whole season.