Justin Chambers' 'Grey's Anatomy' Exit Still Hurts for Fans
Why did Justin Chambers leave 'Grey's Anatomy' after 16 seasons on the medical drama? Fans are still heartbroken about the actor's abrupt exit.
For understandable reasons, folks would like to brush over the year 2020. The tumultuous year marked a global pandemic, political unrest, and many WTF moments in between. Though the world dealt with multiple real-world catastrophes, Grey's Anatomy fans received Earth-shattering news at the top of 2020. That January, actor Justin Chambers announced his departure as Dr. Alex Karev.
Article continues below advertisement
Justin played the doctor most viewers initially hate-watched but eventually grew to love, so some were shocked to see him leave the long-standing medical drama. Scroll down to see why he left Grey's Anatomy and what he's been up to since.
Article continues below advertisement
Why did Justin Chambers leave 'Grey's Anatomy'?
At first, Grey's Anatomy didn't leave any clues that Season 16 would be Justin's last. During the season, Alex got fired for helping Meredith (Ellen Pompeo) use her daughter Ellis's medical insurance to help one of her patients. Alex started over at a nearby Pacific Northwest General Hospital as its chief of surgery and eventually enlisted doctors Owen Hunt (Kevin McKidd) and Richard Webber (James Pickens Jr.) to help lead the charge.
The surgeon's personal life was also on an upswing in Season 16. Earlier in the season, Alex and his wife, Dr. Jo Wilson (Camilla Luddington), renewed their wedding vows for Halloween. After a long estrangement, Alex finally had a solid relationship with his mother, Helen (Lindsay Wagner). With all the good news in Alex's life, fans were shocked when he stopped appearing on the show mid-season.
Article continues below advertisement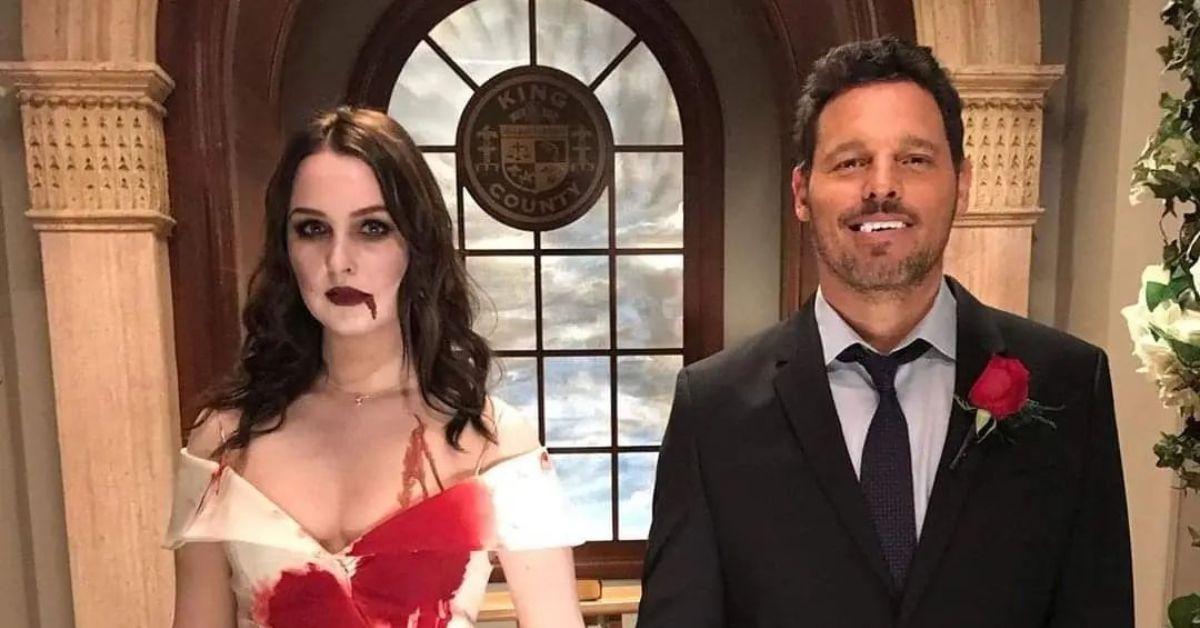 In January 2020, Justin released a statement addressing his future on Grey's Anatomy. The actor said turning 50 contributed to his decision, and he remained positive in his statement, thanking creator Shonda Rhimes and fellow OG cast members.
Article continues below advertisement
"As I move on from Grey's Anatomy, I want to thank the ABC family, Shonda Rhimes, original cast members Ellen Pompeo, Chandra Wilson, and James Pickens, and the rest of the amazing cast and crew, both past and present, and, of course, the fans for an extraordinary ride," Justin said, per The Hollywood Reporter.
Article continues below advertisement
How did 'Grey's Anatomy' handle Alex leaving?
Following his statement, Justin didn't say much about leaving Grey's. However, he helped give viewers the closure they deserved in season 16.
After Meredith and Jo wonder about Alex's whereabouts, he finally contacts them via mail. In Season 16, Episode 16, Alex wrote to Meredith, Jo, Richard, and Dr. Bailey (Chandra Wilson), telling them he wasn't coming back to Grey Sloan Memorial. Instead, Alex reconnected with his ex-wife, Izzie Stevens (Katherine Heigl).
Article continues below advertisement
The former lovers found each other again during Meredith's trial to save her medical license. Eventually, Izzie told Alex she secretly had twins from eggs harvested when she was diagnosed with cancer in Season 5. The babies were Alex's, and he explained to Meredith and Jo that he couldn't abandon his kids like his father, Jimmy (James Ramer), did to him.
While some would say Alex's devotion to his children was noble, many fans thought it ruined Alex's work to become a better person. Even Katherine Heigl admitted the plot of Alex leaving his wife and job for her character was an "a--hole move."
Article continues below advertisement
Article continues below advertisement
Is Justin Chambers coming back to 'Grey's Anatomy'?
Since he departed from Grey's, Justin hasn't made any immediate plans to put his scrubs back on. In September 2021, he compared the series to "a bubble" and a "factory for acting" after developing the same routine for 16 years, per HollywoodLife.
Article continues below advertisement
Now, Justin seemingly wants to get his feet wet with new projects.
The Wedding Planner alum's first TV role post-Grey's was in Paramount Plus's The Offer. The miniseries followed producer Albert S. Rudy's journey to getting The Godfather made, and Justin starred in the special as The Godfather himself, Marlon Brando.
Grey's Anatomy airs Thursday nights at 9 p.m. EST on ABC.