Why Is Everyone From Demi Lovato to Ariana Grande Supposedly Leaving Scooter Braun?
Here's what we know about why everyone from Ariana Grande to Demi Lovato is supposedly leaving manager Scooter Braun, who became Taylor Swift's enemy.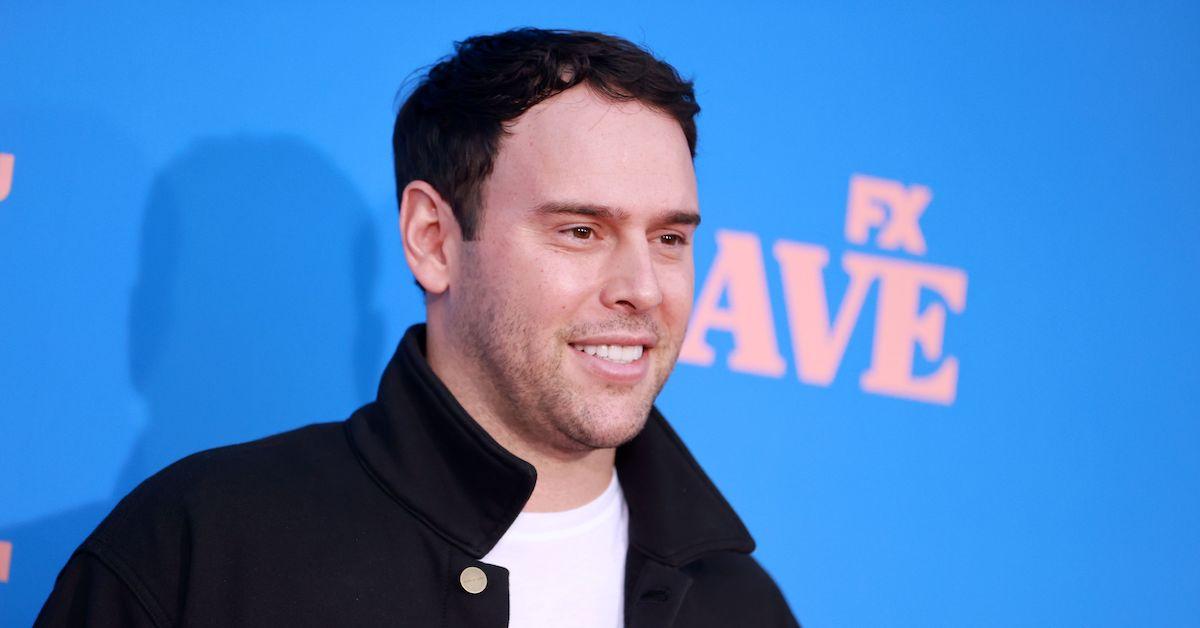 The gist:
Reports surfaced in August 2023 that many high-profile clients of Scooter Braun — including Justin Bieber, Demi Lovato, and Ariana Grande — were ending their relationships with him.
However, these reports may be exaggerated. Sources have explained that Scooter is focusing less on managing and more on his CEO role at Hybe America, so he is in negotiations with several artists to solidify what their relationship will look like moving forward.
Even so, many speculate that his clients are, indeed, jumping ship for reasons that include Scooter's controversial reputation.
Article continues below advertisement
If you already know the name Scooter Braun, it's likely because of his highly publicized feud with Taylor Swift. After he purchased her masters as part of a bigger deal, well, you know the rest: Taylor promptly commenced re-recording her entire catalog of songs, labeling the new releases "Taylor's version."
Now, it seems Scooter is losing more face with high-profile clients dropping him left and right.
The first big rumored name to allegedly bid the music mogul adieu was Justin Bieber, and the list grew from there. So, why is everyone leaving Scooter Braun? Details ahead.
Article continues below advertisement
So, why is everyone leaving Scooter Braun?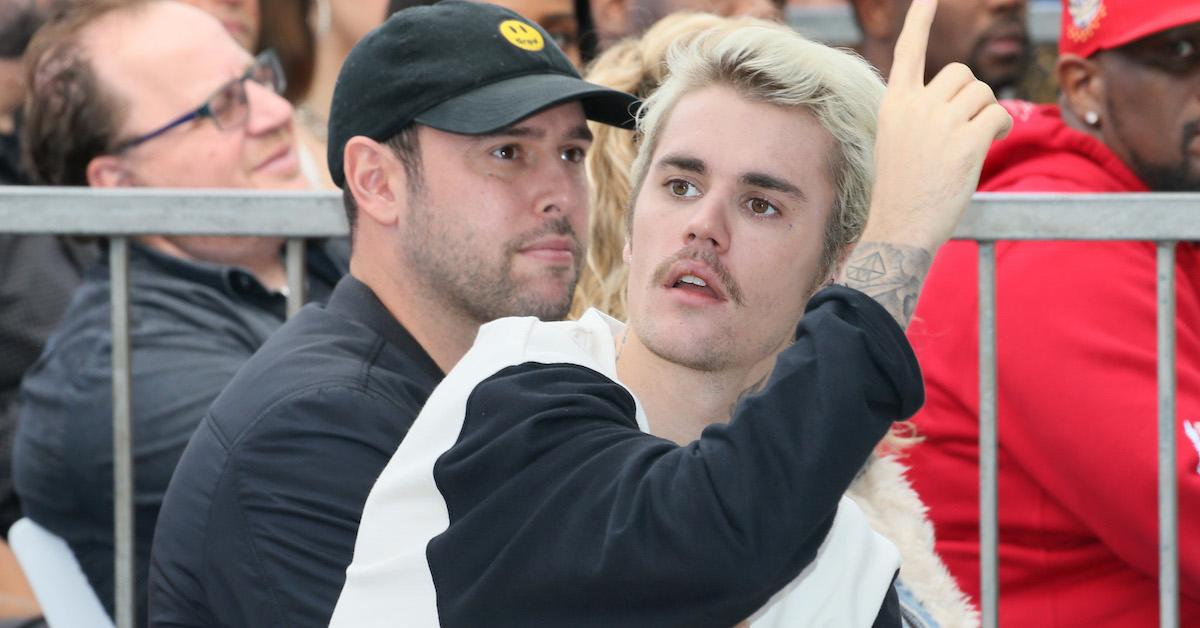 First, it's important to note that as news stories broke claiming Justin decided to move on from his longtime partnership with Scooter, denials that there's any truth to this rumor were promptly issued by the "Ghost" crooner.
At time of writing, Justin was still listed as a client on the manager's website.
However, where there is smoke, there's fire, because soon, it was reported by the New York Post that Demi Lovato was no longer being represented by Scooter (she is still on his site's roster, however).
Article continues below advertisement
Nipping at Demi's heels is Ariana Grande, who reportedly also left Scooter, per Billboard, marking a big change in the prolific singer's career trajectory, as she has been with his SB Projects since 2013. (The outlet reports that J Balvin was actually the first recording artist to move on from Scooter, having kicked off this wave of big-name talent finding new representation in May 2023.)
Article continues below advertisement
However, the Daily Mail reported on Aug. 23 that Scooter and Ariana still have a business relationship: "Contract negotiations have been going on for several months" between the two, a source told the outlet, as Scooter is becoming less focused on managing and more focused on "his larger role as Hybe America's CEO." (Scooter joined South Korean entertainment group Hybe in 2021.)
"Scooter's team at SB Projects are still handling both Justin and Ariana as they work through what this new structure looks like," the source continued.
Another source said Ariana had recently signed a five-year contract with Hybe.
Article continues below advertisement
At time of writing, nothing official has come out as to why so many music industry powerhouses are rumored to be parting ways with Scooter, but that hasn't stopped social media users from speculating about what could be prompting the likes of Demi — and maybe even Ariana and Justin — to look for new management.
Social media has already decided where it stands with Scooter Braun.
With other big clients left to lose, such as Ava Max, Dan + Shay, Kelly Rowland, Idina Menzel, and Tori Kelly, it stands to reason that Scooter would want to stop bleeding big names. And social media thinks he's going to have to do some damage control, despite not really knowing what he may be trying to hide.
Article continues below advertisement
All over Twitter, music fans are posting throwbacks to times that bad press came out about Scooter. In one incident, Ariana shared that he forced her to put a track on her album that she felt was too painful. She worked on the track with Mac Miller, her boyfriend who later passed away.
The overall mood on Twitter is that people are happy to see Scooter get the "Karma" he deserves after what he did to Taylor, and how his reputation has never been the same.
Article continues below advertisement
While we don't know what's behind everyone supposedly leaving Scooter (he also shockingly previously lost The Kid Laroi as a client), what a source told Insider in 2022 may hint at what is yet to be revealed. Scooter has reportedly done anything imaginable to retain his clout in Hollywood.
"People with the most severe addiction problem will never understand just how absurdly powerful an addiction to fame and power is," a previous business associate of Scooter's said. "It's the single most wicked, evil, and disastrous addiction you can think of. You can do whatever you want, whenever you want. And that sort of power, once you have it, is the closest thing to impossible to give up."