Alaska: The Last Frontier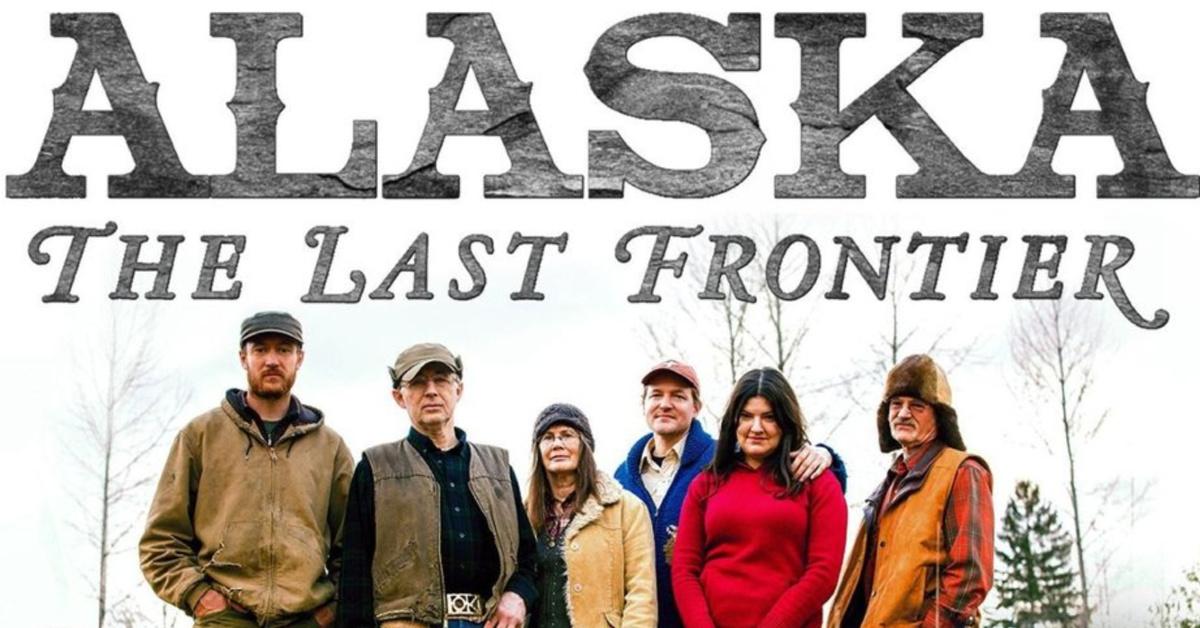 In 1941, Swiss immigrants Yule and Ruth Kilcher got married and worked together to carve out a life in Alaska that was close to the land and far away from other people. They raised eight children together, and today, many of their descendants are still working the land and living the homestead life. Alaska: The Last Frontier documents the Kilcher family's descendants as they continue the homesteading tradition in the midst of a world that grows more modern and connected every day.
Meet the Alaska: The Last Frontier cast:
Otto Kilcher — The sixth child of Yule and Ruth Kilcher. Otto is Charlotte Kilcher's husband; father to Levi, Eivin, and August Kilcher; and stepfather of Torrey Short. He is known as a collector and has a knack for repairing broken equipment. He also maintains a herd of cows.
Charlotte Kilcher — Otto's wife of more than 20 years — they met in Alaska while trying to clean up the Exxon Valdez oil spill. Charlotte is originally from northern California, leading Otto to sometimes refers to her as his "hippy chick from Berkeley."
Eivin and Eve Kilcher — Eivin is Otto's son from a previous marriage. He and Eve live half a mile away from Otto and Charlotte in a cabin built by Eivin. The couple relies more on hunting and fishing than farming for their livelihood. That being said, Eve is an incredible gardener!
August Kilcher — Otto and Charlotte's youngest son. He left college to return to his family's homestead and has been quick to learn the ropes.
Atz Kilcher — Atz is the oldest child of Yule and Ruth Kilcher. He has four children: Shane, Jewel (the singer!), Atz Lee, and Nikos.
Bonnie Kilcher-Dupree — Atz's wife, who has been living on the homestead since 1978. Bonnie is originally from Saranac Lake, N.Y.
Atz Lee and Jane Kilcher — Atz Lee left the homestead looking for a bigger and better life, but eventually returned to build his own cabin and hasn't left since. He's married to Jane, who is an expert at catching fish for the family.
Shane and Kelli Kilcher — Shane is the oldest son of Atz Kilcher. His mother is Atz's ex-wife, Lenedra Carroll.
Is Alaska: The Last Frontier real?
As with any reality show on television, there's always going to be a little bit of movie magic and fancy editing to make things appear more dramatic. For the most part, though, Alaska: The Last Frontier appears to be pretty true-to-life. The Kilcher family really does exist and really does work together to survive as homesteaders in the Alaskan wilderness. That comes with plenty of obstacles, meaning production really doesn't need to step in to make things even more difficult for the family.
Who sings the Alaska: The Last Frontier theme song? Is it Jewel?
In addition to being experts at homesteading, the Kilcher family is also incredibly musical — just ask Jewel (Atz's daughter and famous American singer-songwriter)! The theme song for the show is indeed sung by Jewel and Atz. Pretty impressive, huh?
Here's where to watch Alaska: The Last Frontier:
All 10 seasons of the show are now available to stream on Discovery Go and Discovery Plus. You can also stream various seasons on Tubi, Fubo, DirecTV, Hulu, and Animal Planet Go.
Latest Alaska: The Last Frontier News and Updates