Fox's Singing Competition 'Alter Ego' Has a CGI Twist
Fox's singing competition 'Alter Ego' gives people a second chance at fame via CGI avatars. Here's a recap of the show and what Twitter thinks.
Fox's new show Alter Ego gives timid singers a chance at a $100k cash prize. This singing competition has them sharing their insecurities, hardships, and more to create a genuine connection with their audience.
Article continues below advertisement
But there's a twist: They're using avatars to hide their identity. Think of The Hulk from the MCU. He's huge and green but the actor who plays him, Mark Ruffalo, portrays him with a bunch of white dots and at least one camera. The same thing happens on this show. We've gone from masks to CGI creations
Here's an 'Alter Ego' recap.
Alter Ego, hosted by Rocsi Diaz, pits groups of five singers against each other. All of them have some kind of reason for not wanting to get behind the camera as themselves. They're shy, introverted, have been bullied, etc. And they're using their avatars as a way to unleash who they really are.
Article continues below advertisement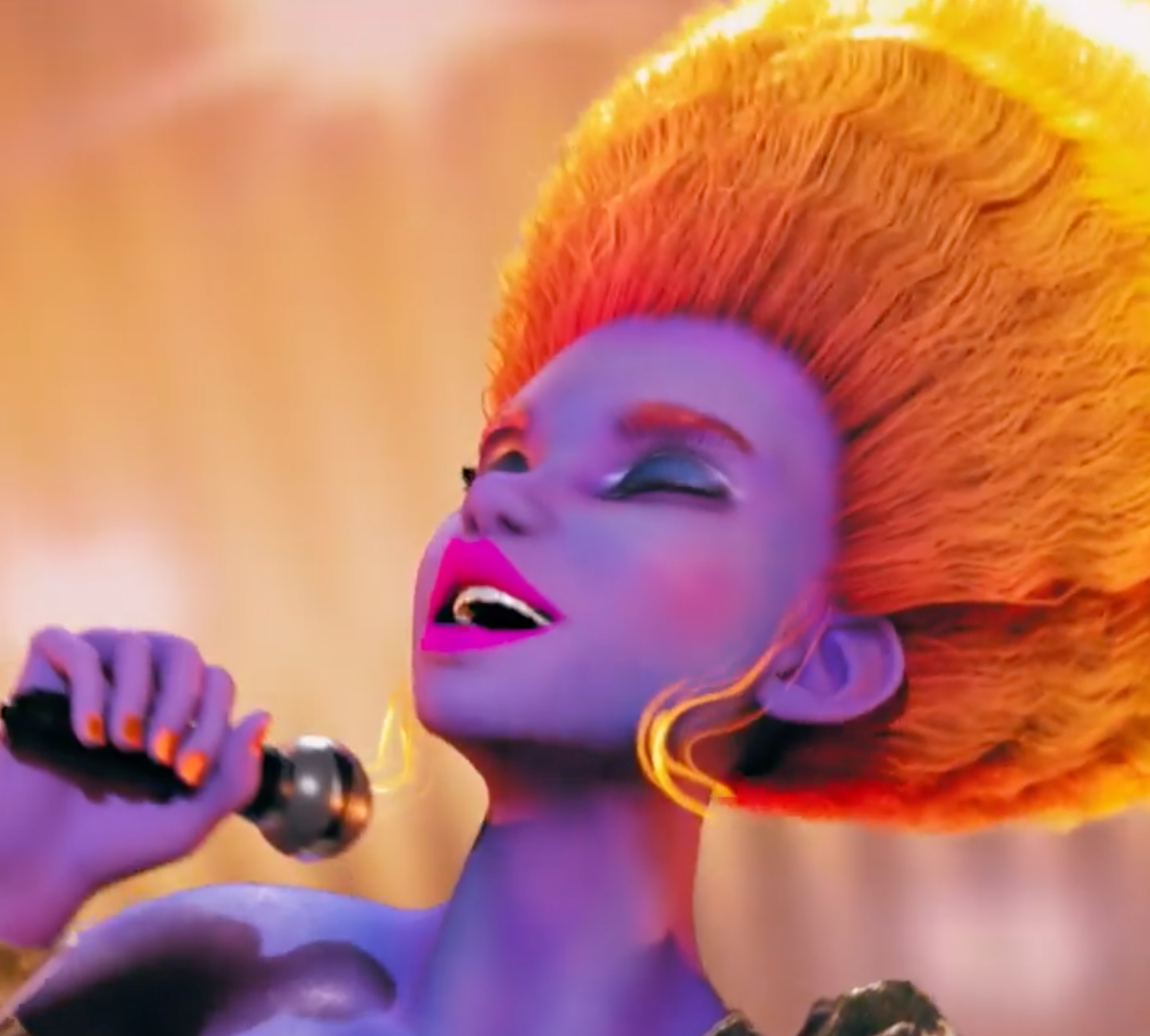 Each contestant created their own avatar complete with effects that appear on stage. Once they perform CGI rendition of songs they hand-select, judges will.i.am, Grimes, Nick Lachey, and Alanis Morrisette determine who they think performed the best. That avatar goes onto the Diamond — a floating platform that indicates the singer is safe from elimination.
Article continues below advertisement
'Alter Ego' needs to humble itself.
The avatars are definitely the focal point of the show. It feels like some kind of Hatsune Miku concert. And as a virtual Japanese idol, she's got hundreds of thousands of followers across social media. But that seems to be exactly where the interesting part of the show ends.
The idea behind Alter Ego works because so many people can relate to these contestants. Tons of people are too shy to sing in front of anyone, much less a live audience for a national TV show. But once you get past the tech aspects, it's pretty much another singing show.
Article continues below advertisement
Alter Ego falls flat. It seems as if it's expecting these avatars to carry everyone's interest. That may be true since the show's Instagram has already shown us that more groups of contestants will eventually compete. There are probably billions of customizations these singers can make so some people may tune in just to see them. But other than that, nothing draws you in or compels you to watch.
Article continues below advertisement
On top of that, the contestants also get a chance to be mentored by the show's celebrity judges. But so far, that's all we know. Will they be taken to a music studio to see how the business really is? Do they have the chance to network with other artists or big names? Who knows, because Fox hasn't told us. It all feels anti-climatic.
Twitter isn't too happy with 'Alter Ego,' as evidenced by many of the reactions.
The first episode of Alter Ego has already aired, and Twitter has spoken. Unfortunately, viewers aren't too happy with the show. People are saying it's just a high-tech version of The Masked Singer or a copy of The Voice.
Article continues below advertisement
"Alter Ego is The Masked Dancer with holograms," one tweet said. Someone else tweeted that if they wanted to watch this, they could just watch vtubers on Twitch. Another person even called the show "pointless" because if the whole point of the show is that they are digital stars, why is there a big reveal at the end?
But some people are actually excited by the idea. One person tweeted that the show was "futuristic" and someone else said they were in the studio audience and enjoyed it.
The second part of Alter Ego's two-night premiere continues on Sept. 23, 2021, on Fox at 9 p.m. EST. You can watch the first part on the network's website.