Laugh Until You Snort via the Best and Most Preposterous Memes of 2022
If you're looking for laughs, look no further! Here are the best, weirdest, and most outrageous memes of 2022. Let's see what 2022 had to offer.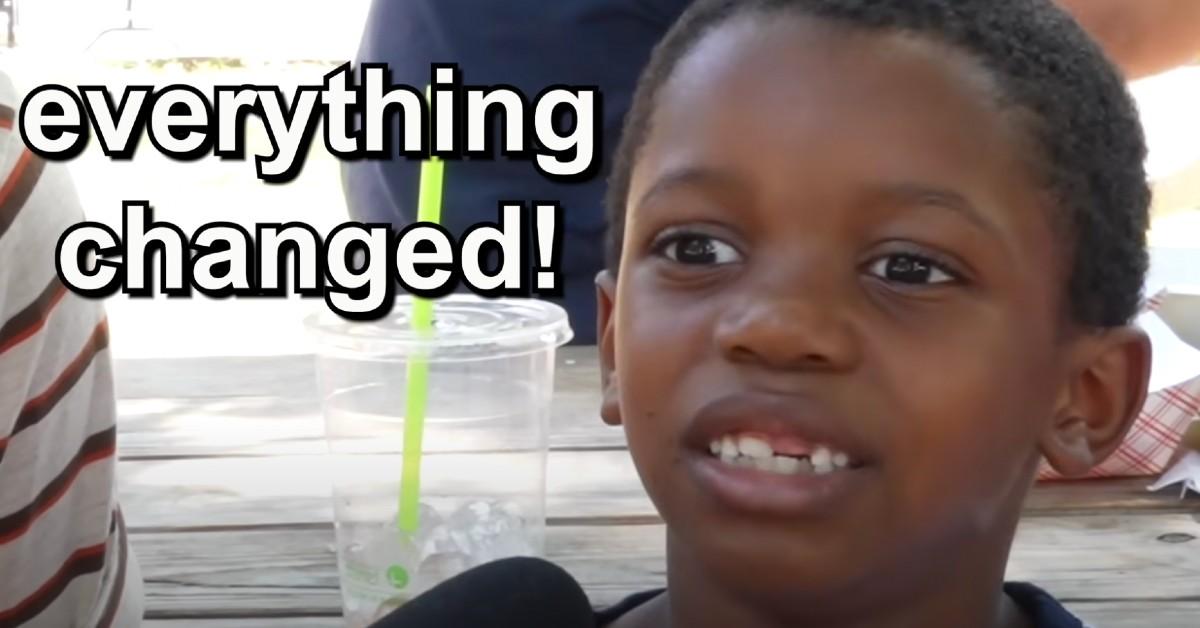 According to Merriam-Webster, a meme is "an amusing or interesting item (such as a captioned picture or video) or genre of items that is spread widely online especially through social media." According to our definition, a meme is a life-saving gift sent from above to warm our cold hearts.
Article continues below advertisement
When everything in life is going terribly wrong (even your iced coffee is a milky catastrophe), memes are there for us. They're there to infuse our lives with wide smiles, cackling laughter, and blissful stupidity.
Working our way through the year from January to December, here are the best memes of 2022.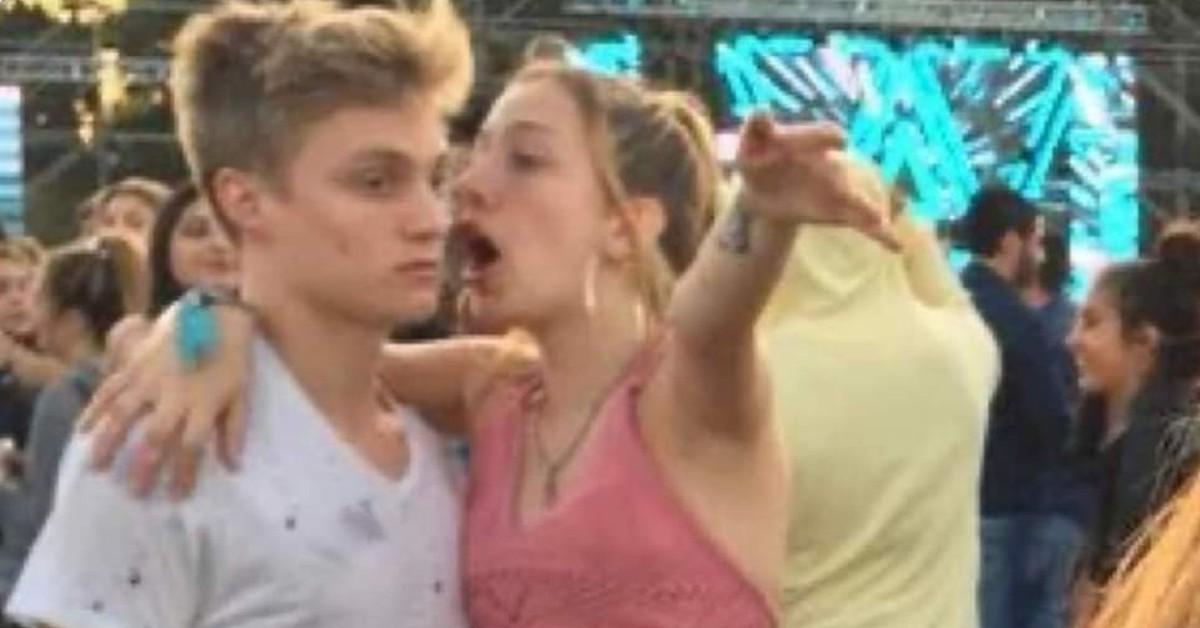 Elmo and Rocco have had beef with each other since 1999.
Though Zoe's pet rock, Rocco, and Elmo first crossed paths in 1999, a viral clip from May 3, 2004, really showcases the red Jim Henson Muppet's hatred for Zoe's inanimate pal. The clip features an argument over a cookie, which Elmo desperately wants to eat. Zoe relays that the cookie belongs to Rocco, who, like Elmo mentions, can't physically eat it. Naturally, Elmo blows his lid over the ordeal.
Their rocky relationship spawned a slew of memes, including this Marriage Story one.
Article continues below advertisement
Nothing unites Americans more than mocking the federal government.
"U.S. households can order four free at-home COVID-19 tests from the website COVIDTests.gov starting on Jan. 19 ... ," Reuters reported on Jan. 14, 2022. Considering many families are bigger than just four people, "four free tests" became a depressing knee-slapper. Whether we're talking about the families of Cheaper by the Dozen or Full House, the meme is a winner.
Article continues below advertisement
"B-tch, you better be joking."
We'd like to thank Euphoria's main liquid eyeliner-wearing baddie, Maddy Perez (Alexa Demie), for gifting us with this god-tier Season 2 line. Truly, it's perfect for every occasion. "My stomach when I have a snack at 2 a.m." "My bank account when I buy yet another little treat." See what we mean?
Article continues below advertisement
"Get your f--king a-- up and work."
Women in business, we have a question for you: Did anyone even ask for Kim Kardashian's career advice? No? Well, she certainly gave it anyway!
The controversial March 2022 Variety interview (you know the one) led to an outpouring of memes, and this Paris Hilton classic sums it all up.
Article continues below advertisement
Everyone — and we mean everyone — was gossiping about the slap heard 'round the world.
Ah, the infamous 2022 Oscars slap. Chris Rock's (Grown Ups) insensitive G.I. Jane joke about Jada Pinkett Smith (Girls Trip) caused her hubby, Will Smith (King Richard), to stomp his way to the stage and slap said Oscars host in the face. To the whole world's surprise, it wasn't a bit.
We'd like to believe that Zendaya (Euphoria) really was texting her beau, Tom Holland (Spider-Man: No Way Home), about the viral rumpus.
Article continues below advertisement
Little Miss fill in the blank.
This cutesy meme is a parody of the Little Miss and Mr. Men children's book series by late English author Roger Hargreaves. It works as a template, one you can fill in with whatever silliness comes to mind. We'd be "Little Miss Sets 17 Alarms."
Article continues below advertisement
American Girl Doll personalities just got more modern, not to mention realistic.
Move over, Felicity and Kit, these American Girl Dolls have something to say. Whether they're talking about eating cheese or abortion access, these gals mean business.
Article continues below advertisement
Show off your unhinged love for a niche topic with the "girl explaining" meme.
You've probably seen this photo of a girl passionately yelling in an aloof guy's ear at a music festival a multitude of times. Despite only going viral in August 2022, it's practically a classic by this point.
Taken back in 2018, the photo features Argentinian woman Denise "Dinu" Sanchez, per Know Your Meme. Believe it or not, in real-life, Dinu was just singing along to a song!
Article continues below advertisement
We only have two words: It's corn!
After a Recess Therapy interview with a little boy named Tariq — aka "corn boy" — went viral, TikTok user @schmoyoho (The Gregory Brothers) turned the clip into a corntastic tune. The TikTok has over 10.7 million likes and has been played over 85 million times as of this writing. It certainly has the juice.
Article continues below advertisement
This Adam Levine x Lea Michele meme is a two-for-one gem.
We're combining two worlds here. Not only does this meme play on the "Lea Michele (Glee) is illiterate" joke, but it pokes fun at Maroon 5 frontman Adam Levine's 2022 cheating scandal. When his alleged (and cringe-worthy) Instagram DMs leaked, Twitter went wild.
Don't worry, this one took us a second as well. Once it hits, it hits.
Article continues below advertisement
Bartenders were surely exhausted in October 2022.
Let's take a moment of silence on behalf of all bartenders who worked during the "negroni spagliato with prosecco in it" era of 2022. Y'all worked hard for the gays.
For those who don't know, the meme was birthed from a viral (and totally sexy) interview between House of the Dragon stars Emma D'Arcy (Truth Seekers) and Olivia Cooke (Thoroughbreds).
Article continues below advertisement
'M3GAN' memes hit Twitter the second the film's initial trailer dropped.
Blumhouse and Universal Pictures's newest low budget, high profit (probably) horror flick is about a blonde AI robot gone bad. Though Gerard Johnstone's M3GAN doesn't hit theaters until Jan. 6, 2023, the sheer absurdity of the initial October 2022 trailer was enough to spawn ridiculous memes, many of which focus on the titular robot's TikTok-worthy dance moves. Honestly, M3GAN slays in ever sense of the word.
Article continues below advertisement
Spirit Halloween costume memes speak the cold, hard truth.
Spirit Halloween typically takes over vacant stores for rent a month or so before the spooky, ooky holiday. Come on, you've seen them. The viral retail chain offers its own costumes complete with orange packaging and bizarrely basic product descriptions.
Internet users had a bit of fun with Photoshop, creating their own personal Spirit Halloween "costumes." The one pictured may hit hard for some.
Article continues below advertisement
Heidi Klum as an anthropomorphic worm just hits different.
From the Thriller werewolf to Shrek's ogre Fiona, model and TV personality Heidi Klum (America's Got Talent) has proved time and time again that she's the queen of Halloween. To everyone's shock, in 2022, she dressed as a giant, slimy, ribbed worm. We love body horror around here, so this one was a real treat. Needless to say, her costume was memed to death — which is a true compliment if there ever was one.
Article continues below advertisement
This one's for the cinephiles who are also 'White Lotus' junkies.
Not only did Jennifer Coolidge (American Pie) deliver impeccable physical comedy in Season 2 of Mike White's anthology drama The White Lotus, but she gifted us with some hysterical one-liners. Naturally, Twitter had a field day with the line "These gays, they're trying to murder me."
And yes, those gays were trying to murder her.