'A Million Little Things' Star James Roday Rodriguez Discusses Gary's Season 5 Fate (EXCLUSIVE)
Spoiler alert: This article contains spoilers for A Million Little Things Seasons 4 and 5.
Since September 2018, A Million Little Things has provided us with laughs, love, and more tears than we'd like to admit. Well, Season 5 of the series kicked off in February and fans can certainly expect more emotional rollercoasters throughout the season.
Article continues below advertisement
In the Season 4 finale of the popular drama, it is revealed that Gary Mendez (played by James Roday Rodriguez) — is once again fighting for his life due to his lung cancer diagnosis.
The heartbreaking prognosis comes just after Gary finds out he would be a first-time dad with the love of his life Maggie Bloom (played by Allison Miller). *Cue the tears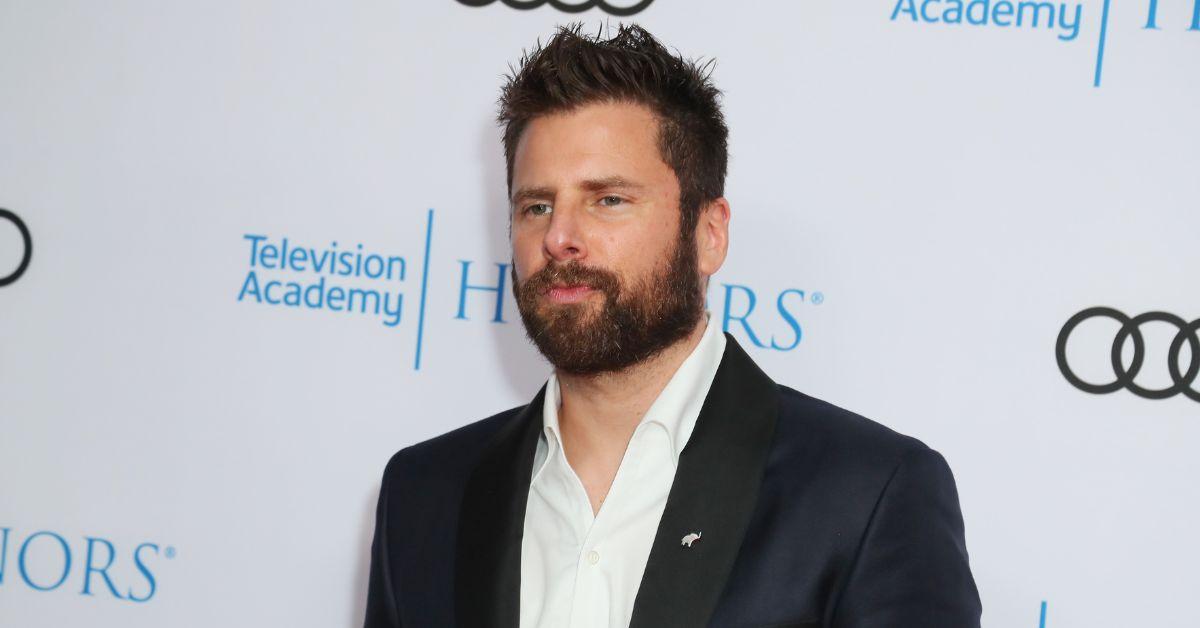 Article continues below advertisement
In an exclusive interview with Distractify, James Roday Rodriguez and Allison Miller opened up about the Season 4 cliffhanger, and what this means for Gary in Season 5. Will the character die?
Does Gary die on 'A Million Little Things'?
The Season 5 premiere of A Million Little Things, "The Last Dance," opens with Jon Dixon's friends mourning someone they love. The episode jumps seven months after the group learns about Gary's lung cancer diagnosis, and fans worried the funeral was Gary's. Thankfully, Gary isn't dead, but the good news came with a tragic turn of events.
At the funeral, Gary appeared and thanked Danny (Chance Hurtsfield) for delivering a speech to honor his father, Javier (Paul Rodriguez). Javier, who we saw in an earlier scene at Gary's chemo appointment, sadly passed away in his sleep.
Article continues below advertisement
As Gary grieves, the character is also anxiously awaiting news about his chemotherapy progress. In the final scene, Gary's doctor tells him, Maggie, and their friends that his body is taking the treatment well.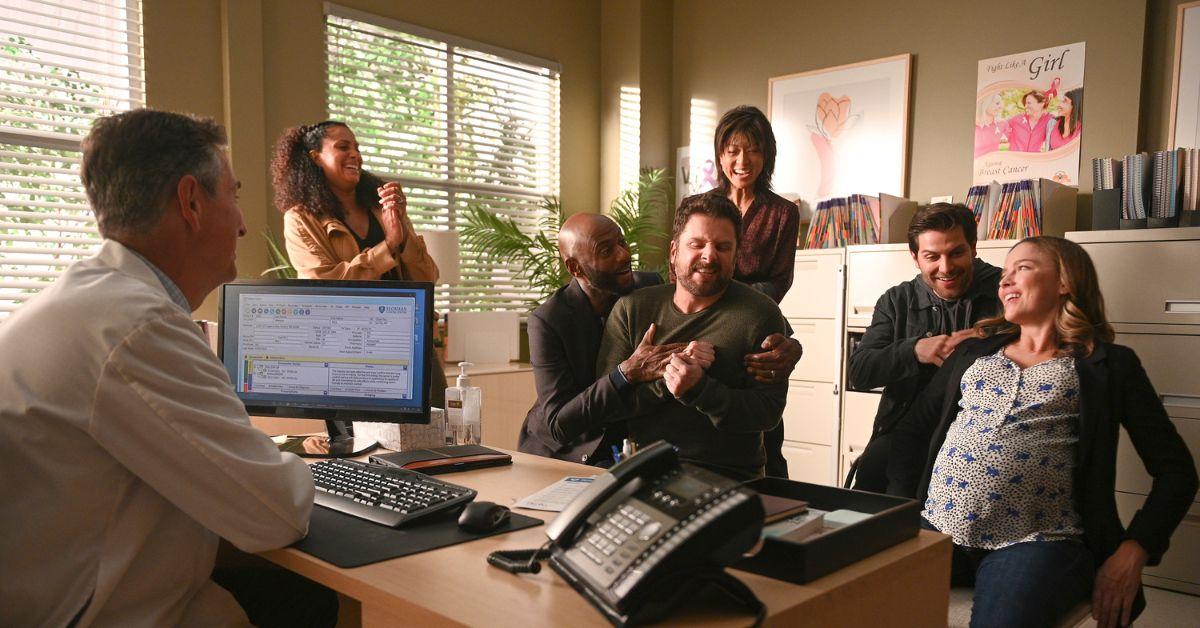 Article continues below advertisement
Unfortunately, Gary isn't entirely out of the woods, as his doctor informs him he will live with cancer for the rest of his life. However, the doctor promised Gary he would do everything possible to keep Gary alive for his baby — who we now know is a boy!
When asked if Gary dies on A Million Little Things, James told Distractify the upcoming series finale is so top-secret that neither he nor Allison knows what's next for Gary.
"We can't even tell you because we don't even, we don't even know," James told us. "I think one of the interesting components of being on this show is that DJ Nash, who created it, doesn't always tell you what's going to happen. And I think it's good because, you know, that's sort of how life works. And it doesn't give you the chance to contextualize it or make any choices ahead of time, or decide how you think it should go. And I think it's served us pretty well up to this point."
Article continues below advertisement
James Roday Rodriguez explains why Gary handled his latest diagnosis more "thoughtfully" than the first time.
While James couldn't tell us how Gary's story ends, he provided some insight into how his character handled his new diagnosis. On A Million Little Things, Gary and Maggie met at a breast cancer support group while Gary was in remission.
Although fans only witness most of his initial journey with cancer in flashbacks, the illness affected many parts of his life, including his and Maggie's ability to conceive.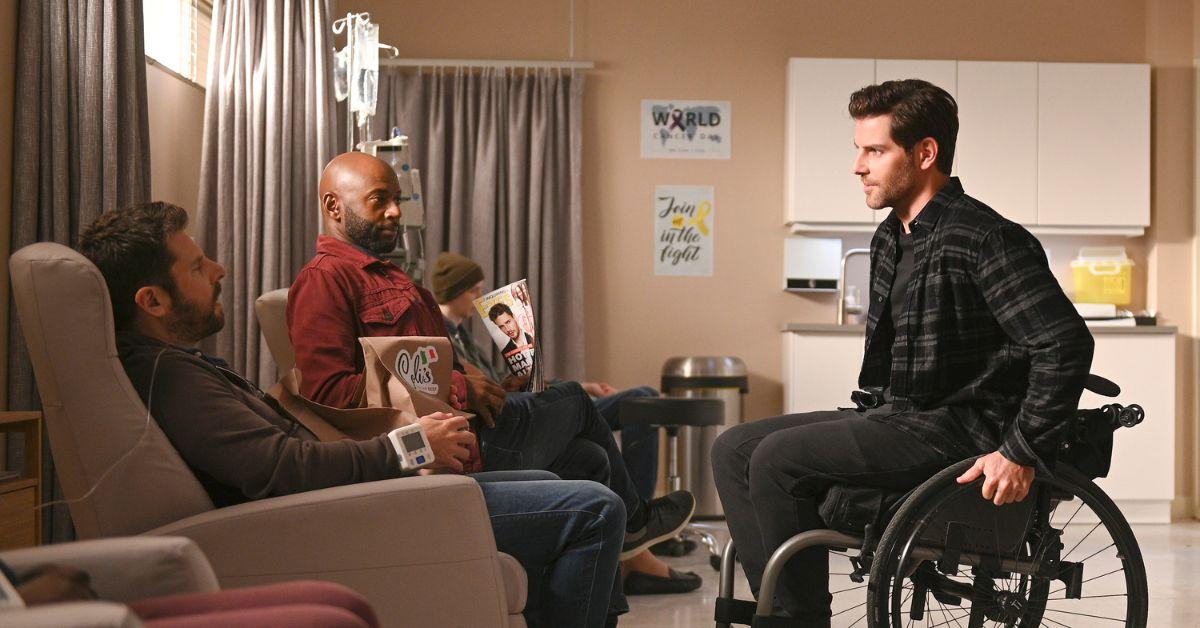 Article continues below advertisement
Gary's friends were also understandably concerned when they thought he had breast cancer again in Season 4.
In Season 4, Gary discovers that he has cancer again, which he and Maggie ultimately decide to withhold from their friends.
James explained to us why Gary's choice to keep his prognosis to himself showed the "growth" and acceptance he has made in the last five seasons.
"I don't think he's nearly as angry anymore. And as a result, I think he's processing his latest diagnosis… more thoughtfully and more internally about what everybody needs, as opposed to just, you know, what he needs," James said. "I think… the first time he was really struggling, finding the meaning in it, and making peace with it at all. And I think, as a result, he was inviting as much outside noises as he could get. And this time, it's sort of the opposite."
Article continues below advertisement
The actor explained to us that he feels his character has "found a certain degree of peace in his life."
"As a result, it's like, he can actually think like, 'What is the best way to share this news with everybody else? Based on what they're each going through in their lives.' So, I don't think it was [...] that he was being dishonest as much as he was being thoughtful," he continued. " I think, you know, he wanted to do it as thoughtfully as possible."
Allison, who plays Gary's wife Maggie, told us that the secret would've been "really hard" to keep if she were in Maggie's shoes, though she fully supports her character's decision to honor her partner's wishes. Thankfully, the couple always has their "framily" (group of friends) by their side no matter what.
New episodes of A Million Little Things premiere on Wednesdays at 10 p.m. ET. You can also stream the entire series on Hulu.