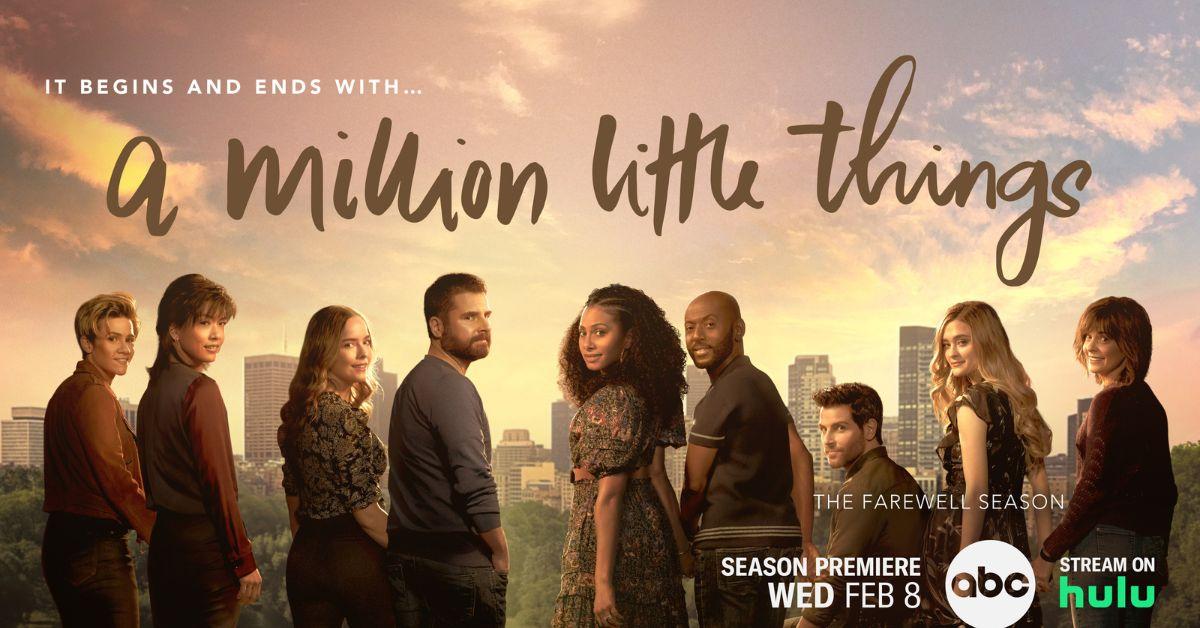 Everything to Know About 'A Million Little Things' Season 4 Before Season 5
Spoiler alert: This article contains spoilers for Season 4 of A Million Little Things.
Content warning: This article mentions sexual abuse, assault, and suicide.
After five seasons of laughs, tears, and family pizza nights, it's time to say goodbye to A Million Little Things. In November 2022, the cast of the ABC drama broke the news to fans via a farewell video that the show will end with its fifth season. While rumors surfaced the show was ending because of declining ratings, its creator, DJ Nash, knew early on when he wanted to wrap up the characters' stories.
Article continues below advertisement
Luckily, we can confirm all of the main characters — including their kids, Theo (Tristan Byon), Danny (Chance Hurtsfield), Sophie (Lizzy Greene), and Tyrell (Adam Swain) — will return. Based on a teaser for Season 5, we might also see Stephanie Szostak's return as Delilah after she moved to France full-time.
As A Million Little Things prepares viewers for one last season, many are excited to see what's ahead for the characters. The final season premieres on Wednesday, Feb. 8. Here's where we left the A Million Little Things characters in Season 4!
Eddie Saville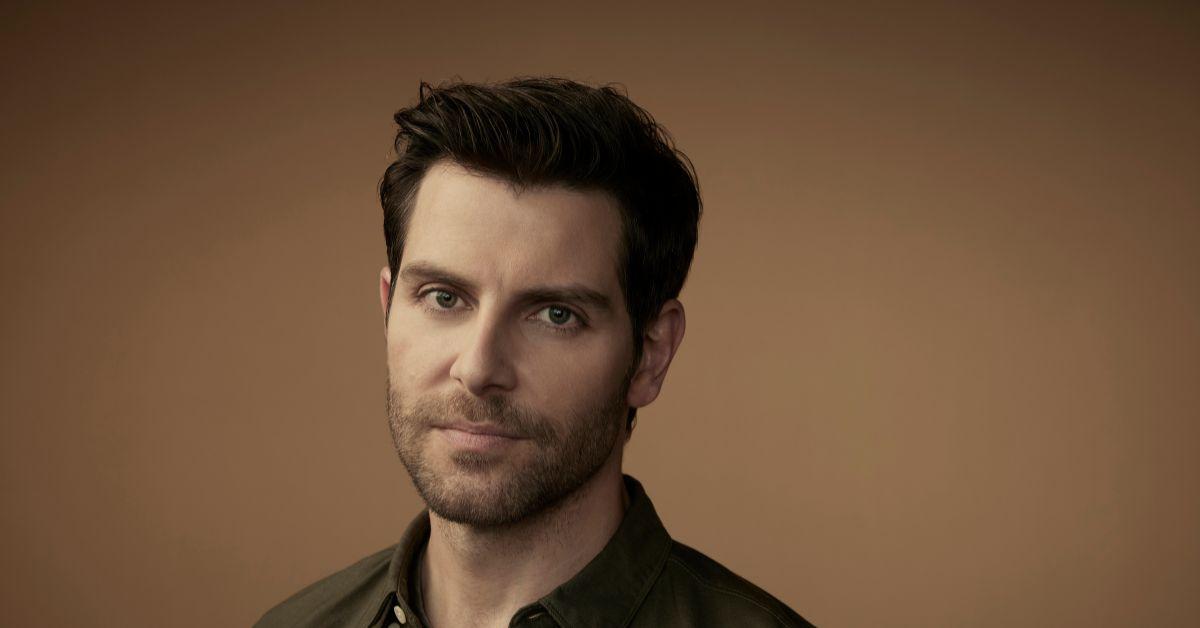 By Season 4, Eddie (David Giuntolli) is adjusting well to his new life as a person who uses a wheelchair. He finds his new calling as a rideshare driver and has his own place. Eddie and Anna (Erin Carpluk) also form a new relationship. Unfortunately, they have a hiccup once Eddie discovers Anna was married to Sophie's teacher, Peter Benoit (Andrew Leeds), who sexually assaulted Sophie in Season 3.
Article continues below advertisement
Eventually, Sophie approves of them being together, but more trouble starts soon. After bumping into Peter at a restaurant, Anna's anger toward him worsens. Eddie then visits Anna's house after the run-in, only to find out she killed Peter by pushing him down the stairs.
Eddie spends the rest of the season trying to help Anna escape trouble, but she turns herself in and goes to prison for killing Peter. Season 5 will show how Eddie is doing after losing his girlfriend.
Article continues below advertisement
Maggie Bloom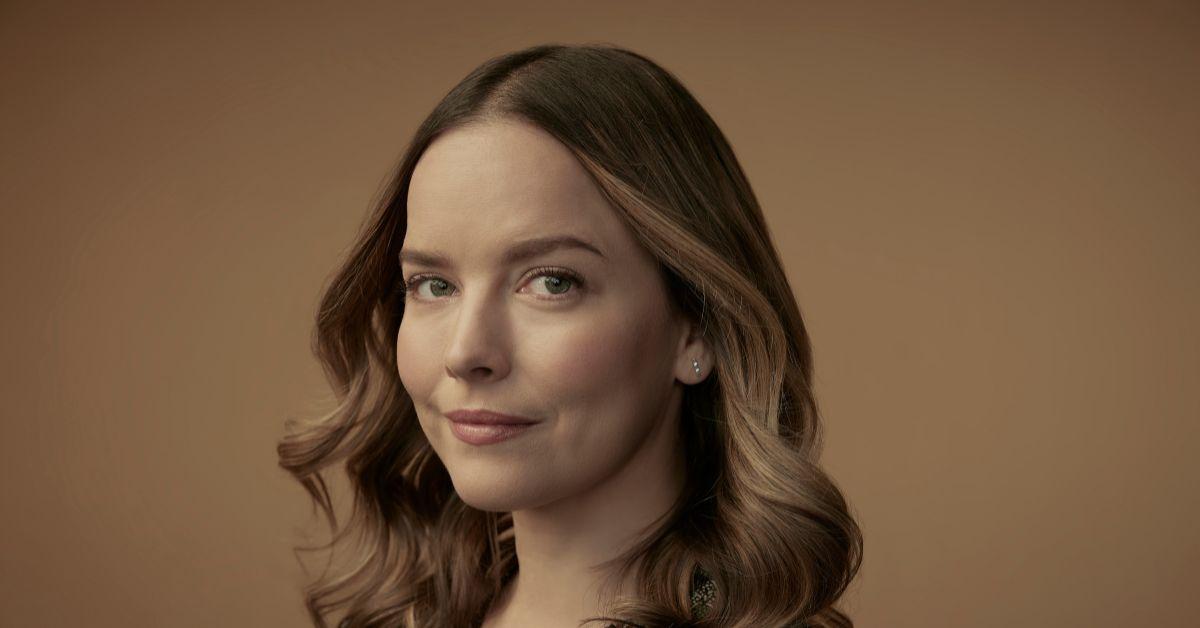 Season 4 is reflective for our favorite therapist, Dr. Maggie Bloom (Allison Miller). Her radio show finally finds its groove, and she becomes even closer with her boss, Jane Goodman (Stephnie Weir). She also has a hunky hockey player Cam (Ryan Hanson) on her arm, though that changes.
Article continues below advertisement
In the episode "Surprise," the group gathers for Maggie's surprise birthday party, courtesy of her new man. The party even included Maggie's ex, Gary (James Roday Rodriguez), with whom she has been playing the "will they or won't they" game throughout the show's entirety. However, Maggie ultimately chooses Gary and kisses him at the party in the elevator.
Article continues below advertisement
Maggie and Gary spend the rest of the season together. However, their blissful reunion doesn't last long after she finds a lump on Gary's breast. Thankfully, the lump isn't breast cancer, and the scare makes Maggie realize she wants a baby with Gary. In the Season 4 finale, "Just in Case," we discover that Maggie is pregnant, but the couple will have to navigate the happy news with a life-changing development ...
Article continues below advertisement
Gary Mendez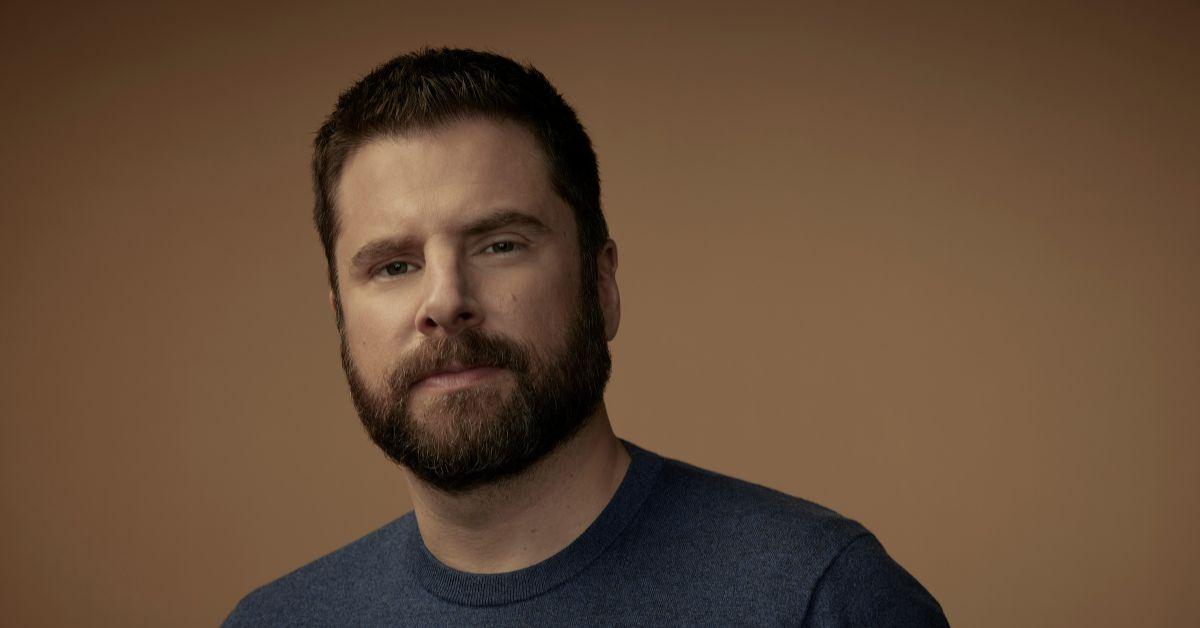 Maggie's other half, Gary (James Roday Rodriguez), also faces new challenges in Season 4. He begins the season dodging a prison sentence and eventually earns Sophie's trust back after he attacks Peter.
Gary's season continues with new beginnings for him and Maggie. When Maggie finds Gary's breast lump, she and their friends gather to support him through his lumpectomy. After the surgery, Gary's doctor tells him the swelling isn't breast cancer. But in the season finale, viewers discover the real state of his health.
Article continues below advertisement
During the finale, the doctor informs Maggie and Gary that his cancer has returned, and this time, it's in his lungs. Still, he and Maggie decide to move forward with having a baby, which will play a significant role in Gary's story for Season 5.
Article continues below advertisement
Regina Howard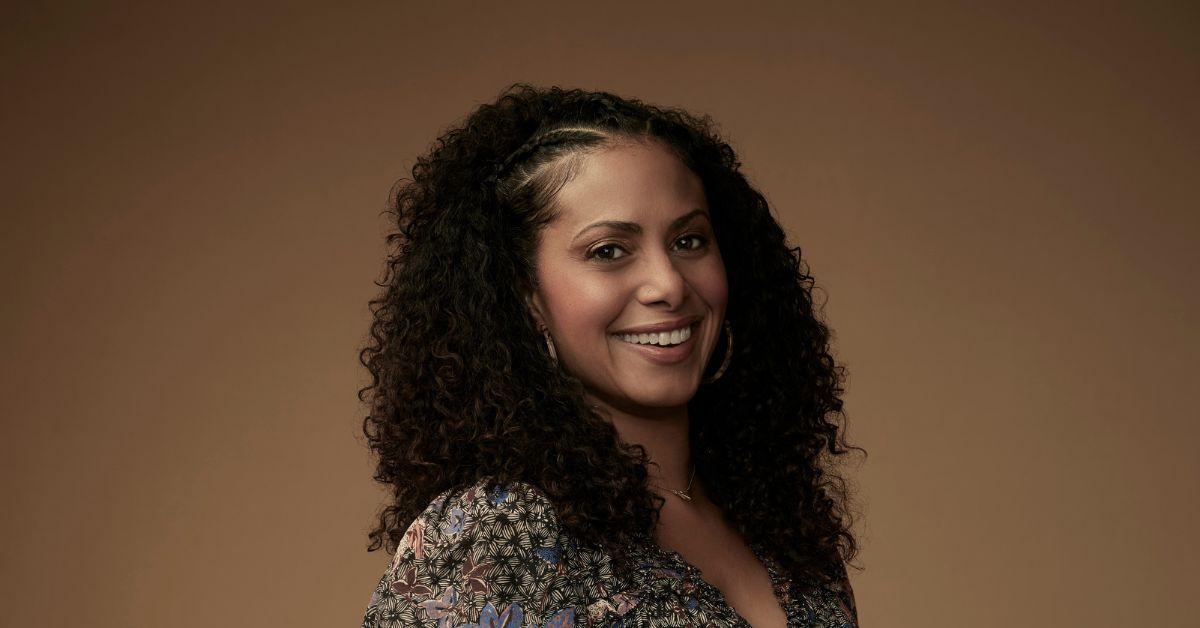 After suffering from a brain injury and closing her restaurant in Season 3, Regina (Christina Moses) chases a new dream in Season 4. With the help of her dad, Ronald (Mario Van Peebles), she launches a food truck and brings along her new friend Valerie (Andrea Navedo).
Article continues below advertisement
Despite Regina's busy schedule, she still has time to support her two main men — her husband, Rome (Romany Malco), and their foster son, Tyrell. When Rome shares a devastating update regarding his mental health, Regina never leaves his side. In Season 5, the ride-or-die couple will lean on each other as they navigate Gary's cancer diagnosis.
Article continues below advertisement
Rome Howard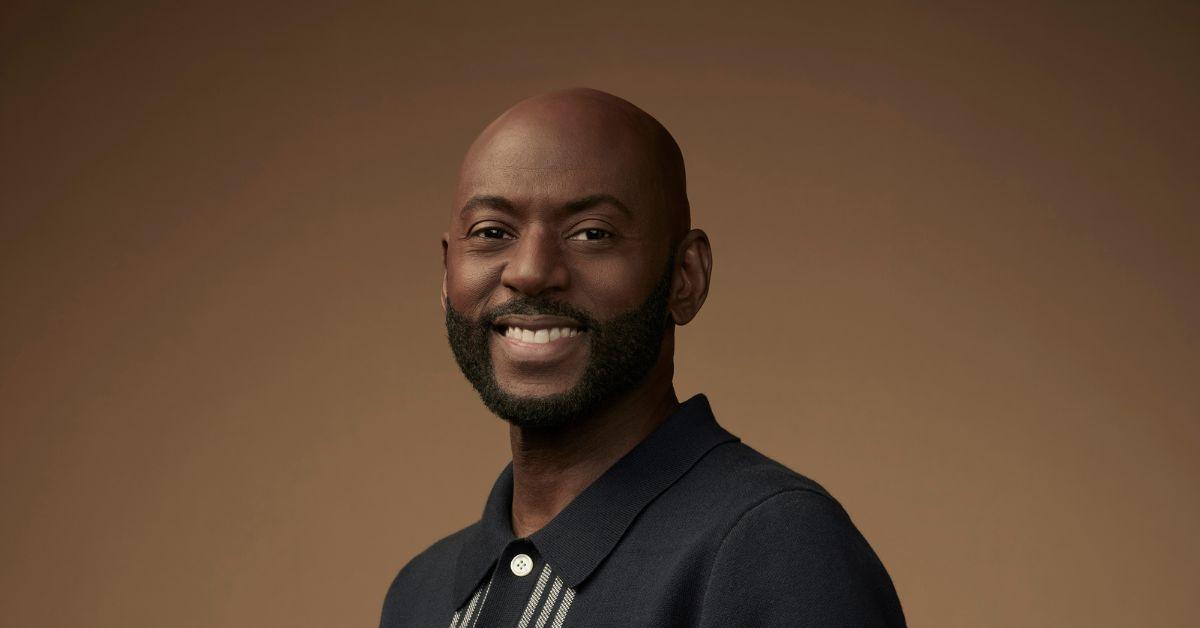 Rome's documentary in Season 3 catapults his success in Season 4. While spreading the word about the doc all over Boston, he lands a job at his former preparatory high school.
Rome's teaching gig offers him a chance to discuss filmmaking with students, and he becomes a solid support system for one of his students, Maddox (Ash Spencer). When Maddox's father (and Rome's former bully) finds out he is transgender, Rome stands up for Maddox.
Article continues below advertisement
Although Rome finds his voice in Season 4, he faces a setback in his mental health. His depression returns, and it causes issues in his and Regina's marriage. Understandably, the setback sparks concern for Regina, Eddie, and Gary since Rome nearly died by suicide in Season 1. Rome ultimately decides to reach out to his therapist and is in good spirits until the Season 4 finale.
Article continues below advertisement
Earlier in the season, Gary borrows Rome's camera to document Maggie's pregnancy journey. When they discover Maggie isn't pregnant (or so they think), Gary returns the camera to Rome but forgets to delete a message to the baby. In the message, Gary says he and Maggie wanted to document the journey "in case I don't make it." As Rome watches the video with Regina, she asks him, "Why didn't he tell us?" which fans will hopefully know the answer to in Season 5.
Article continues below advertisement
Katherine Kim (née Saville)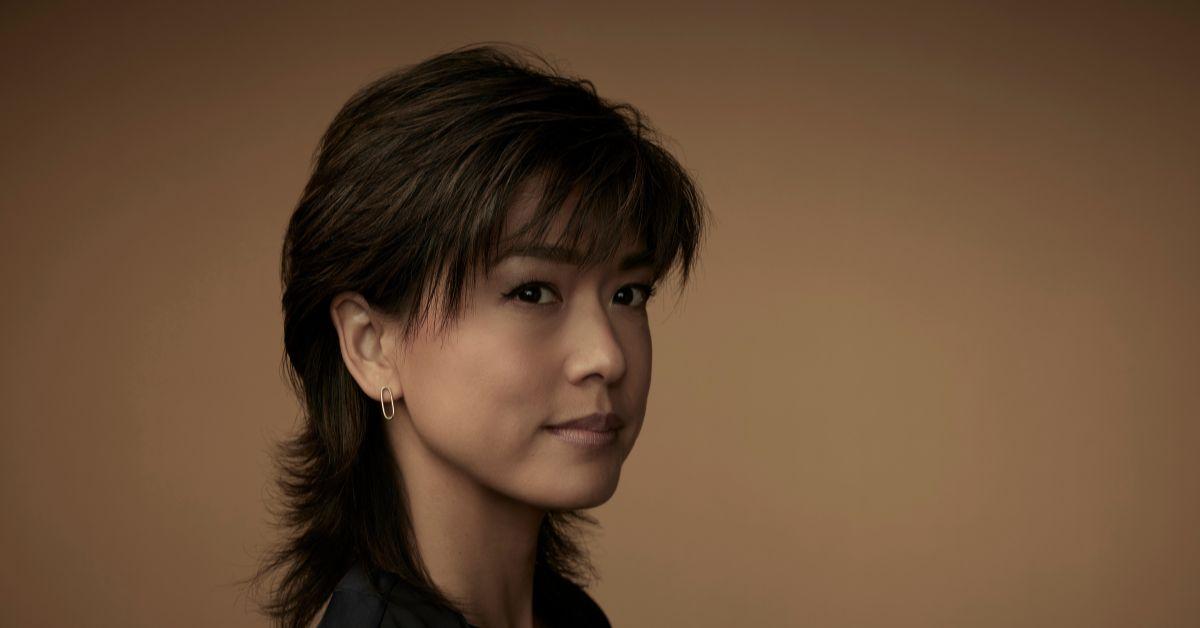 Article continues below advertisement
Katherine and Greta's relationship quickly shifts from friends to lovers, and Katherine begins falling for her. Soon, though, they face a bump in the road when Katherine discovers Greta is married, a revelation that reminded her of when Eddie had an affair with Delilah in Season 1.
Article continues below advertisement
Greta eventually explains to Katherine that she and her wife, Julia (Jessica Lindsey), are only legally married and have been living apart for years. Katherine accepts the explanation, and they moved forward with the relationship.
Article continues below advertisement
However, Katherine's reunion with Shanice Williamson (Nikiva Dionne), the actor from Rome's film, nearly ends her and Greta. Thankfully, they work out their issues, and Greta helps Katherine support Eddie after Anna turns herself in.
We can't wait to see how A Million Little Things ends! Catch the final season Wednesdays at 10 p.m. EST on ABC.