Dua Lipa Has a New Man — but Who Exactly Is He and What Does He Do?
Singer Dua Lipa has moved on from her relationship with Jack Harlow. So, who is her new boyfriend? Get all the details on Dua Lipa's new man.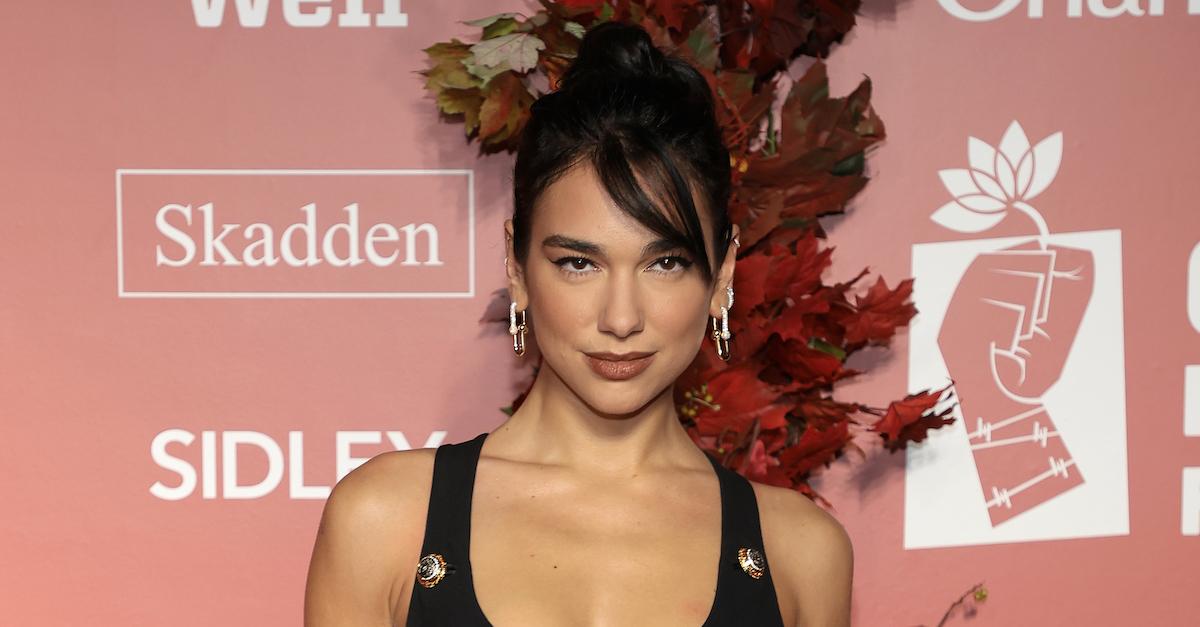 Fans of Dua Lipa are often eager to learn everything there is to know about her. The "Dance the Night" singer has a long list of hit songs under her belt and has solidified herself as one of this generation's most beloved pop stars. As such, listeners are curious to know more about her — including her love life.
Article continues below advertisement
The hitmaker went through a very public breakup with model Anwar Hadid at the end of 2021 and seemingly shifted her focus to furthering her career. She was then seen with funnyman Trevor Noah in September 2022. That didn't last long and by November 2022, the "Cold Hearts" singer had moved on to Jack Harlow.
Now, it appears she might be dating someone new. So, who could it be? Here's what we know about her current and past relationships.
Dua Lipa is dating Romain Gavras. But who is he?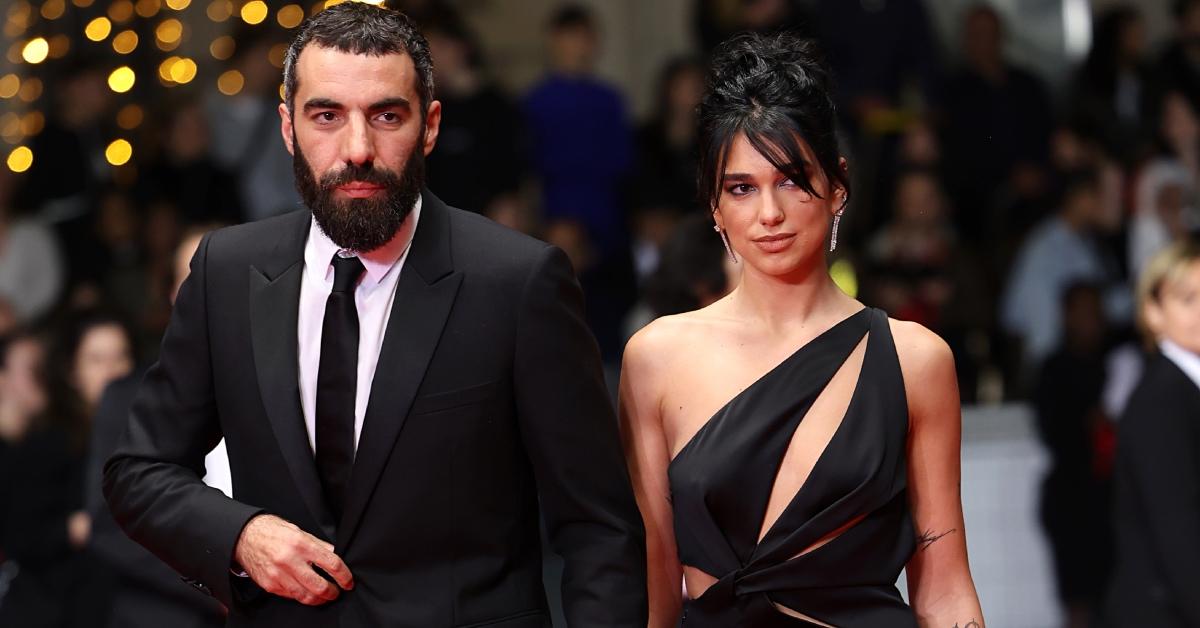 Although the name Romain Gavras may not ring a bell, think back to Rita Ora in 2020 and 2021. Romain was said to be romantically involved with Rita at the time, though it seems nothing more sprouted from that relationship. Fast forward to May 2023 and Romain and Dua made their official red-carpet debut at the Cannes film festival. The two attended the premiere of Omar La Fraise together as a couple. And there was a lot of hand-holding!
Article continues below advertisement
Now, you're probably wondering who Dua's new boyfriend is and what he does for a living. Well, he's made quite a name for himself. Romain is actually a French filmmaker and the son of Michèle Ray-Gavras, who is a journalist and producer, and director Costa Gavras, as per Vogue.
Previously, Dua Lipa reportedly dated Jack Harlow.
It was back in November 2022 when Page Six reported that Dua Lipa and Jack Harlow were actually a thing.
If you're a fan of Jack's, then you're likely aware that his May 2022 album, "Come Home the Kids Miss You," features a track titled "Dua Lipa," where he essentially shoots his shot at the pop star. Well, Jack's forwardness seemingly worked in his favor.
Article continues below advertisement
Apparently, Dua and Jack met at the Variety Hitmakers Brunch in Los Angeles in November 2022 and were in "constant communication."
Jack had gotten in touch with Dua earlier in 2022 to get her approval for his song about her, but it was this Variety event where the two reportedly first met in person and things began to heat up.
Article continues below advertisement
A source told the outlet at the time that Jack flew to New York City to meet Dua after she performed at a Jingle Ball concert at Madison Square Garden on Dec. 9, 2022. They were then reportedly spotted arriving separately at a Meatpacking District restaurant to have lunch the next day.
Sources told the publication that Jack "was very interested in her, and was going to strongly pursue [the romance]."
Article continues below advertisement
Before Jack Harlow, Dua Lipa was linked to Trevor Noah.
Before she dated Jack and Romain, Dua reportedly got close with Trevor Noah. In September 2022, the pair were spotted in Manhattan enjoying dinner from Miss Lily's, a Jamaican restaurant in the East Village. In fact, the Daily Mail reported that the pair ended the night with kiss.
However, sources told Page Six that the dinner meet-up was "friendly," and that the pair "[hadn't] spoken since."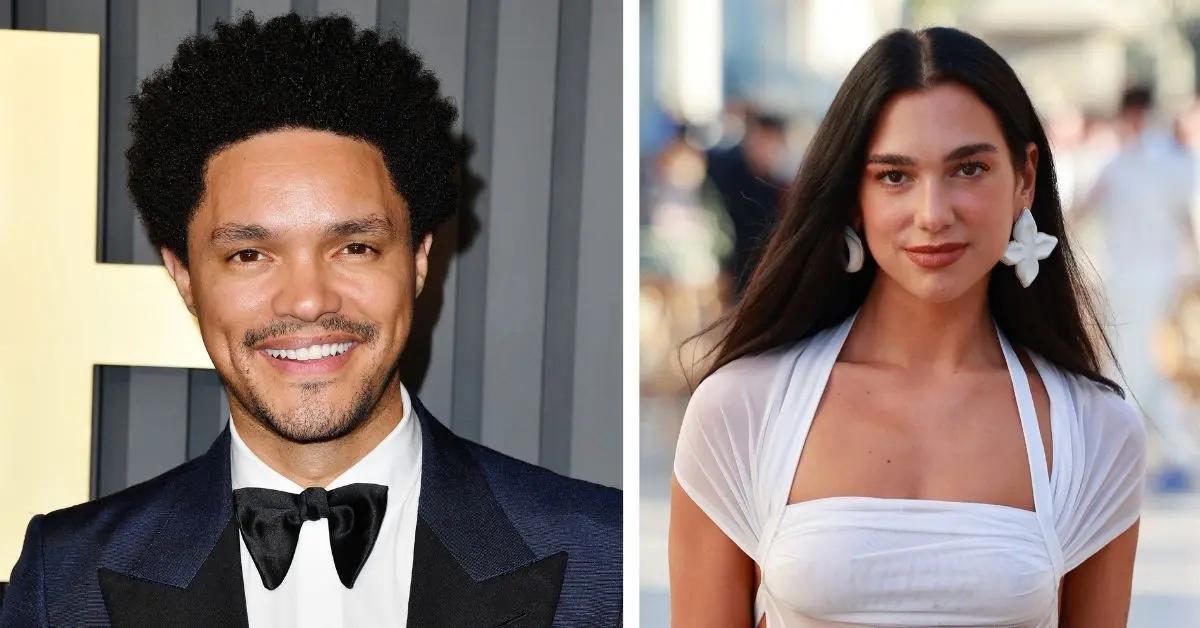 Article continues below advertisement
Dua Lipa was in a long-term relationship with Anwar Hadid.
Before she was seen with Trevor, Dua was in a relationship with Anwar Hadid. They started dating in 2019 and even adopted a rescue puppy together.
While Dua and Anwar were together, she became friendly with his two very famous sisters Gigi Hadid and Bella Hadid. A source revealed to Hollywood Life that the Hadid sisters were pretty sad upon learning the news of the breakup in late 2021.
Article continues below advertisement
Per The Sun, Dua and Anwar's love didn't last due to their busy schedules and the time they spent traveling apart. Even though they were considered an "it couple" in Hollywood, it just wasn't meant to be.
Who did Dua Lipa date before Anwar Hadid?
In 2017, Dua was romantically linked to LANY frontman Paul Jason Klein for about five months. He opened up about a breakup (presumably his and Dua's) with Harper's Bazaar the following year.
Article continues below advertisement
He told the mag: "That was the first time I've ever been in love, and I never felt anything like that in my life."
Prior to Paul, Dua also dated Isaac Carew.
Article continues below advertisement
The model and celebrity chef was in her life off-and-on between 2015 and early 2017, and reportedly again briefly from 2018–2019.