Chris Cuomo Is Taking a Week off From CNN, but He's Still on Social Media
Chris Cuomo isn't covering the Democratic National Convention for CNN for a week because he's on vacation, but he's still talking about it online.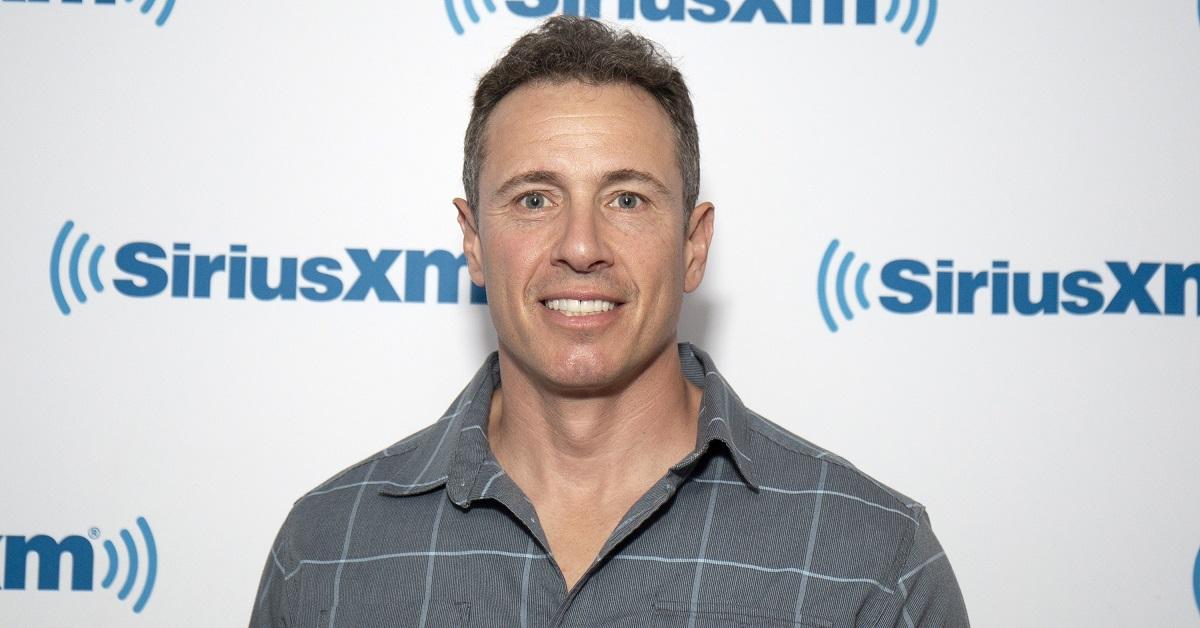 Even CNN anchors deserve a break every once in a while. In spite of the news coming out of the Democratic National Convention, Chris Cuomo has been absent from CNN's airwaves. Some are wondering whether the anchor, who usually hosts a show every night for the network, is taking a vacation, or if there's some other reason he's not currently on the air.
Article continues below advertisement
Is Chris Cuomo on vacation from CNN?
Chris announced on Aug. 15 that he would be taking the week off from CNN to celebrate turning 50. "vacay this week. Turned 50," Chris wrote on Twitter. "Thank you for the kindness (and the crap - I can always use more fuel :). Getting deep into all this post covid chaos people are dealing with. Will report more regularly on it. Too many are suffering too much with too few answers. #LetsGetAfterIt"
Article continues below advertisement
Although he's not hosting his show, Chris's vacation is giving him plenty of time to weigh in on the news of the day. In particular, Chris was vocal on Twitter about the coverage of the first night of the Democratic National Convention. His tweets called out Fox News' coverage as hypocritical, and also discussed his thoughts on the election as a whole.
Chris Cuomo was unafraid to go after Trump.
In response to someone claiming that the press has gone after Trump unfairly, Chris said that they had just reported the facts. "The man has golfed more than any president. Ever. And he and his trumpets made wearing a mask a negative. Period. For far too long. Period," Chris wrote. "He denied a pandemic and has refused to take charge. In a crisis. As president. Those are facts."
Article continues below advertisement
Chris also said that November's election would ultimately come down to whether the American people still have faith in government. "Country is divided. And people are so down on government that they don't expect better than trump," he wrote. "The question is whether people believe government can be better and do better."
Article continues below advertisement
Chris is still experiencing COVID-19 symptoms.
Although he's returned to filming his show in the studio, Chris has been open about the fact that he's still experiencing lingering symptoms of COVID-19. Chris was first diagnosed months ago when the pandemic first became widespread. As he recovered from his initial bout of infection, the anchor was open about how having the virus felt. Chris has said that, although he's not as sick as he was, he's also not fully recovered.
"CDC: 35% of patients are not fully recovered 2-3 wks post testing positive. And italian study places long haul symptoms at a month post for many," he wrote on Twitter. "Anecdotally, I hear of trouble months later. And I am proof of that as well. I am doing well relatively but I am not what I was."
While he's not totally sure why his symptoms have lingered, he admits that research about the virus is still in its early stages. He encouraged his followers to wear a mask and do everything possible not to get the virus in the first place.