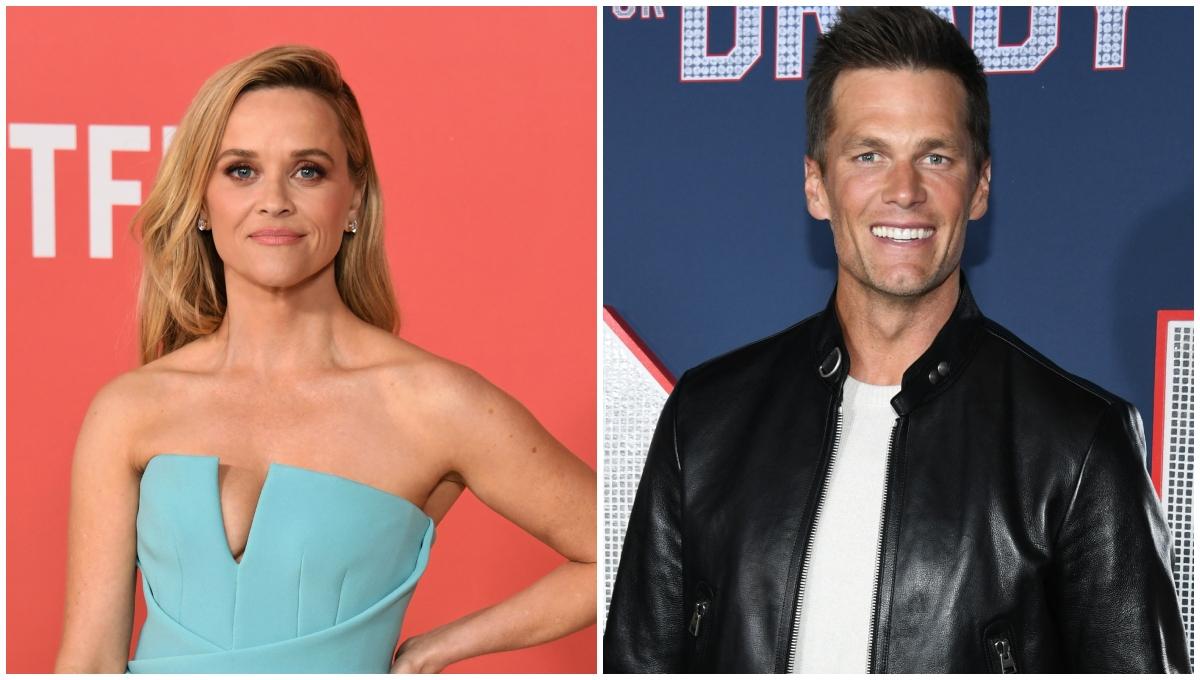 Are Reese Witherspoon and Tom Brady Actually Dating? Details on Their Alleged Relationship
An anonymous source claims that Reese Witherspoon and Tom Brady are dating following their respective divorces. Is this true? Here's what we know.
What are some celebrity couples that never made sense to you? Olivia Wilde and Harry Styles, perhaps? Or Chelsea Handler and 50 Cent? The list is endless.
So many unlikely celebrity couples just seem to jump out of the woodwork without warning, that you can't help but wonder: Is this a publicity stunt? How would they even know each other? There's no way this can be real.
Article continues below advertisement
Yet somehow, in some way, it is.
Well, get ready for some tea on another alleged couple that we're having trouble wrapping our heads around. Especially since one of these celebs just announced their divorce a few days before the rumors started. Talk about wasting absolutely no time getting back on the field, missy! Let's discuss the possible courtship of America's sweetheart and the G.O.A.T. — aka Reese Witherspoon and Tom Brady.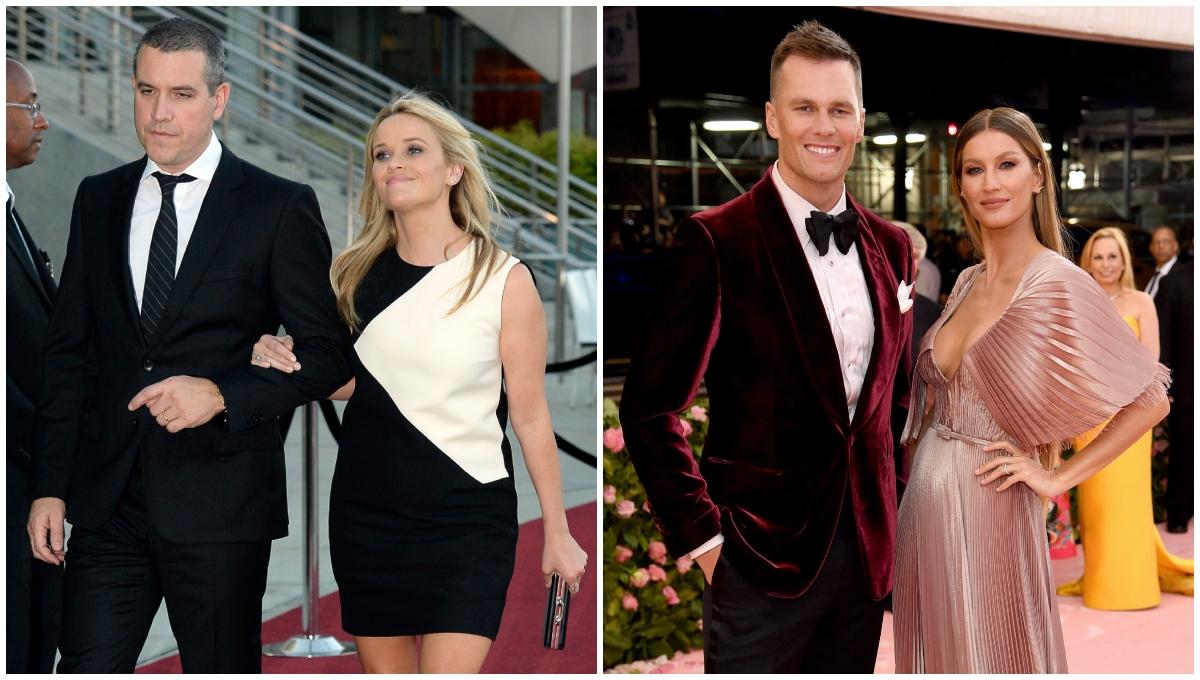 Article continues below advertisement
Are Reese Witherspoon and Tom Brady dating?
According to an anonymous tip sent to celebrity gossip account Deuxmoi, Reese and Tom are allegedly dating. The submission reads: "A-list actress who just announced her divorce is newly dating A-list NFL athlete who is also recently divorced."
Article continues below advertisement
While the tip doesn't name Reese and Tom as the alleged couple, they do fit that description perfectly. I mean, can you think of any two other celebs that that tip could be referring to? Exactly. There aren't any.
Not to mention, the insider who submitted the tip also used the email address legallyblonde@patriotsbuncanners.com, which should be proof enough.
Article continues below advertisement
Article continues below advertisement
Just four days after Reese shared this upsetting news (or at least we thought it was upsetting!), the tip about her and Tom was sent to Deuxmoi.
Article continues below advertisement
Tom, fortunately, has had a little bit more time to process his emotions from his past marriage. His divorce from model Gisele Bündchen was announced in early 2022 and finalized on Oct. 28 of that year. Tom and Gisele were married for 13 years and had two children together, Benjamin and Vivian.
Tom also has another son, Jack, from his previous relationship with Bridget Moynahan.
While not every submission Deuxmoi receives is necessarily the truth, Tom and Reese have had some time to correct the news if it was incorrect. And, well, they haven't said anything ... which ultimately speaks volumes to us.
Fumble away, you two!