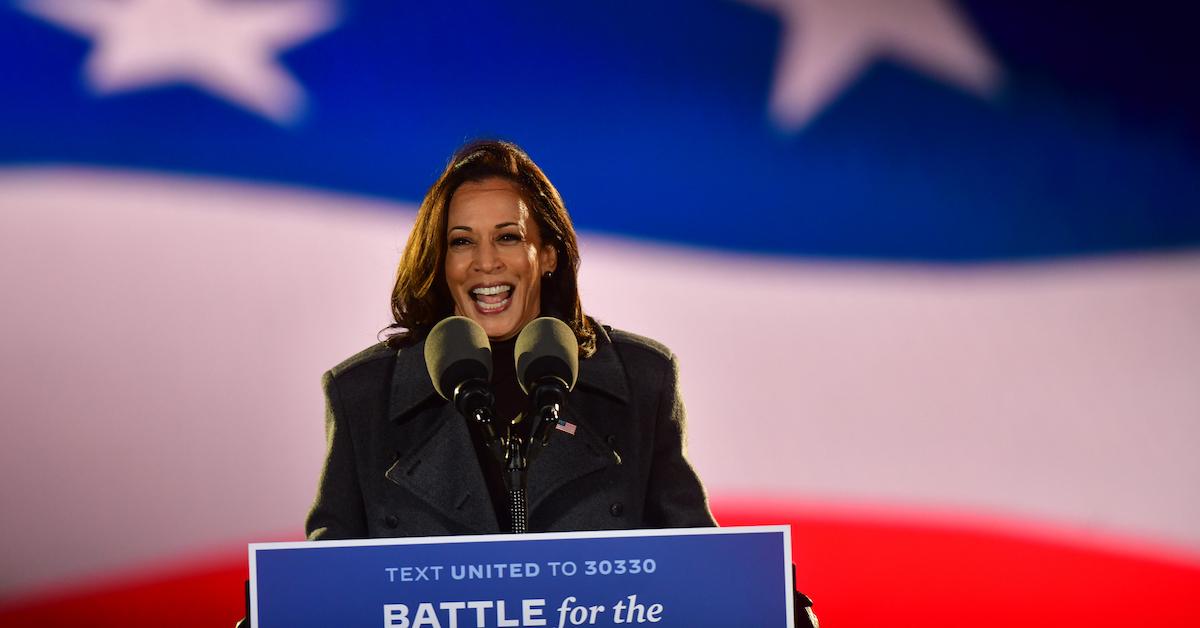 Kamala Harris' Stepdaughter Can Knit an Entire Wardrobe if You Want
Chances are, you've heard Sen. Kamala Harris referred to as "Momala" at some point in time during the 2020 election campaign. The clever play on words describes the vice presidential candidate perfectly, as she's a step-mother of two. But who is Kamala's stepdaughter? Let's take a closer look.
Article continues below advertisement
Kamala Harris has a stepdaughter and a stepson, thanks to her husband, Doug Emhoff.
Although Sen. Harris doesn't have any biological children, she did gain two "bonus kids" when she married Doug Emhoff. She and Doug said, "I do," on Aug. 22, 2014. Doug shares two children from his previous marriage to Kerstin Emhoff: a daughter named Ella and a stepson named Cole.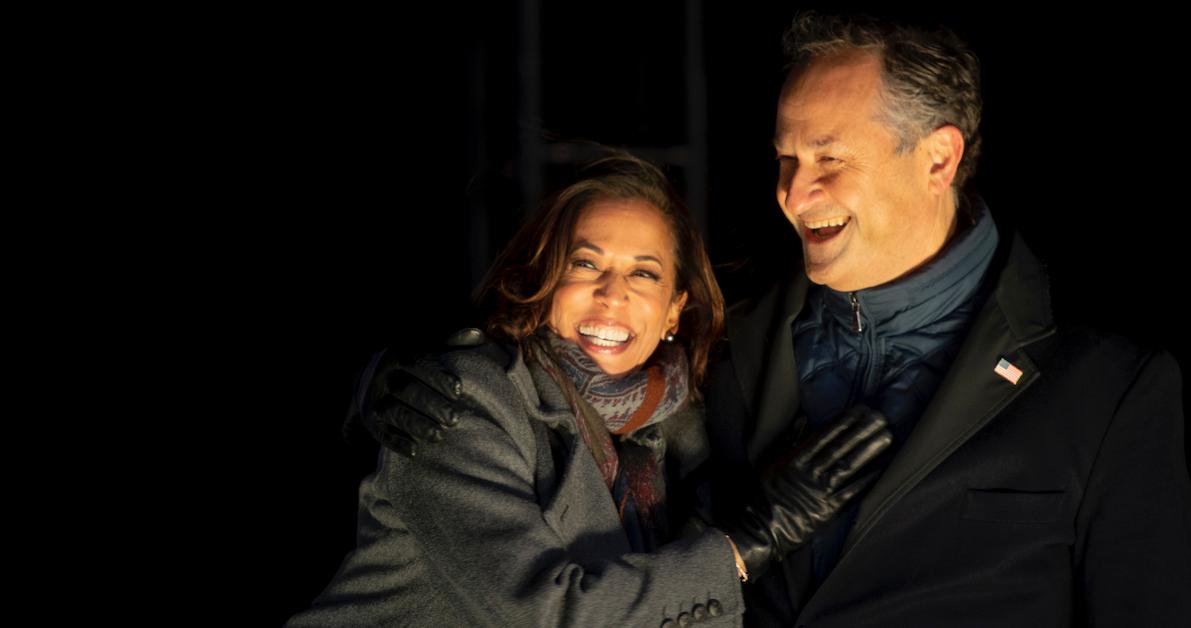 Article continues below advertisement
For an essay the California politician wrote for Elle in May 2019, Harris opened up about her stepdaughter and stepson — and how she was embraced by them as a member of the family.
"Cole and Ella could not have been more welcoming. They are brilliant, talented, funny kids who have grown to be remarkable adults," Sen. Harris wrote at the time. "I was already hooked on Doug, but I believe it was Cole and Ella who reeled me in."
She went on to add, "They are my endless source of love and pure joy. I can say one thing with certainty, my heart wouldn't be whole, nor my life full, without them."
Article continues below advertisement
In May 2019, a family photo was shared to Sen. Harris' official Instagram account featuring herself, Doug, her stepchildren. "Grateful every day to be Momala to Ella and Cole," she captioned the shot.
Article continues below advertisement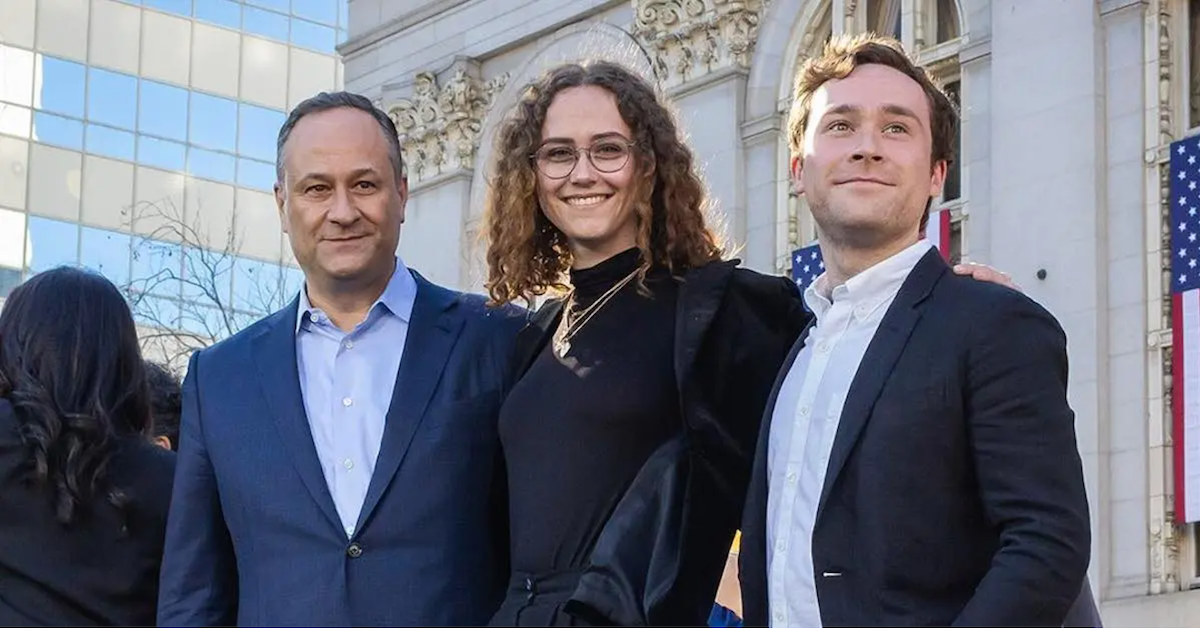 Kamala Harris' stepdaughter, Ella, graduates from college in 2021.
Ella graduated from high school in 2017, just three years after becoming Kamala's stepdaughter. Ella's dad bragged a bit about his talented daughter ahead of her high school graduation.
Article continues below advertisement
These days, she's a student at The New School in New York City, where she's working toward earning a Bachelor of Fine Arts in Apparel and Textiles, according to her LinkedIn profile. She's set to graduate in 2021.
Article continues below advertisement
Although Kamala's stepson, Cole, prefers to keep his social media accounts private, her stepdaughter does have a public Instagram account. Ella often features her handmade apparel over on her Instagram — and it's clear that Kamala's stepdaughter is seriously talented. (If it's something you're interested in supporting, you can actually purchase some of Ella's artwork and knitted products here; she also does custom orders.)
Article continues below advertisement
Kamala acted as a "cheerleader" alongside her stepdaughter's mom during sporting events.
"To know Cole and Ella is to know that their mother Kerstin is an incredible mother," Sen. Harris told Elle. "Kerstin and I hit it off ourselves and are dear friends. She and I became a duo of cheerleaders in the bleachers at Ella's swim meets and basketball games, often to Ella's embarrassment. We sometimes joke that our modern family is almost a little too functional." (This is such a wholesome visual, right?)
Whether or not Joe Biden and Kamala Harris ultimately win the 2020 election, one thing's for sure: The vice presidential candidate has a husband, stepdaughter, and stepson who will love and support her unconditionally.