Charles III Has Already Run Into Some Trouble as King: His Pen Leaked
King Charles III encounters a leaky pen and becomes seemingly frustrated. Watch the viral video of his reaction to the leaky pen.
Let's cut King Charles III some slack. Starting a new job at age 73 while simultaneously mourning the death of your mother Queen Elizabeth II isn't exactly a piece of cake. But the good news is that since he ascended the throne on Sept. 8, he's already gone viral. However, the bad news is that his first palace gig doesn't even come with a decent pen.
Keep reading as we chat about the moment that's been taking the internet by storm: The battle of King Charles III vs. the Leaky Pen.
Article continues below advertisement
King Charles had a little episode with a leaky pen.
Just days after ascending the throne, King Charles was spotted at Hillsborough Castle in Northern Ireland, where he was filmed signing a visitor's book. Already, he seemed to have made a tiny mistake at work.
While signing the book, he asked aloud, "Is it September 12?" to which an aide informed him it was actually the 13th. His wife, Camilla, Queen Consort gently reminded him: "You signed the 12th earlier."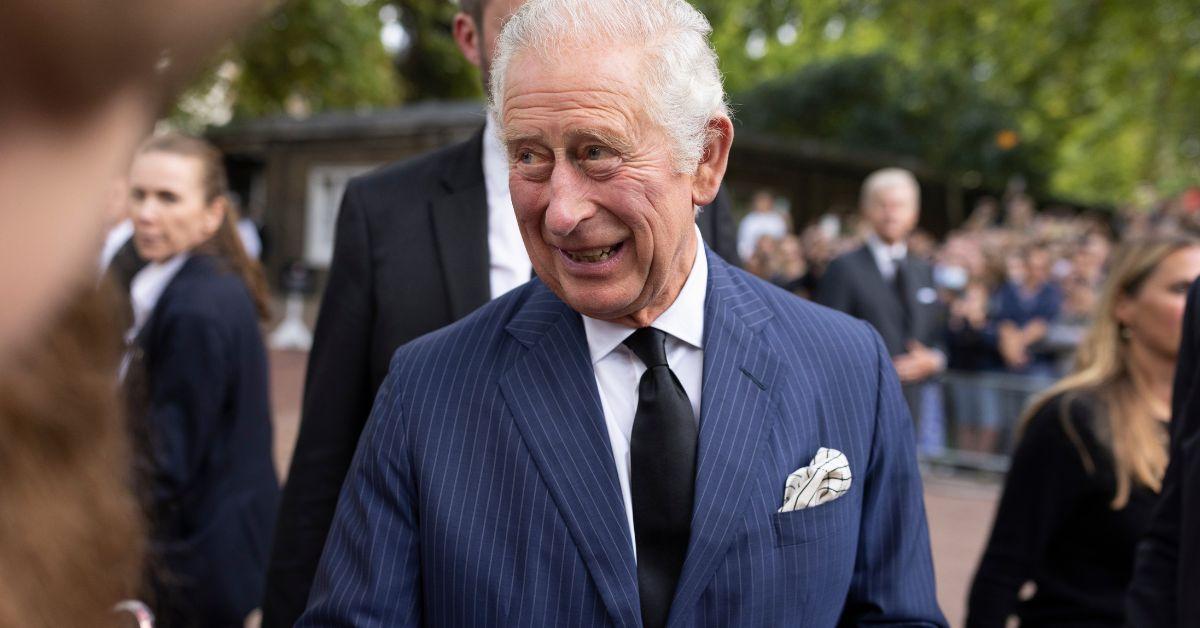 Article continues below advertisement
The husband and wife looked at each other in a "the show must go on!" way. And indeed it did.
As King Charles continued scribbling something probably very important in the book, his pen started having some technical difficulties.
"Oh god I hate this [pen]!," a seemingly frustrated Charles said. He stood up and handed the devilish thing to Camilla.
"Oh look, it's going everywhere," Camilla calmly said as her husband wiped his fingers.
Article continues below advertisement
The aides unfroze from the walls and tried to help, but the damage was done.
"I can't bear this bloody thing … what they do, every stinking time," Charles said in agony, hinting that he had previous altercations with the pen. He walked away (probably to cool off).
CBS News shared video of the interaction on Twitter.
Comments poured in on the clip, some folks seemed to understand his crisis, while others poked fun at him for his little outbreak. "I have a BIC he can borrow. I'll need it back though," read one comment.
Another user wrote: "Personnel that is responsible for this cannot get a good pen. I would be annoyed too."
"A lifetime of coaching, preparation, and privilege to prepare for this moment and not act like a petulant child. He's the King not a little boy,' read another comment.
Despite the mixed reviews of regarding he handled the leaky pen situation, King Charles's job seems to be pretty secure. Hopefully, he'll be able to talk to HR about the pen situation and the rest of his reign will be smooth sailing.